Subtle darkness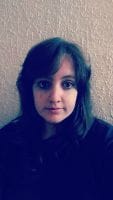 My project is about the appreciation of subtleness in dark portraits, showing this in the use of just few elements for the composition of the image, resulting on an image that shows the feelings of the women shown, even if they are a demon or a vampire. It's also an attempt of showing the intimacy of the being, their private feelings and thoughts, in certain moments or sceneries.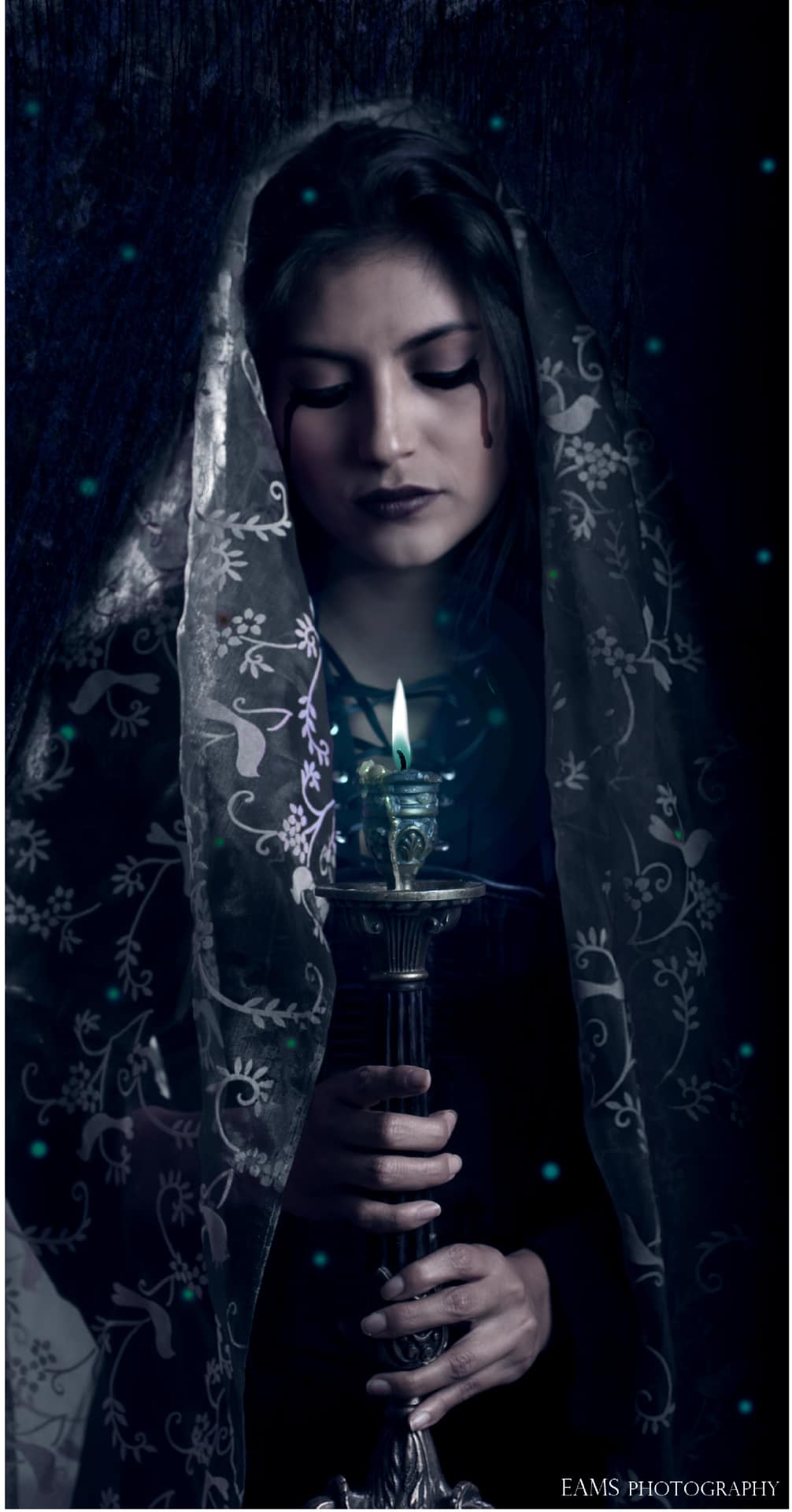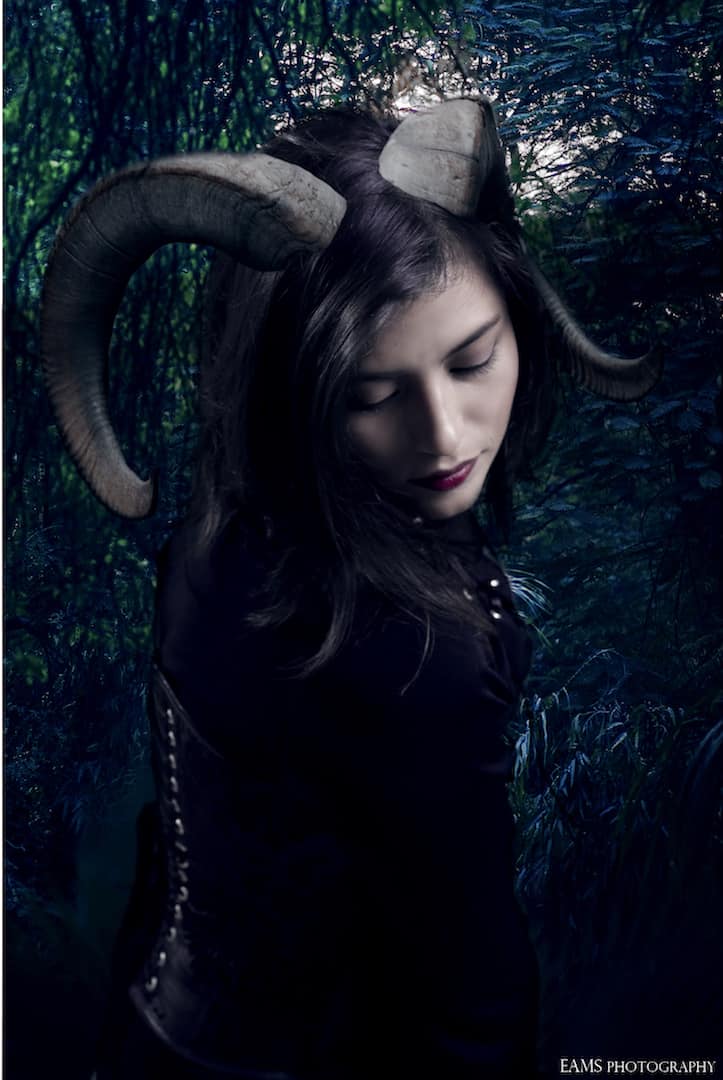 I've always liked the dark style of art, like gothic art and surreal too. Therefore, I chose greens and blacks because it reminds you about poision, witches, dragons, frogs, but for the vampire obviously the wine red is important because what is a vampire's extasy if there's not a bit of blood?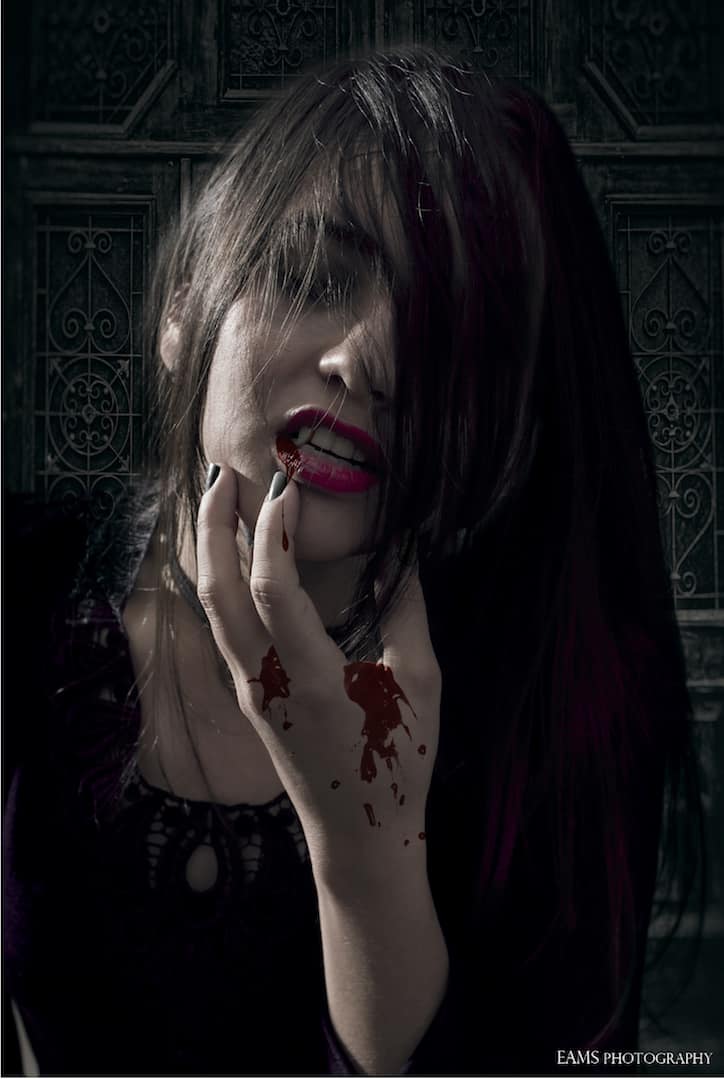 First, I always search on the internet for references, and later I searched for the perfect appeal and clothing of the models I idealized for the portraits. Then, I used my canon EOS 7D for the shoot and a set of lights. Finally, I edited them in Photoshop.
They liked it, and also the models were pleased with my results. I learned that even if you don't have a perfect setting during the shoot, you can use the material and fix it during the photography manipulation. That kind of frustrated me, due to I always look for perfection on the pictures I take, and when you start manipulating them, all the work during the setting of the photoshoot is almost done in vain, but I'm happy with these results.
If you are into photography manipulation, keep working on it until the manipulation is subtle enough to not call the attention, but to be part of the picture.