Summer Retreat in Baja California Sur, Mexico
The small house is a retreat for a young professional family with twins. The family prefers to spend its short holidays playing together outdoors, exposed to the elements.
The house is a "playground", a "stage", a small amphitheater following the gentle slope of the site.
The main feature of the building are the flat slabs of the roofs. They unify the building and provide protected "stages" where all the family's activity revolves around.
On the second floor, where the master bedroom is located, the roof also create generous shaded areas to be used as covered verandas.
Small guest apartment is situated at the bottom of the yard providing similar views but also privacy for its occasional occupants. The small yard behind the guest house also shelters the existing tree in the property, a protected local species.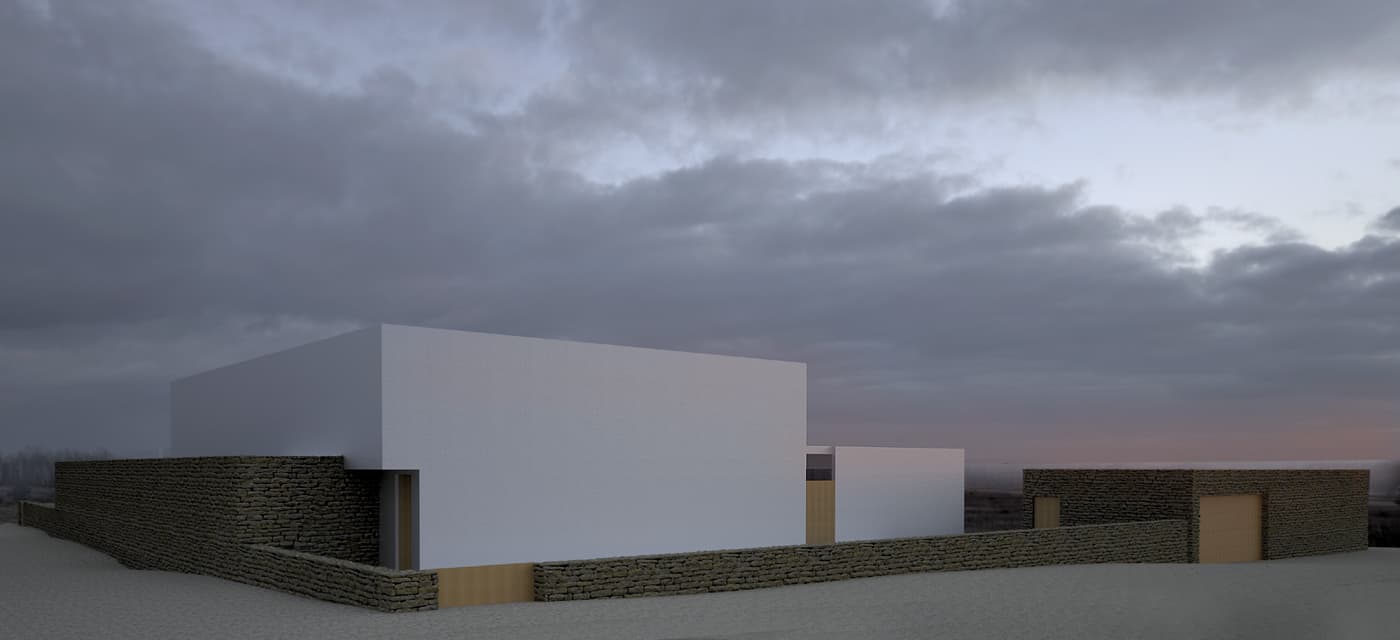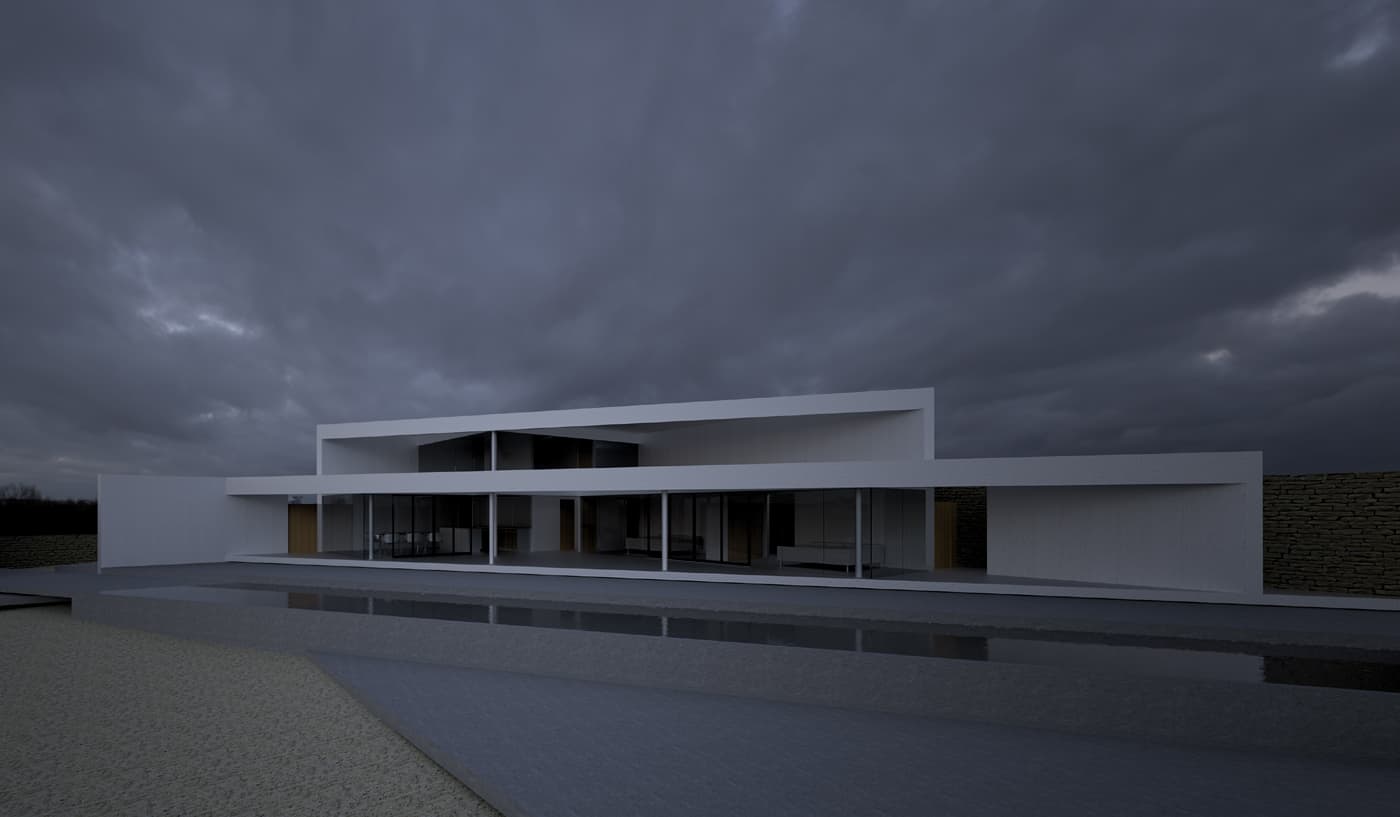 The geometric, cristall-like simplicity evokes the natural simplicity of the surrounding open nature.
Diagrammatically - the house is completely opened to the view of the sea and "closed" toward the rest of the village to protect the family's privacy.
The house orientation maximizes the view of the sea in South-East direction and protect from prevailing Northern winds in the winter.
The construction will utilize local materials, techniques and labor.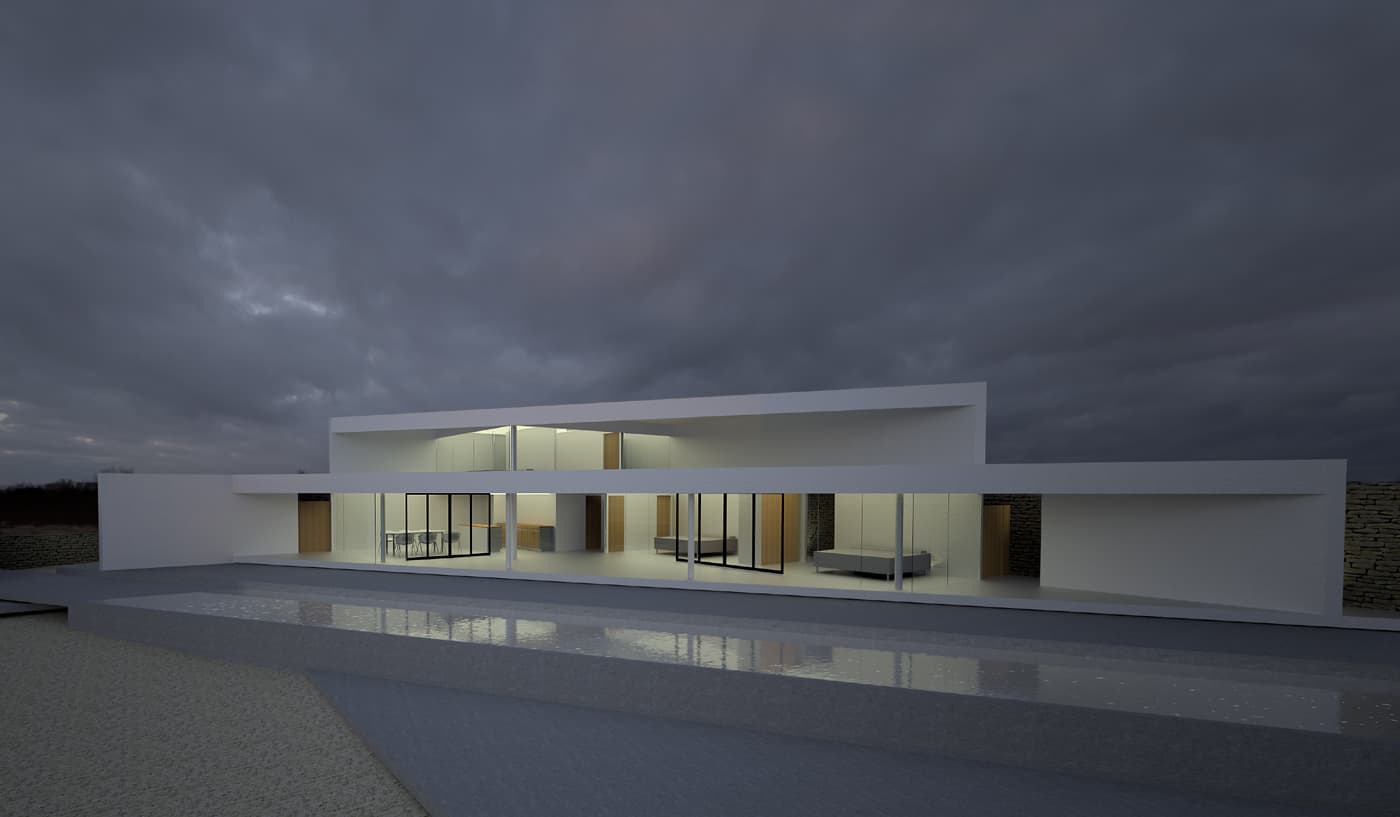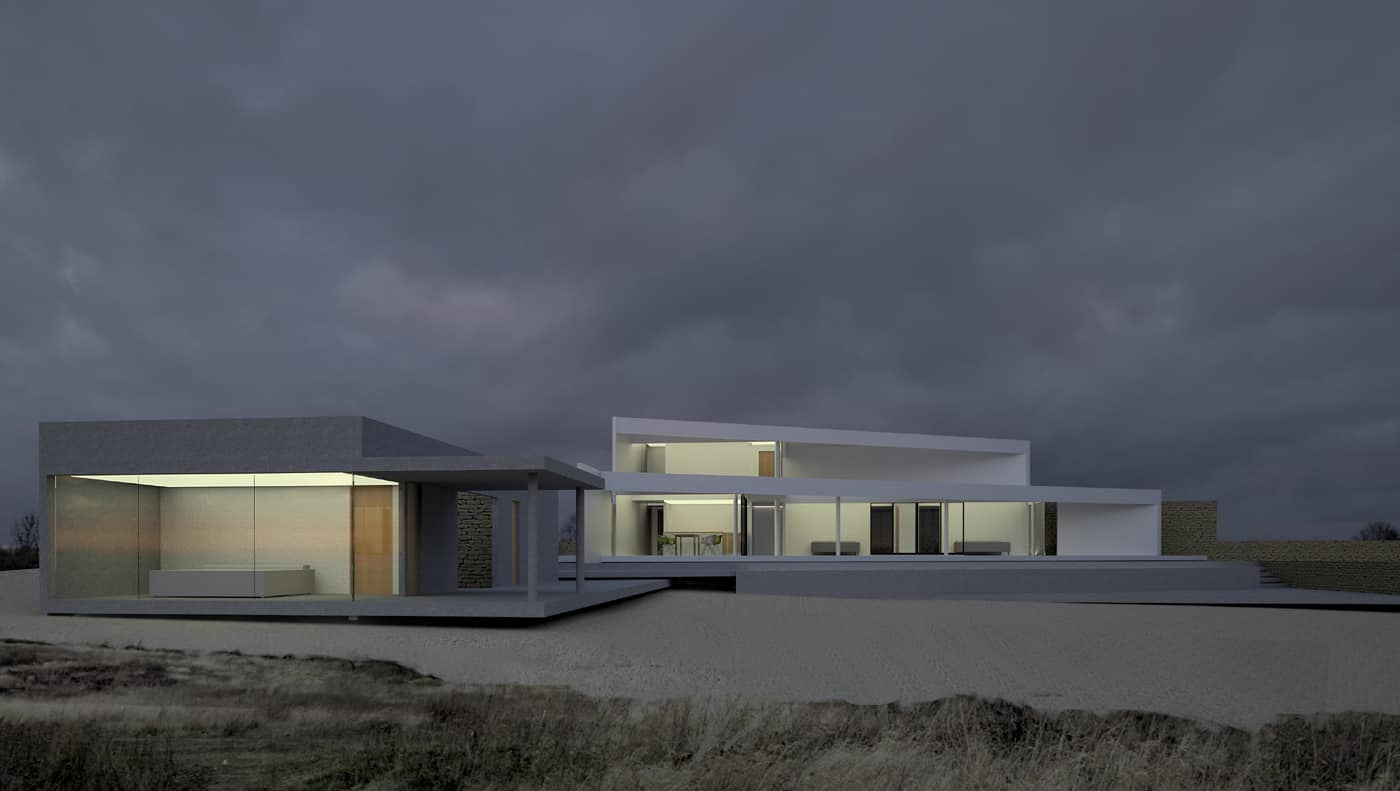 The model is created with Autodesk Revit Architecture.
Renderings are completed with V-Ray rendering engine.
The program was simplified to a bare minimum after long conversations with the owner.
Local building customs, materials and codes were researched.
After several 3D sketches done with SketchUp, the final form was modeled in Revit.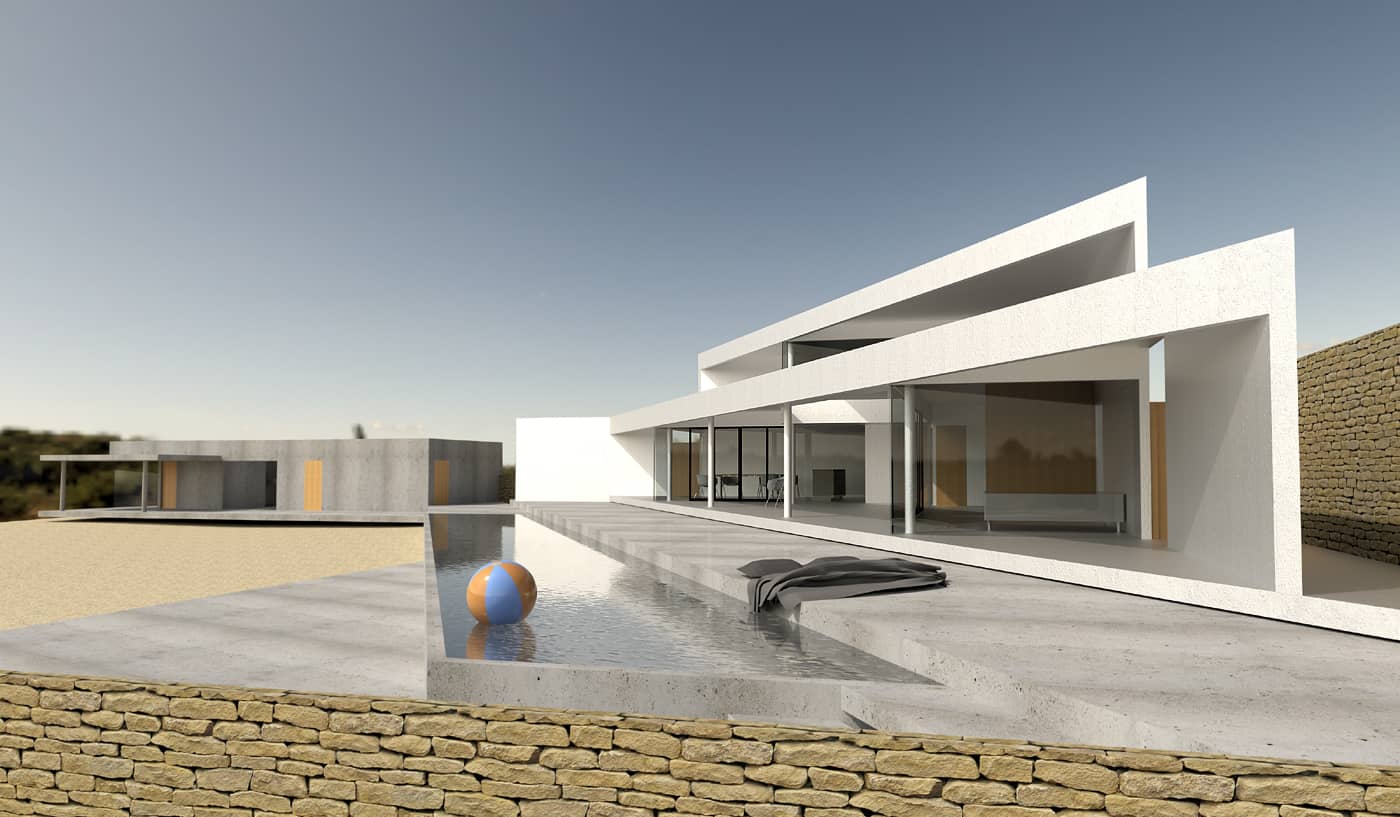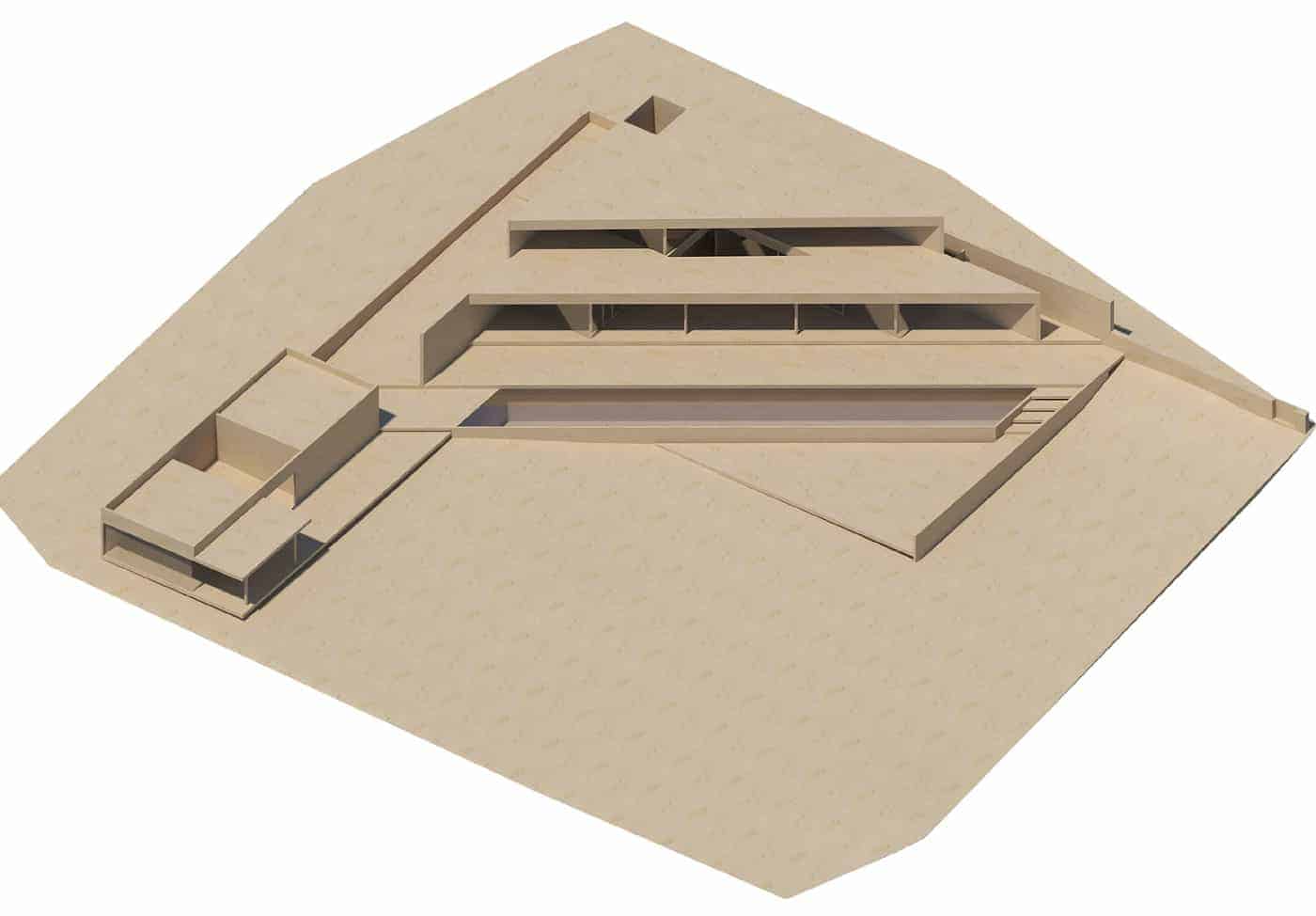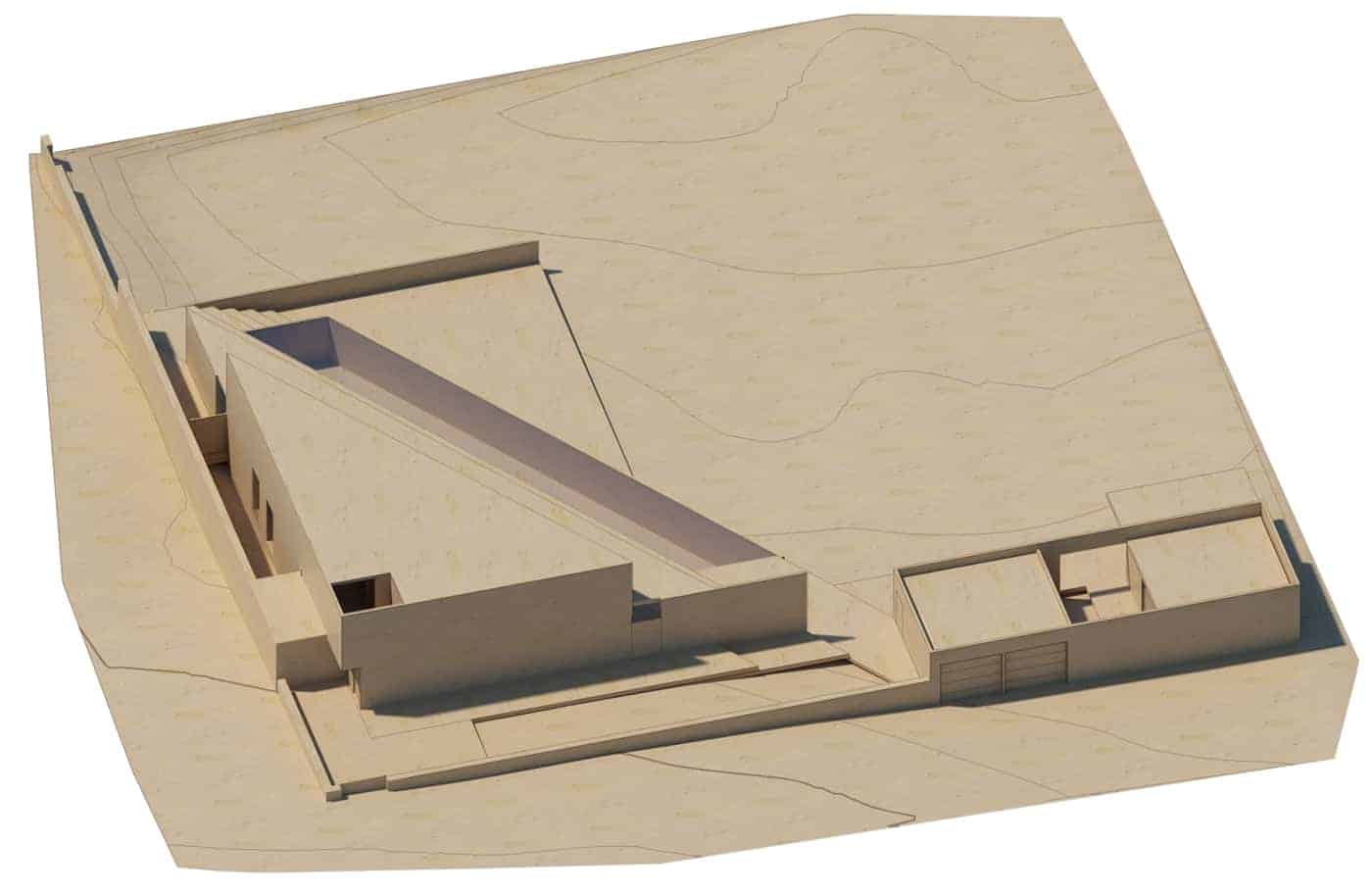 The viewers responded positively to the simplicity of the idea, the minimalist approach to the form making and the use of materials.
The house is a careful "compromise" between a conceptual idea, the actual needs of the owners and the reality of the site.
A retreat can afford to be more of a shelter. Can be a "tool" that requires the inhabitants to interact in a somehow prescribed way with themselves and the environment.