SUMMER
I realized this illustration during the summer of 2018 in La Rochelle (France) during a heat wave.
I wanted to stage my characters in a completely crazy scorching summer decor
My colorful and offbeat universe shows many things in this illustration like : water, ice creams, balloons, wind, some music, a roller-coaster, a motorcycle, a monkey, men in underwear, soccer, a cactus, a swimming pool…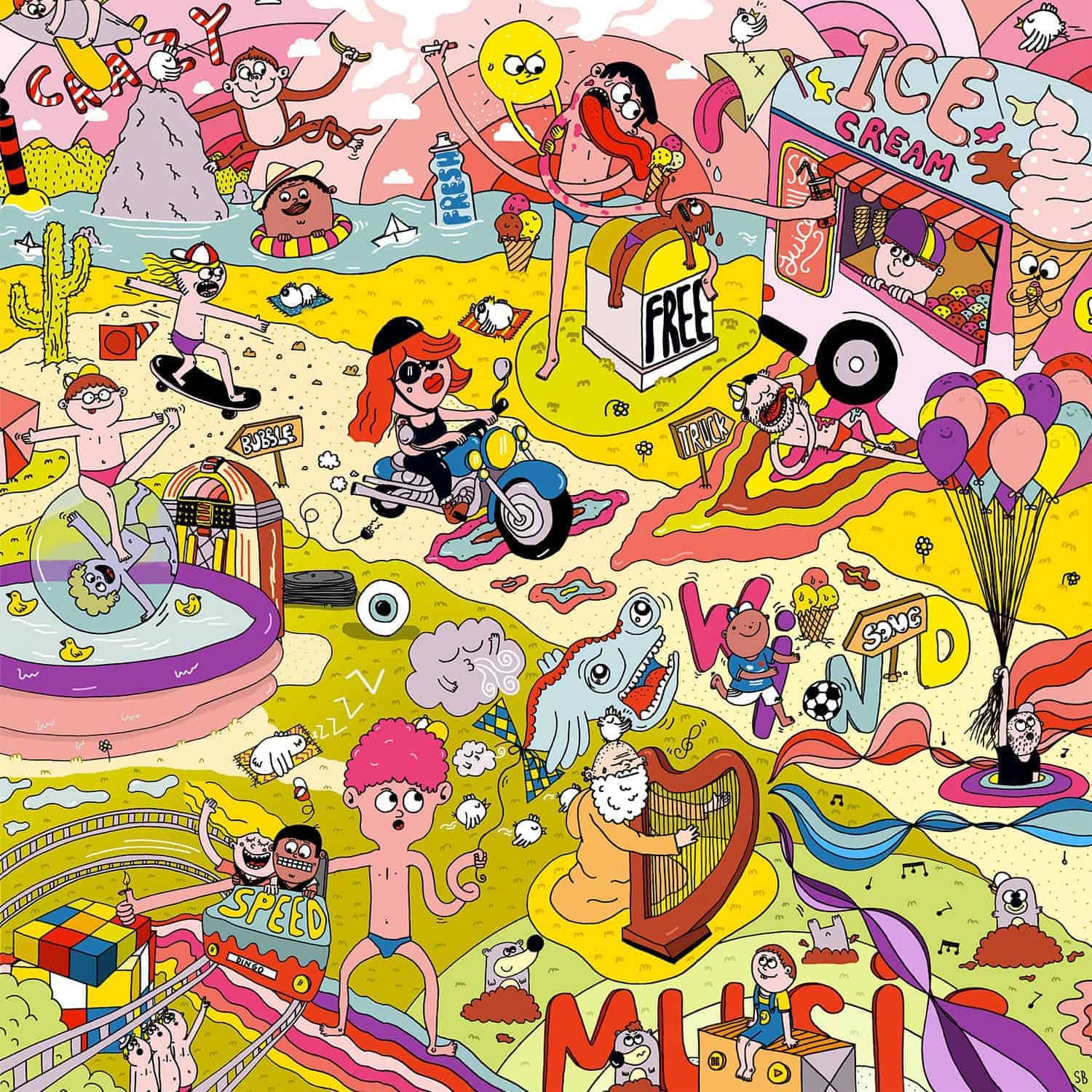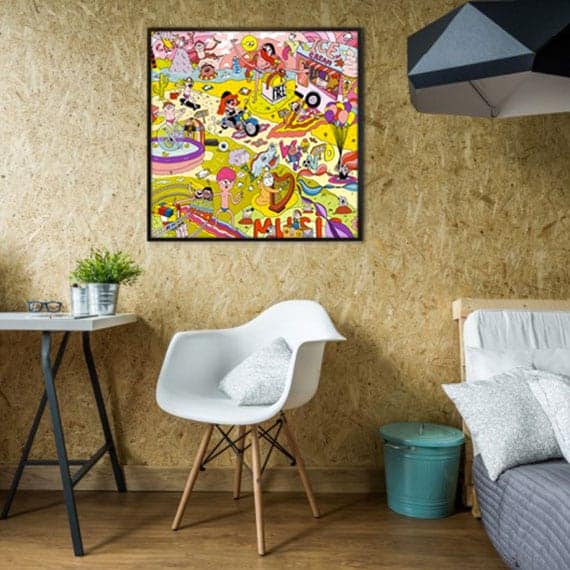 It was hot, I was on vacation by the sea, the tourits looked crazy, very numerous, a veritable anthill.
This overconsumption and this momentary madness make me want to illustrate it ... a sheet and a pencil in hand. Let's Go !
"Summer" is an art print made manually in pencil in a 1M x 1M format.
I then scanned and colorized it in Photoshop.
It took me more than 30 hours to get through it.
This illustration is not an order, it's a personal performance.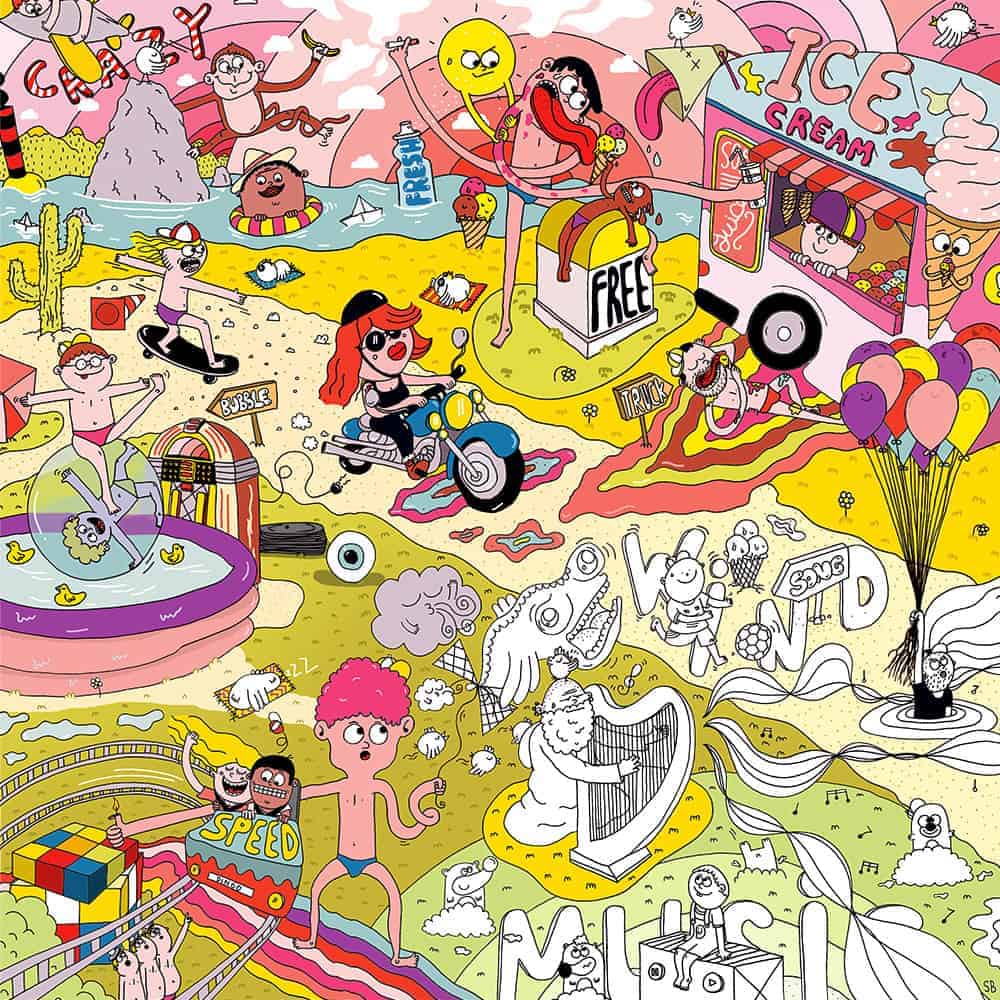 People loved it, I had a lot of feedback and poster printing requests and a black and white version for a giant coloring!
They love to look at the details, go back to the drawing several times
They also like the absurd and zany scene that emerges from the scene
Put sunscreen if it's too hot ?