A personal project by illustrator Janine Rewell, 'Summernight Patterns' is a colorful and captivating series of patterns. Janine believes that keeping personal projects keep her passion fueled and motivated.
My style is characterised by fluid vector lines flirting with decorative details that bloom into bold and colourful compositions. Filled with gleeful characters, my fantastical illustrations escape from paper onto human skin and into commercial campaigns and art galleries, stretching over categories and across dimensions.
-Janine Rewell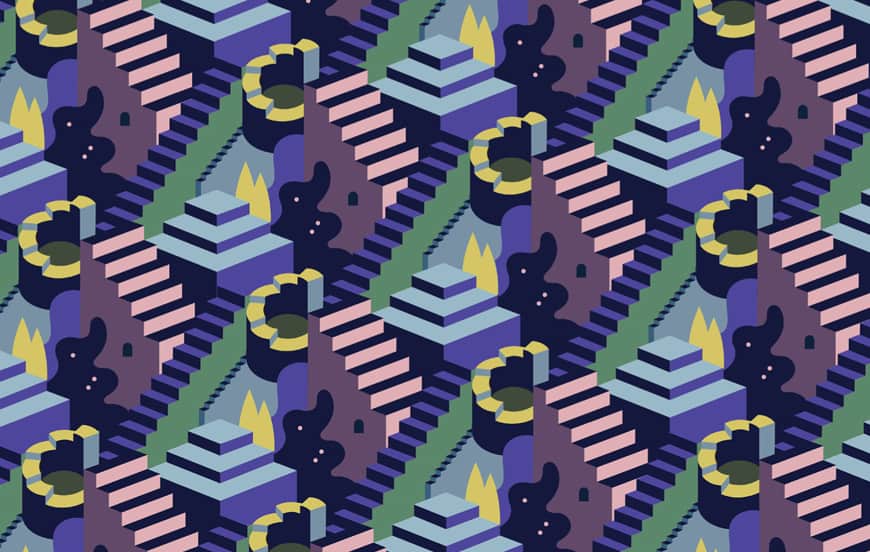 Keeping one personal project on the side of commercial commissions keeps me motivated and allows me to explore new areas of illustration. The collection is a personal study of shapes and colours and foremost patterns. One could think that pattern design is easy because elements repeat themselves but actually, it is surprisingly challenging to design the looping points – like trying to solve a puzzle! That is my favourite part of the design process.
-Janine Rewell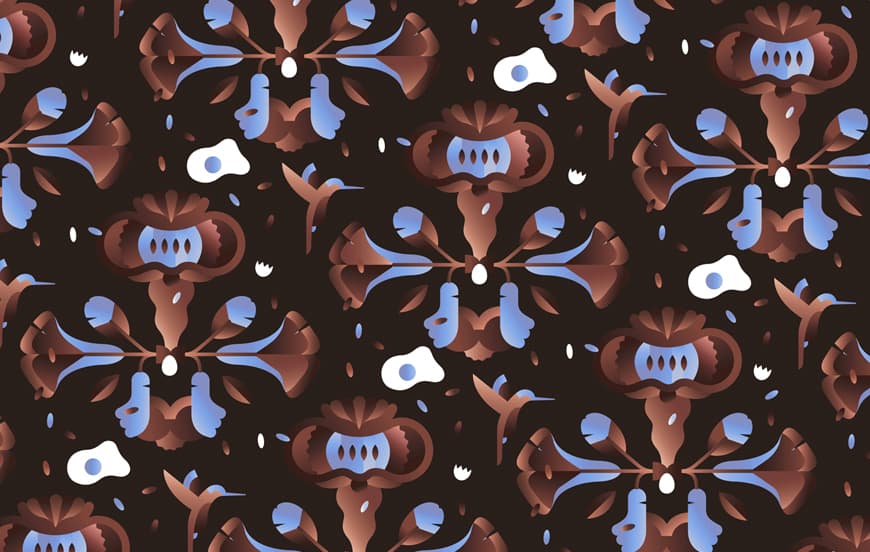 I think that a good pattern design embraces two opposing qualities: A calming rhythm that lets one's eye rest on the pattern and a combination of shapes that encourages the viewer to scan the design indefinitely to find new details.
-Janine Rewell
I'm planting seeds of ideas in my portfolio — with my personal projects I'm giving examples of what different things you can do with illustration. Even if personal projects don't pay back immediately, they will open doors to new directions; I've landed big clients like Samsung and Nike with personal projects. I would advise fellow artists to build a versatile and comprehensive portfolio, showcasing projects serving all different kind of clients and commissions.
-Janine Rewell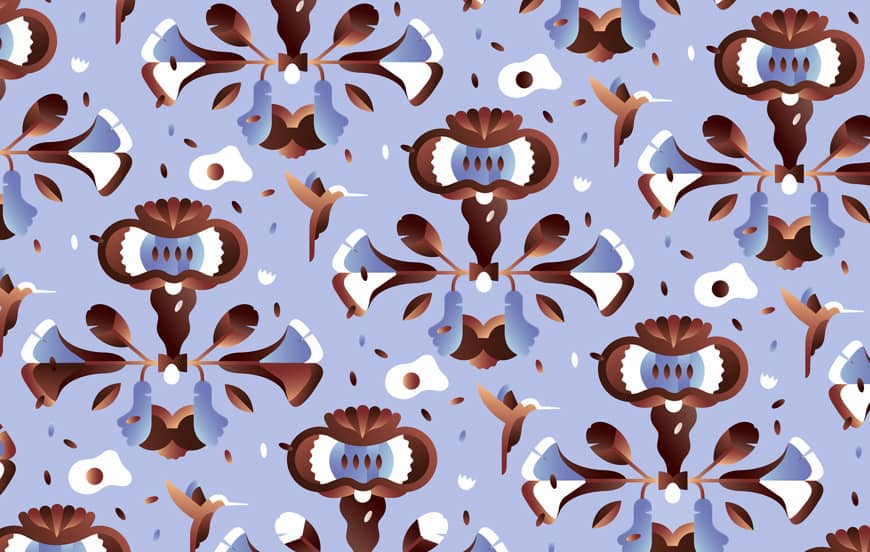 About Janine Rewell
Janine Rewell is a Helsinki-based illustrator and designer with a crush on geometry. Honing her craft at the highly-regarded Rhode Island School of Design and University of Art and Design Helsinki, she designs her geometric, shapeshifting images and typography back in Helsinki where she was raised for an intriguing range of clients. Rewell's designs has received plenty of awards from national to international competitions including Cannes Lions Advertising Festival and ADC*E. Her client list includes, among others, Crate&Barrel, Vogue Eyewear, Nike, H&M, Toyota, Finnair, Samsung, Swarovski, The Times, Wall Street Journal and Swarovski. See more of her works on Behance or her website.