Swell
Swell is a lounge chair designed to match comfortable, custom upholstery with a form inspired by the sea. The combination of walnut veneered bent plywood, thin steel legs, and a curvy seat and back are designed to cradle the user, with an upholstery fabric reminiscent of the ocean.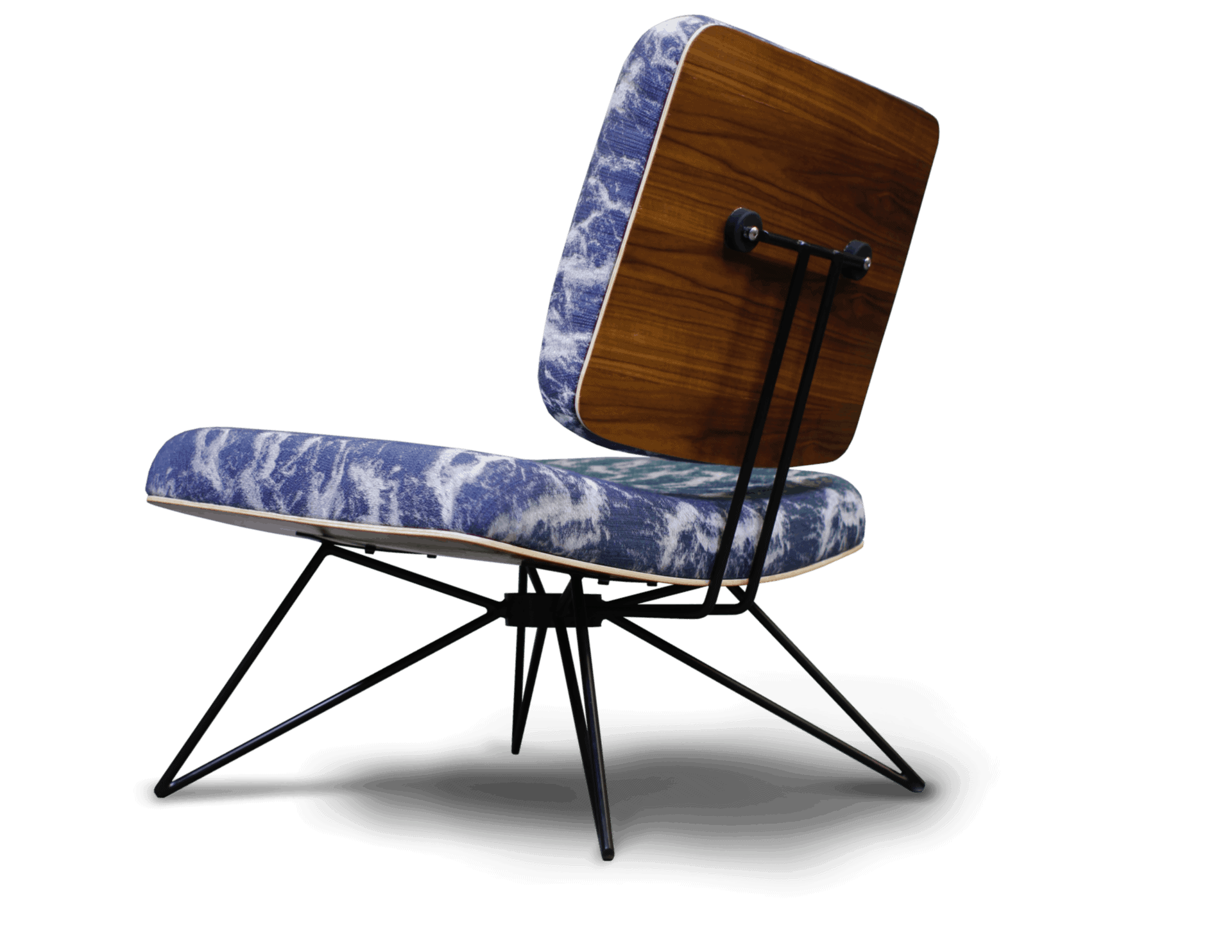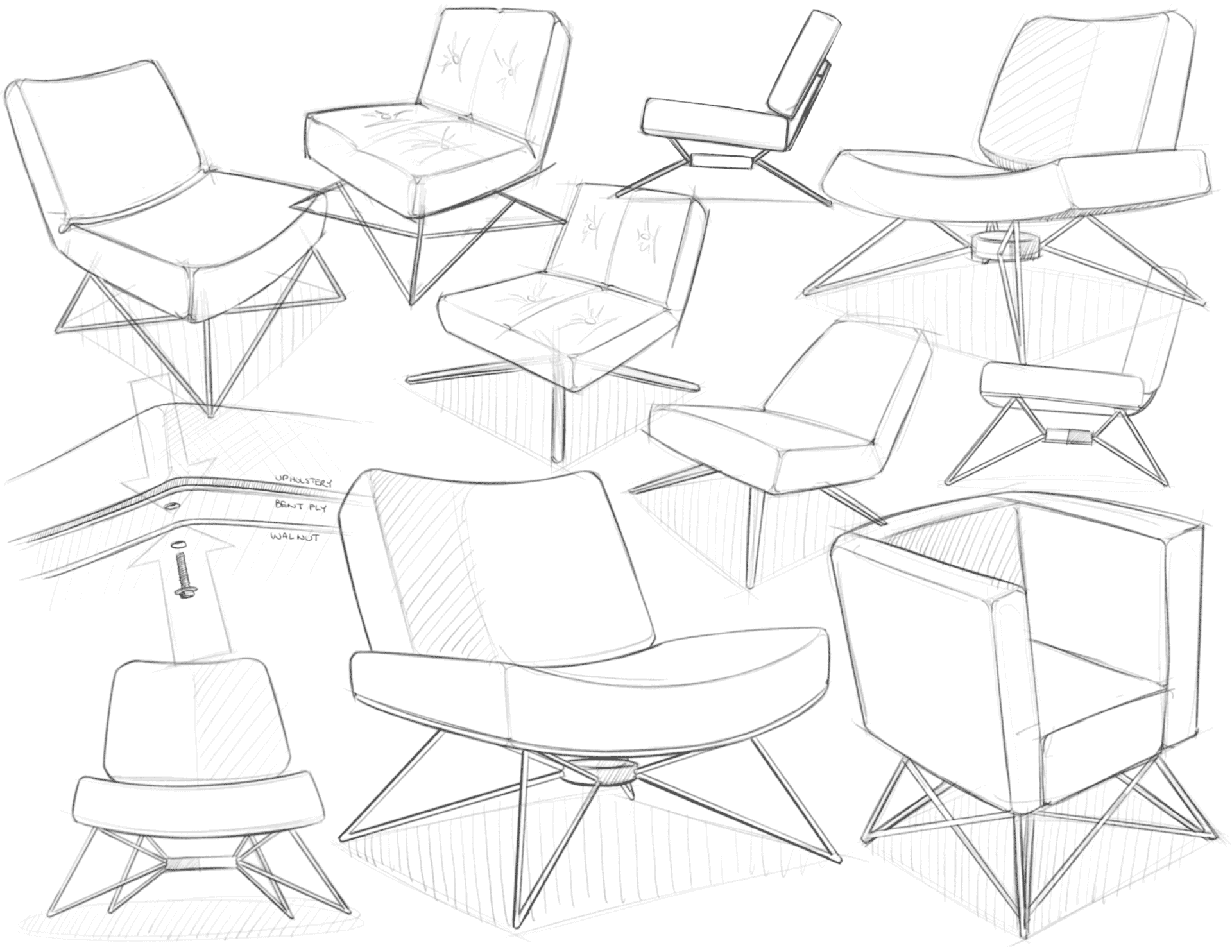 Having grown up so close to the shore meant constant exposure to the sea, and an appreciation for its many forms. The chair features a seat and backrest that are gently curved to bring life to the rough, stormy ocean wave pattern that the Jakarta weave upholstery represents. My classmate, Sid Miller, worked to design this upholstery based on a rough seascape, matching both color and texture to marry seamlessly with the chair's form. Overall this combination of materials helps to make the chair both dramatic and eye-catching.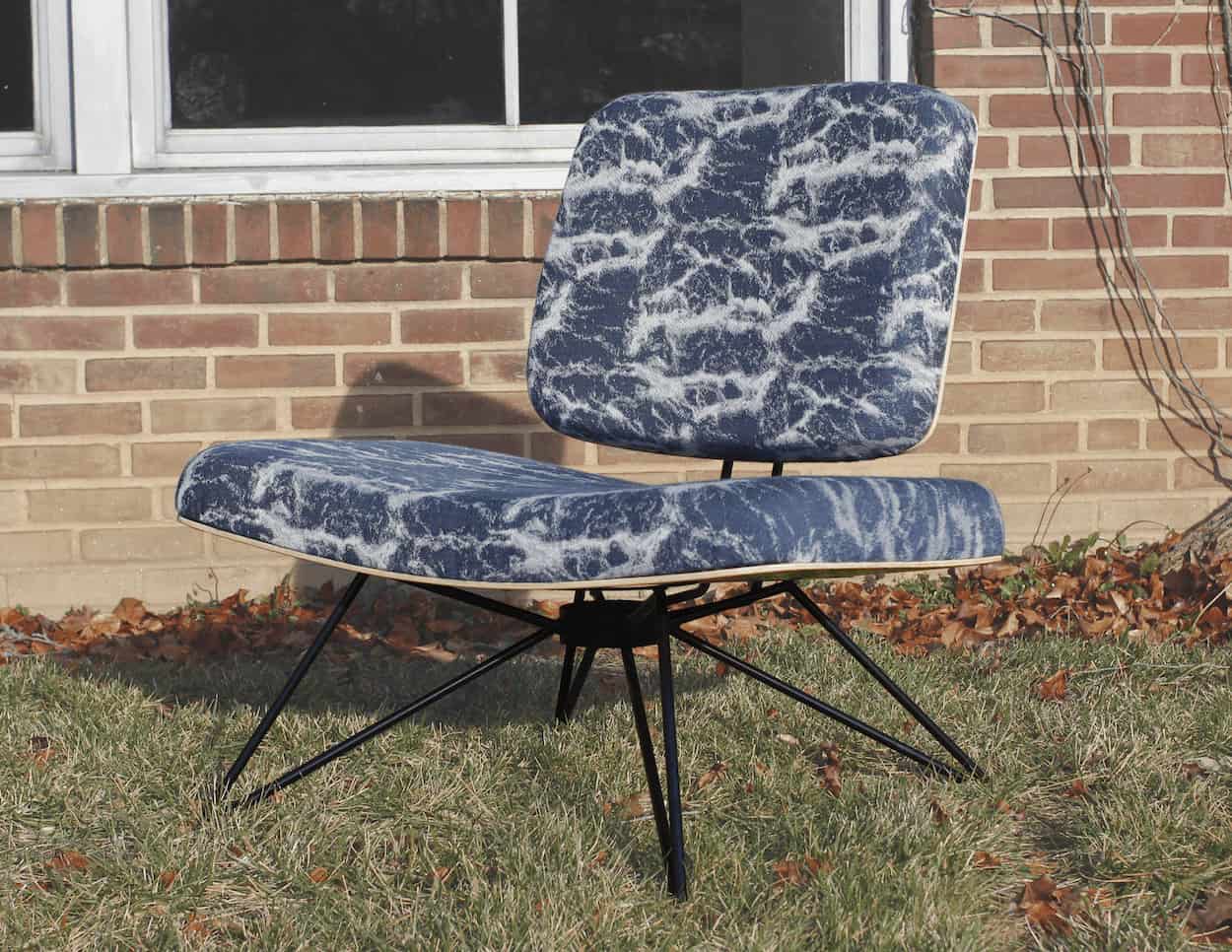 The main tools used for this project were what were available to me in our shop, including a bandsaw, vacuum bag for the plywood, sanders, and mig welder. I began with rough sketches, then dimensional drawings based on a CAD model done in Fusion 360. From there I moved to a miniature model, and then to full scale.
I used my classmates for critiques and feedback during the building process, using this information to add strength, remove material, and make changes to make the design better overall. I learned about new materials and techniques during this project, such as bent plywood and silicone shock mounts, as well as the characteristics of these materials in a weight bearing, user centered design.