Tales of Errantia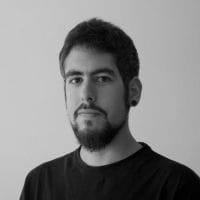 'Tales of Errantia' is a series of eight scenes about life, the need for irrepressible search, the obstacles in our whimsical cosmos and living together with nature. A personal project that I did with experimentation purposes and to focus on some of the subjects that I'm passionate about.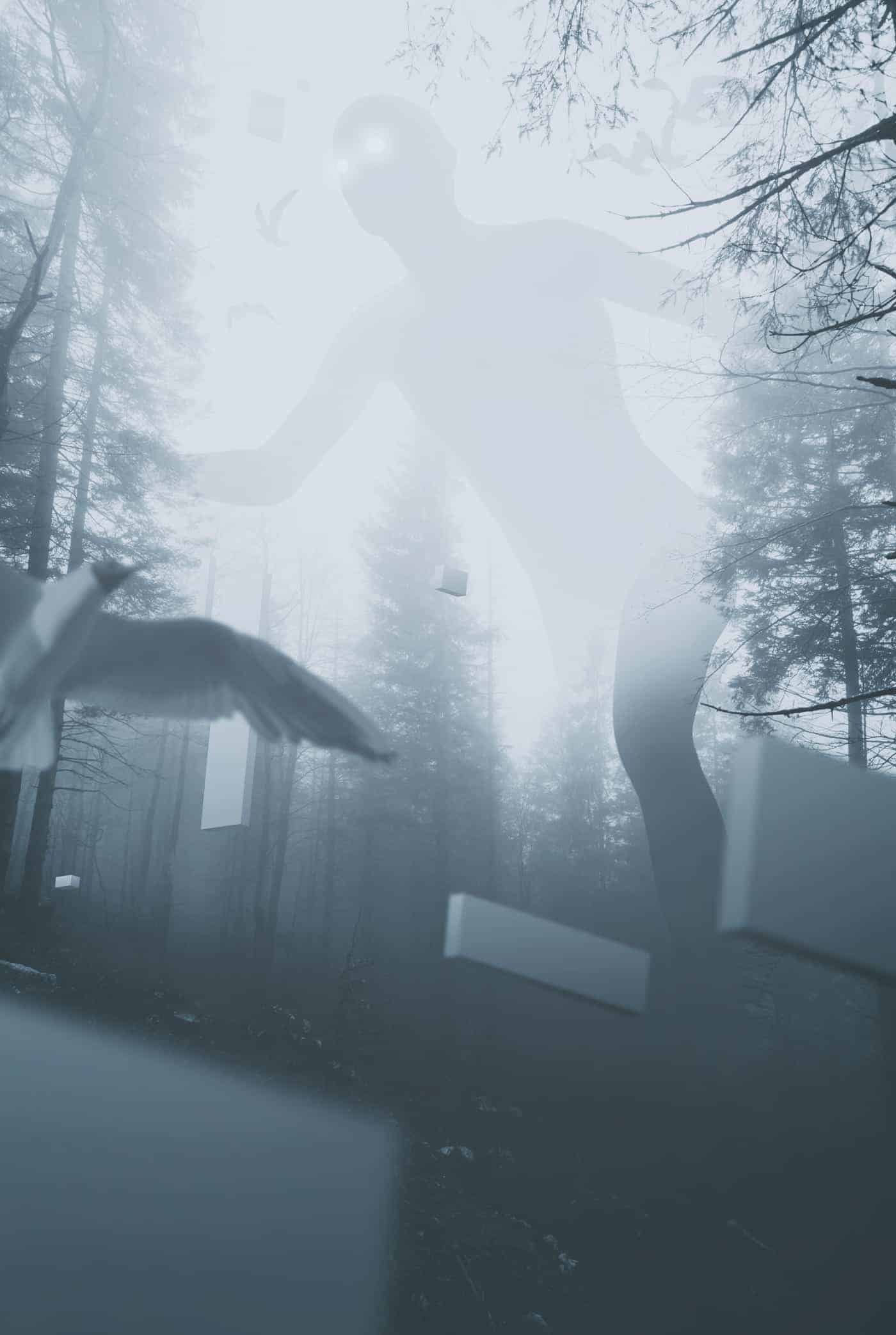 I started playing around with these pieces about a year ago. I knew I wanted to create a series of mysterious scenes about out-of-scale humanoid beings moving through different natural landscapes. At first, the fog served to keep ambiguity and mystery over these characters, but ended up giving all the meaning to the series acting as a cloud of blindness and confusion between which to move forward, and which remains despite small momentary light findings. I kept the project stopped for several months until I took it back a few weeks ago in order to finish it with new fresh ideas.
As in many other of my works, to carry out this project I mixed photo manipulation with vector elements. I started each piece by choosing the foggy landscape photograph on a CC0 image bank, which gave me the idea of the scene I would create based on the environment and the angle of the shoot. Then I integrated the characters and the animals, which were also modified stock photos, and added the blocks and the light spheres created in Illustrator. I did most of the process in Photoshop, using smart objects and working in black and white to have control over tonalities and light effects. It's quite interesting how fog affects the dispersion and definition of light and objects depending on distance and density. To finish, I played with Nik Software plugins to get the final color, which is cold blue with subtle warm nuances.
Reactions are being great. Many people are feeling a connection with the message and enjoying the atmosphere. As a curiosity, many asked me if I've been inspired by 'Princess Mononoke'. Actually I haven't –at least consciously– but now I notice many common stuff, which is great. I really love Studio Ghibli!