Tel Aviv, a city on Israel's Mediterranean coast, is marked by its stark 1930s Bauhaus buildings, thousands of which are clustered in the White City architectural area. Check out Iryna Dzhemesiuk – design and visualization artist from Kiev, Ukraine's modern take on a apartment in Tel Aviv.
Tel Aviv Apartment is located on the 26th floor in the center of Tel Aviv. Large panoramic windows provide an opportunity to admire the city from any area of the room — kitchen, dining room, living room. It is an open space with a large terrace done in a harmonious palette — black gloss, graphite, light wood and concrete. Filled with natural light interior creates a warm and welcoming atmosphere.
-Iryna Dzhemesiuk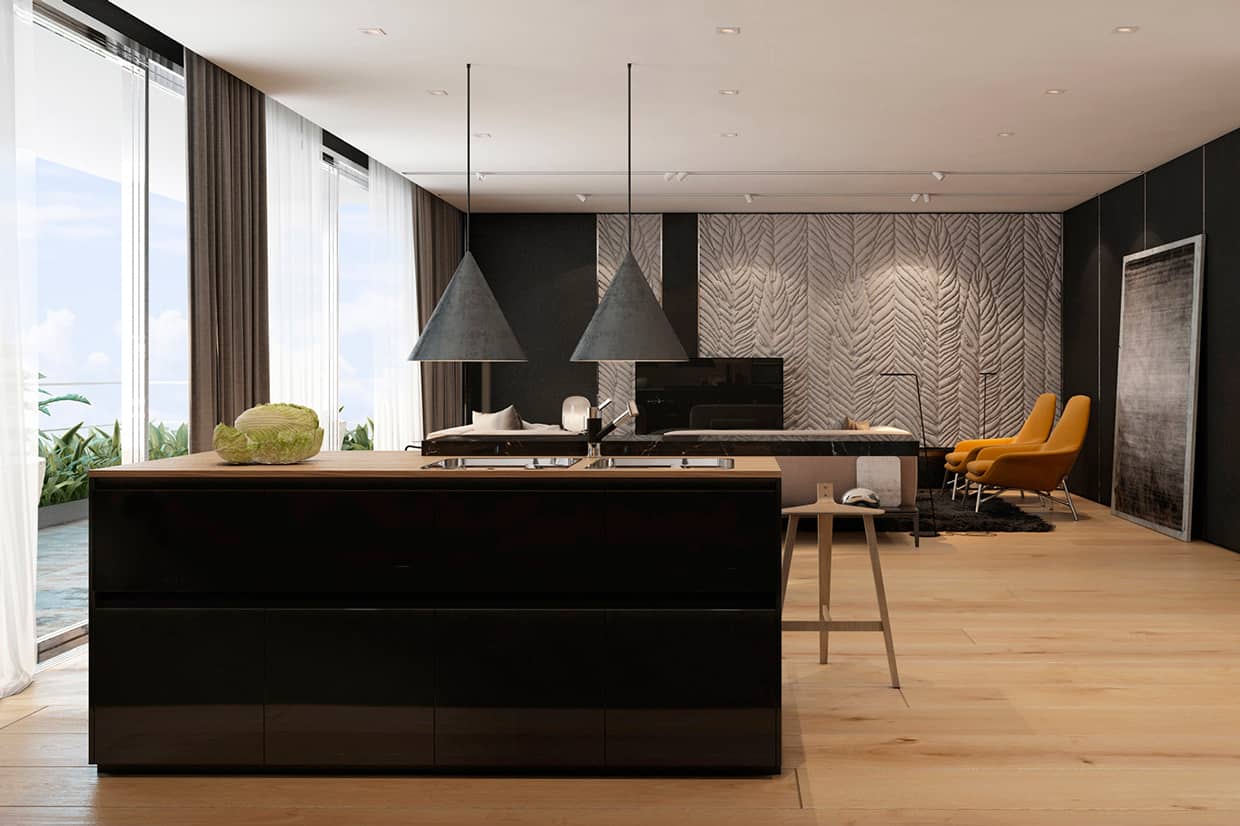 Each of my project is unique. Everything depends on the given space, the personal wishes of the client and of course, my imagination. The main source of inspiration is projects of most world famous architects and designers and various Internet resources. In this total information I can learn a lot of interesting ideas, creative solutions of space and unusual techniques to create the interior.
-Iryna Dzhemesiuk
I want to advise other artist like me to not to be afraid, to experiment and implement all the most unimaginable fantasies. And never stop! Good luck!
-Iryna Dzhemesiuk
about Iryna Dzhemesiuk
Iryna Dzhemesiuk is an interior designer, 3d artist, 3d visualizer from Kiev, Ukraine. She has an academic degree Master of Arts in Kiev National University of Construction and Architecture
and has been doing interior design for more than 7 years. See more of his work at her Behance.