Tetra - Connector Color Pens
Tetra is an amusing color marker with interactive building toys for kids. It's made of interesting shape and combined form to create an opportunity for creativity extends beyond the page. The shape of a simple compound makes it easy to press and pull out. Also, kids can put each compound together to form a shape and explore to build the new shape like a geometric shape, animal, flower, abstract shape etc. And it's up to their Imagination bend the rule and come up with new structures.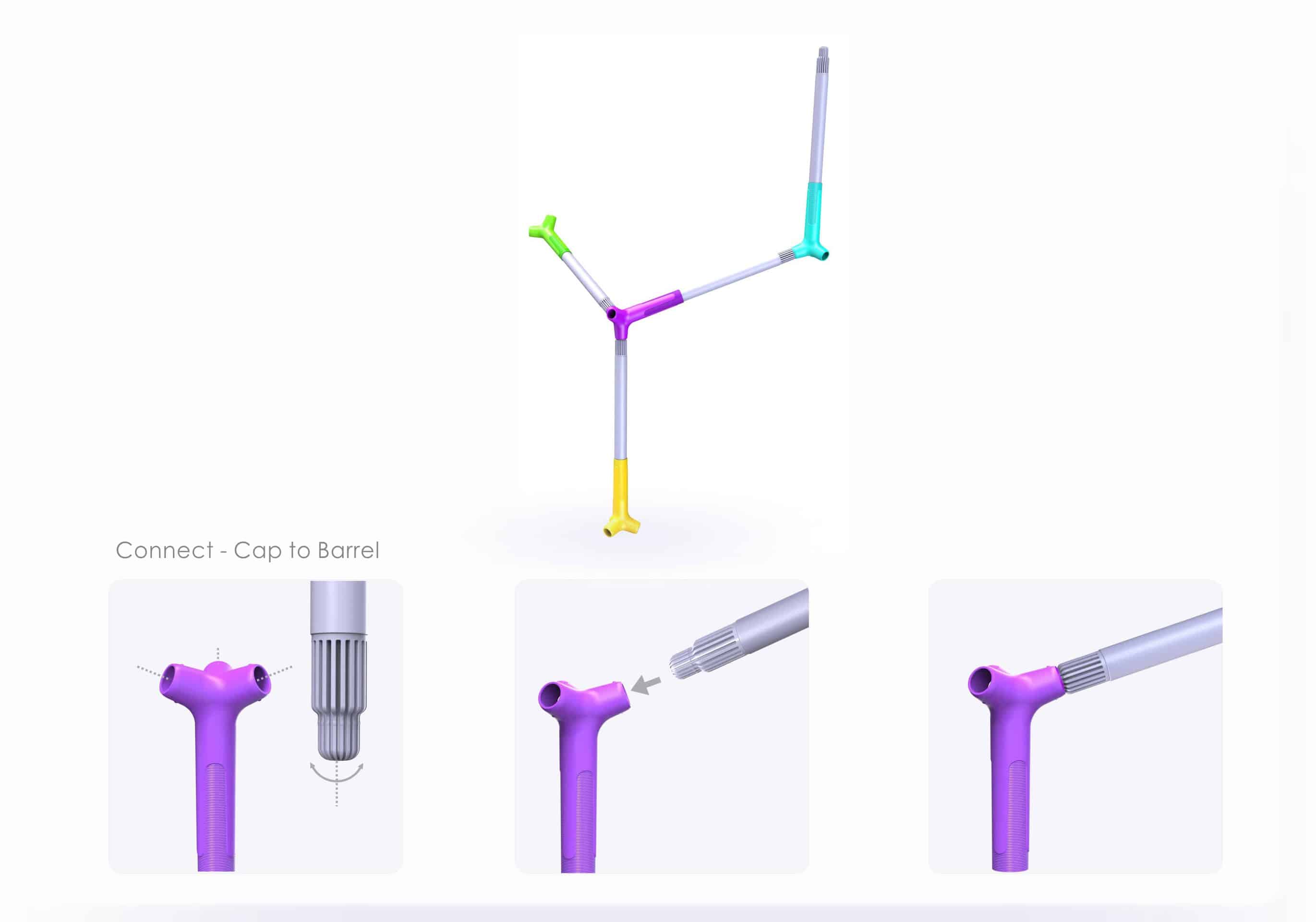 The main inspiration for tetra markers to not only encourage children to be creative but also encourage them to think about reuse the marker pens instead of it being thrown away after ink dried up and this will help children to develop social skill and raise awareness of reuse among them starting at small ages and collecting the pens for children to play with them will have an important and enhancing role on the consumer preference.
The initial stage of online and market research showed a lack of new children stationary or toys which engage and positively impact children behavior and social skill. The next stage of research was performed on different toys which encourages interaction and helps develop social skills. I look to repurposing of the Tetra Marker cap to not only encourage children to be creative, but to encourage children to think about reuse rather than simply discarding these into the trash after ink dried up and I want to create a new paradigm for children's products that encourage unique new behavior and a productive afterlife for the product.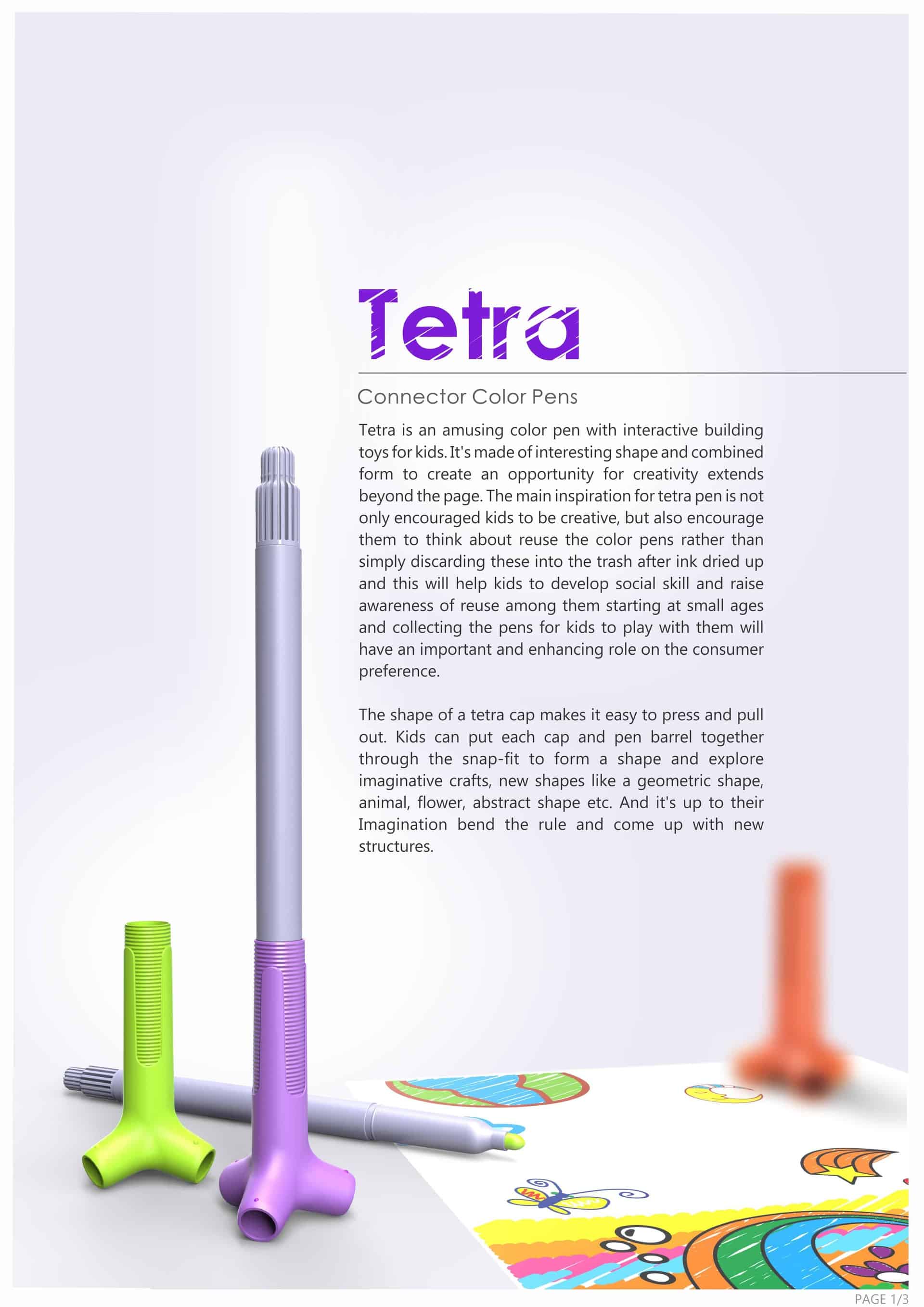 I enjoy when an opportunity for innovation is found in even the most simple of products. I have been learning technically how to solve some of the problems and this helps me anticipate solutions. As for the Tera interconnecting and its three-dimensional form, what has most surprised me is the difficulty encountered in optimizing and making them user-friendly.