The Future is Now by Josan Gonzalez
Josan Gonzalez "The Future is Now" is his first published artbook the concept is very straight forward, a depiction of a crazy near future, plagued with technology and over the top characters and situations. Our interaction with technology and specially virtual reality is a big part of this personal universe.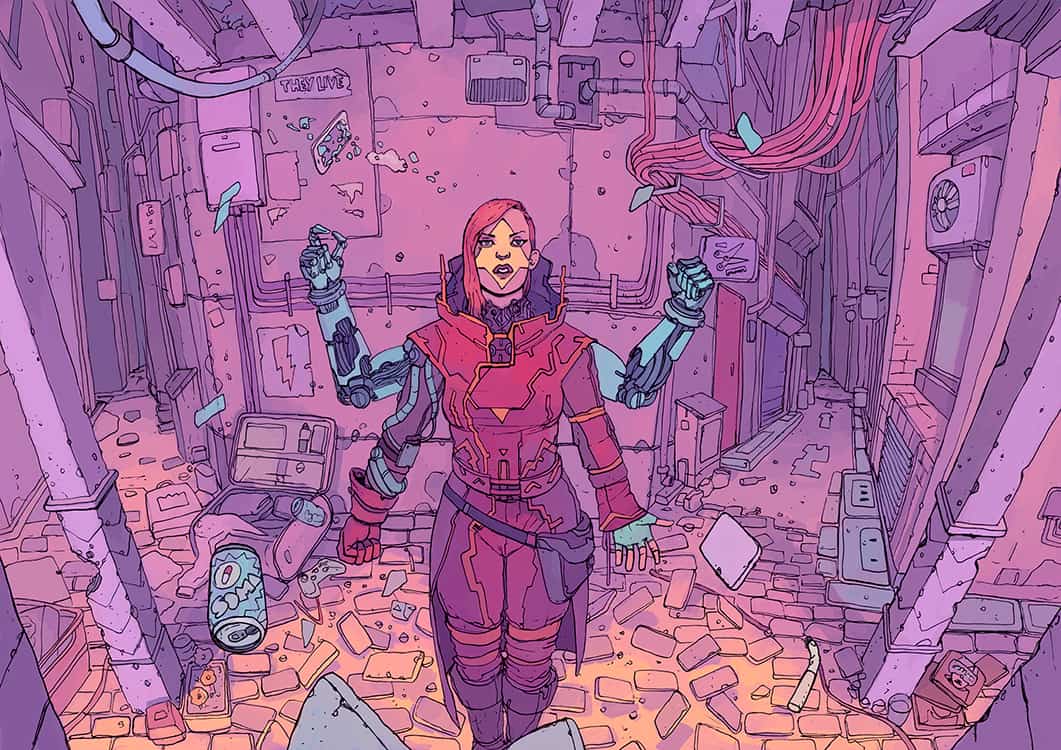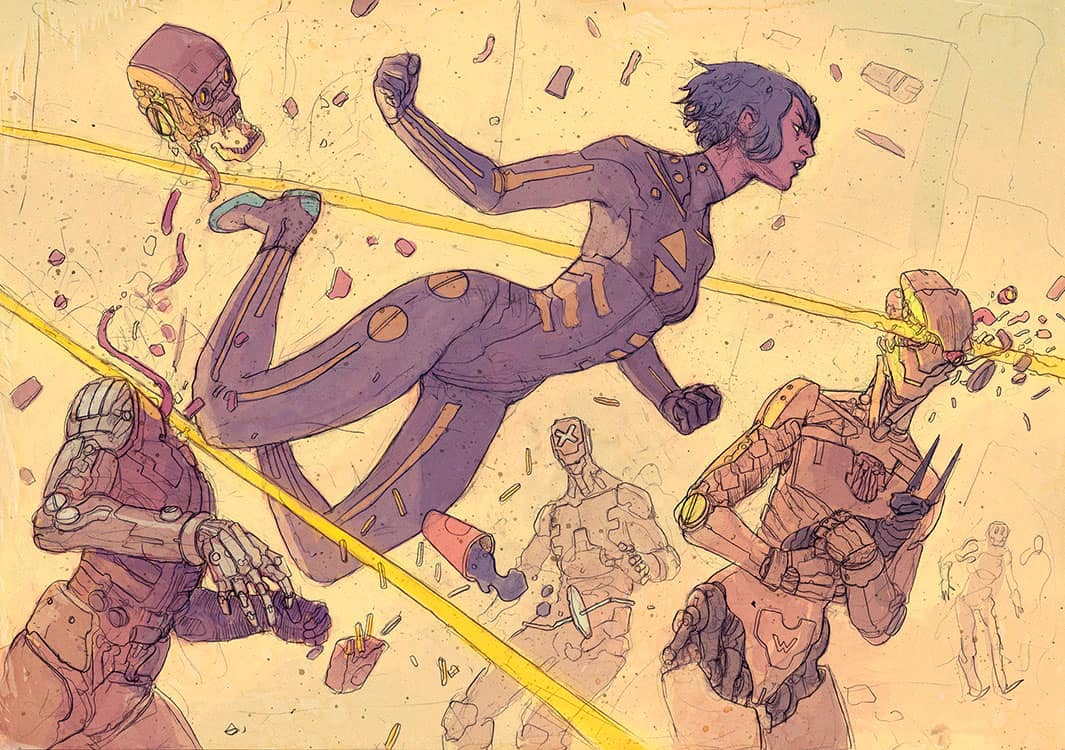 While the ideas are brand new there is a lot of inspiration from cult movies like Blade Runner or Ghost in the Shell, comics like Darrow's Harboiled or Moebius The incal, or novels like Gibson's Neuromancer.
-Josan Gonzalez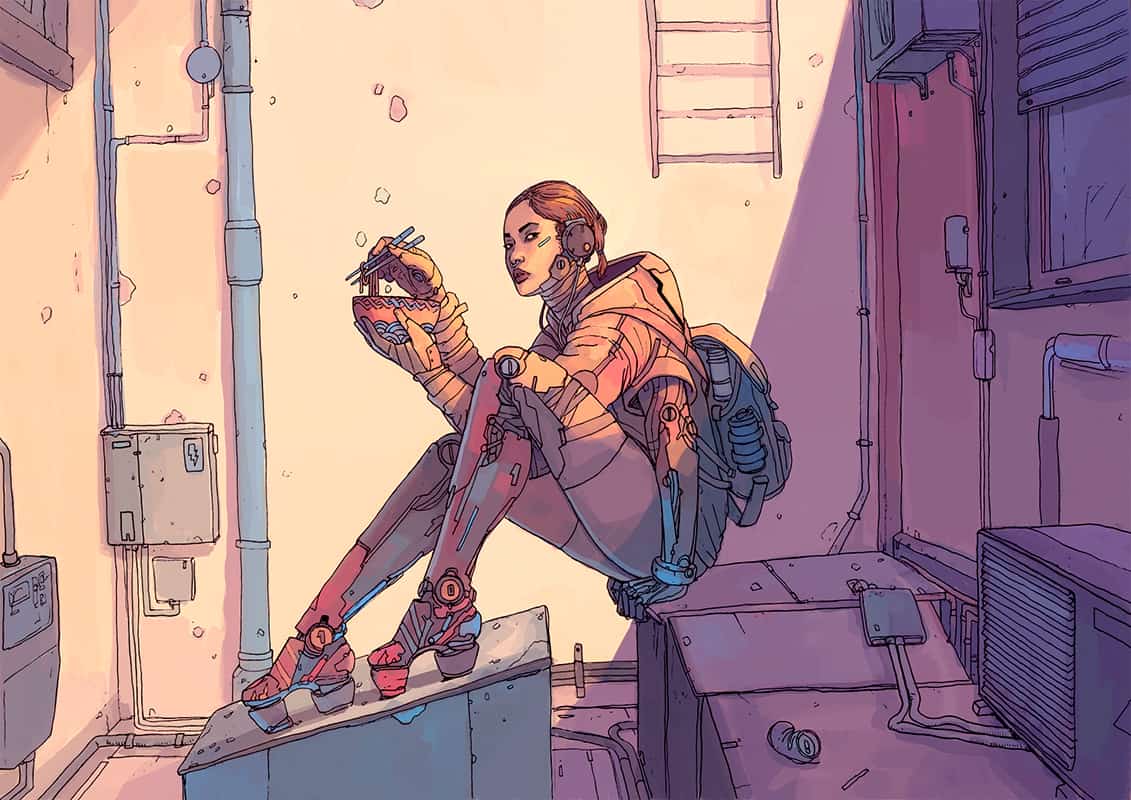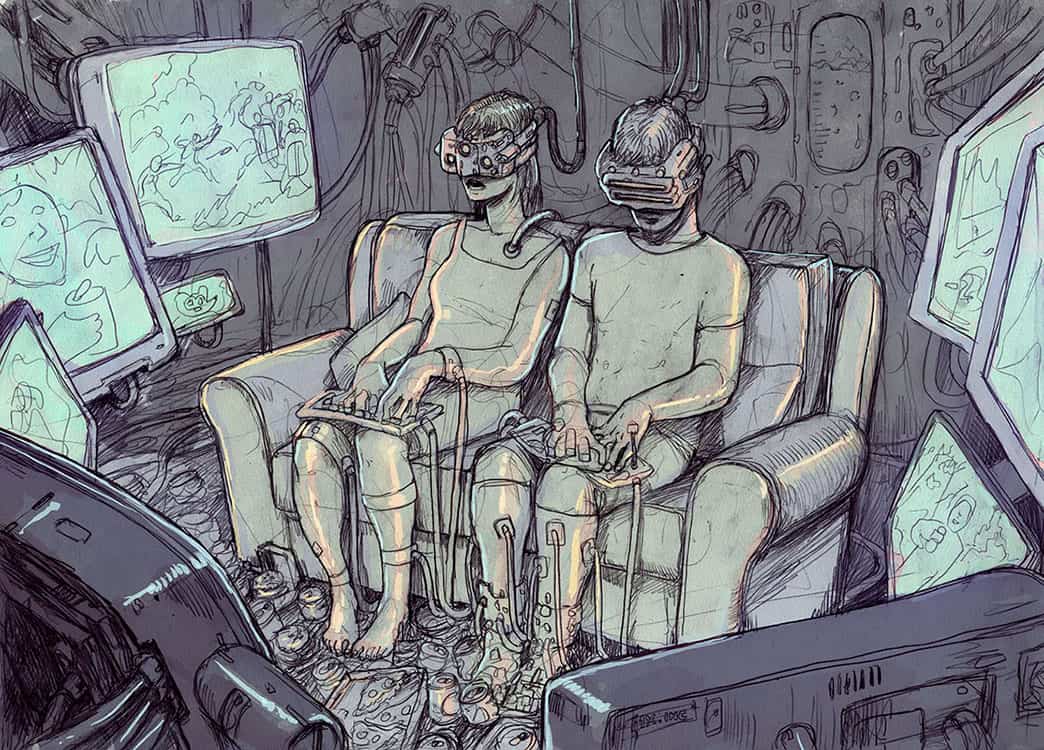 I would describe the style as sketchy and spontaneous, I give a lot of importance to detail and color choices, I keep the rendering style of the illustrations very simple so I can focus on doing impactful color combinations.
-Josan Gonzalez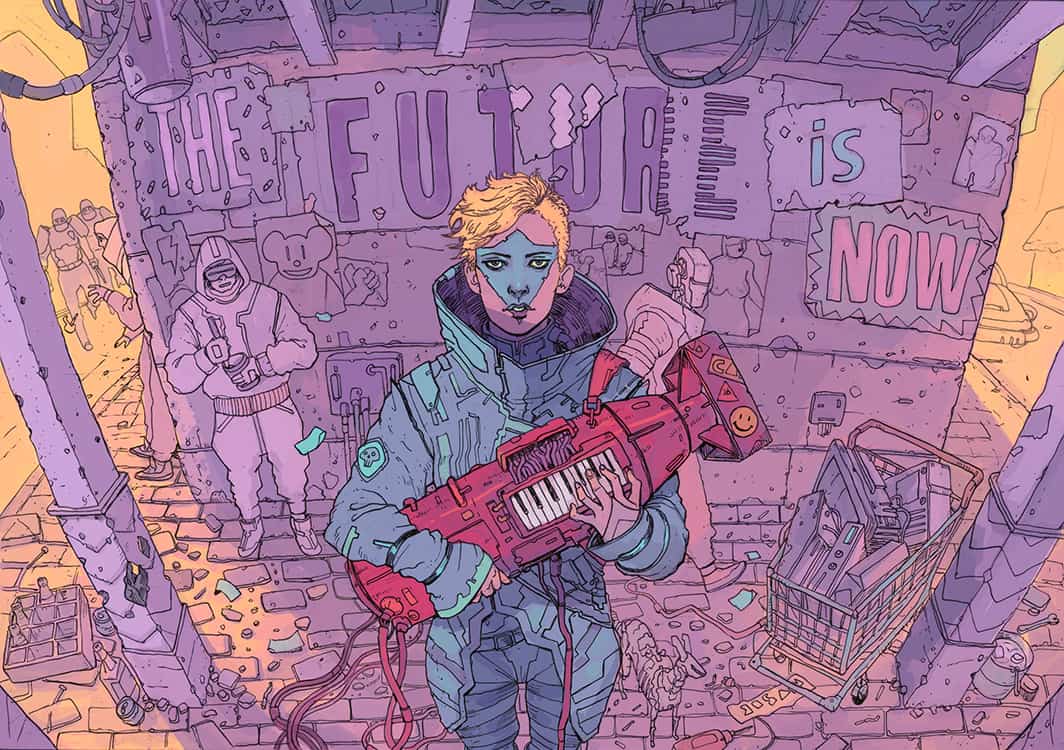 Work hard and be critical with your work.
-Josan Gonzalez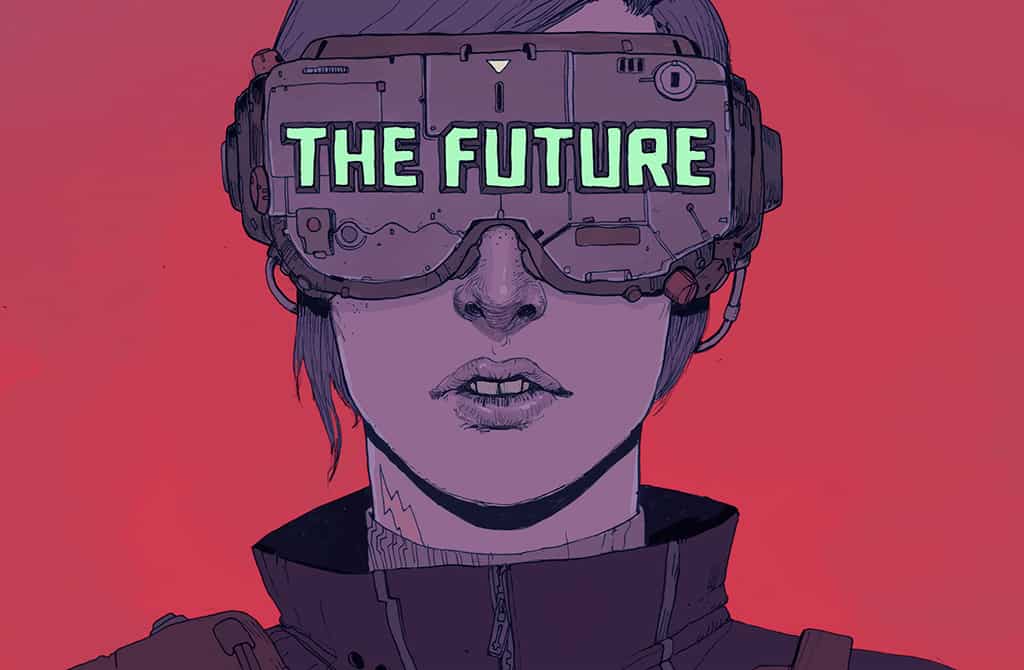 *The artbook it's currently sold out, I'm gonna run a kickstarter for the second volume + reprints of the first one, starting March 2016, stay tuned.*
About Josan Gonzalez
Josan is profesional illustrator from Sabadell (Barcelona), currently working as colorist for Dark Horse and Boom! Studios while also doing freelance work for different clients like Games Magazine, VNDMG, Agat Films & Cie. His illustrations have been featured on 3D Total's Sketches from Imagination: Sci-Fi and Imagine FX. See mor eof his works on Behance or his website.