Today we are in for a treat from our featured artist. This is her personal project and has took a tedious time and effort during the making as the mushrooms were grown by the artist herself. Let's take a look at this amazing art work. Don't forget to check out the video to see the pink mushrooms grow. Enjoy!
This is a personal, self initiated project using the name of my Spanish agents, The Mushroom Co., as inspiration. They suggested that their represented artists produce an artwork around this subject and this is how it all started.

– Paloma Rincón Rodriguez
The process followed to develop this project wasn't a usual one. As I wanted to work with real mushrooms it took me some time to study the different options I had. The first approach was letting cheese get rotten, but the result was not satisfying enough. After a month of exploration with these living organisms I decided to grow them. On my third try, overcoming my frustration, I finally found this amazing pink edible mushrooms. About 2 months had passed by because they need their time to grow, and every time it didn't work, I had to start over again.

– Paloma Rincón Rodriguez
I made some research on fungi in general trying to discover which kind could work better. I finally found a site that sold the prepared soil for you to grow them and found it perfect. Then, on my third try they had the option of them being pink, which made it worth waiting.

– Paloma Rincón Rodriguez
I used Pleurotus salmoneo-stramineus substrate where the mushrooms grow, water, camera + flashlights, Capture One and Photoshop.

– Paloma Rincón Rodriguez
Explore until you find what you like and enjoy. Then you will have to work hard to get close to your goals. Always keep fighting as there´s always more to do and better ways to do it.
– Paloma Rincón Rodriguez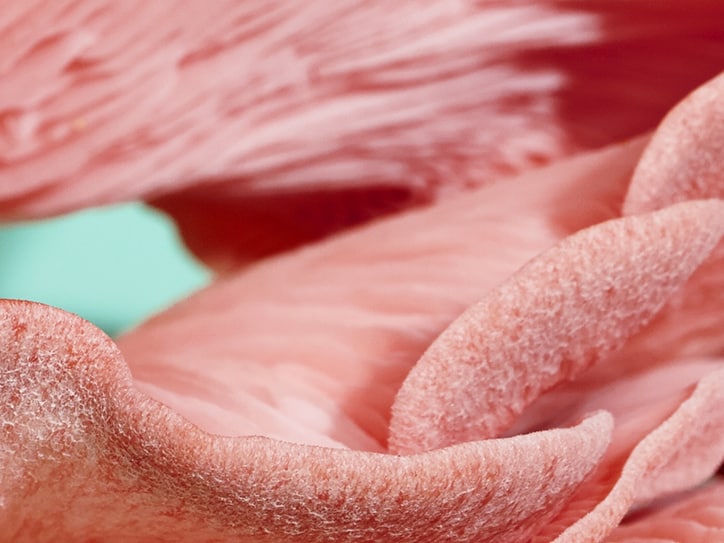 Check out the video to see the pink mushrooms grow here.
ABOUT PALOMA RINCON RODRIGUEZ
Paloma Rincón Rodriguez is a Madrid based photographer working worldwide, from commercial assignments for big companies to more experimental and personal projects. Her images showcase interesting worlds where different languages blend together inside fine and detailed graphic compositions. With an accurate use of technique,her dynamic still lives play with reality, where the beauty of handcraft recovers its magic.
See more of her amazing artworks in Behance and her website.