The Playlist Project by Robba Saldaña
A creative mind with an enthusiastic hand can surely result to a brilliant piece of art. Today's feature is created using the traditional method. Let us read on be inspired by Robba Saldaña's project. Enjoy!
Eeverything is handmade, i only use a pencil for tracing the main idea and then use Gel ink pens to draw the actual design (Energel Pentel ones are my favs) having additional pens for specific tasks such as fine details of large filling areas. I'm always carrying around my roll of pens as well as paper. About paper I should have chosen a better paper but I work full time as a designer and in my office there is a LOT of unwanted bond sheets of paper that simply were discarded and are there for recycled use, I feed my paper from that stock, don't know, its special that a boring piece of paper with a graph in the back, can know have a little rockin' art in the other side , kinda make me thing that everything could be special.

- Robba Saldaña
I have drawn at the office, my house, restaurants, parties, parks, coffee shops, ships, planes, trains and even in different countries, so it has been a great experience aside from the original purpose as lettering training and creative exercise. Hopefully I would be able to close the project at 1000 songs/designs made, but that only time will tell.

- Robba Saldaña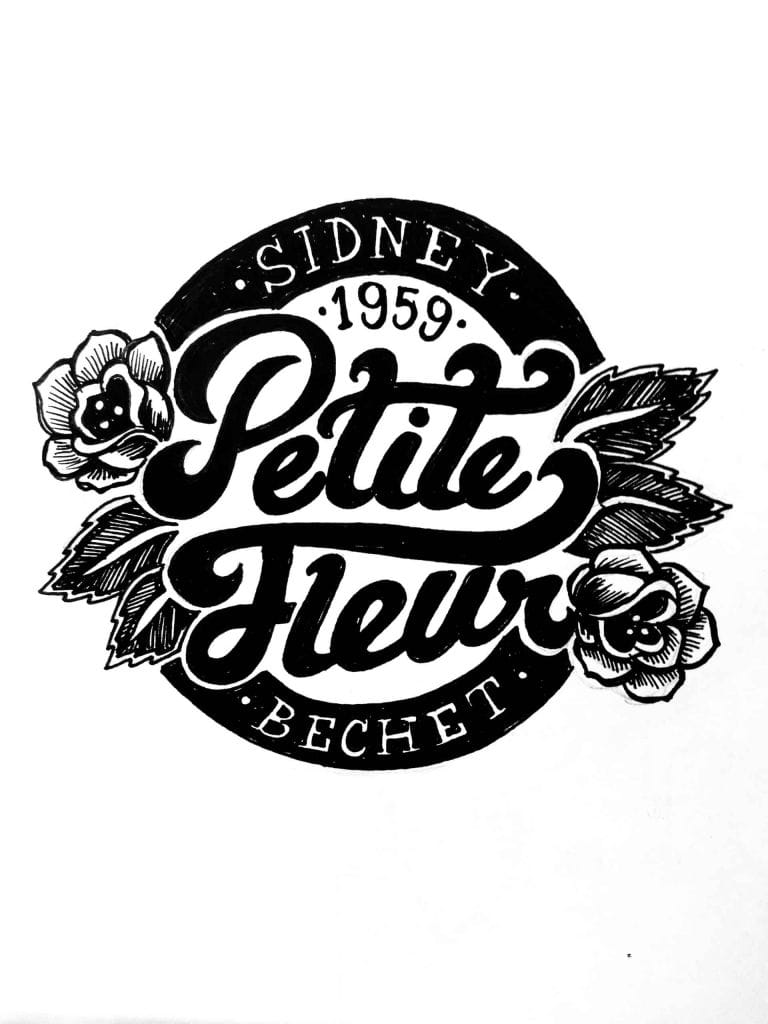 About Robba Saldaña
Roberto Saldaña is graphic designer who loves music and arts. He adores drawing and he loves whenever he sees an amazing illustration and he stand in awe wondering how it was done, looking for the little details hidden in the strokes, as well as the person who created it. But the one thing he finds the most fascinating about art is the creativity behind it and the blissful drive that gets you every time you are inspired by it. You can find more og his artworks on his Behance profile and website.