The Prague apartment is a training project by Interior Designer Denyak Anastasia, based on a real plan of a flat. She wanted to create a simple interior and to add some mood or even a "story" in the pictures. The flat was supposed to be a den for a single young man.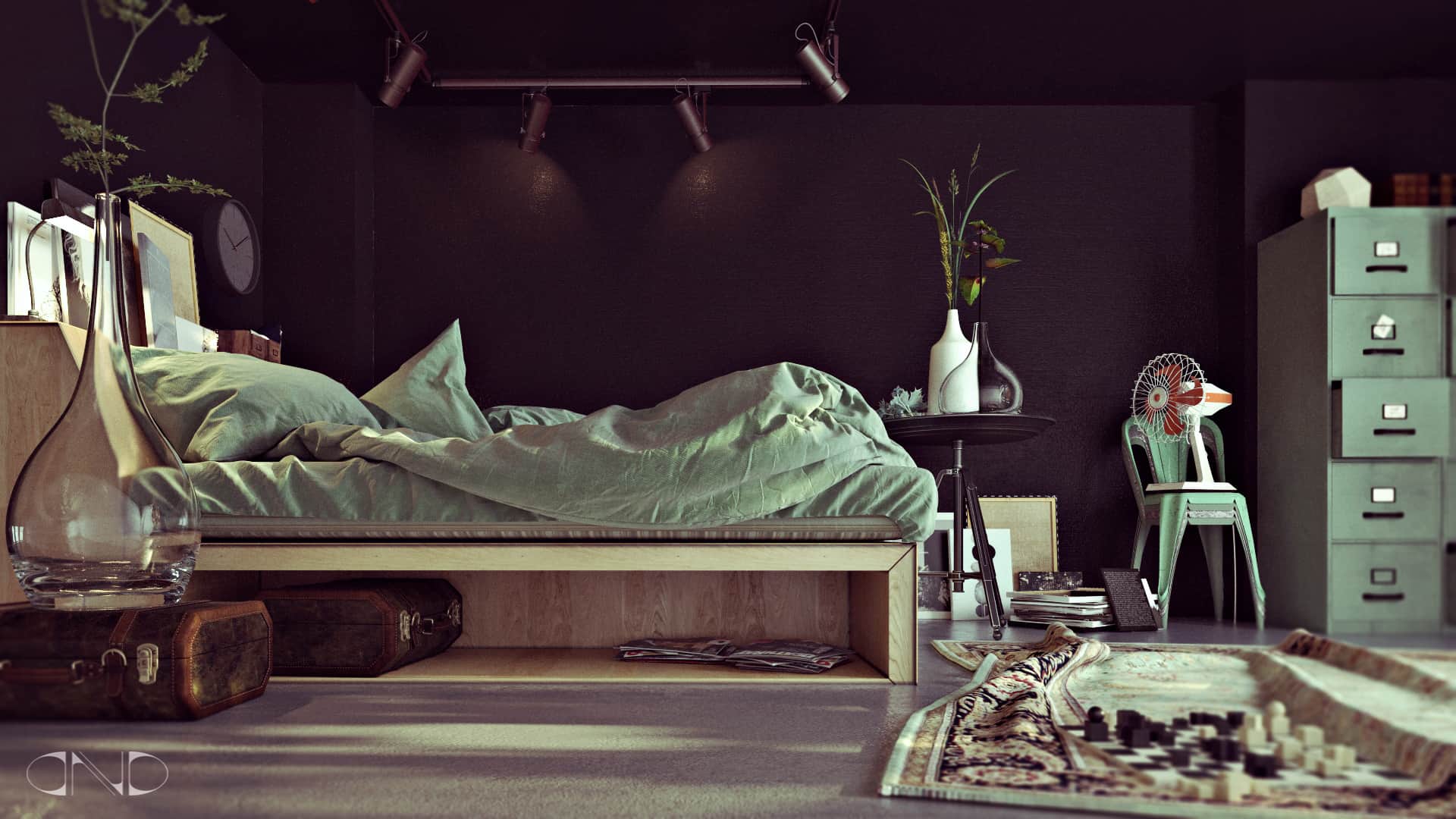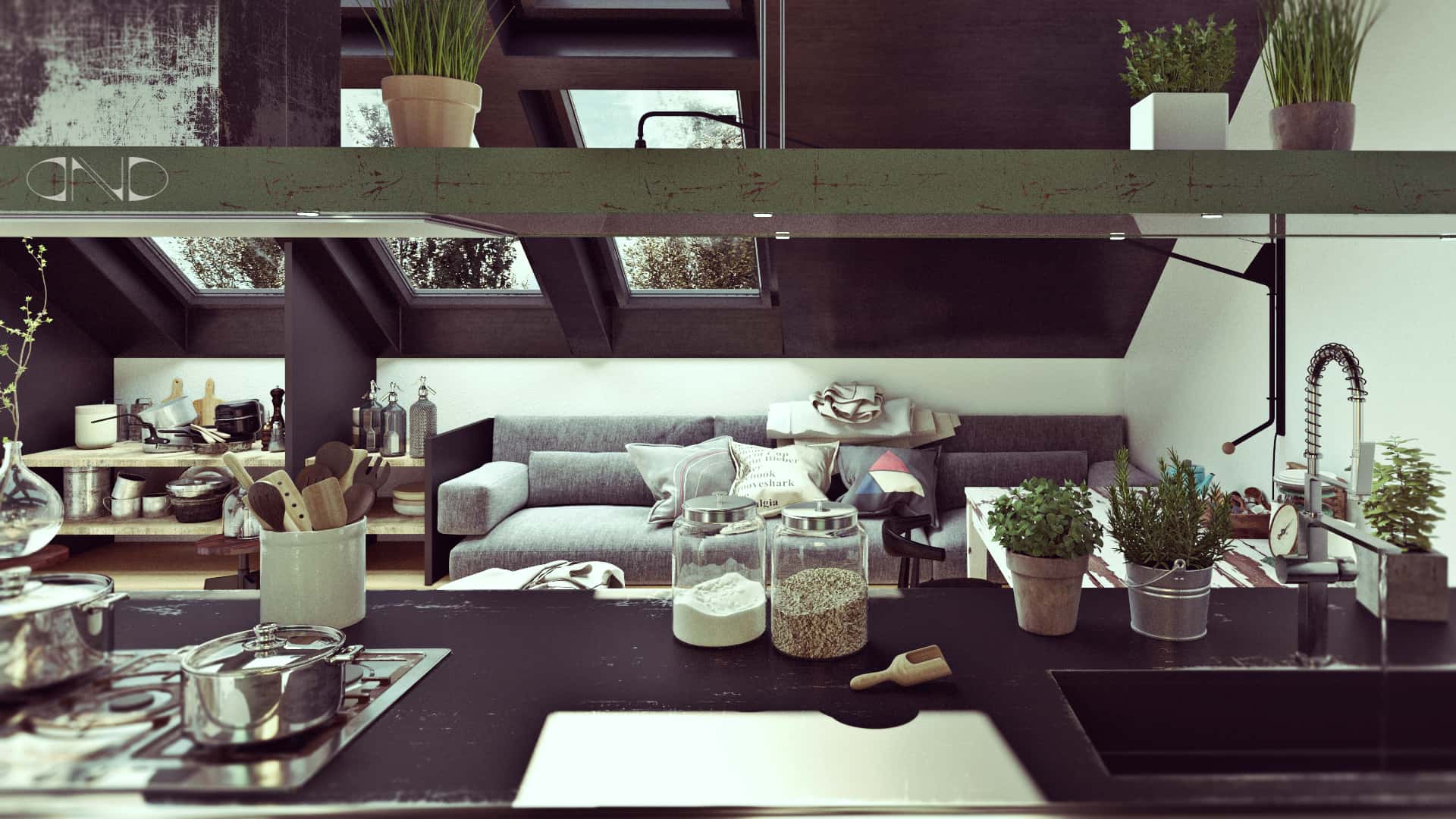 Well, I just tried to make it as simple as possible. There are no extraordinary, arty-crafty or expensive things in the interior, just simple forms, warm textures, casual furniture and stuff in cozy disorder.
-Denyak Anastasia
Thank God we live in the era of internet and have access to any information we need! ) Only a lazy one can`t find some works to be inspired with. I think copying works of Masters is a good way to learn, but my way is to replicate a real life as I see it every day, with its spontaneity, disarray and disengagement. This project isn't about design, style or anything, it's about simplicity, beauty in casual things and harmony in disorder 🙂
-Denyak Anastasia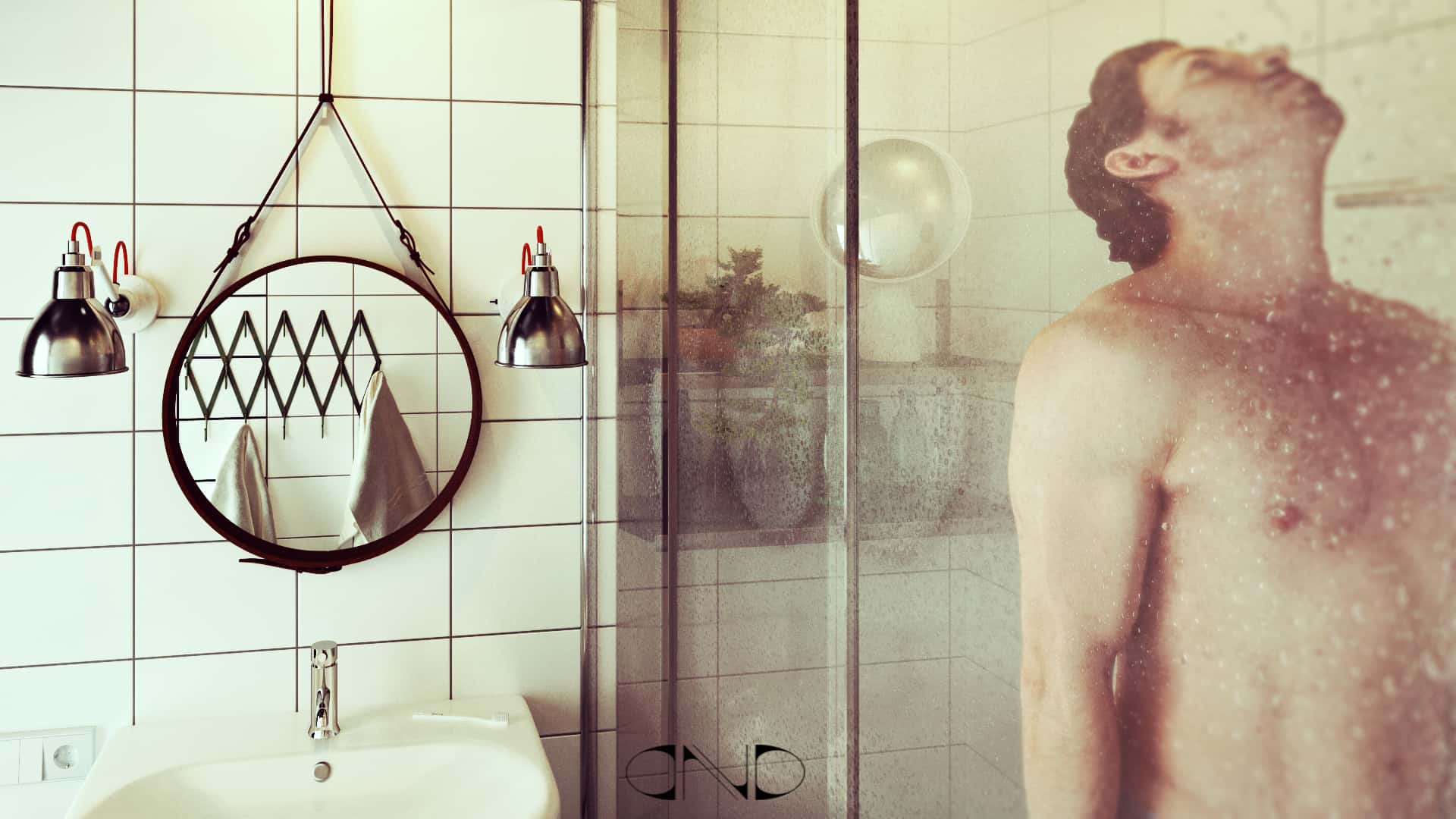 Be true to yourself and do not trail anyone, pave your own way! There are a lot of talented people and their works usually inspire us, but sometimes you feel that there`s no way to compete with them! So don`t! You don`t need anyone`s success. Follow your heart, dreams, your vision and you`ll be unique. There`s no need to be the first in the line if you are the only)
-Denyak Anastasia
About Denyak Anastasia
Denyak Anastasia graduated from the Technical University in Poltava (Architecture Faculty) few years ago. She's been working as a freelancer for a year and got a full-time job then. Her firm provides wide range of services – architecture, interior and landscape design. She's involved in almost every part of creating a project and is thankful for such experience, but her true passion is 3d visualization, so that skills she tries to develop. See more of her works on Behance.