The Promenade residence
"The Promenade is an apartment for an adult wealthy couple located in Minsk, Belarus.
The year of implementation is 2022.
The project area is 64 sq.m.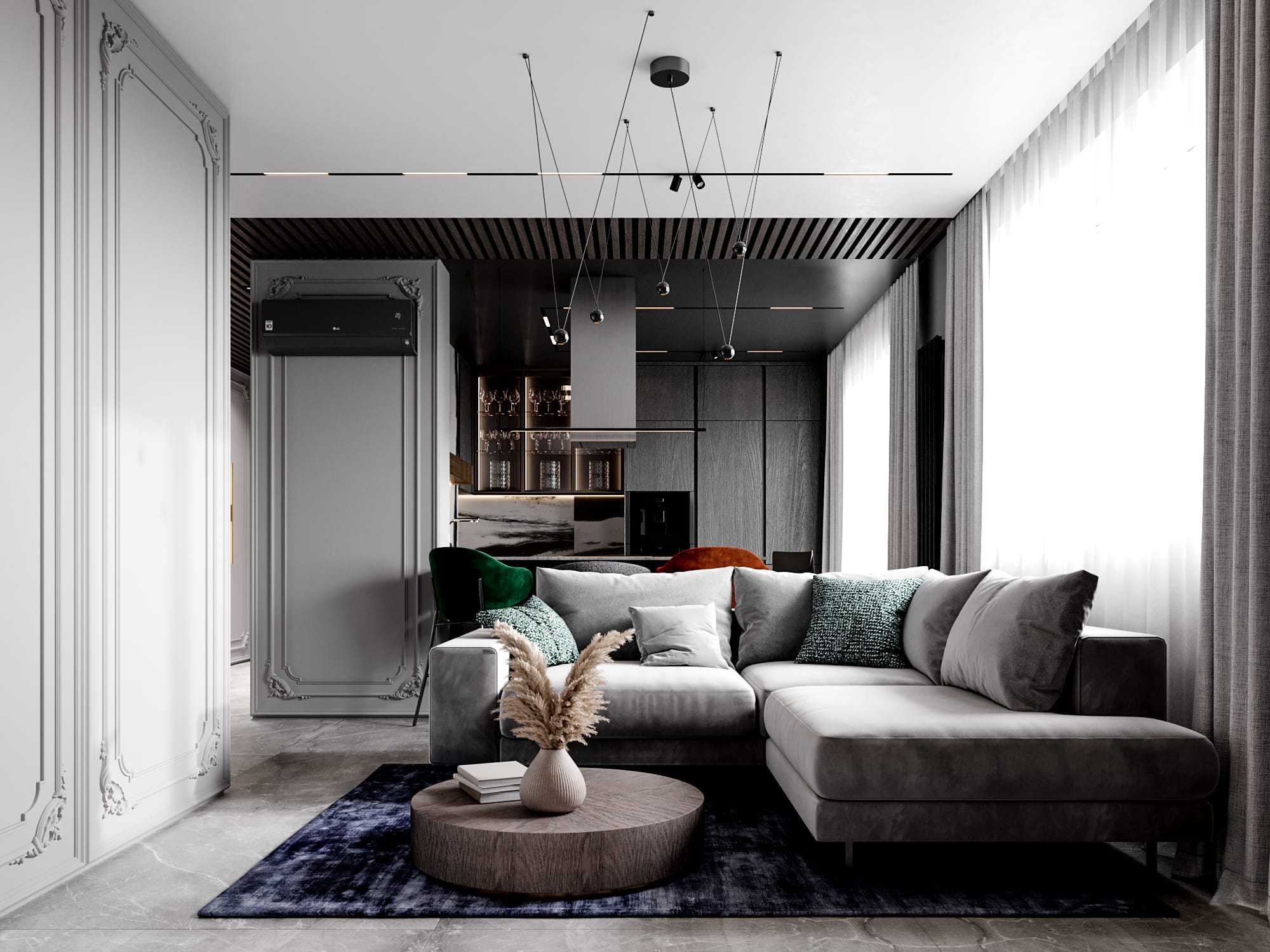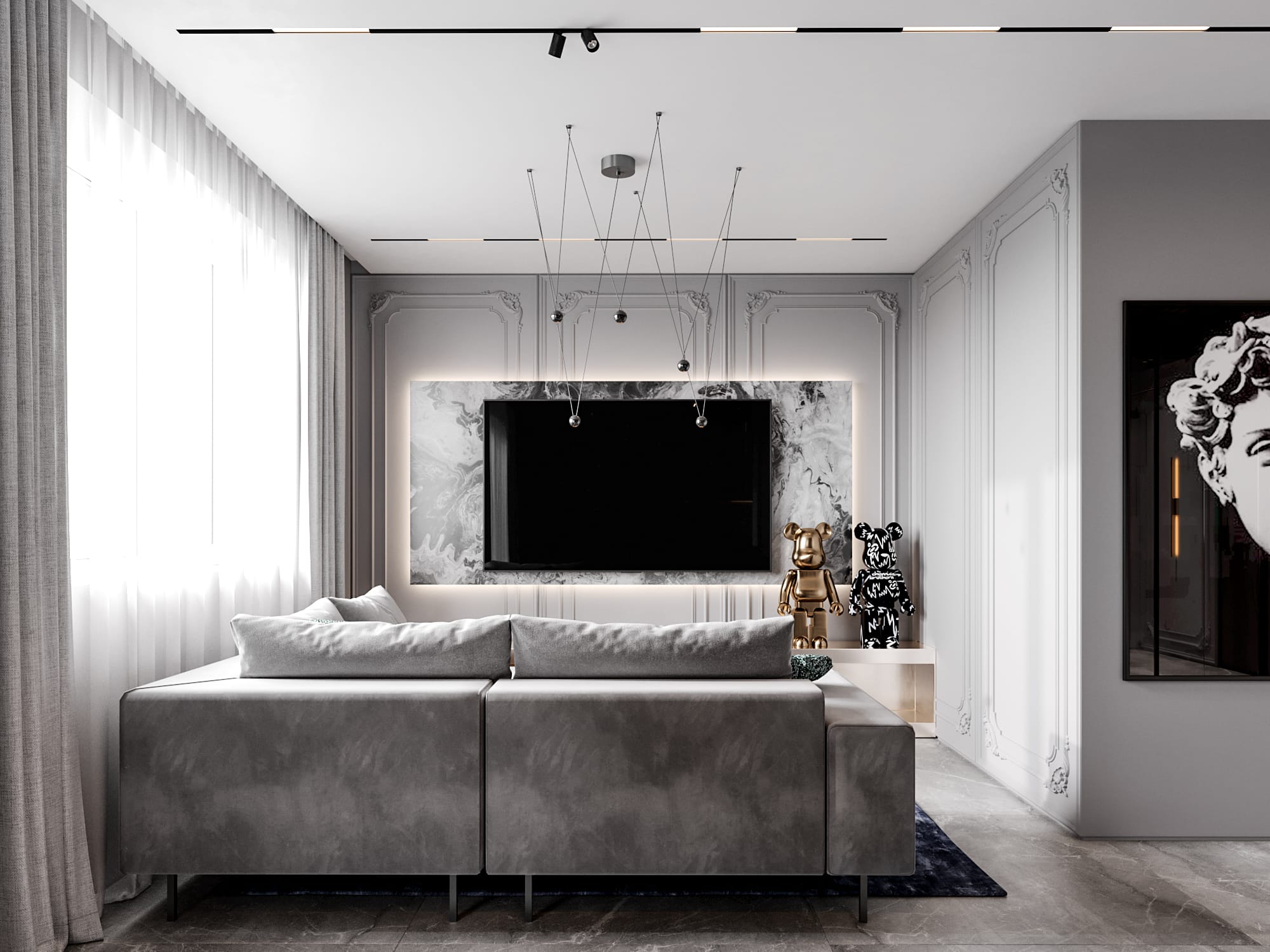 The idea of such an interior design came to me based on the wishes of customers. They wanted to combine a calm classic and a brutal loft, and I helped them combine two completely different styles.
The customers are very modern and bright personalities, they wanted something non-standard.
The result is a modern, bright and not overloaded interior, with interesting and stylish solutions.
Cool shades and brass accents are the basis of the interior. Bright accents look very impressive against the background of light cold walls.
A unique solution in this apartment is the ceiling. Wooden slats move from the hallway to the corridor, thereby visually dividing the space into two parts. In one part of the apartment there is a dark kitchen with a spectacular graphite ceiling in the loft style, and in the other part of the apartment there is a clean, bright and light relaxation area with classic elements on the wall.
In the TV area there is a chic porcelain stoneware, with a backlight at the back, and a bio-fireplace under it.
Throughout the apartment there is stucco on the wall, painted in the color of the wall, brass elements, and bright spots.
The project began to be thought out with a planning solution. When creating the project, the wishes of customers and their personal preferences were taken into account.
Next, an image of the room was created - a collage in Adobe Photoshop.
Before implementing the project, I created a visualization in 3D's Max.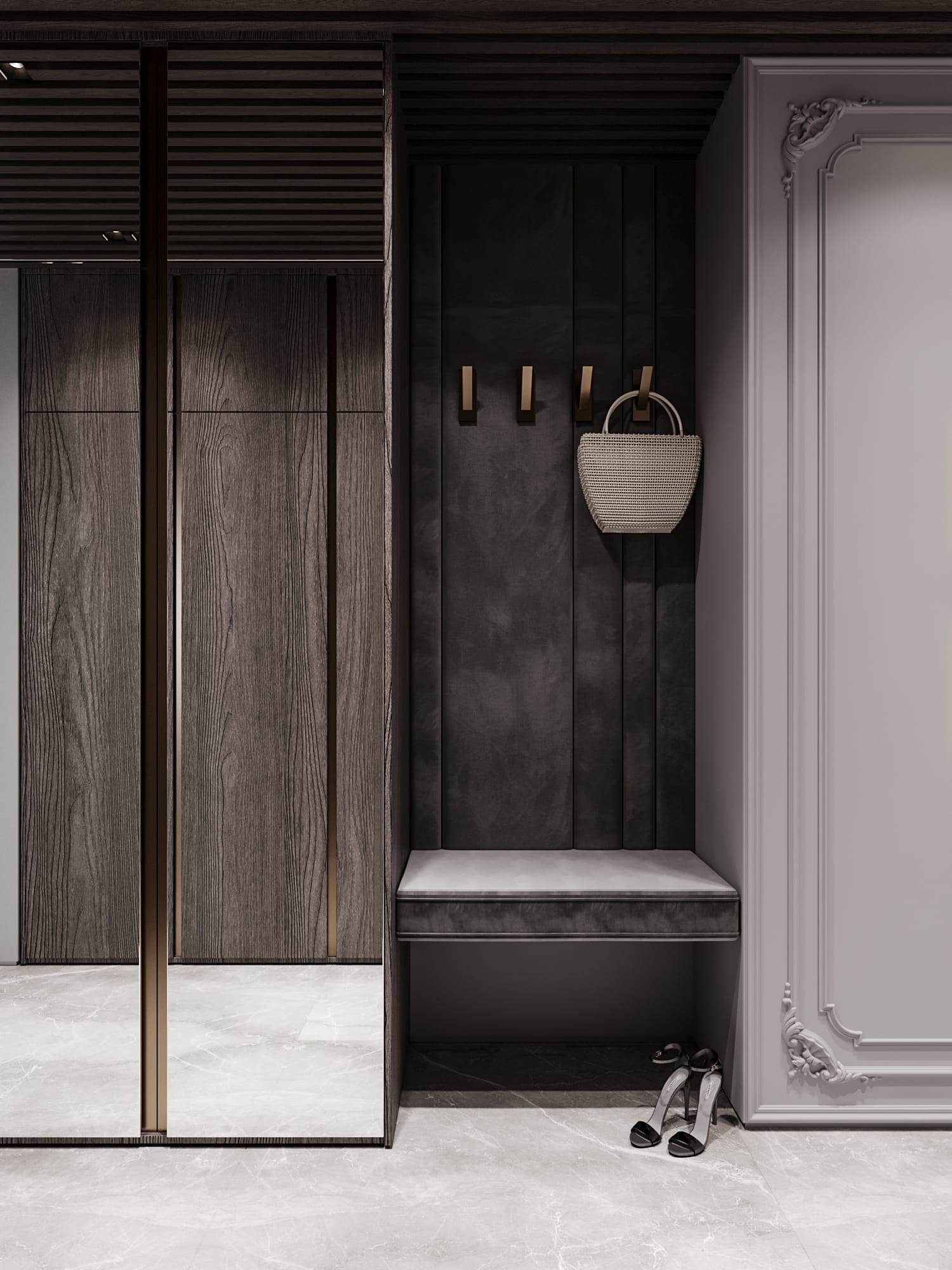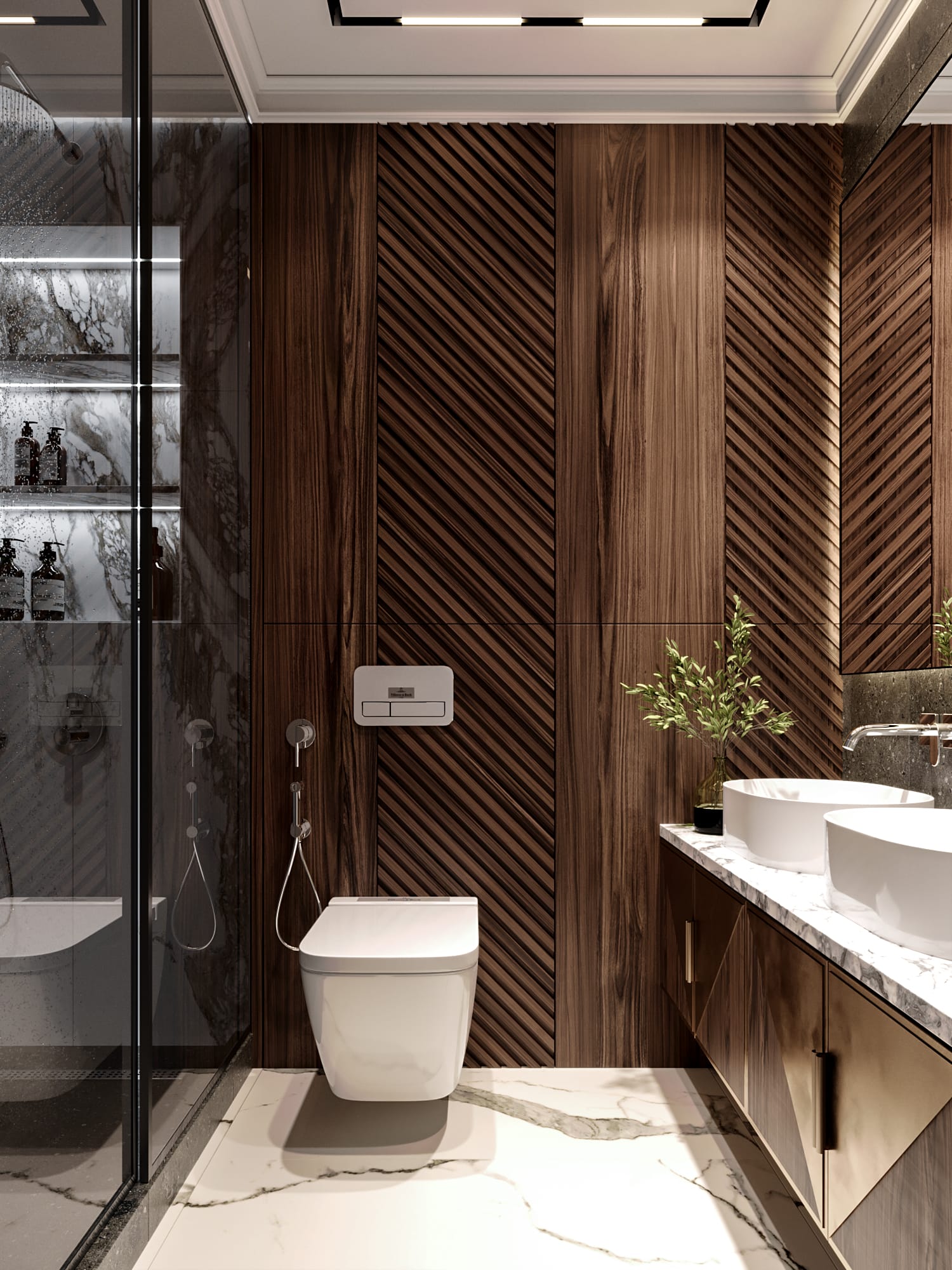 The project caused delight among customers and people who saw it.
Project designer Natalia Frolova.
You can contact me here:
Portfolio: https://www.behance.net/froolushka
Mail: [email protected]