The Sanctuary. Palo Alto. California. Feldman Architecture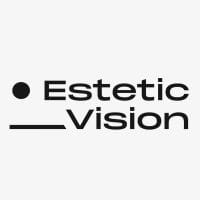 Text description provided by the architects. The clients of The Sanctuary, recent empty-nesters planning ahead to retirement, hoped to downsize and simplify in the design of their new Palo Alto home. When the clients purchased the property, an old wooden fence across the front yard and the original house closed off the site from the street. Behind this rough and aged presentation, however, was an urban refuge of lush vegetation throughout the deep lot. This sense of discovery served as the original inspiration for the design of the house and directed both architect and client to its culmination.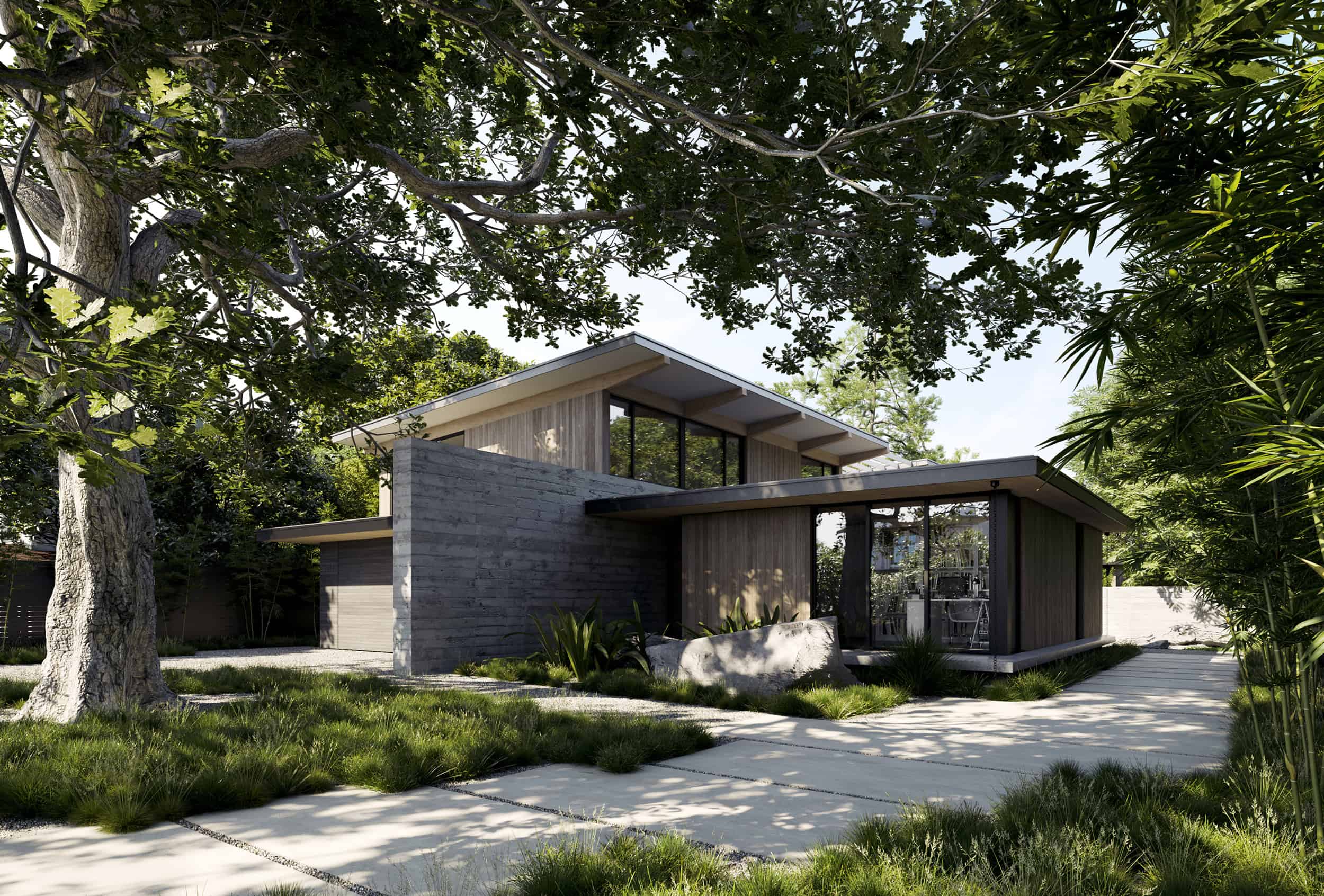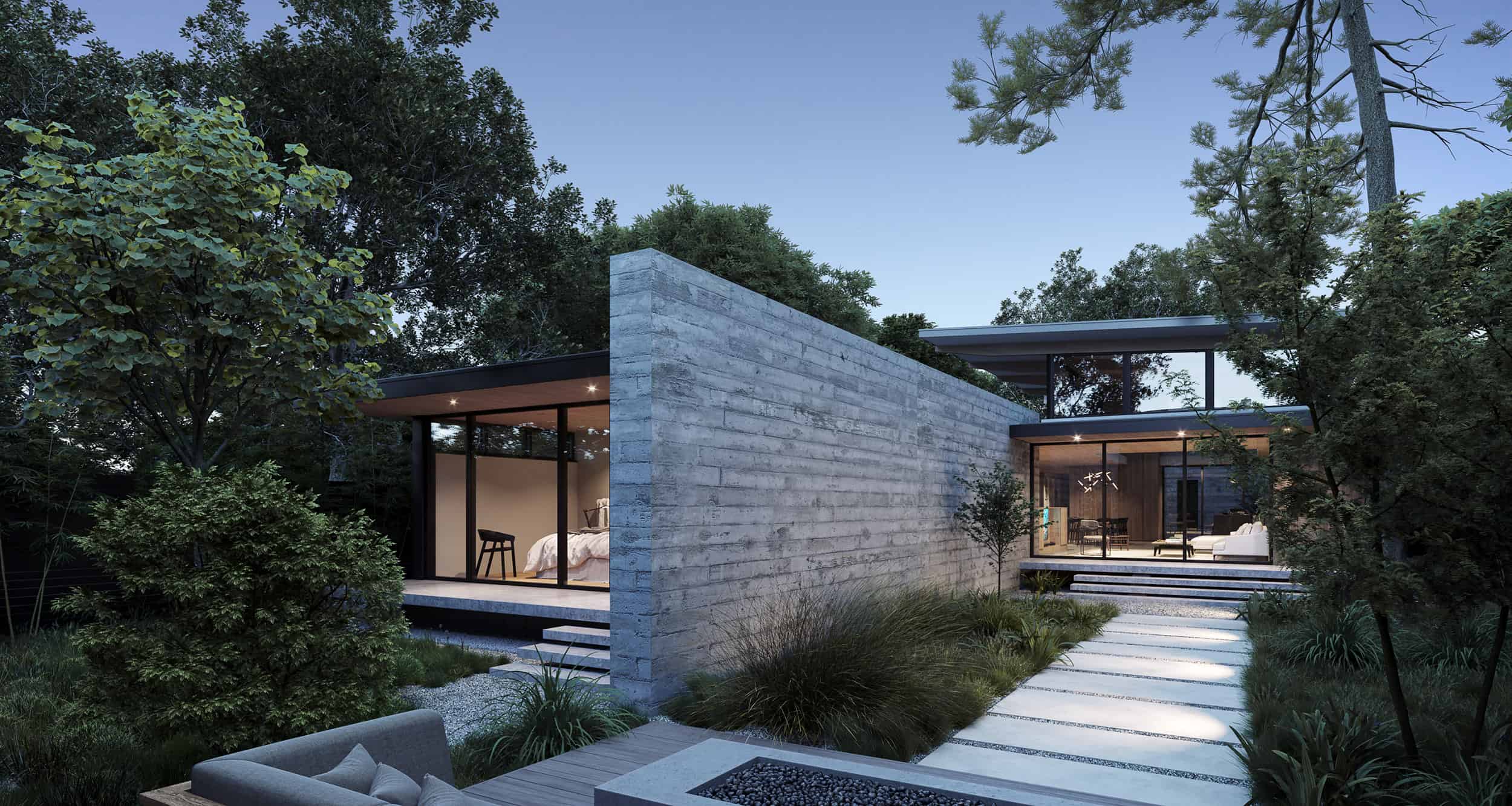 I saw this project on Archdaily and I really liked it. I really like the projects of the architectural bureau: Feldman Architecture.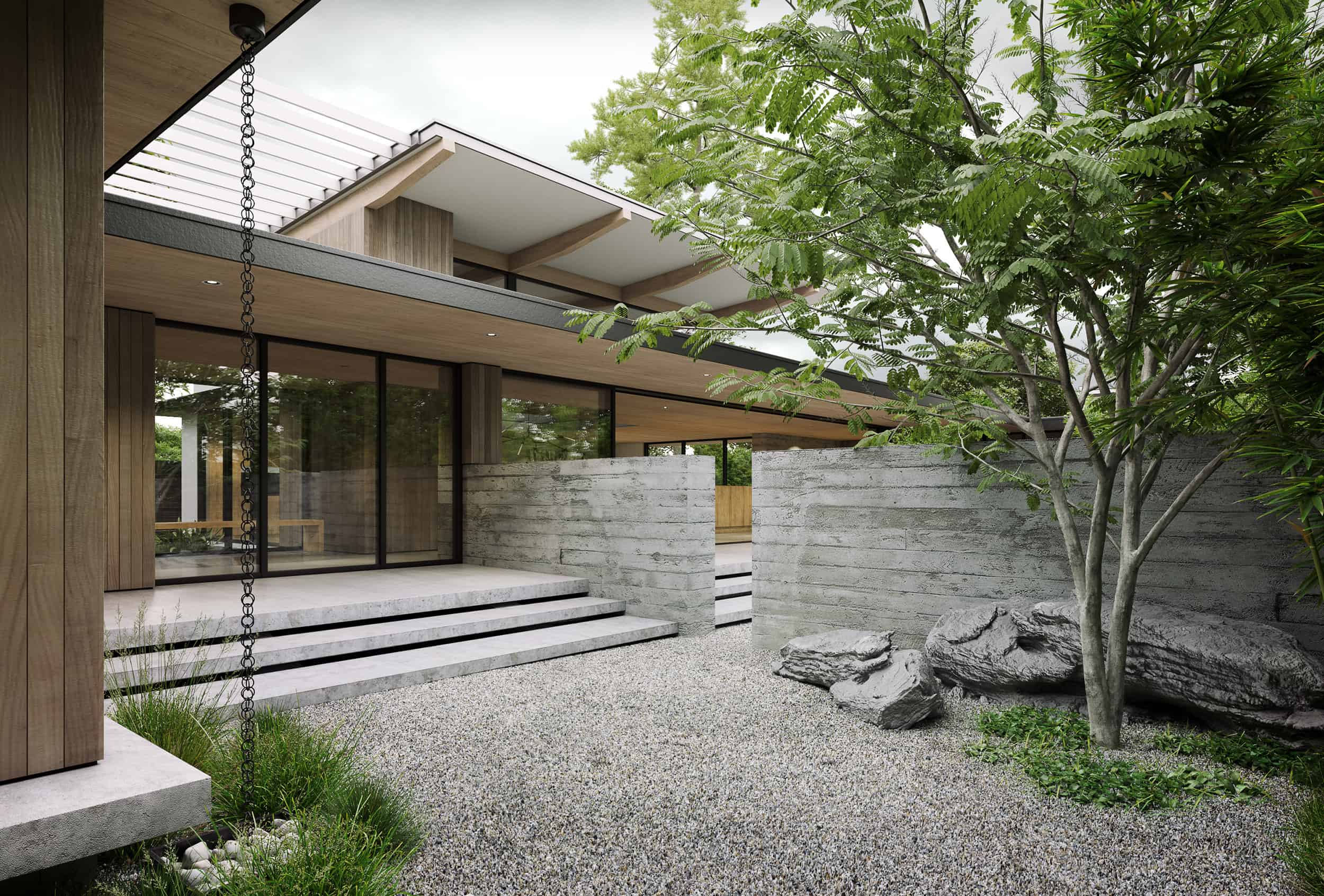 In my work I used 3ds MAX 2020 to create a building model and use Photoshop for post-processing my images.
For the render I used the Corona Render 6.2. Because it's my favorite render engine.
For landscaping the scene, I used Corona Scatter. For lighting in the scene, an HDRI map was used.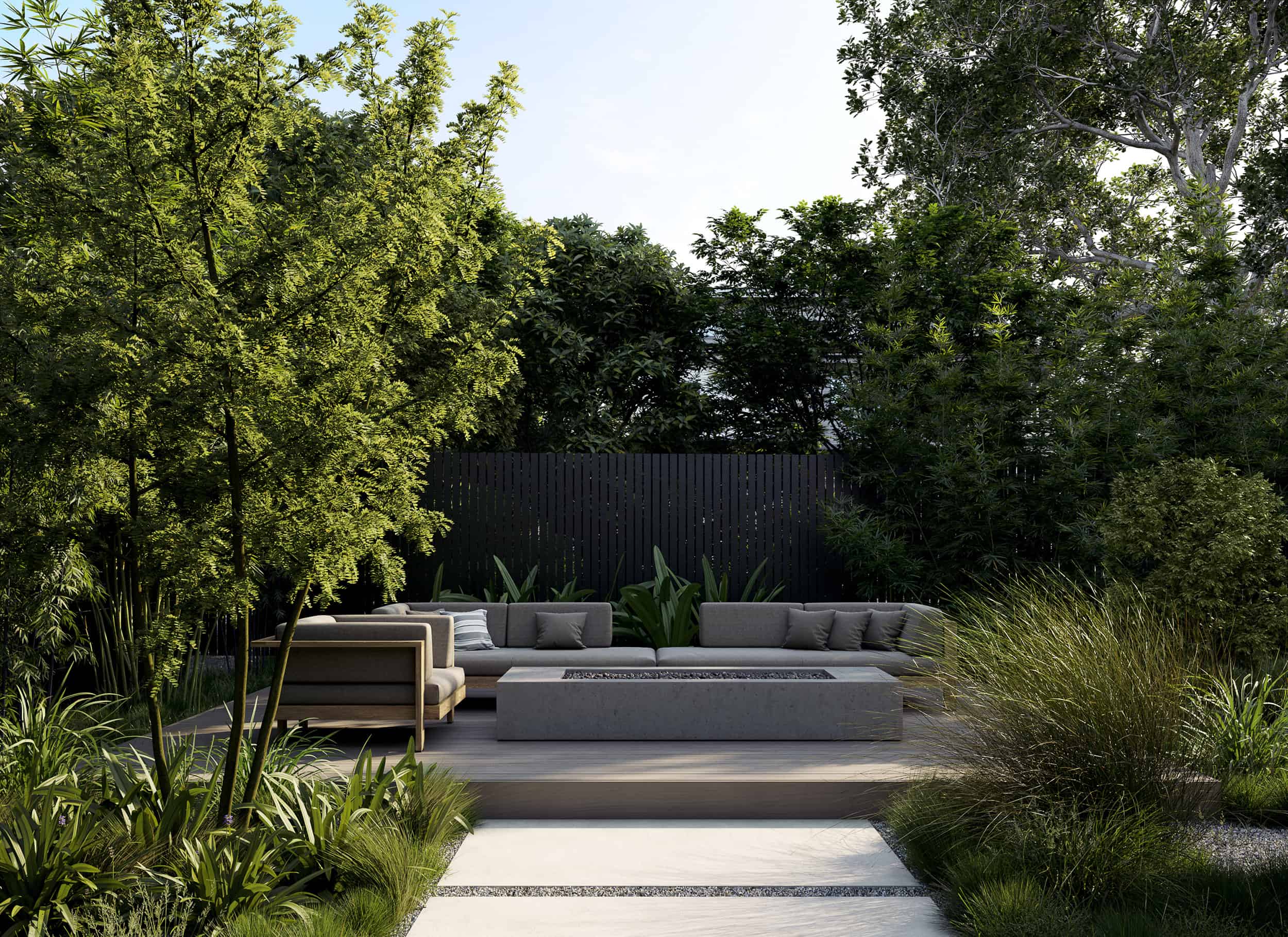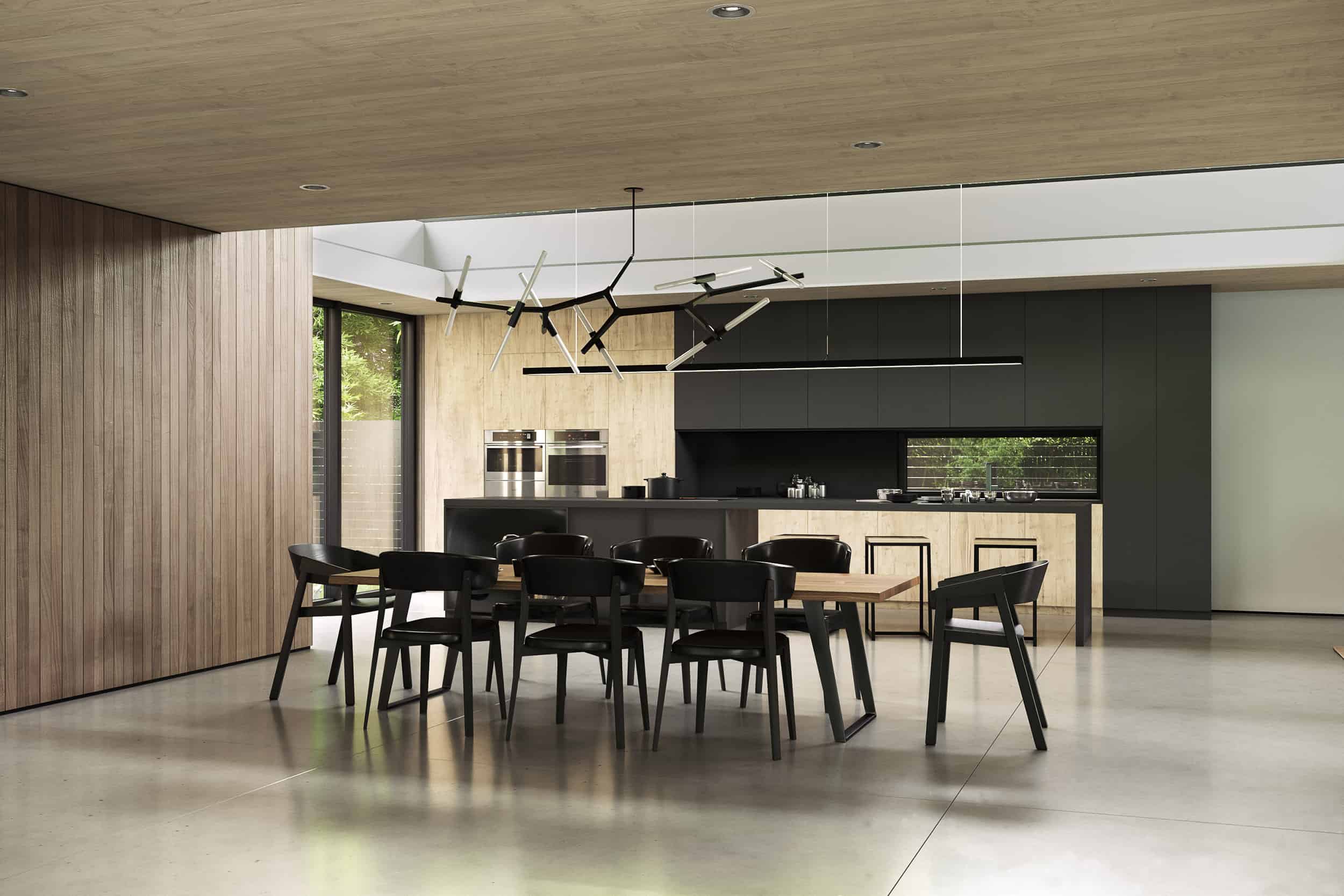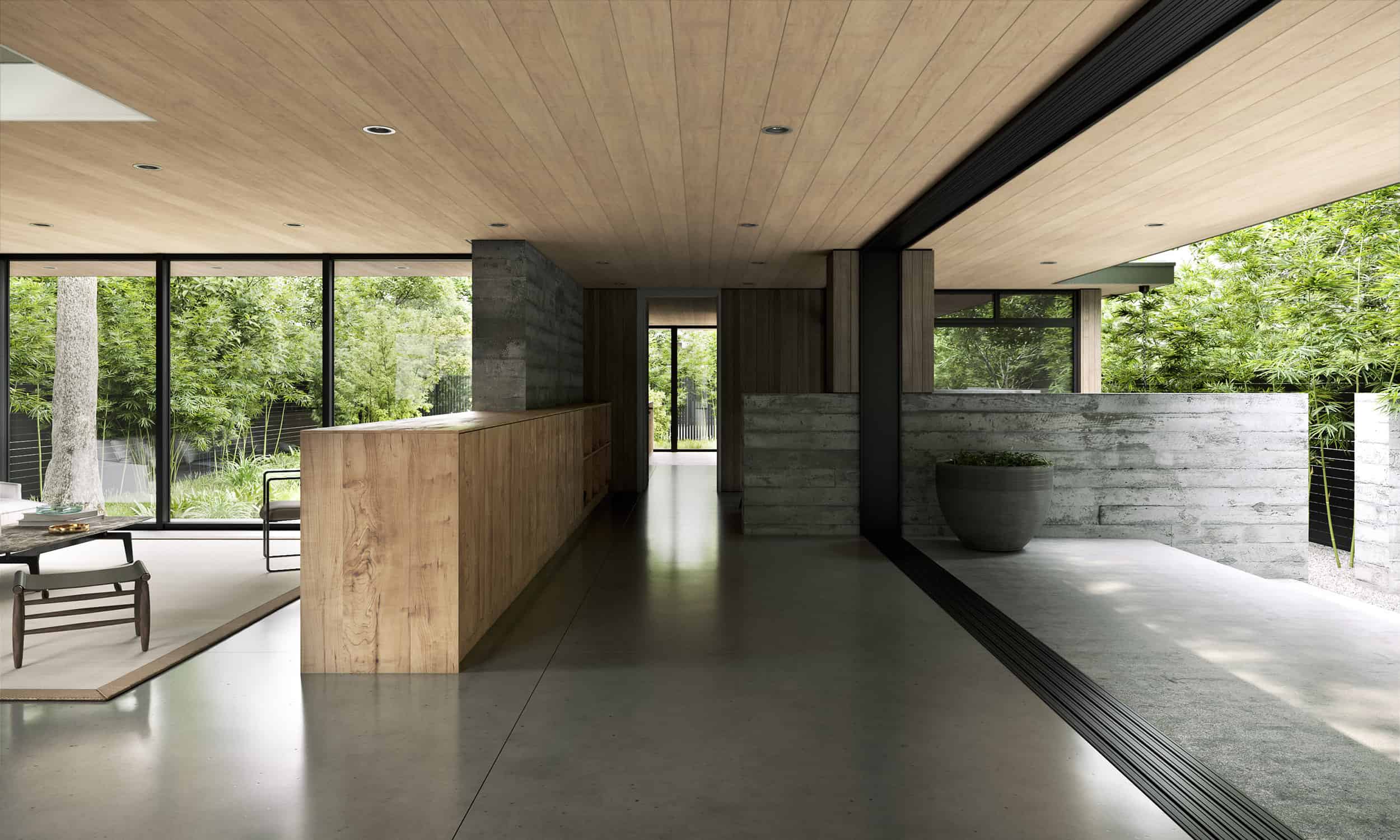 The Sanctuary is sited quietly behind the large heritage oak tree with its canopy stretching across the generously sized front yard. After passing under its branches, guests are lead through a series of courtyards and view gardens that weave through the undulating footprint of the building. Each interior space is paired with its own landscape moment, allowing the architecture and landscape to flow into each other.
More pictures here:
https://www.behance.net/gallery/118896083/The-Sanctuary-Palo-Alto-California-Feldman-Architect
We always ready for new projects.
Please contact us:
[email protected]
esteticvision.com