The Selby General Store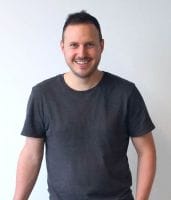 The Selby General Store in Melbourne's Dandenong Ranges was built in 1926, and for nearly a century it has been the place to find day-to-day provisions in the Hills.
The latest incarnation sees a family team re-think what a modern general store can be. Gone are the six packs of VB and Golden Gaytimes. Here you'll find healthy snacks to fuel local freelancers while working at the bench, Industry Beans coffee to power cyclists and hikers who flood the Ranges on the weekend, bulk foods, groceries and space to nourish your mind – yoga and meditation classes run out back.
I worked with the team behind the project to simplify what could have been a complicated offer, and appeal to not just the locals but the tourists and day trippers who love Selby and the surrounds just as much.
The deliverables ranged from the obvious, like a visual identity and website, through to uniforms for the staff, branded coffee cups and food packaging, signage, menus, loyalty cards and more.
Inspired by the Hills it calls home, The Selby General Store is the place to eat, shop and pause under one roof – 45 minutes from Melbourne.
I created the brand concepts in Adobe Illustrator, piecing together ideas around typography and imagery. From a broad range of thinking, a narrowing down process leads to multiple concepts worthy of presentation to the client. Finished art was produced in Adobe InDesign. Illustrations were created by Karen Wallis / Taloula Press under my art direction.
Since the launch of the teaser website and posters at the store itself, interest in the Store is high, and anticipation for its opening is growing. The new brand has added to this excitement locally and in the wider Melbourne hospitality circles. Communication with the immediate locals has been key, to ensure a good fit into the community.