The Shepard's Haus Gemüt Brewery Brand Identity
The Shepard's Haus Gemüt Brewery is an intimate, authentic, and welcoming german-influenced brewery design concept and pitch. Our team target goals included ideating and establishing a distinct brand identity along with cohesive visual assets and a floor plan within a limited time frame. This conceptual project was completed by Jack Gu, Christopher Alexander, David Yu, and Marc X.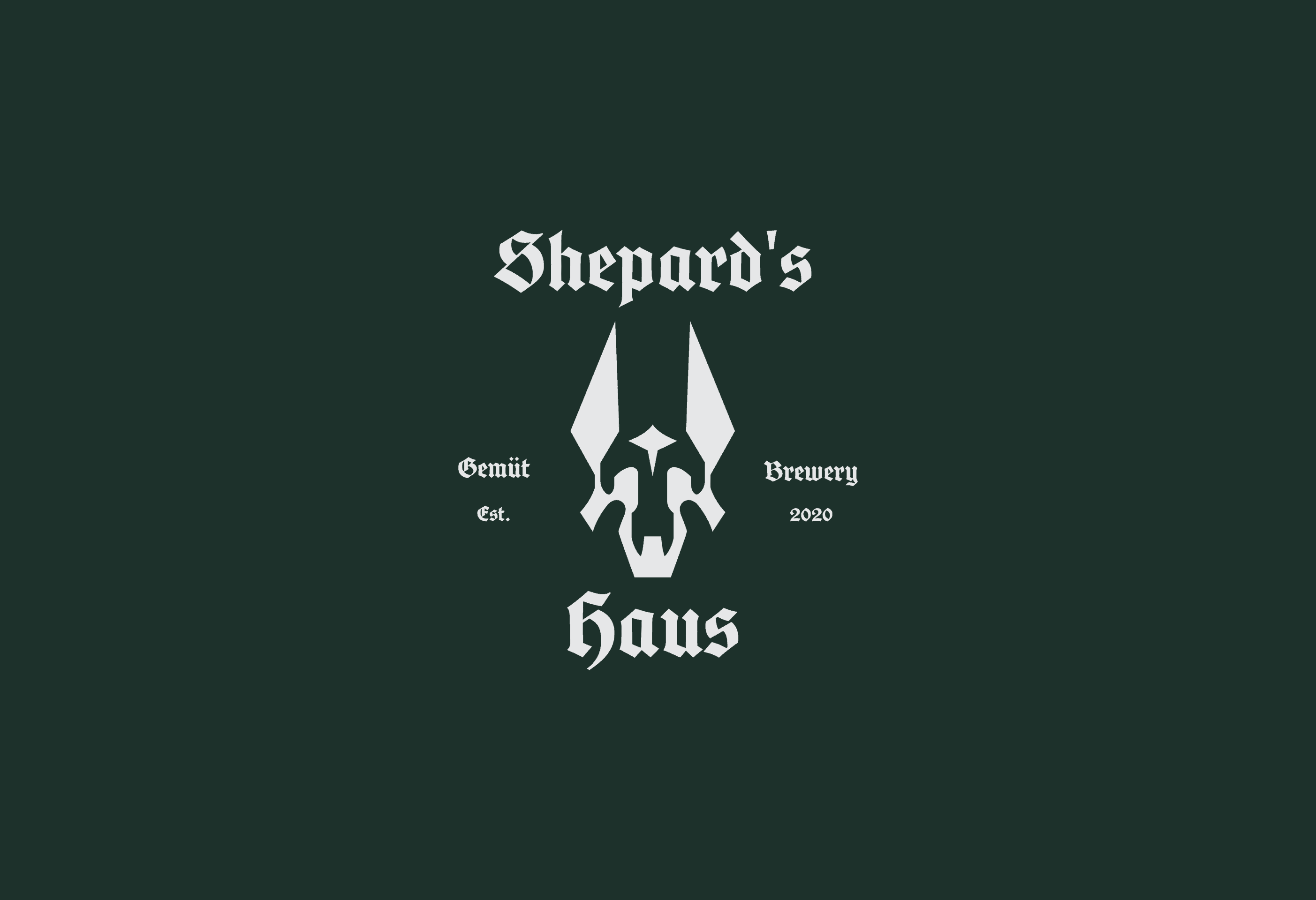 The framework of the project was courtesy of our collaborative design class (SODA) given to us at the Columbus College of Art & Design. Amongst several options, we chose to develop a German beer brewery. As we conversed over the idea, we came across the idea of the German Shepard as a symbol of protection and sheep guarding. This led us to think of biblical and religious references which we distilled to wanting to create an intimate, low-light setting for people to really interact and commune. We thought of a green color for mosaic cathedral windows that might set the mood for the brewery. A classic wooden basilica styled brewery with an outdoor dog-friendly patio allowed us to play with the intimate aspect being family welcoming and playing off of the intimately sacred, homey, protected feeling.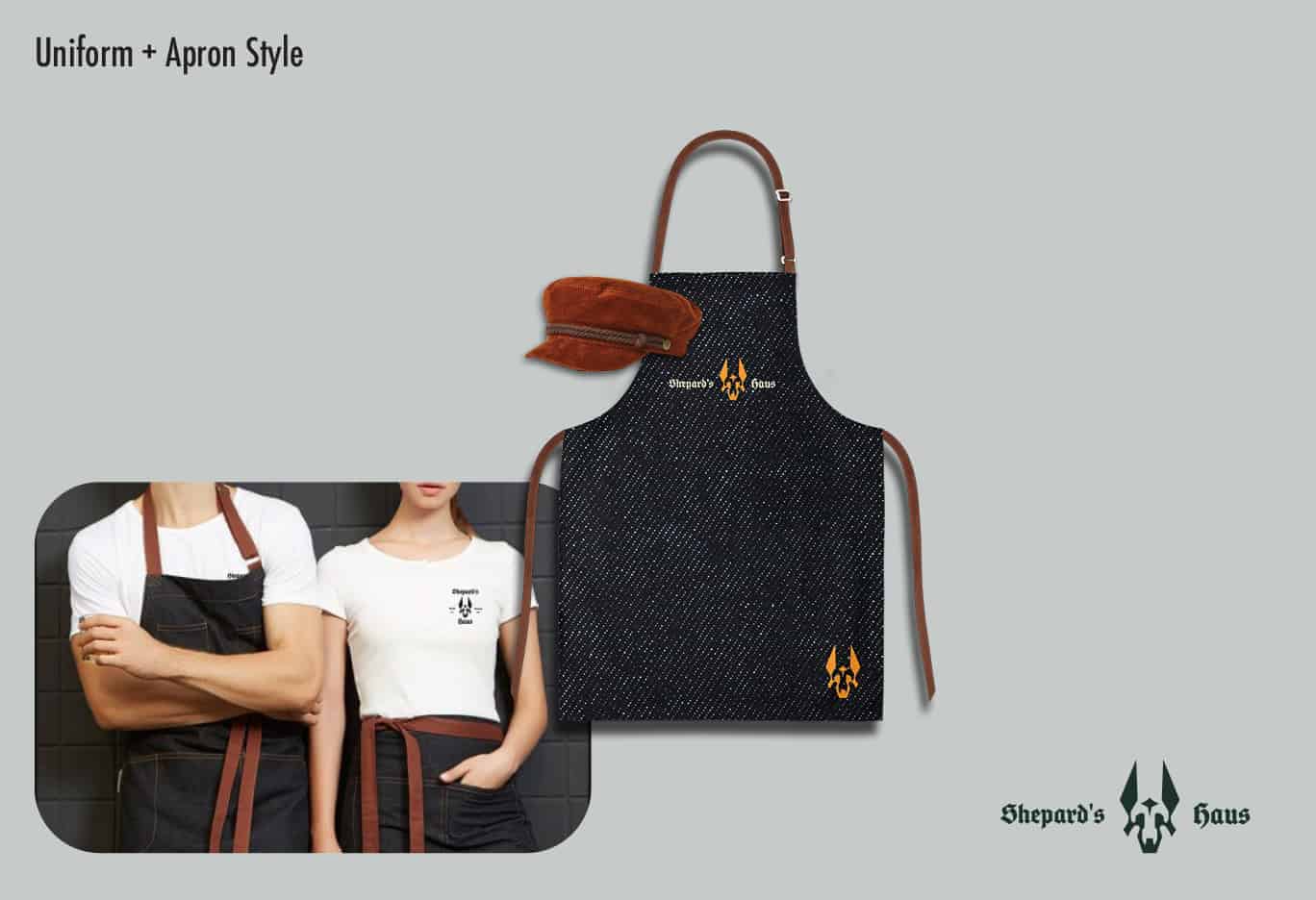 We first began pulling visual references onto a group Pinterest page. Then, one of our industrial designers began drawing the geometric sketch of the German Shepard icon which we all instantly loved. Our two industrial designers began planning the production for the tap handle and laser cutting while the icon and logo identity was created based off the drawing. Exploring typefaces, lock-ups, and a color palette was the first step to refining the brand and its essence. We also began exploring option for the employee uniforms. Tapping into the essence, feeling, and expression of the brand was very important in our process.
Our industrial designer hand-crafted the tap handle from cedar wood including staining and glossing the handle. Once he cut the wood to its tapered shape, we then went to the laser-cutter to cut-out the logo from the wood. Once the handle was complete, it worked as a great reference to the natural, wooden, hand-crafted, toned-down feeling that we wanted to portray through the brand.
People instantly reacted very positively to the logo and color. We received a lot of positive feedback and critique on our execution of honing in on specific brand elements that made the overall vision come to life. Having a tangible tap-handle was an element that people enjoyed, being able to essentially "hold the brand" for themselves.