The Young Conquerors - Visual Identity
The Trainee Club wanted to rebrand, and maybe, rename for a new stage in their business journey. They were a 1 year-old startup based in HCM City, Vietnam. They are responsible for helping graduating students accomplish essential skills to apply for a management trainee position in multinational corporations and top class companies in Vietnam. I was asked to create a new identity, which is well-told the brand's core values and vision; including a visual toolkit to communicate with their audience on social media consistently and professionally.
The team's vision is to become a top-of-mind brand in their target audience within the marketplace. Students who want to become a management trainee in top companies will think of them. Big companies who want to find talents for recruitment will think of them. They want to build an image of a youthful, helpful and leading brand through their core values: YOUNG / CONNECT / PIONEER.
- Concept: In the result of researching, I ended up using a metaphor to tell the story of the brand: Imagining the talented students are raising their flag on the way of accomplishing their goals - trainee position in top class companies; Imagining the client's team is raising their flag on the way to become a top-of-mind brand in the marketplace. Those led me to think of a group of youthful conquerors raising their flag for a passionate adventure.
- Naming & Brandmark: The new chosen name, The Young Conquerors, is simple and well-reflected our concept. Meanwhile, the symbol of a slanted flag evokes the feeling of moving on, and also, represents a young and pioneer spirit. The flag was colored to create the effect of 2 pieces blending together, which represents the team's help to connect talented students and big companies.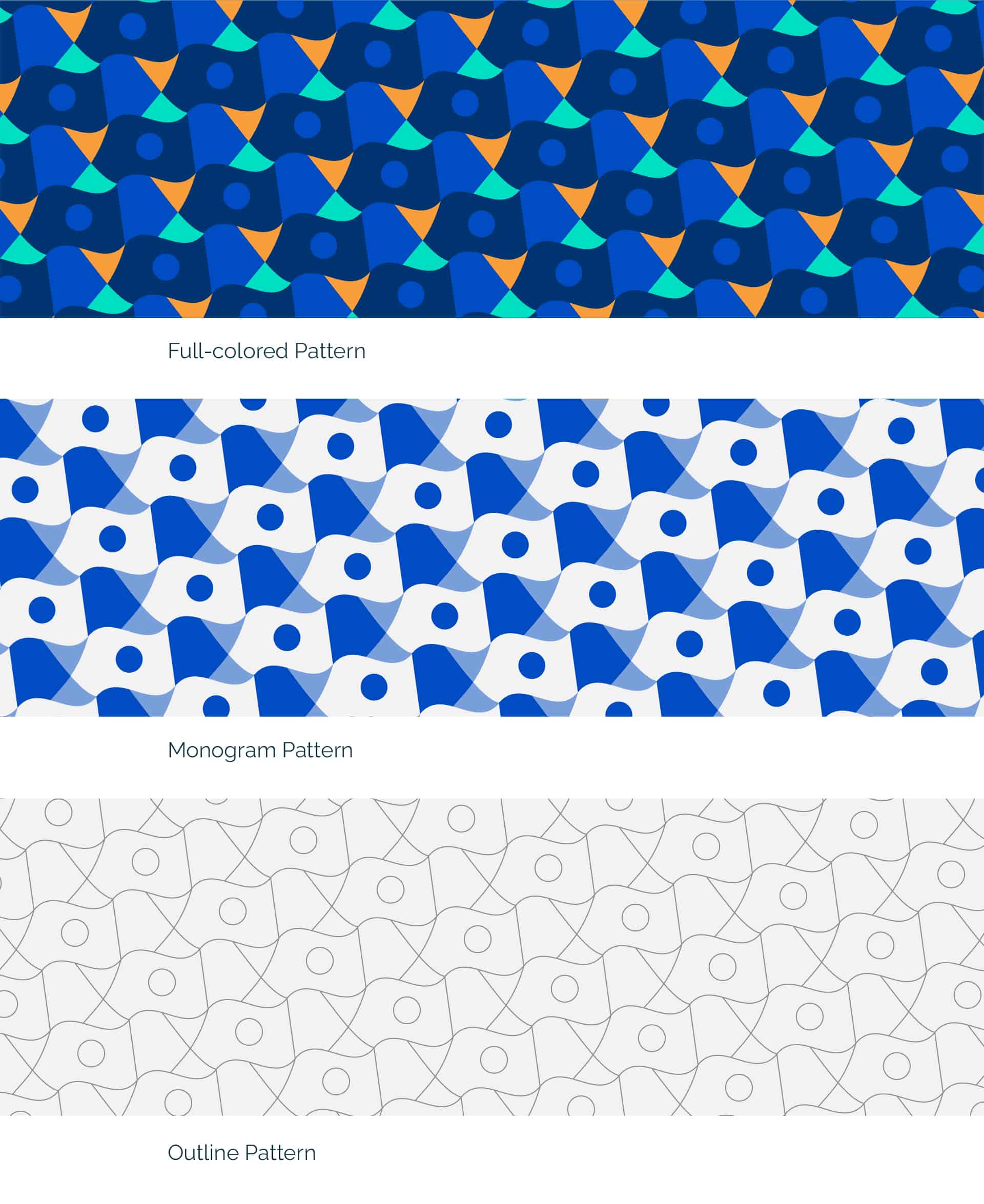 I begin to collect information from the client's team and then working on research to come up with some idea of concept. Then I consulted them the concept told in the previous question and clarify the client's team on what they concern. Next, I worked with them to find some graphic idea, style that may fit and then started drafting and finalizing the logo and visual concept on Adobe Illustrator. I also did some mockup on Adobe Photoshop for them to imagine how it is gonna be.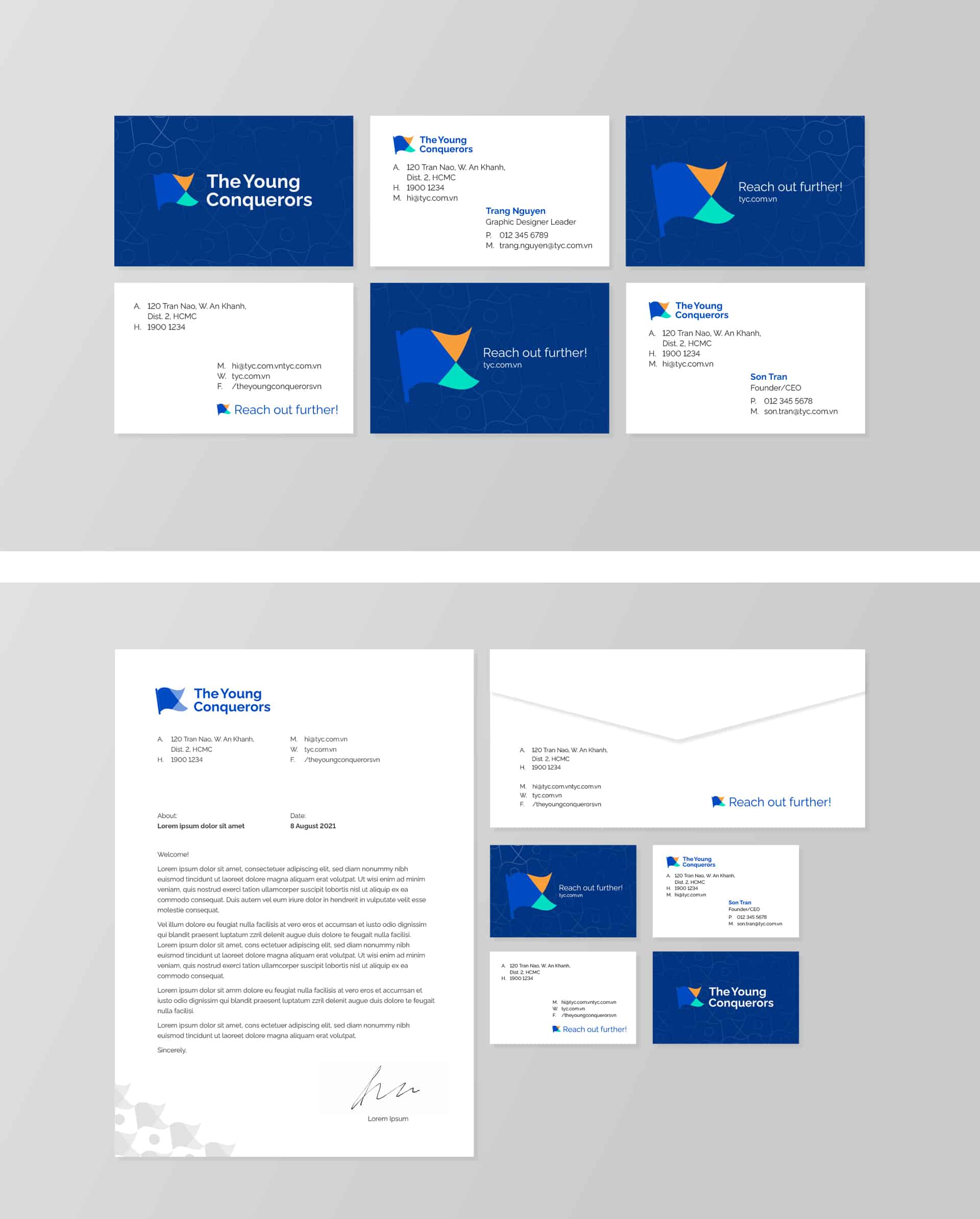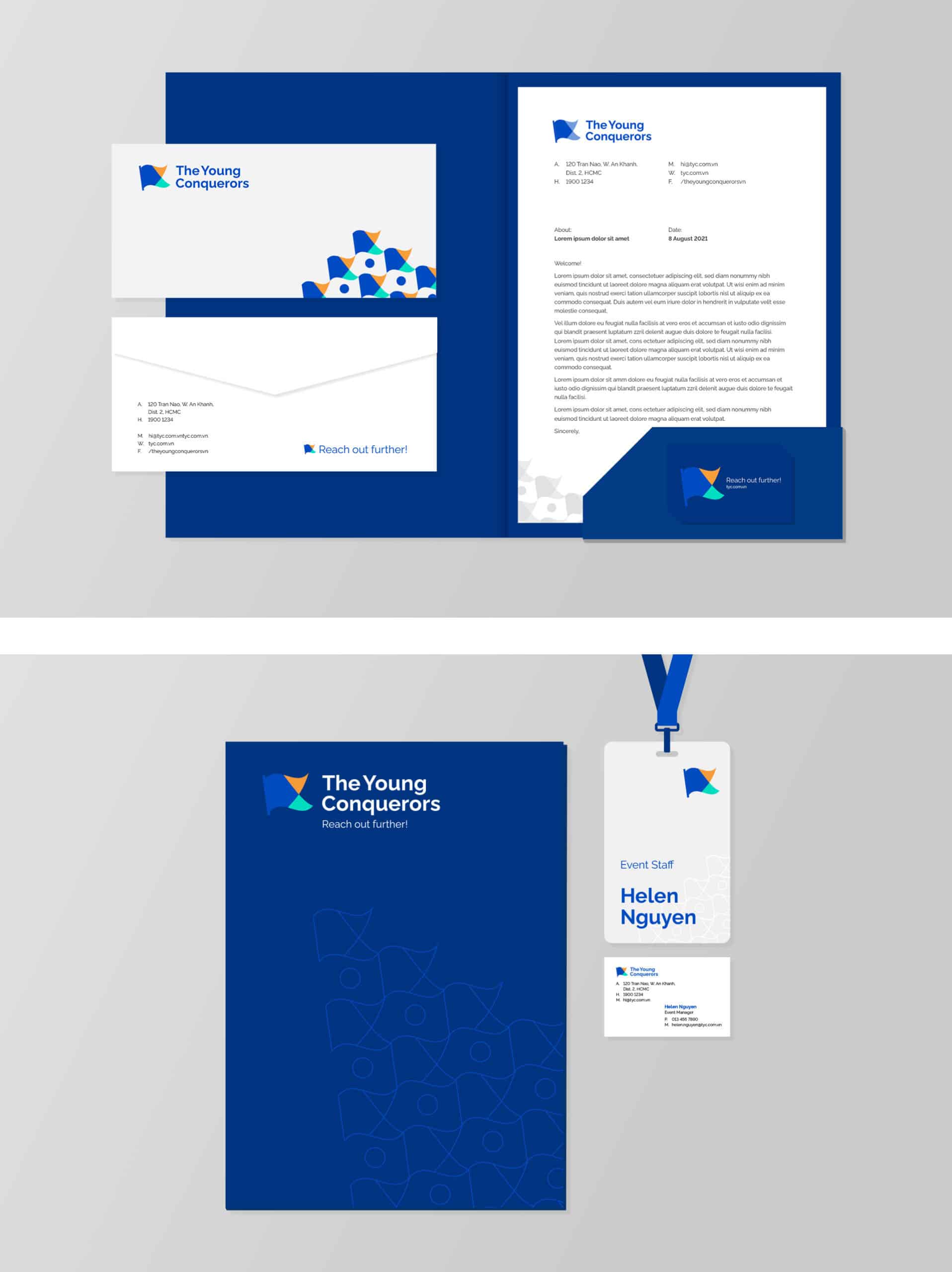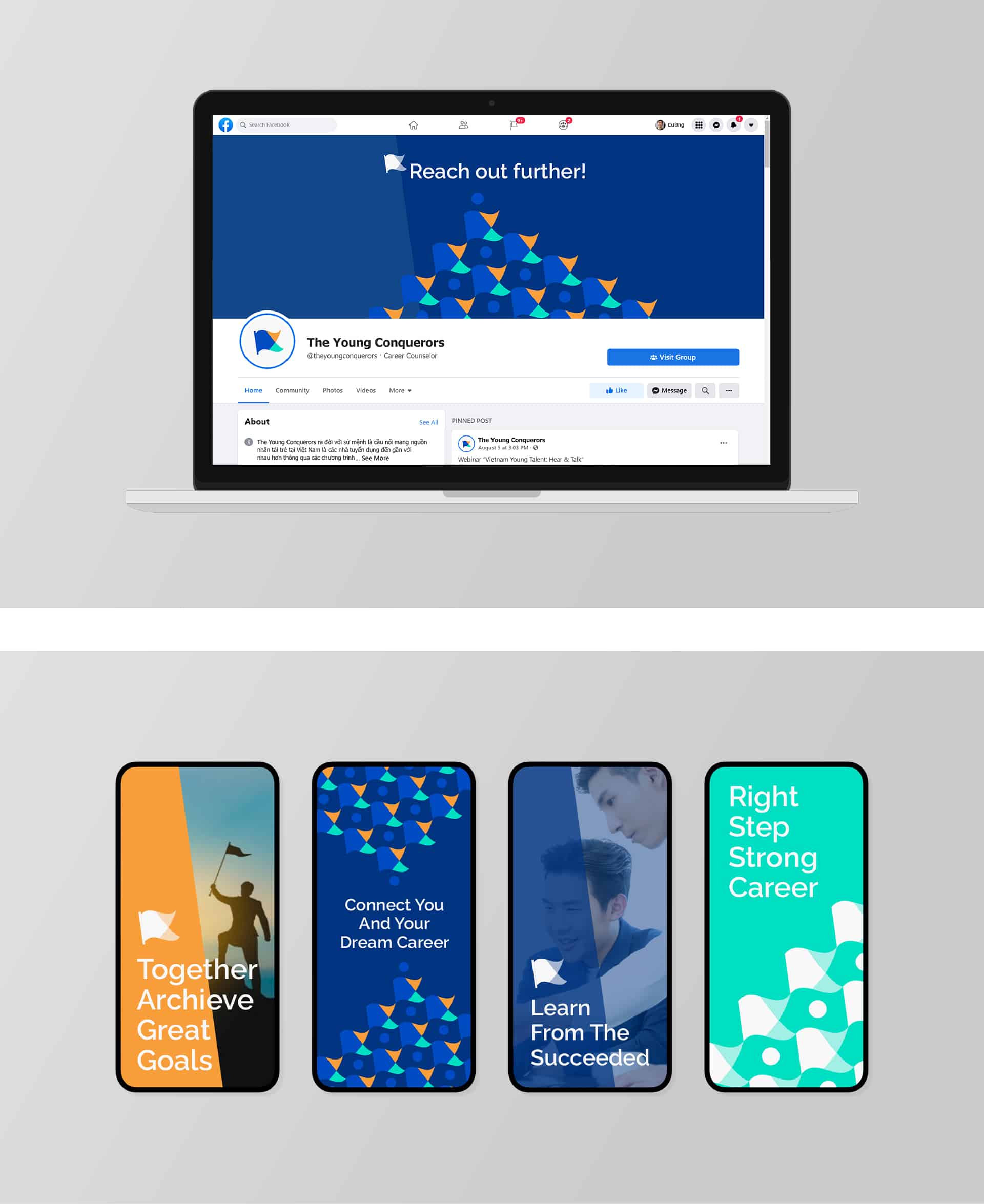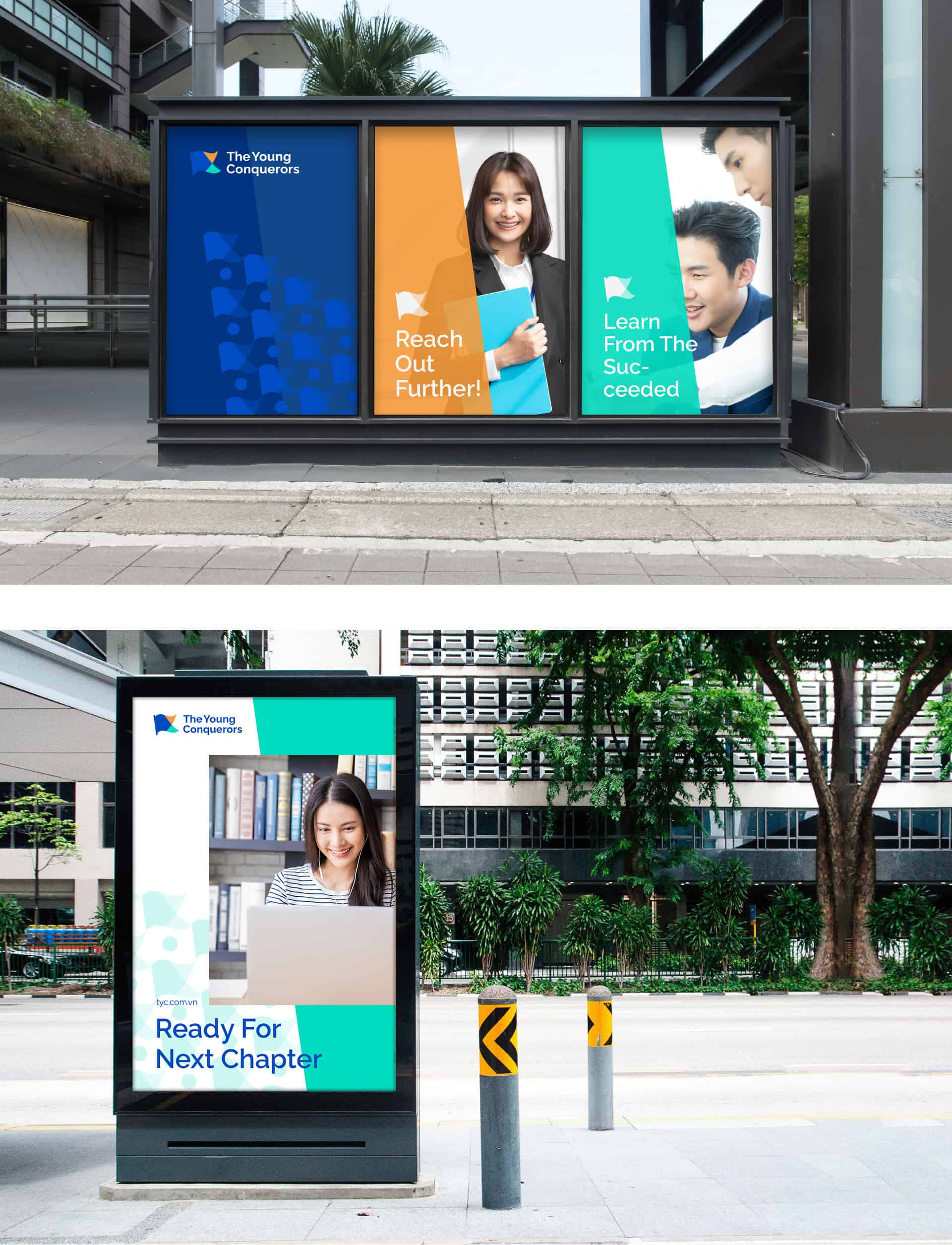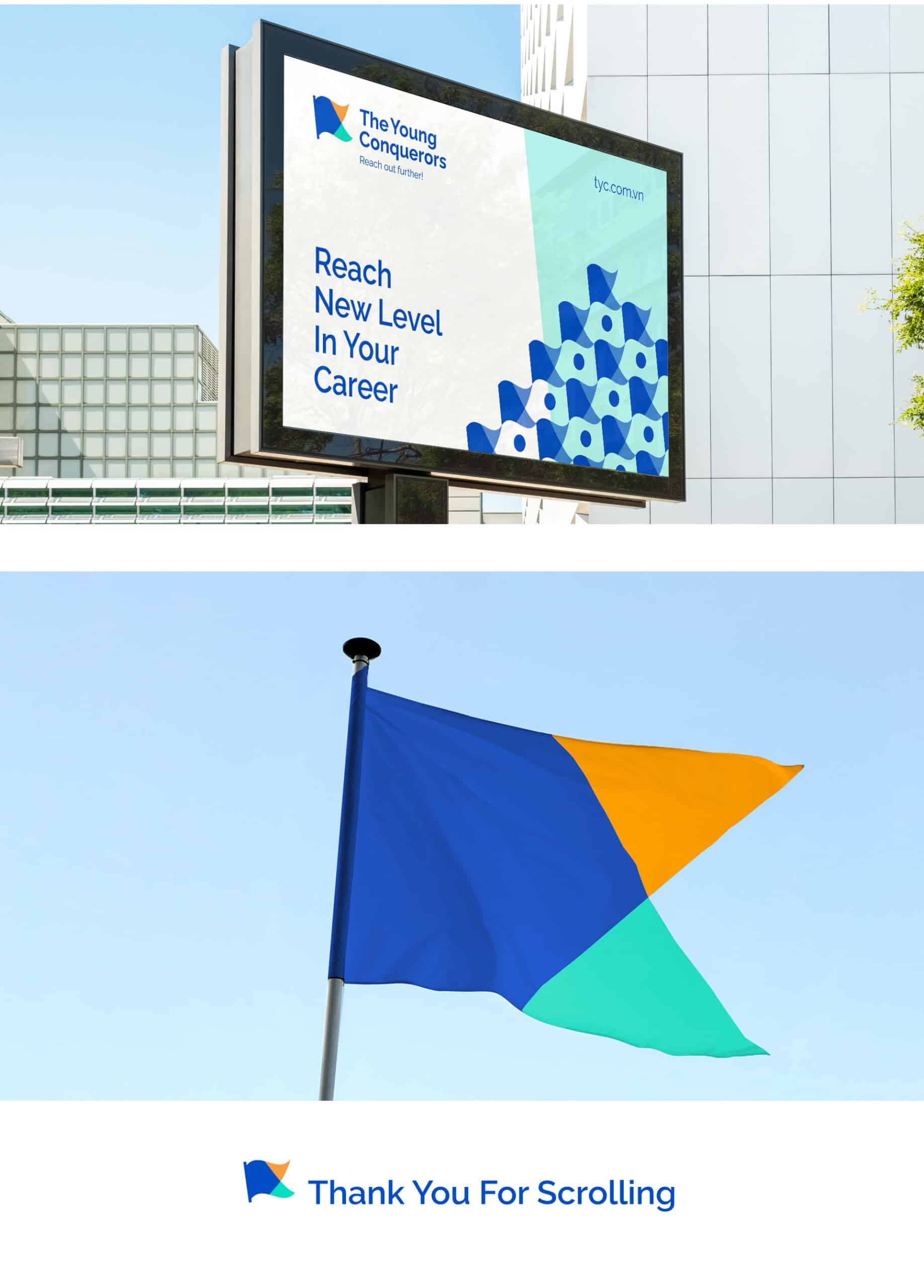 I've learnt and improve on how to communicate with the clients, deal a price, deadline. Sometimes the clients asked something I didn't know how to do, and therefore, I have to figure it out (mostly using the internet, keep eyes on how big branding team do on the same issues).