Branding and web design project for The Fashion Benefit — A social enterprise that partners with ethical retailers producing quality fashion garments and accessories. By making them available for sale online, a portion of the proceeds are pledged to social causes globally.
The concept of merging fashion with social activism is nothing new, but Jane Ong's execution is nothing short of revolutionary. The Fashion benefit was the name given to her creation — an online enterprise that makes last season's fashion from ethical retailers available to style-savvy buyers, with a portion of the profit flowing to social causes all over the world.

-David Goh
The challenge presented was to create a modern visual identity that seamlessly marries fashion and activism. As an intermediary of many fashion brand with distinct styles and items, it was crucial that the brand's visual style possess a sense of neutrality. A website was also planned and designed – one that provided a painless, intuitive experience to online shopping.

-David Goh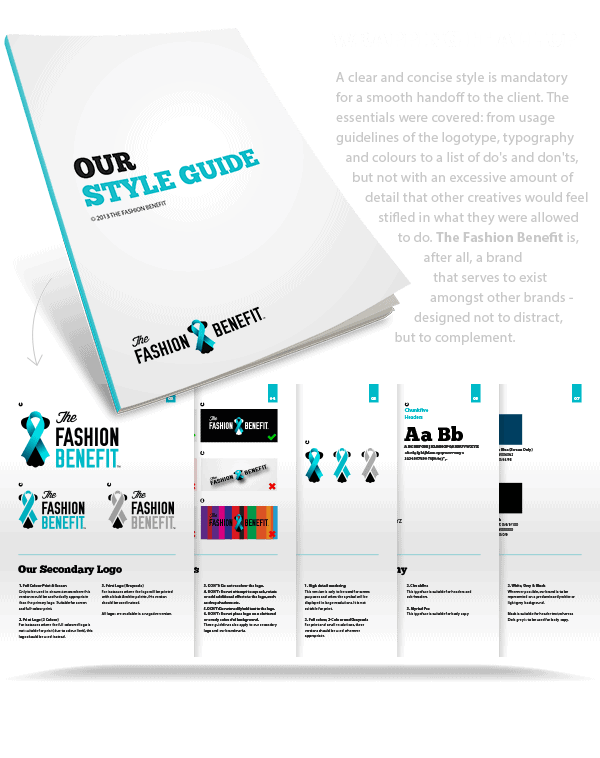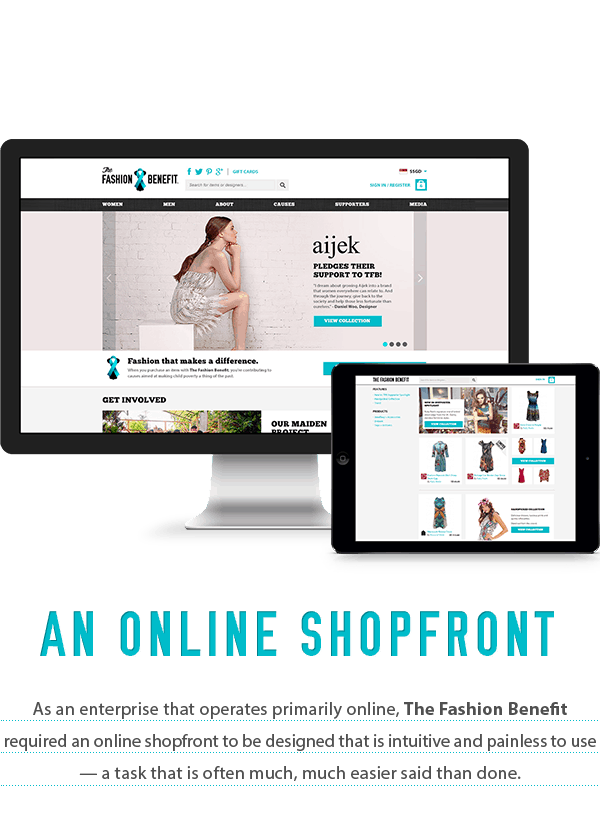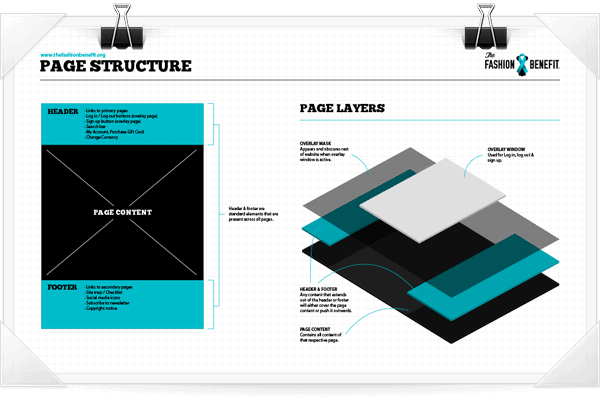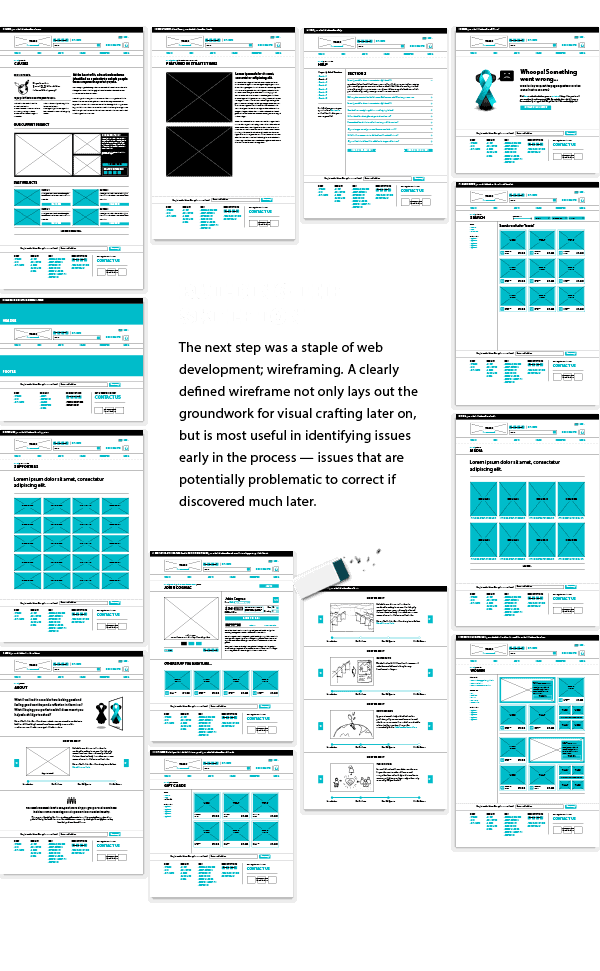 With the wireframes signed off, it was time to trade in the pencil for the stylus. We sought to strike a balance between creating a website that was distinctly branded but also welcoming to the many partnering labels housed within.

-David Goh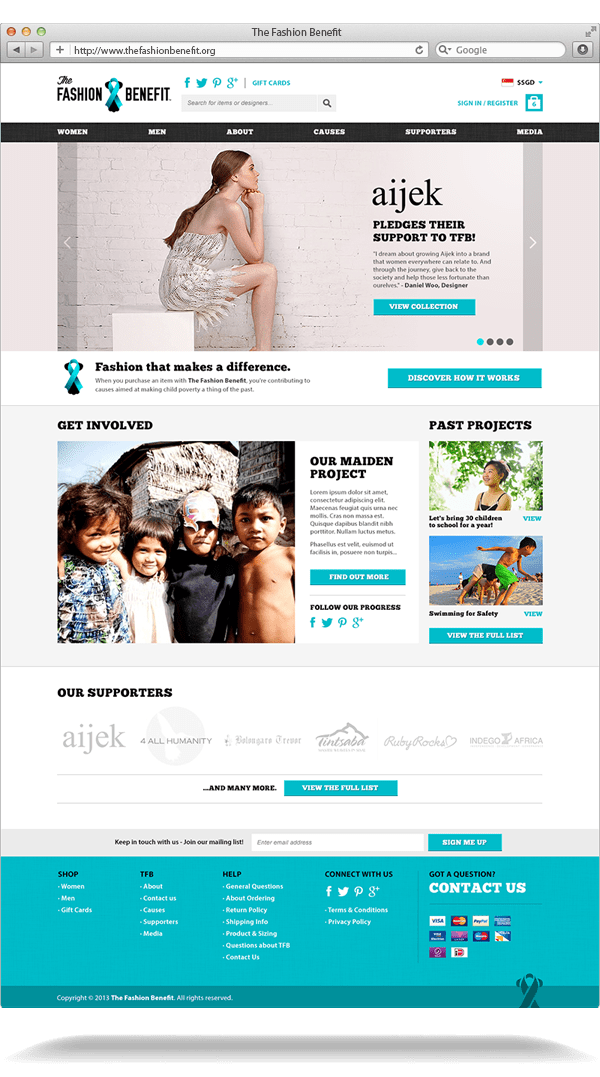 It's important that users know that there is more to The Fashion Benefit than just selling clothes and accessories. To share the brand story and mission effectively, an informative and organized 'about' page was constructed to bring the users through one step at a time.

-David Goh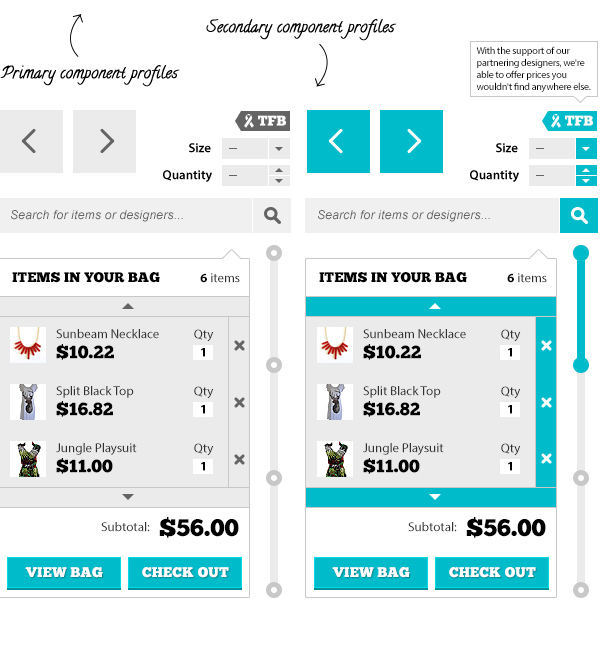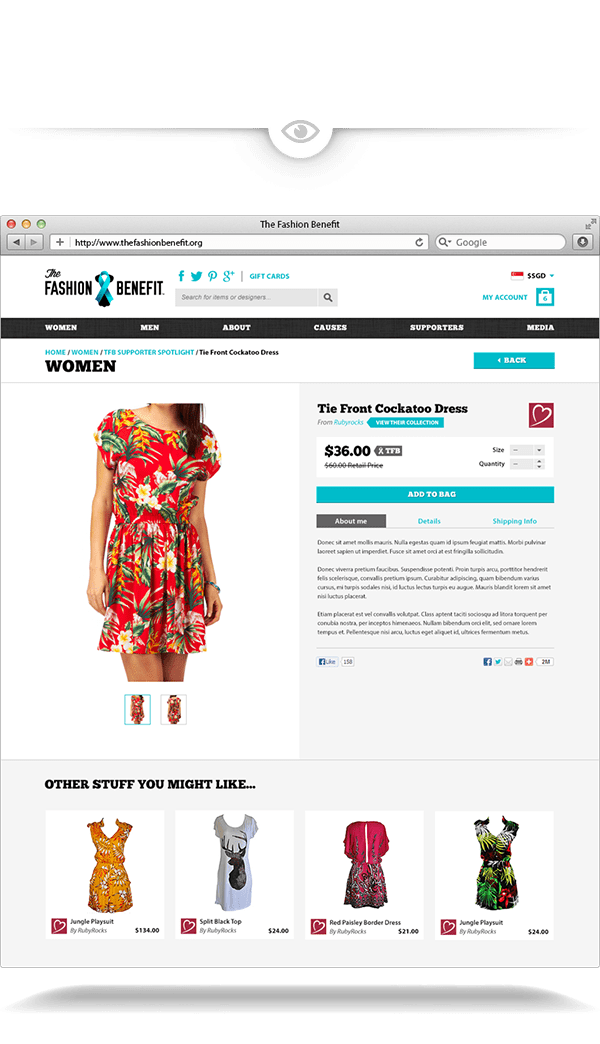 About the designer
David is a freelancing graphic designer and illustrator from Singapore. He is an avid fan of videogames and likes to create works in reinterpretation of video game scenes. To find more about him visit his Behance and Tumblr profile.