Thermo Bossa
The concept is inspired by Brazilian culture and architecture, specially by the iconic Oscar Niemeyer museum in Curitiba and The feminine beauty of the Brazilian women, making emphasis on ergonomics and aesthetic subtlety. This project had a 6 week deadline.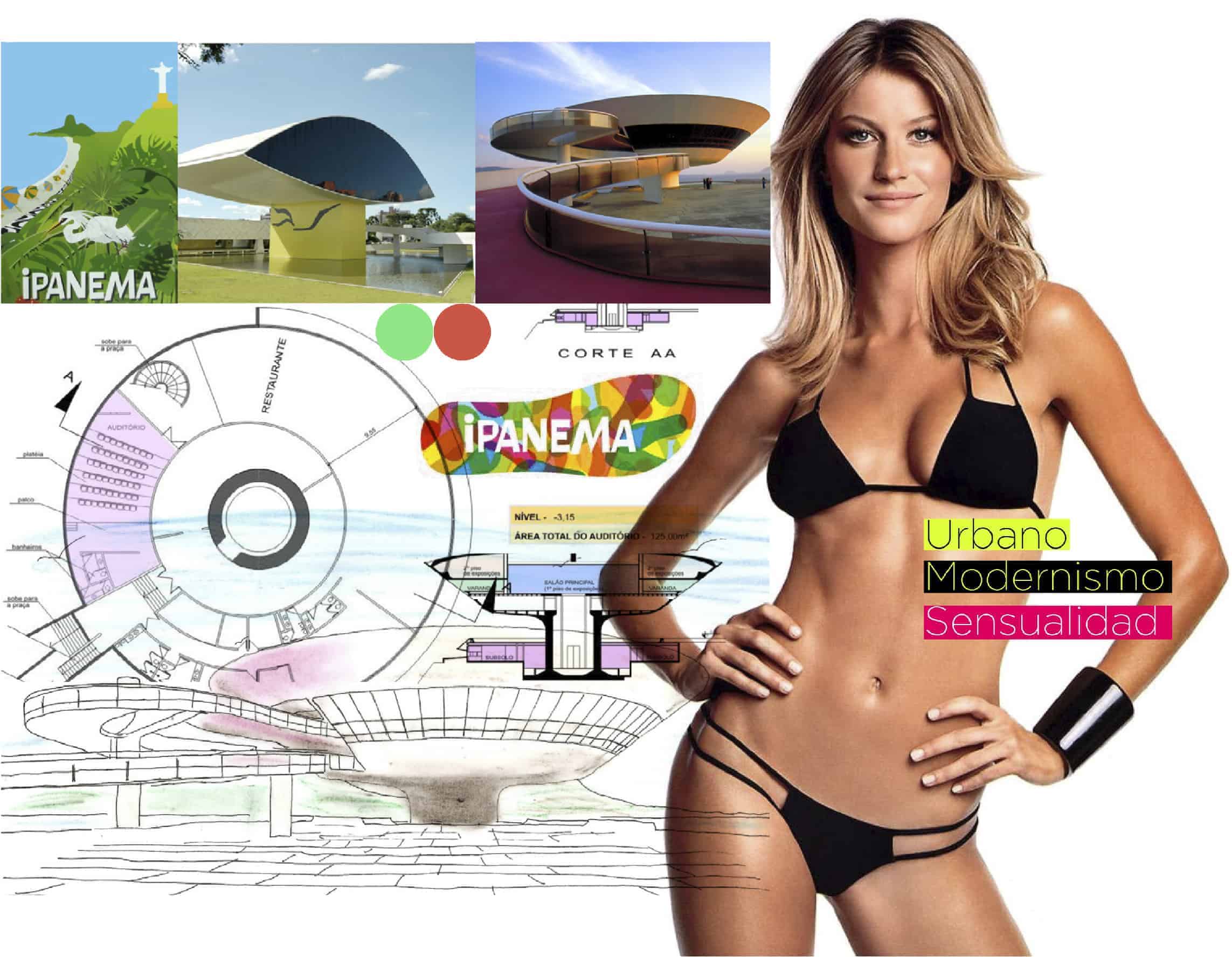 The client came up with an idea of making thermoses, that were different and related with the brand's identity. Bossa came up from Bossa Nova, which is a popular musical genre from Brazil derived from samba and a strong jazz influence.
Ligia and Ipanema are names with really deep roots in Brazilian culture. Ligia is inspired in round shapes and the body of Brazilian women with emphasis on ergonomics and aesthetic subtlety.
Ipanema is inspired in architecture by Brazilian modernism and the exclusive Ipanema area which represents the urban capital of the city. The concept needs colors, rhythms and shapes that will lead anyone to think about Brazil
When I start any job or project, the first thing I do, which is the most important, is research. I make sketches inspired by things I see and then I select the most aligned to the approach so I can move to 3d modeling. Also I select two final designs which I work with to study function and shape until I reach the desired point and deliver the final project to the client.
I use Rhinoceros 6 for 3d modeling, keyshot and vray for rendering and illustrator Photoshop and abode premier for editing and post production
The client was very satisfied, he was inspired by the designs I made, he said that the designs were perfectly aligned with the concept of the brand, Which is the Caribbean culture, the beach, the sun .. and the music
I definitely learned that the most important thing in all design process is in-depth research. You should never leave anything behind. You always have to take time to research and find the Shape and function of the design.
I'm focused on is whether everybody can understand this without detailed description, regardless of their ages and gender, culture. In terms of that people around me have left positive comments on this project.