These Are the Low Poly Fruits That Will Make You Hungry by Gonzalo Ausejo
Low Poly was a technique originally used for making 3D models and scenes for videogames, due to its render speed, which was achieved thanks to low polygonal resolution. In this article, you will get some ideas on what it is like and how it is made. Read on and enjoy!
Well the "how it was made" it was actually a combination of creativity with a tutorial from greyscalegorilla.com, I've always love surrealism, the mixing of abstract imaginary things mixed with some realism, combined they make an spectacular piece of art with great impact. GSG have an animation tutorial named Rock Goo, which is a rock cut in half and the "goo" drop from it. I used that tutorial to learn how to model that type of polygonal shapes based on a rock to form fruits from it. Once the basic model was made all the coloring and texturing was made in Photoshop, some photos for the seeds where used as well.  Color had a really important role in the project, since they were fruits, fruits basically represent life, that's why it had to be some really intense colors. The background make huge contrast with the fruit which brings even more the essence of it.

Basically that is how you create good art: inspiration + creativity + your own taste for art.

- Gonzalo Ausejo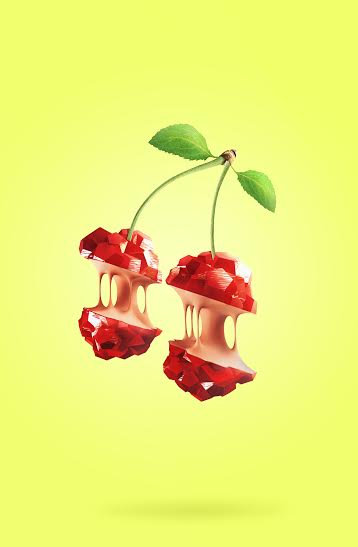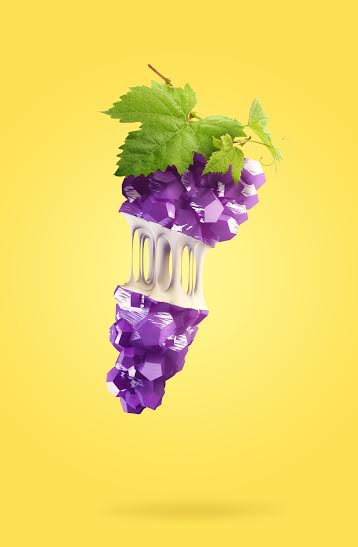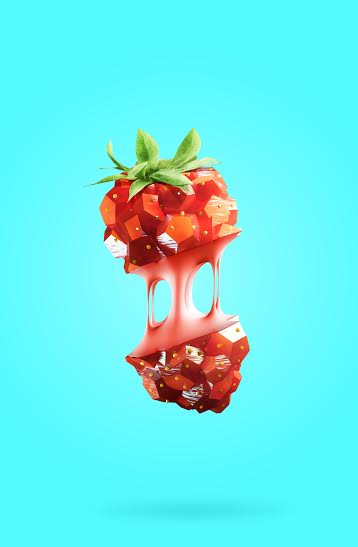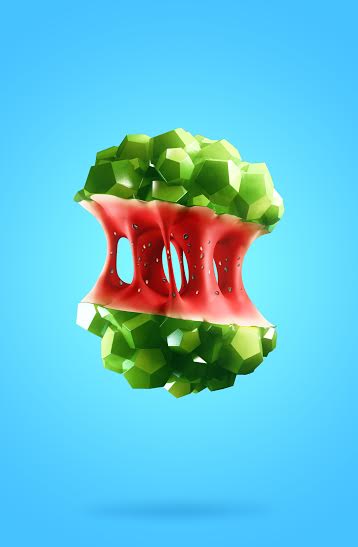 About Gonzalo Ausejo
Gonzalo Ausejo is a 21 year old art director from Peru. He has worked with several advertising agencies in Peru since 2011 but he is currently working in Young & Rubicam (Y&R) now. You can visit his Behance profile or website to find more of his awesome works.