Tigerlily - Paradise Cover Artwork
In 2015, Instagram celebrity and DJ, Dara Hayes released her first record as Tigerlily, named 'Paradise' under the label of Island Recods, a division of Universal Music. The label required and some other ad materials to release the record. The following project contains a mixed illustration, identity for the single's release, cover artwork, and how everything could look like in the real world. For this project, there where Tour Posters and Spotify mockups needed as well.
The estimated time spent on the illustration was of 8 hours. Reference pictures where used to get her looks. The palette consists of three tones of yellow, blue, and gray scale for Tigerlily's face. Among the tools used for the illustration, we can find, color pencils, graphite, black ink, blue ballpoint pen and Adobe Photoshop to get the clean background.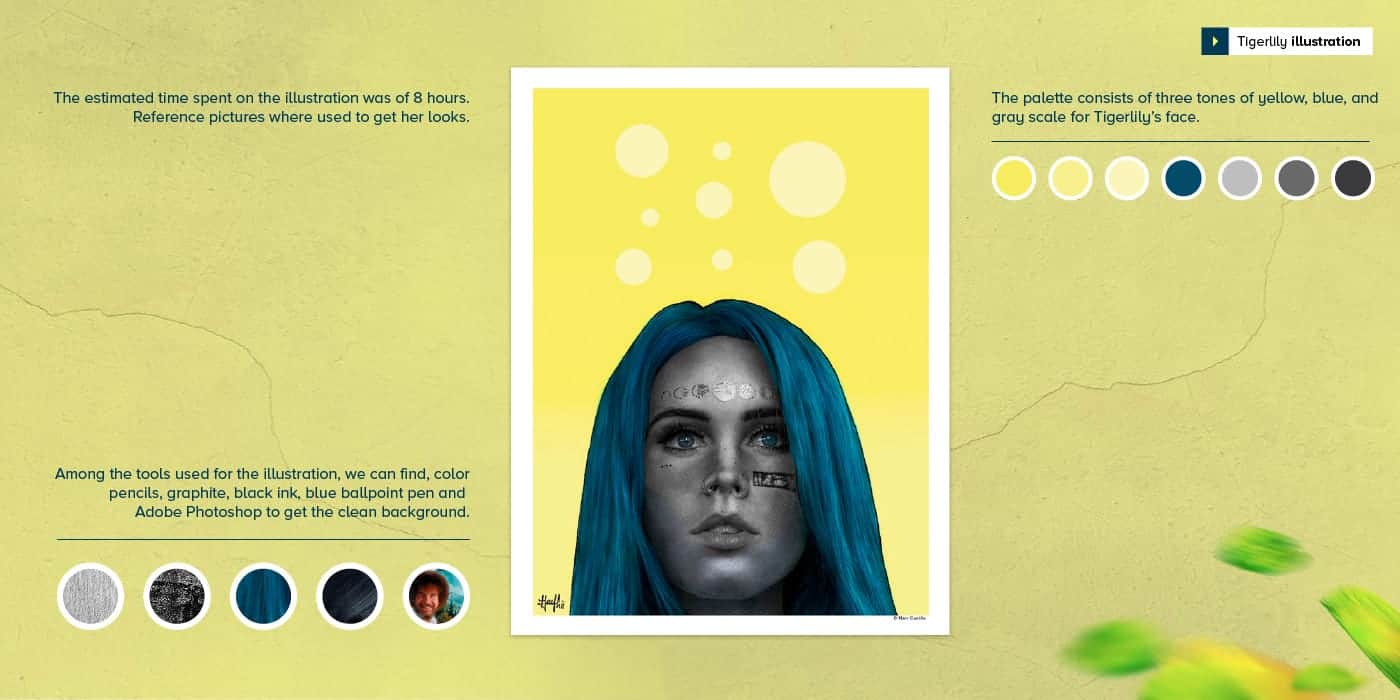 Instead of showing a literal paradise, I thought about showing Tigerlily looking a Paradise in awe. I just think that having a picture of two girls in a pool, surrounded by some bits of nature is lazy. While the album cover art is mainly for a digital release, the illustration leaves some open doors. For example, if this becomes an actual record and not a single with two remixes, the printed version of the album would have a booklet that has her POV, where we can see what the girl in the cover artwork looks at. A booklet full of pictures of actual paradises that Tigerlily could be looking with awe.
The color palette is set to be minimal, not to many colors, and giving a spotlight on her characteristic blue hair. The yellow background reminds of the sun, sand, the beach. Those yellow-ish colors related to vacations and relaxing.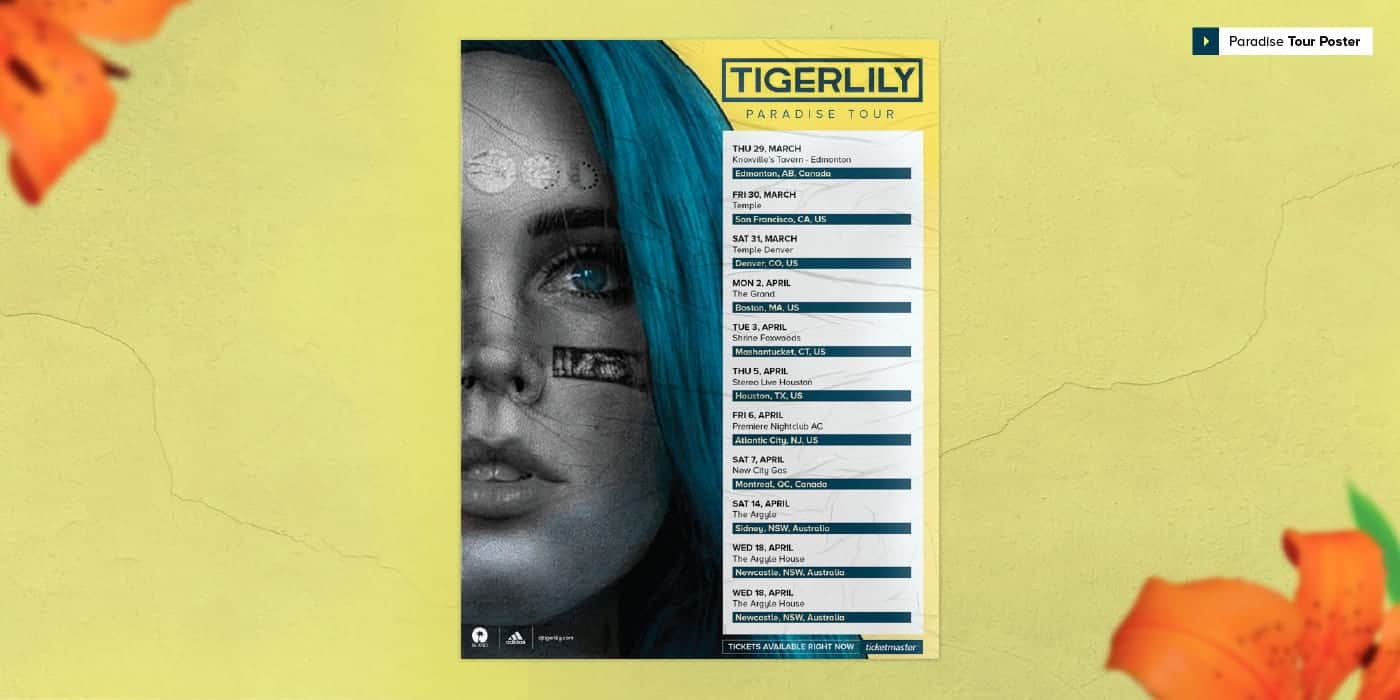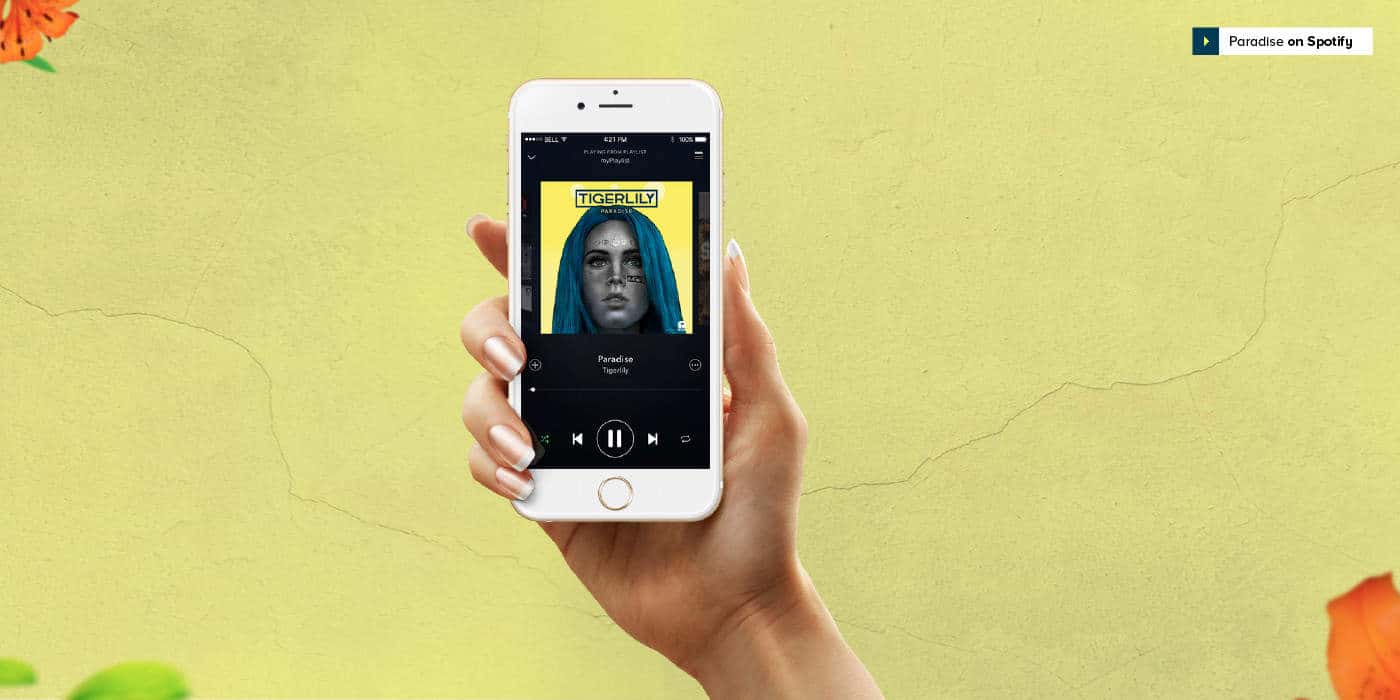 For the illustration I used color pencils, graphite, black ink, blue ballpoint pen and Adobe Photoshop for final details.
I used pictures of her to get her look, and the process basically was portraying her and then adding my illustration style into the artwork by shoving as many tools as I could to get what I wanted.
For the hair, I used many layers of color pencils and blue ballpoint pen. For her face: graphite and inks. I got the background using Adobe Photoshop. The total time used to get the illustration consisted of 8 hours.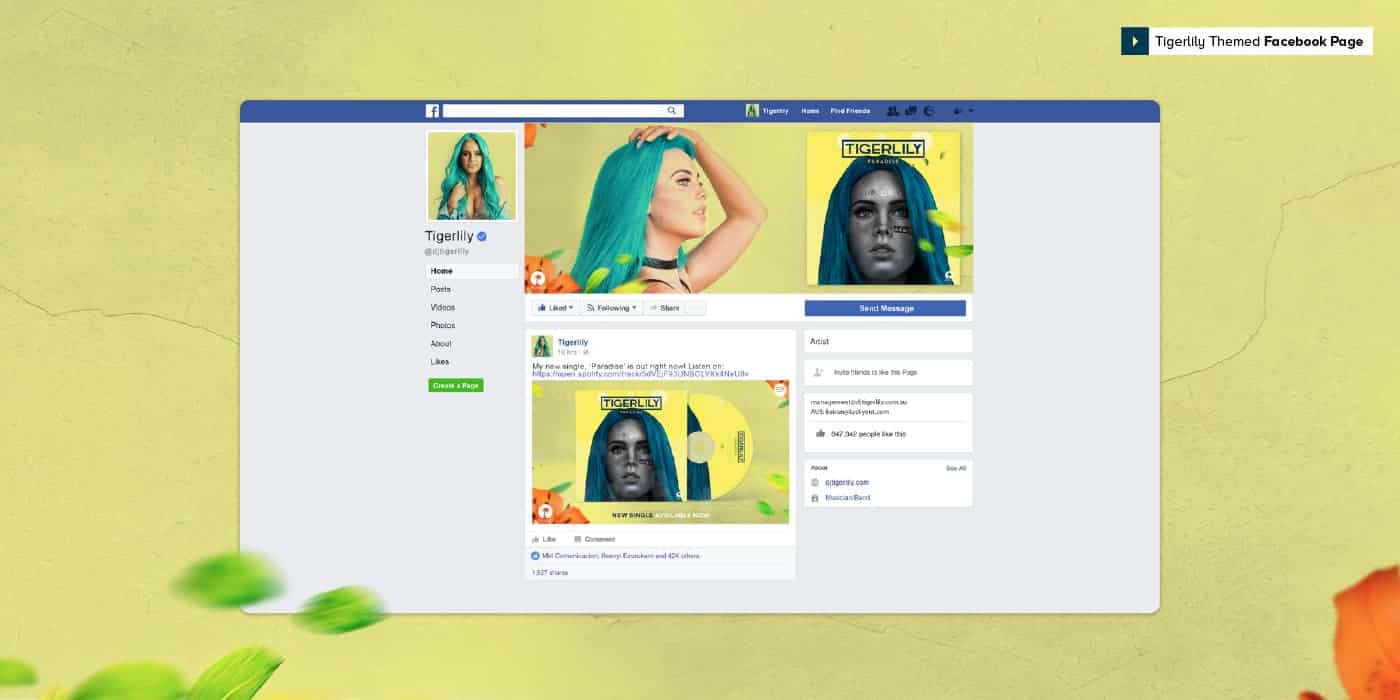 People dig the illustration style because of what it contains. The illustration is intentionally realistic but it has some added elements like black strokes and unusual color combinations on a human face that makes it stand out and look very pop. Also they appreciate how the artwork looked on many platforms (like posters outside the streets or Facebook pages and Spotify) claiming it looks "fresh", "different", "stylish", "detailed", and simply "cool".