Maycon Prasniewski's project "Tim Maia" was a tribute for the 18th anniversary of the musician Tim Maia, a Brazilian musician, songwriter and businessman known for his iconoclastic, ironic, outspoken, and humorous musical style. Maia contributed to Brazilian music within a wide variety of musical genres, including soul, funk, bossa nova, disco, romantic ballads, pop, rock, jazz, baião and MPB.
I made this project in tribute to the 18 years death of Tim Maia, one of the greatest musicians of Brazil (and the world in my opinion). The idea is to show the message of the classic album Rational through an illustration.
-Maycon Prasniewski
The project concept originated when searching for posters that had as its theme the Brazilian music and found few options. Because I am a fan of Tim Maia decided to make this tribute. My inspiration was the alien theme written in Tim Maia music and in aesthetic terms the illustrations present in the Brazilian Cordel literature.
-Maycon Prasniewski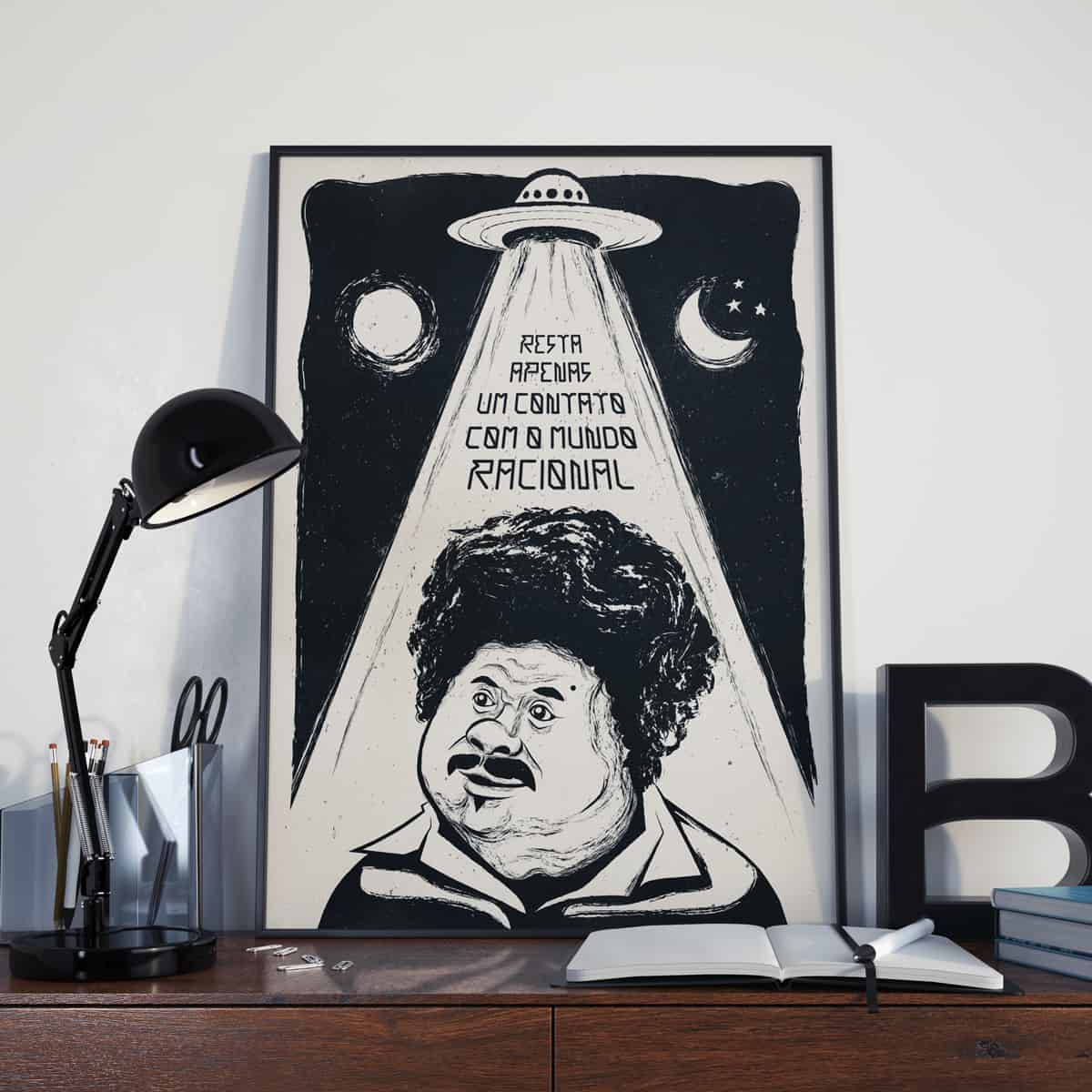 I think I can describe my style as simple and direct style, like someone trying to find a way to pass a relevant message through design, using the device for aesthetics as to understand the viewer's attention, every stroke that drawing is a message I want to pass. My inspirations are always related to art history and the particular world that each new project presents me.
-Maycon Prasniewski
Do your best and then do better, it is natural that always seek to do each job seeking perfection, but on the other hand, we sometimes leaving many good side ideas by running into technical aspects, make, make the thoughts distorted into something to be shared with everyone, not just think.
-Maycon Prasniewski
About Maycon Prasniewski
Maycon Prasniewski discovered the world of design and got his first job when he was 14-years-old in 2003, his job before was to carry many papers for the client's approval. Now, more than 10 years after, he has a degree in advertising, but, his work focus is in graphic design, branding and illustration. He currently works as a freelancer. See more of his works on Behance or his website.