TORONTO / CN Tower
This illustration is the view of CN Tower from Lake Ontario. You know, I have to say, that it's challenging to find a spot in Toronto where you CAN'T see CN Tower ? It's no exaggeration to say that this building is a trademark of this town.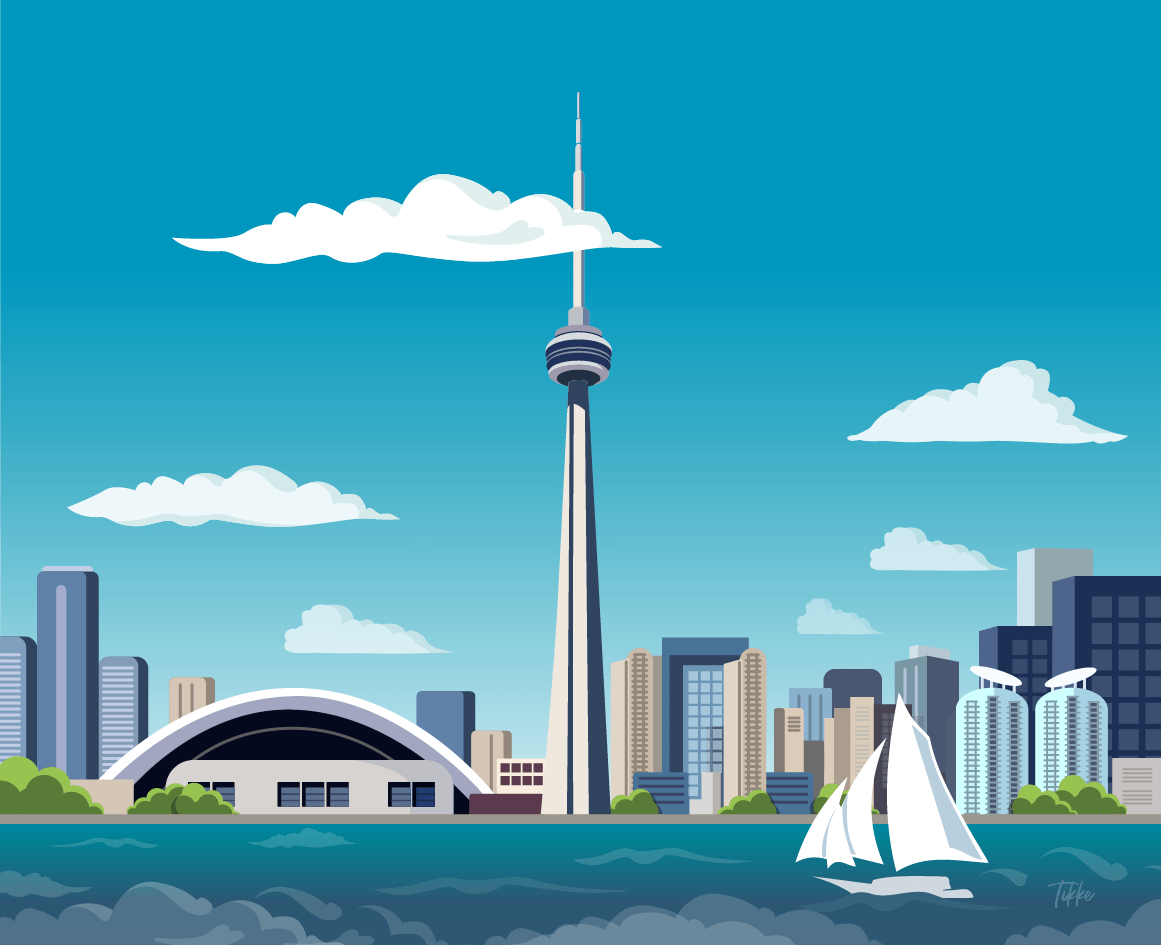 I have a passion for vector art, and now I'm trying to improve my Motion Design skills. So I created this illustration to bring the life in it. I moved to Toronto only half a year ago, and everything is still new to me and brings me fresh impressions. When I was boating on Lake Ontario, I saw this stunning view, and then I thought it would be nice to draw it.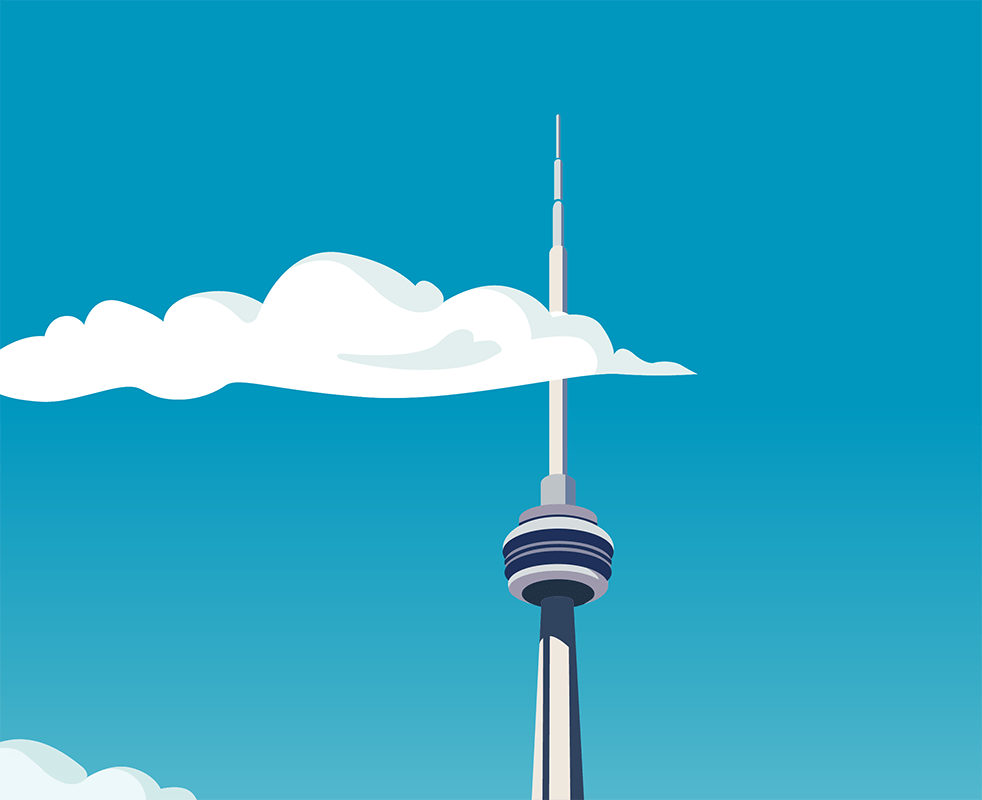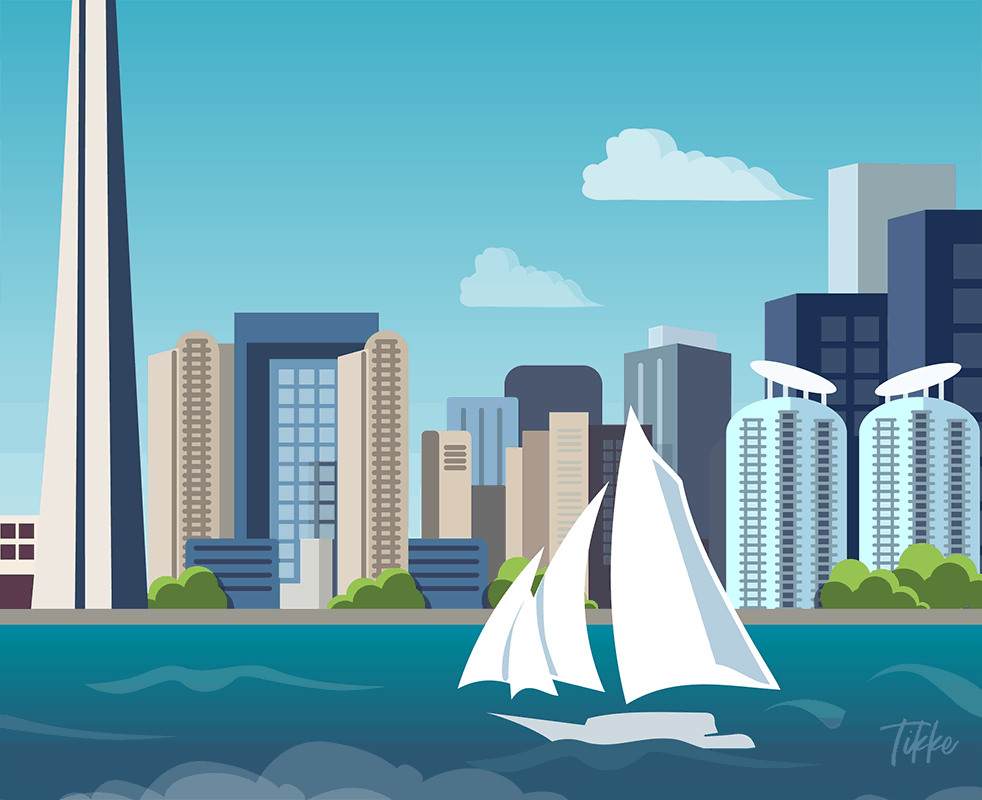 I used illustrator to create this work. First of all, I found a couple of photos from the spot. Then I used them as a reference to draw a buildings, the white ship, and the clouds. I combined some of the objects, and then I displayed them on the different layers (it was a part of the preparation for adding motion). When I was creating a motion GIF, I realized that this format is not very friendly to any gradients and transparency. So I improved the initial illustration following this fact.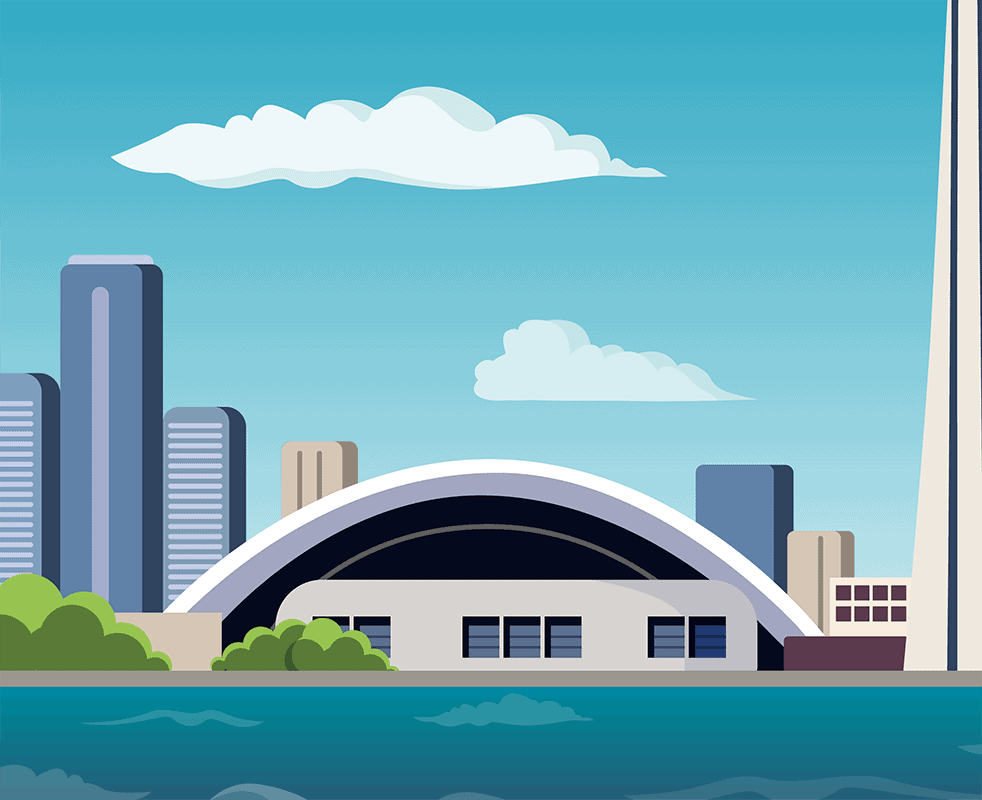 When I shared this work in my social media, I'd got a lot of compliments. My Toronto friends like it because this view is the symbol of their home town. And for my Russian friends, this illustration is also eye-catching, because most of them have never seen the cosmical shape of CN Tower before.
You can see my other works on Behance (https://www.behance.net/tikke)
I am open to any suggestions!