Artist Amir Cherni started working on this project with the idea to create a typically Tunisian atmosphere, with some modern in style – the idea was also to show our contemporary Tunisian identity and give a new impression on our culture.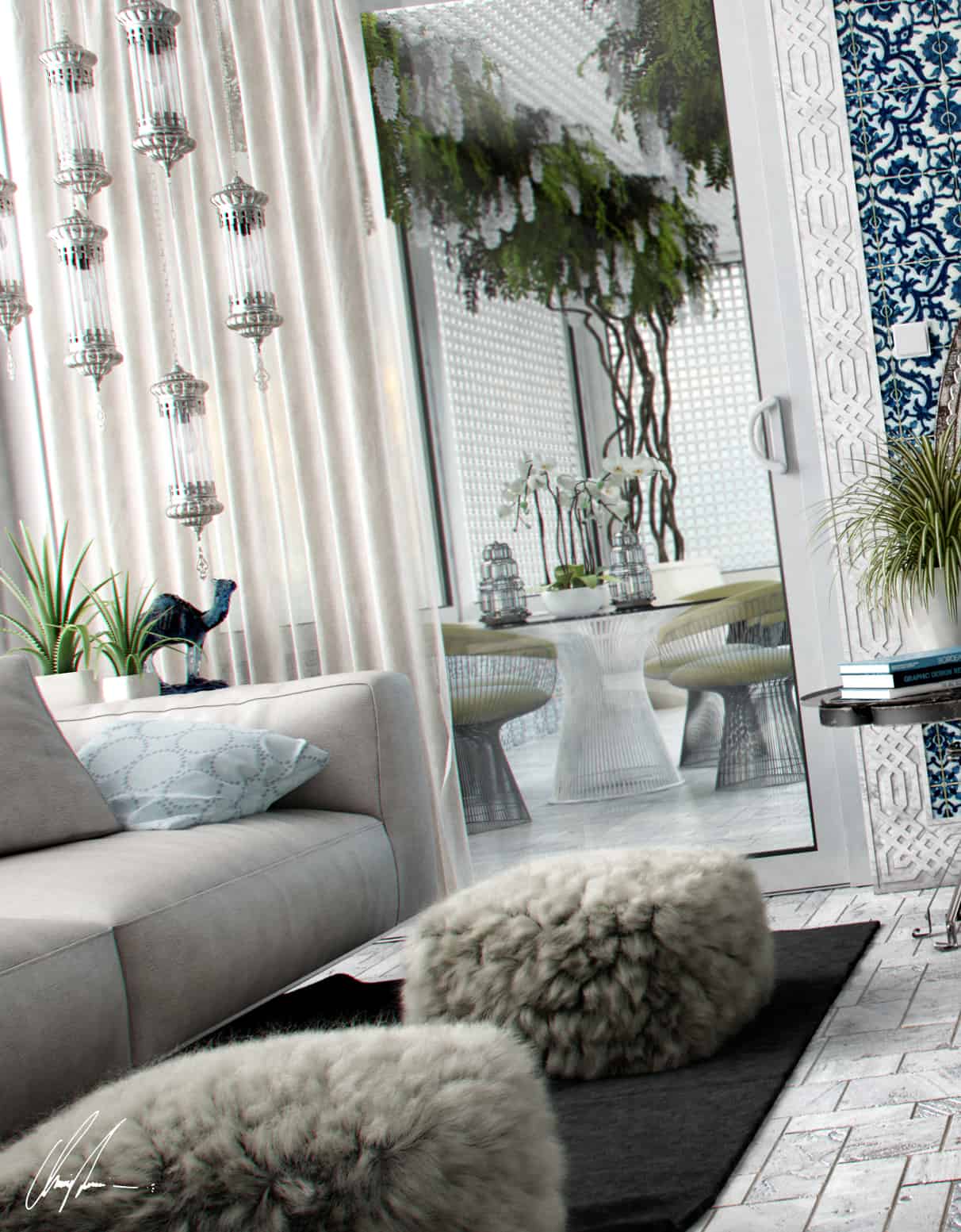 The design was a simple combination of local materials with unusual shades of color but keeping the main color scheme of our visual culture: blue and white. It must also said that this project was departing a test with the goal to visualize some 3d fur production techniques on which I worked for a few weeks before – 3d production was focused on the look of fur.
-Amir Cherni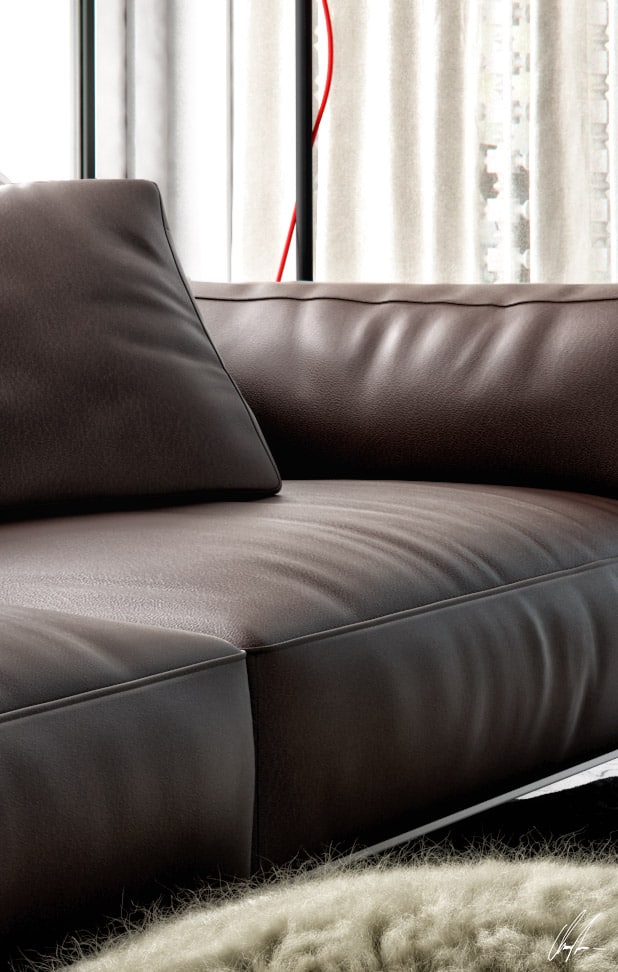 My inspirations are visual rather, I do not like a particular style but for me the luminosity and symmetry are the key elements in my work whether in 3d visualization or reality. Simplicity is also very important in my designs i think that the emptiness is the real. I think the emptiness is the real luxury, and if you managed to create an atmosphere based on empty spaces, you can create everything.
-Amir Cherni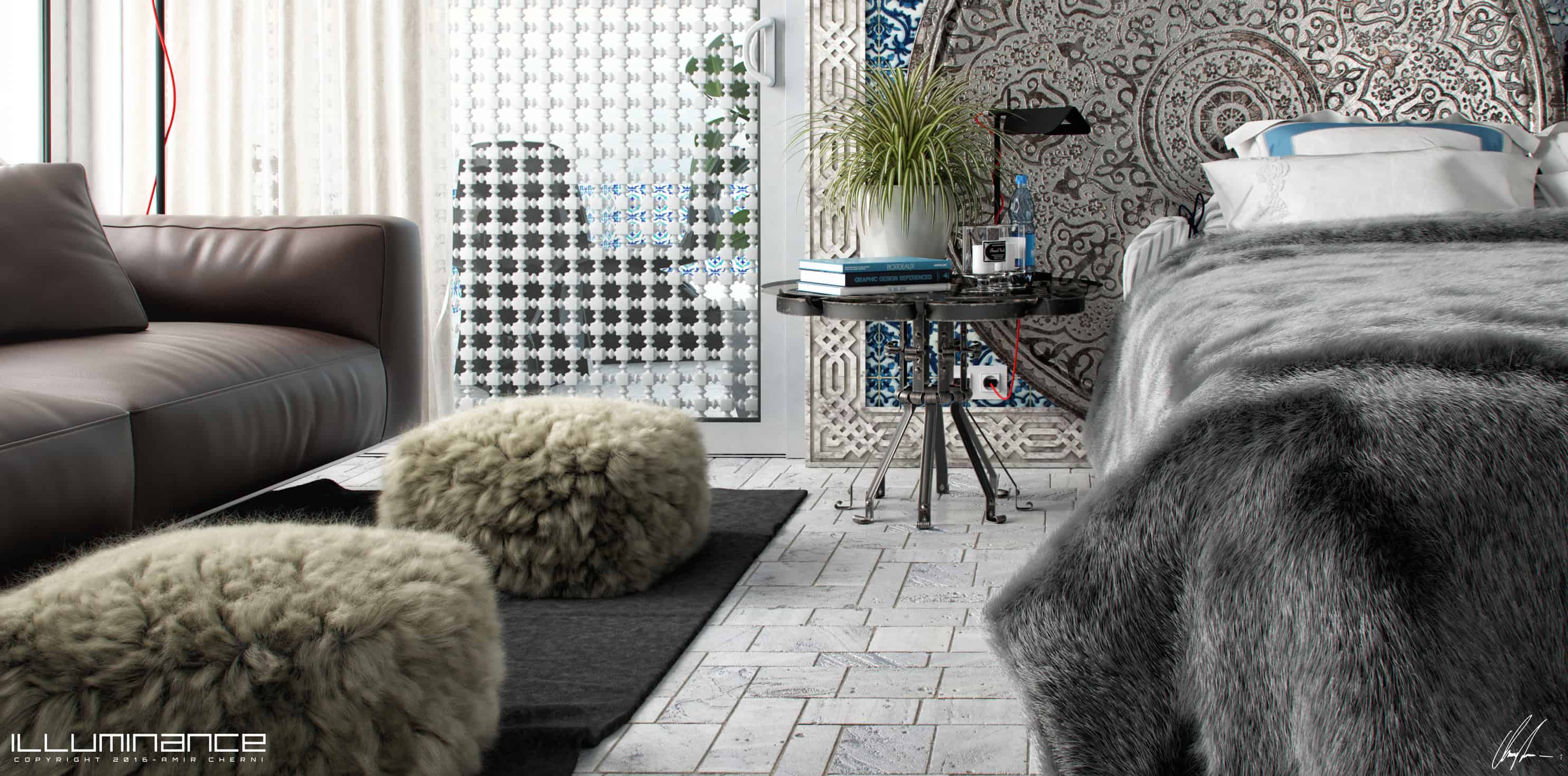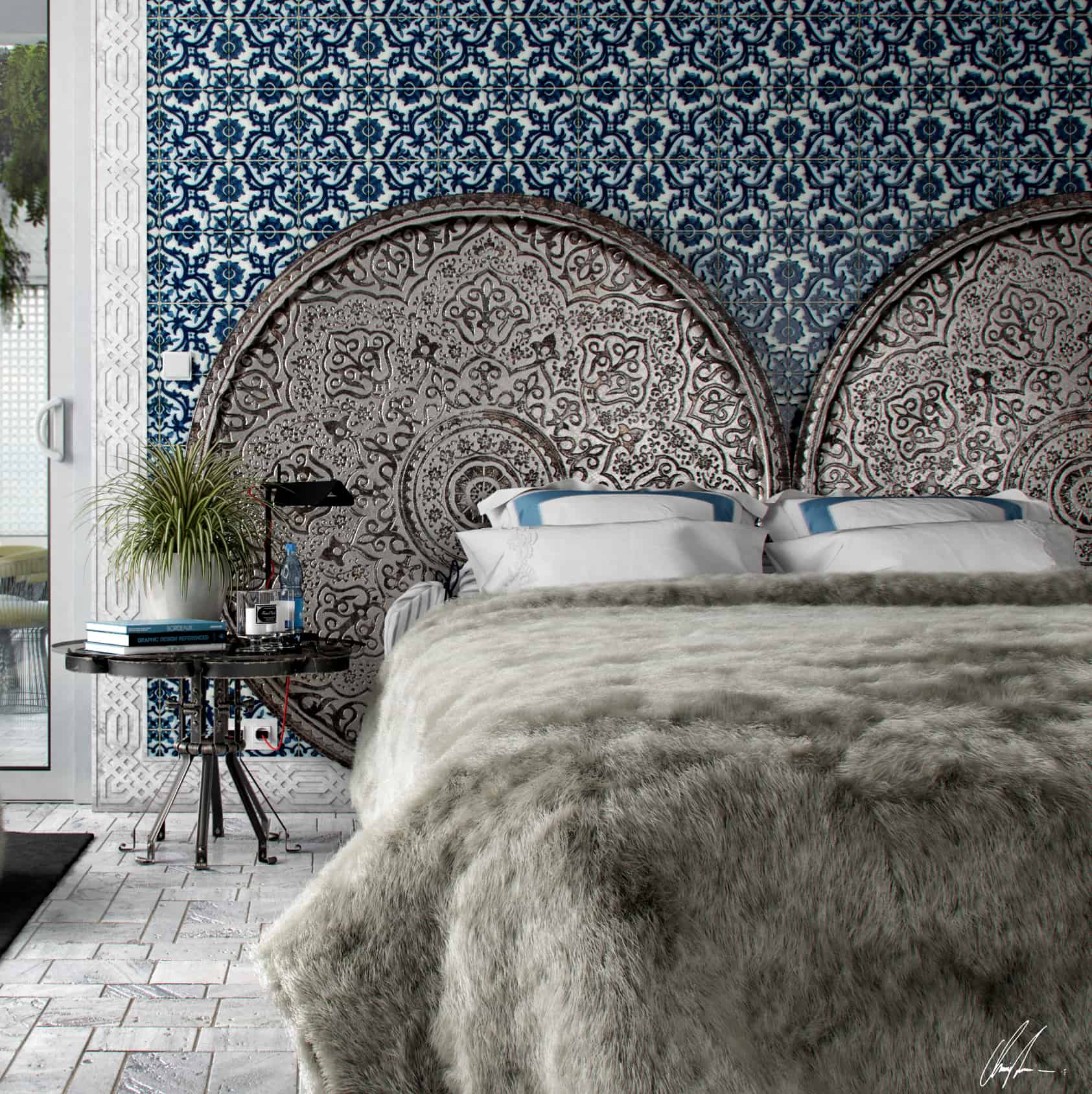 This vision makes me allergic to the baroque or classical concepts that are worked poorly with the goal of just showing its wealth. I would like to speak to my Tunisian compatriots through this interview : Show your talent to the world, work on your identity, show the true image of your country.
-Amir Cherni
About Amir Cherni
Amir Cherni is a Tunisian interior designer, he has over 10 years of experience in the field of architecture and architectural visualization. His field of activity is spread between luxury residential projects, commercial projects. Amir is passionate about 3D and this passion led him to specialize in the photo realistic rendering. See more of his works on Behance.