Una vases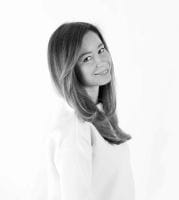 Kateryna Sokolova designed a vase collection for the danish brand Bolia. Vases have laconic shapes and different surfaces – transparent, grey, or structured glass. The designer was inspired by the water surface which can be smooth, flowing, rounded, convex, or bubbled.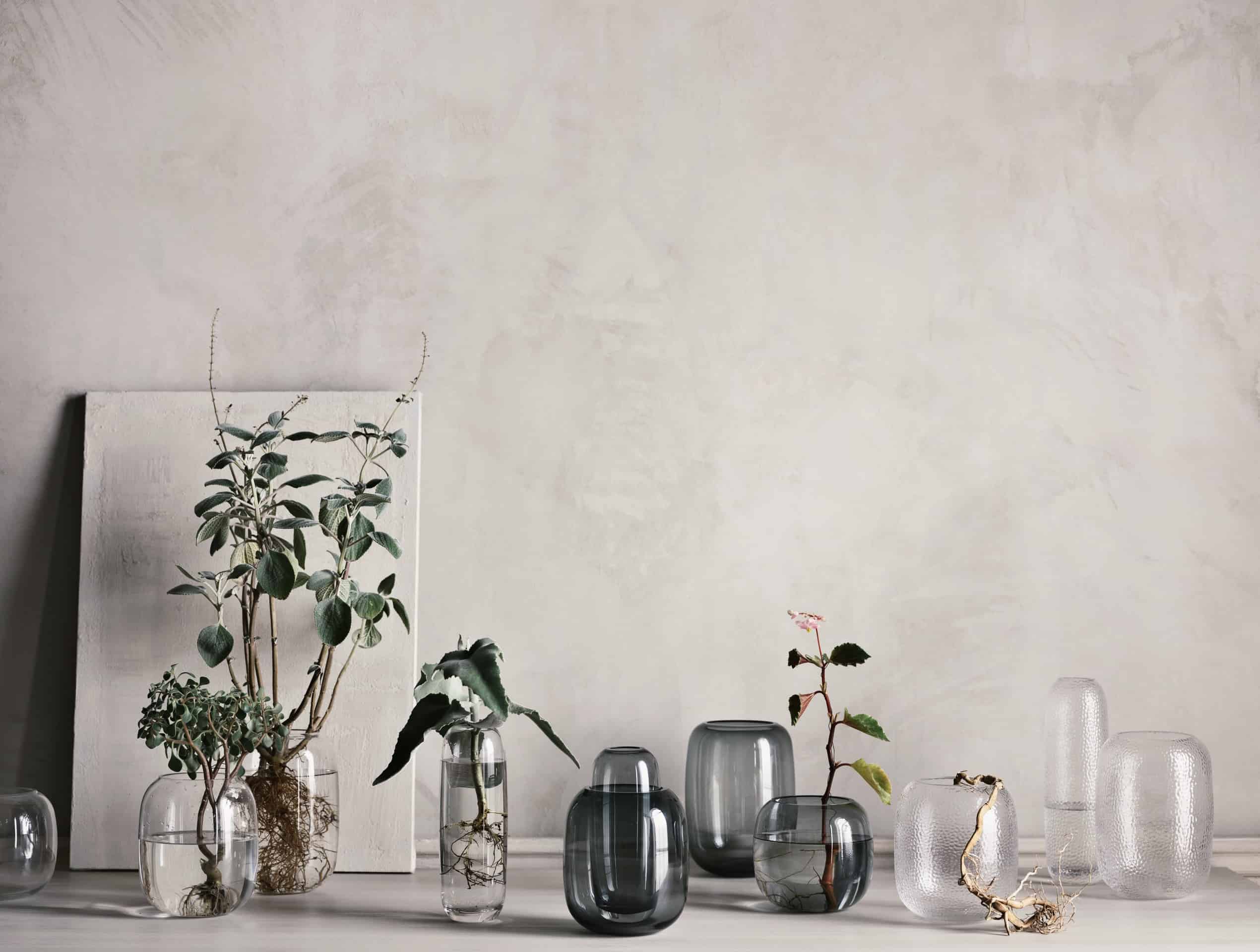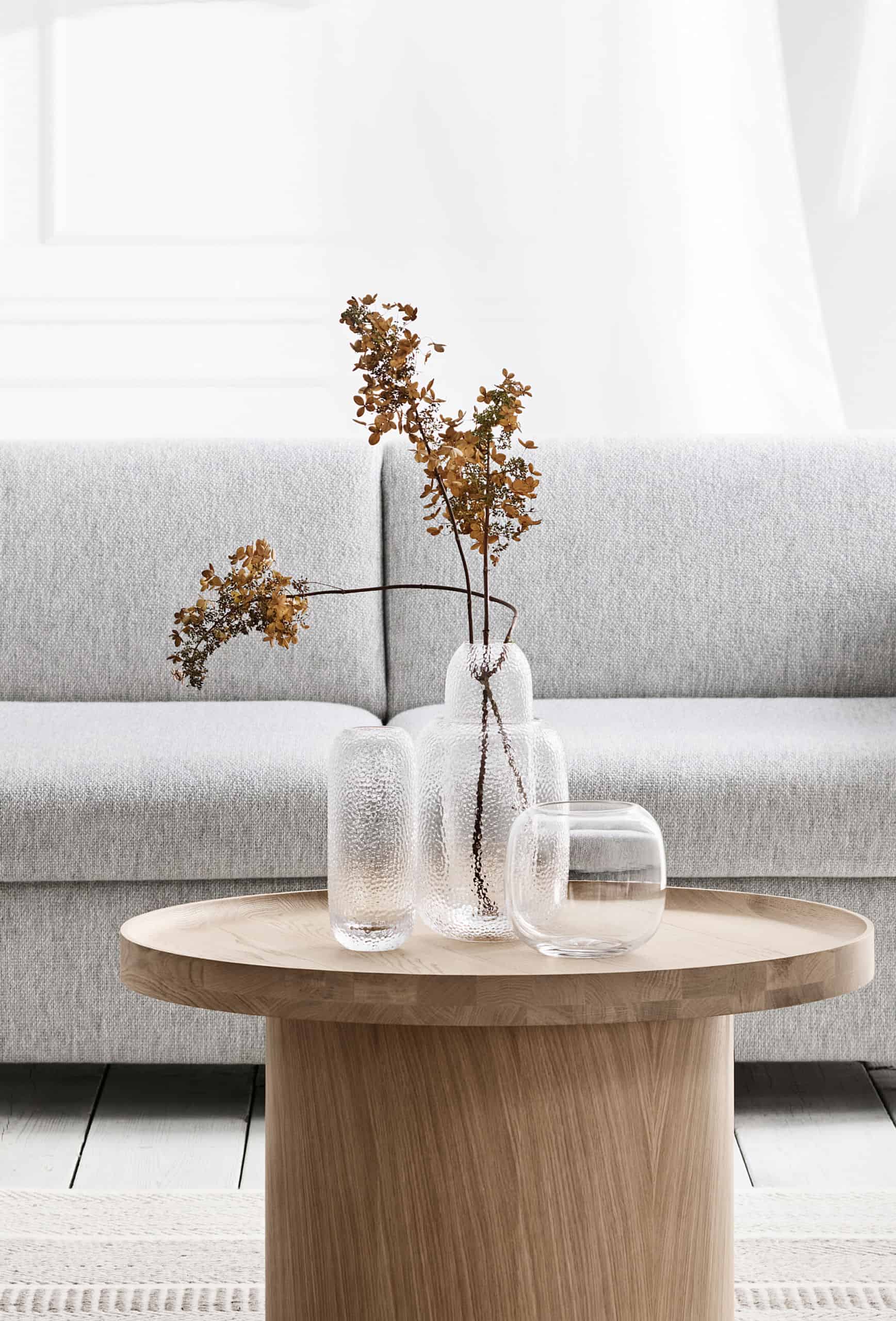 – It is always a challenge to find a perfect vase for all types of bouquets. Vases are either too low for tall bouquets or too tall and narrow for lush bouquets. To solve this problem was created a transformable series of vases Una, with the concept of "vase in a vase" – said the designer Kateryna Sokolova.
It took a pretty long time to find the right shape and perfect proportions. The designer aimed to create an elegant and practical vase that does not distract your attention from flowers. She drew hundreds of sketches and offer several options to the manufacturer.
Kateryna Sokolova is a fan of the modernistic approach. In this collection, she applied it to vases to make them not only decorative but maximum functionally. The universal solution is the set of two vases – one wide and one narrow. You can use them individually or combine them by placing one into another. You can choose both vases with the same surface or combine smooth, bubbled, and grooved finishes. The narrow vase fits for a solo flower or a delicate composition, a wide vase fits for a lush bouquet. When these vases are out of use you can place one into another to save storage space.