V1 HOUSE
Visualization of a none built project , located around the east side of the Mallorca island , that could be described as a minimal home designed to fit on the allotment using the minimal surface possible , because of the clients demands of keeping the most vegetated area in order to create a great green field filled with trees and wild grass.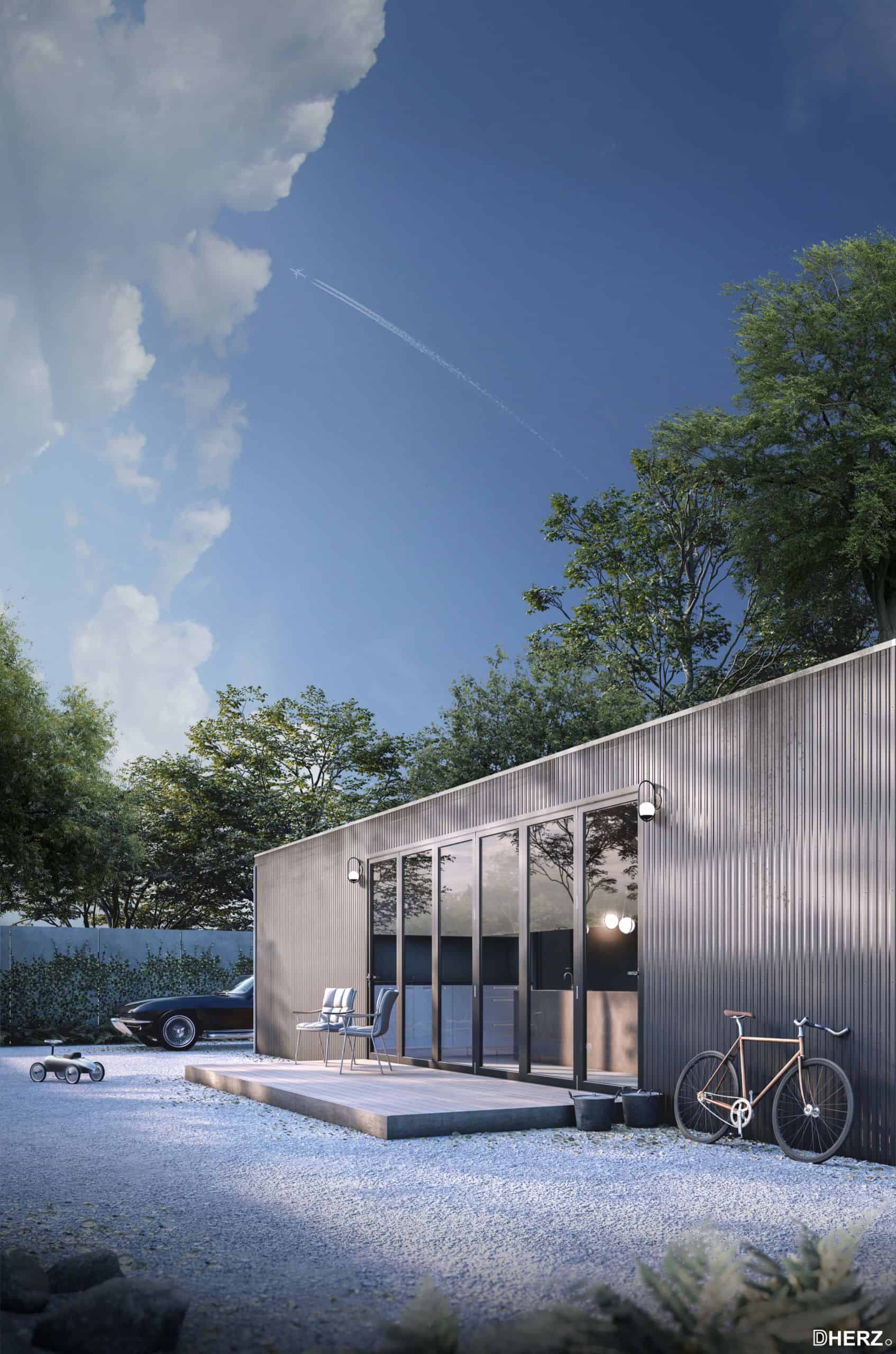 Thge idea came up pretty quicly , beacuse of the simplicity on the client demands what were more focused on using the smallest surface as possible , like i said before , the desing started going in the direction of an square box splited in regular spaces ,in order to create a simple and reticulated distribution.
Talking about the material / construction flied , all the elements were chosen by the prefabricated construction standart , as a way to improve the execution on site time and to reduce all possible crisis that use to come up.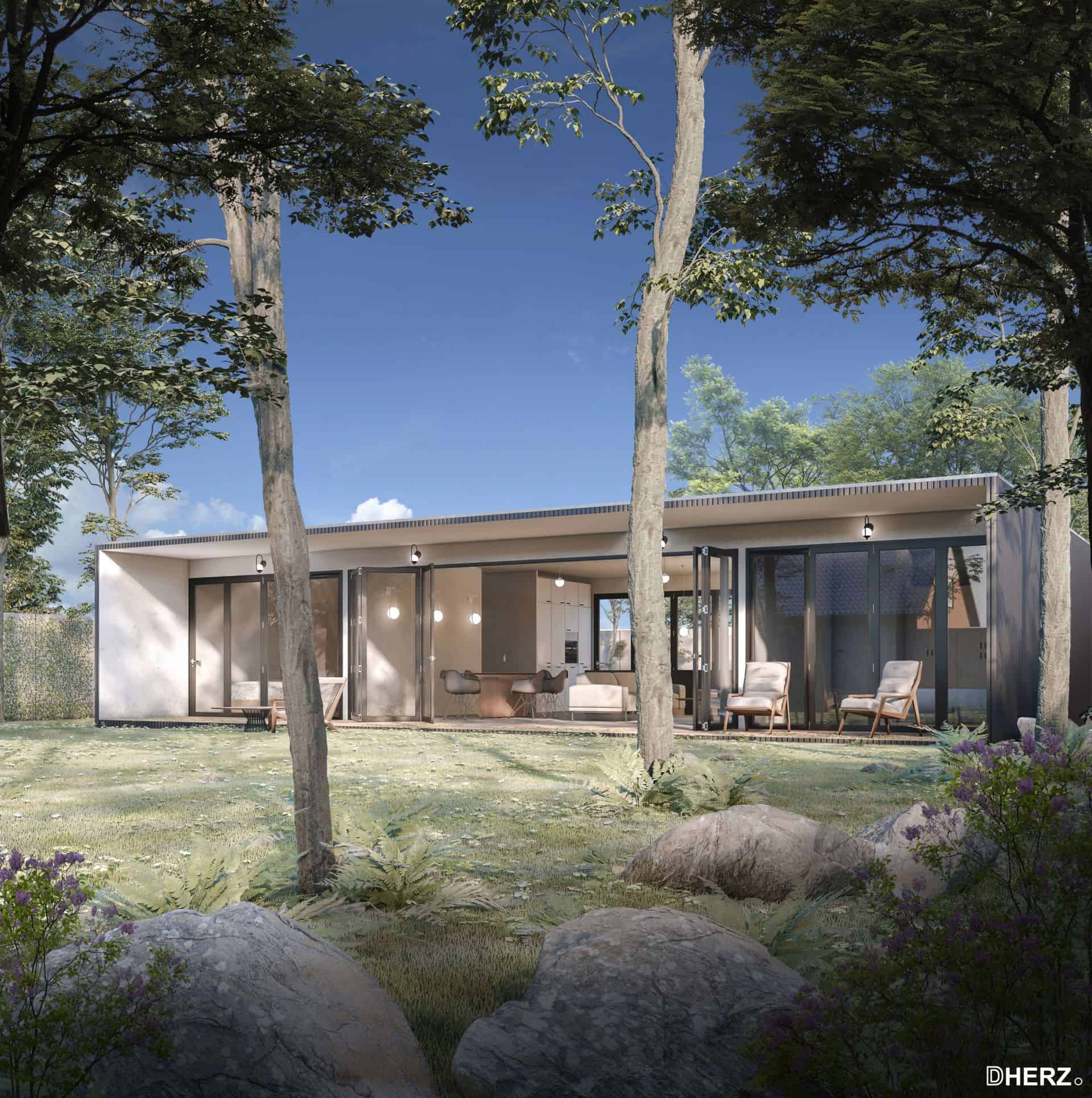 The process start with the 3D modeling , where i try to be as acurate as posible making all the details and following the drawing dimensions. When the model is ready , i decide what rendering engine i should use for the visualizations , use to be vray for intyerior views and lumion 11 for exterior compositions because of the simplicity in adding vegetacion to the scene .
In that particular case , lumion was the chosen and all the materials where PBR over 4k resolution with the lumion native vegetation . The rest of the parameters were customized for every scene, using HDRI as lighting and a 25 mm camera angle .
People respond quite nicely to the project , because of the simplicity and funtionality achieved , and that gave me a quite important learning about what architecture desing means .
A great desing its the one who fill the demands using the less amount of elements in the smarter way possible.