Andrzej Chomski's "Varsovian Apartment" is an interior design made for a nice and calm mid-age couple placed in the XIXth-century tenement house in Warsaw. It was a really hard task to convert the XIXth-century space to the XXIst-century one. In that age the way of architecture design was totally different and you can really feel it through whole process of design. The owner demands were quiet simple – they wanted to live in a modern and minimal interior inside of XIXth-century building, having lot of storage space and separate kitchen even with lack of space in living room. In this case his clients were amazed by the Apartment 51.20 he did earlier and that was the starting point.


The whole process of design took weeks of concept preparation, project presentation and gallons of drunk tea and coffee. The existing space was totally empty with one huge construction wall almost in the middle of the house which was the biggest problem in composing the spaces. White walls and white glossy furniture fronts used almost everywhere in the interior reflect the lighting giving the soft feeling and optically increase the Spaces. Old and neglected wooden floor was repleced with new 5.5 meters long whiten oak. White marble and white epoxy floor was used inside of bathroom.
-Andrzej Chomski
I always want to expose some parts of furniture or interiors in my designs like in kitchen or bedroom. Matt-black MDF with elements of gloss-black steel inside of white interiors may become like attraction for the owners or guests. It's like being inside of museum or exhibition area. The exhibition halls are mostly white giving soft light and everything has some distance to each other. This give us the possibility to focus on the things we want to and we are not surrounded with unnecessary things.
-Andrzej Chomski
In my projects I don't inspire much. I just love whites, blacks and all shades that cames of it. That's why I love simplicity, both in architecture and human. I also love to observe the people and the surrounding- this give me lot of solutions in future designs. It's really easier to design when you know or want to discover the human habits. I think that designer doesn't have to have a lot of inspirations from outside. If he/she has a lot of freedom in the design process, the inspirations came from inside of designer.
-Andrzej Chomski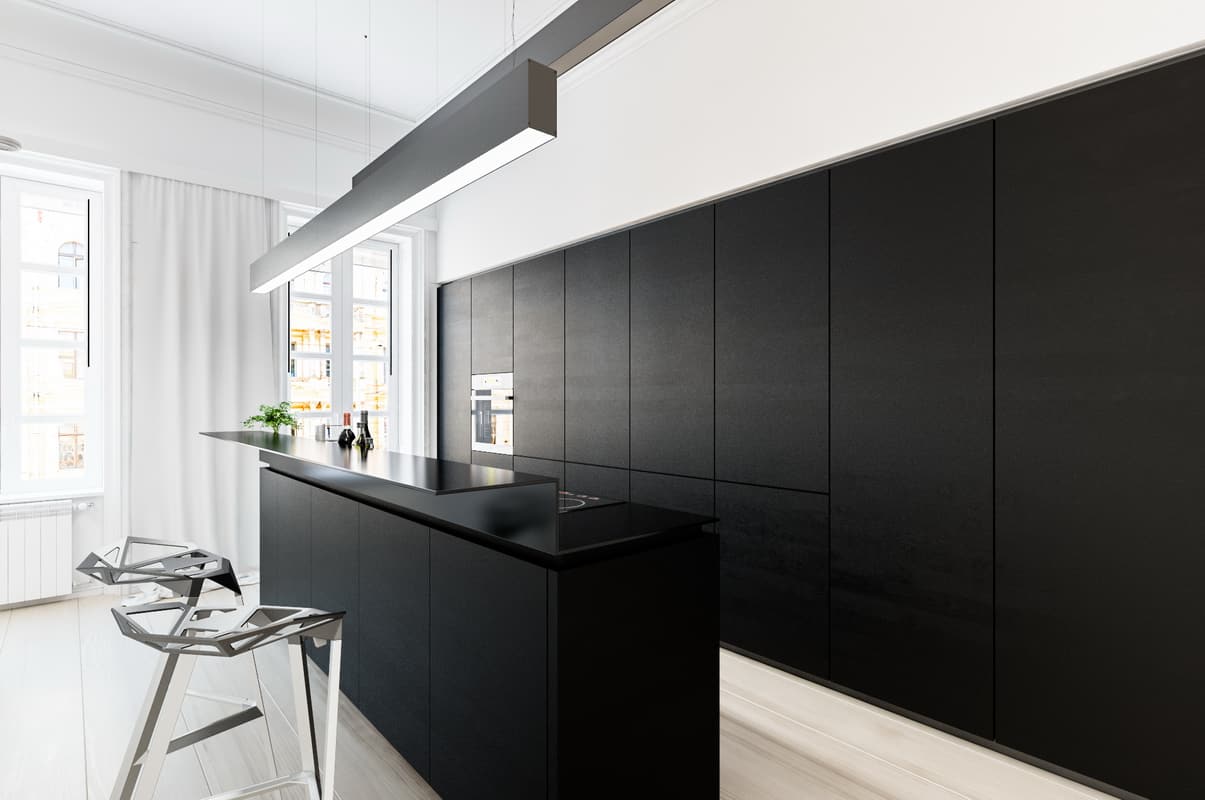 As long as I remember I was always amazed by the Japanese architecture and the way that architects handle with design issues on small areas or interior spaces. They do optical illusions, they play with sunlight or artificial light, they focus only on things that the home owners really need.
-Andrzej Chomski
If you lose, do everything you can, to be a winner, even if you will lose again.
-Andrzej Chomski
About Andrzej Chomski
Andrzej Chomski, a master's degree architect holder from Poland. He graduated Architecture and Urban Planing Faculty on Bialystok Technical University in 2010. He received three nominations and two main prizes for the best Architectural Diploma in Poland in 2010. He is also experienced in professional visualizations and architectural photography field. See more of his works on Behance or his website.