Villa 45
The original house was respectfully upgraded and restored with a new inserted glass volume, which is the terrace and the studio, to make the attic more comfortable and usable… by which the interior benefits a magnificent view to the outside. The beautiful windows, differentiation of volumes and the differentiation of TRESPA panels, became a multitude of atmospheres and perspectives that brings richness and complexity together.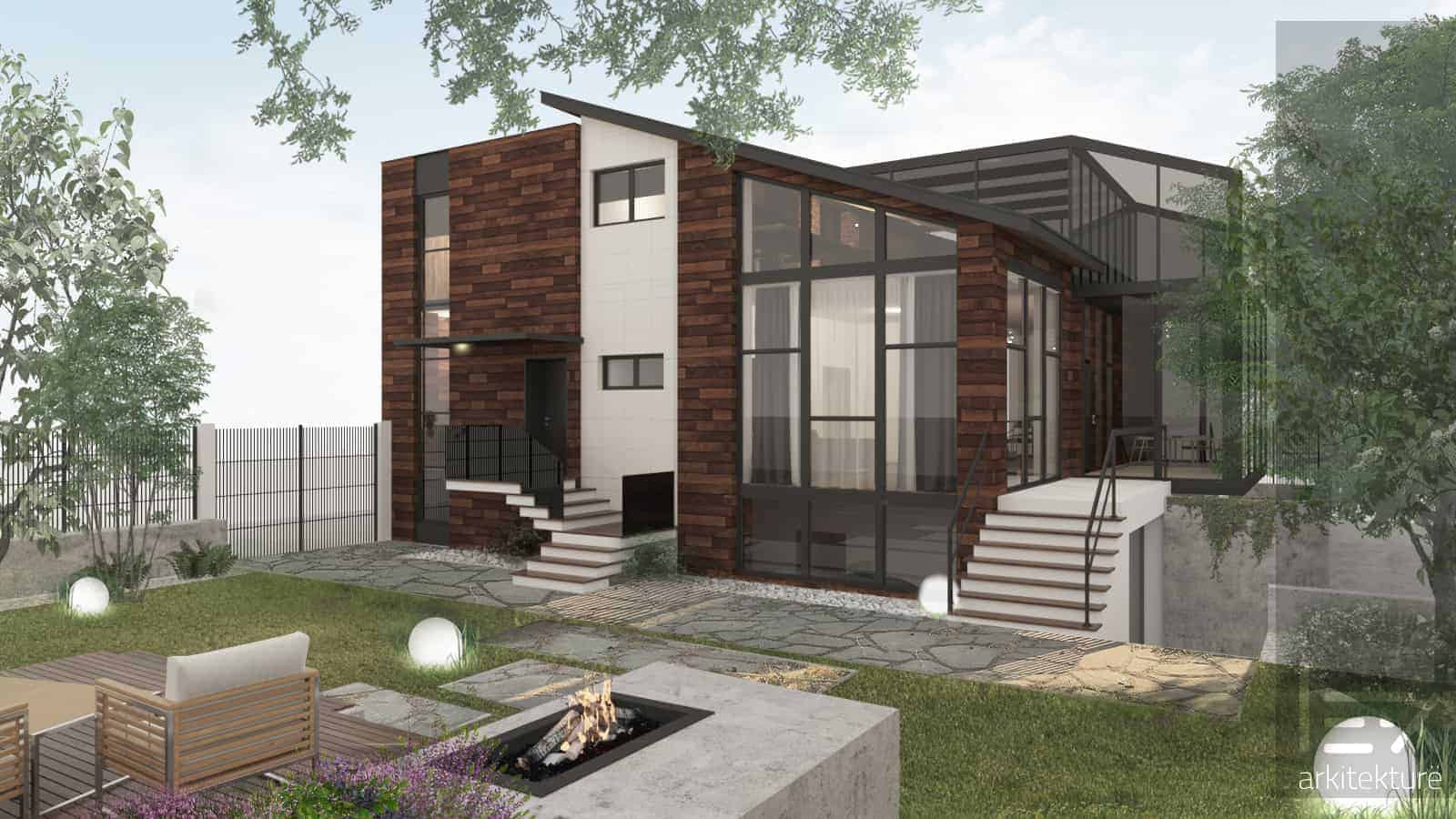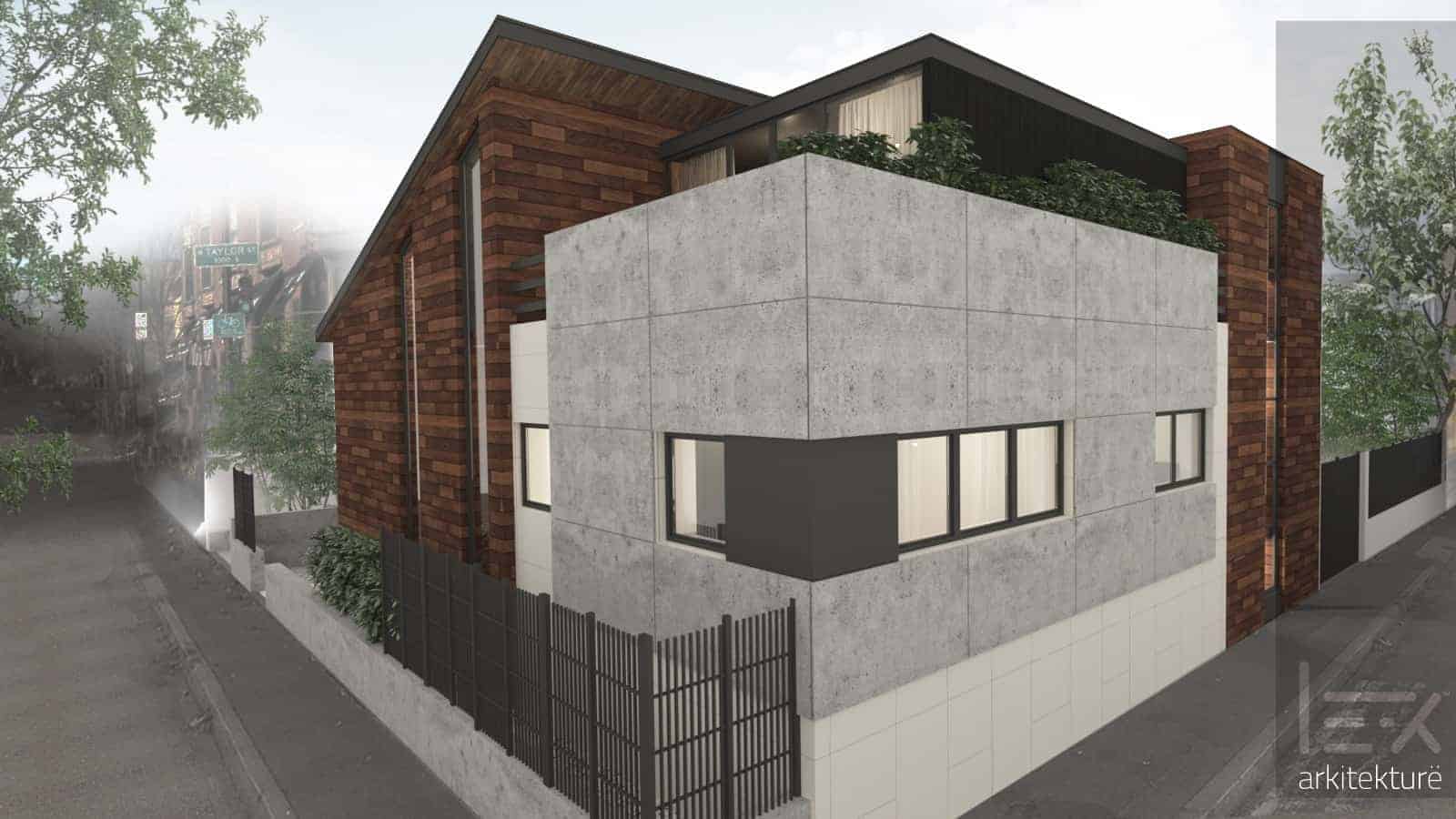 To limit all construction costs, structure, roofing, stairs etc., the idea was to create a new look that occupies a small intervention which will rich functionality, bring light through the interior spaces and to get a maximum degree of reading the surrounding landscape. The living space has been designed as an luminous space, directly connected to the garden and the winter garden.
The top floor, which is dedicated to a studio and a mini apartment of guests, is organized around a common area, where one can enjoy a panoramic view from the height of the neighborhood. Nature and the relationship to the landscape play a fundamental role in this work.The design treated the outdoor spaces of the garden area like an extension of the house itself, by making it a warm and attractive ambient.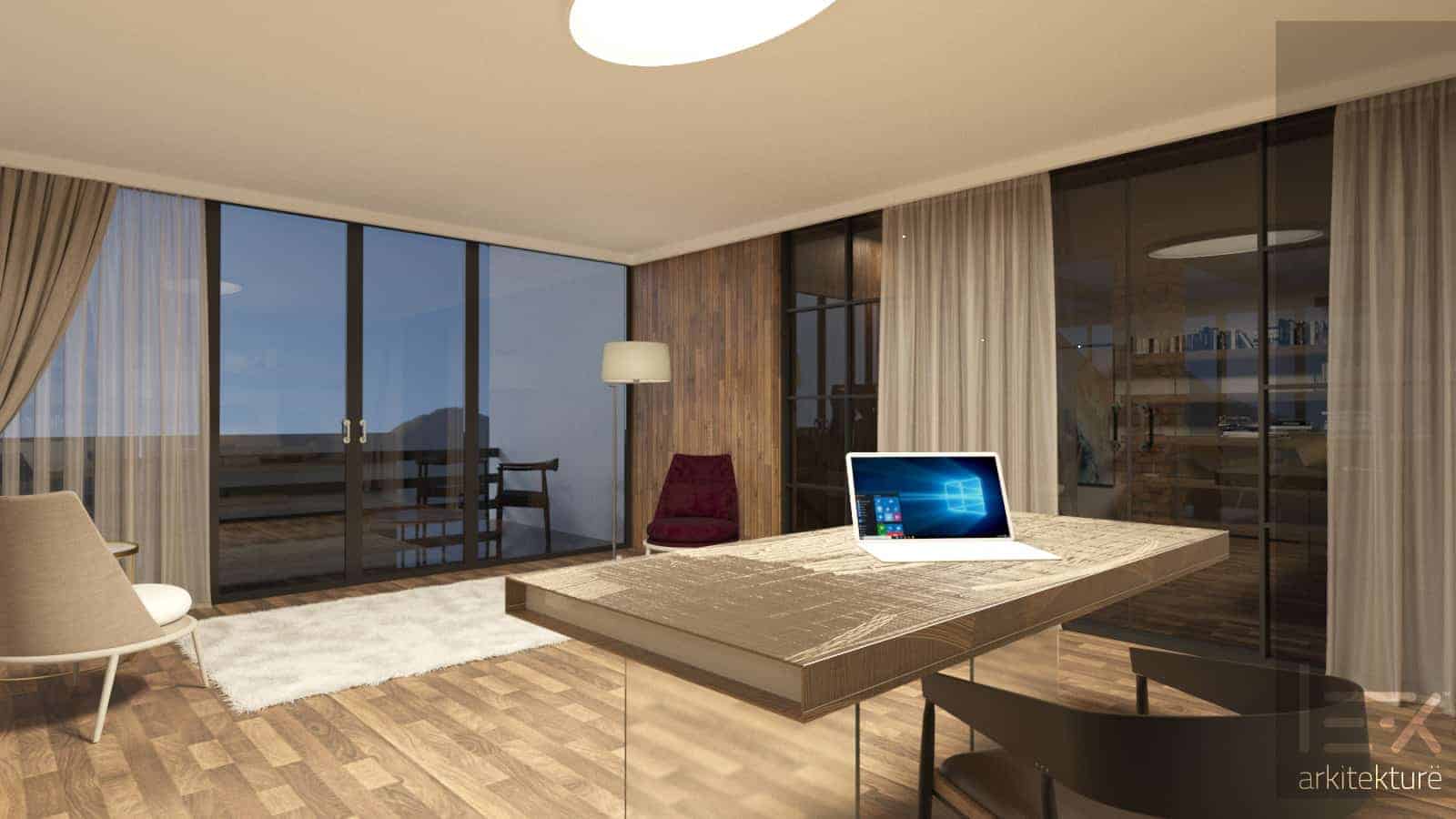 The villa is designed to meld with the surrounding landscape, it's as if the site's natural environment, and the architecture coexist harmoniously. The house has become a part of the landscape. The sunken living area follows the contours of the terraced land, opening up views to the outside.