VILLA PALMS APARTMENTS
The Villa, located in Dubai, UAE
Architect - visualisation: Anna Andriushchenko
Area: 1480,30 m²​​​​​​​
Year: 2022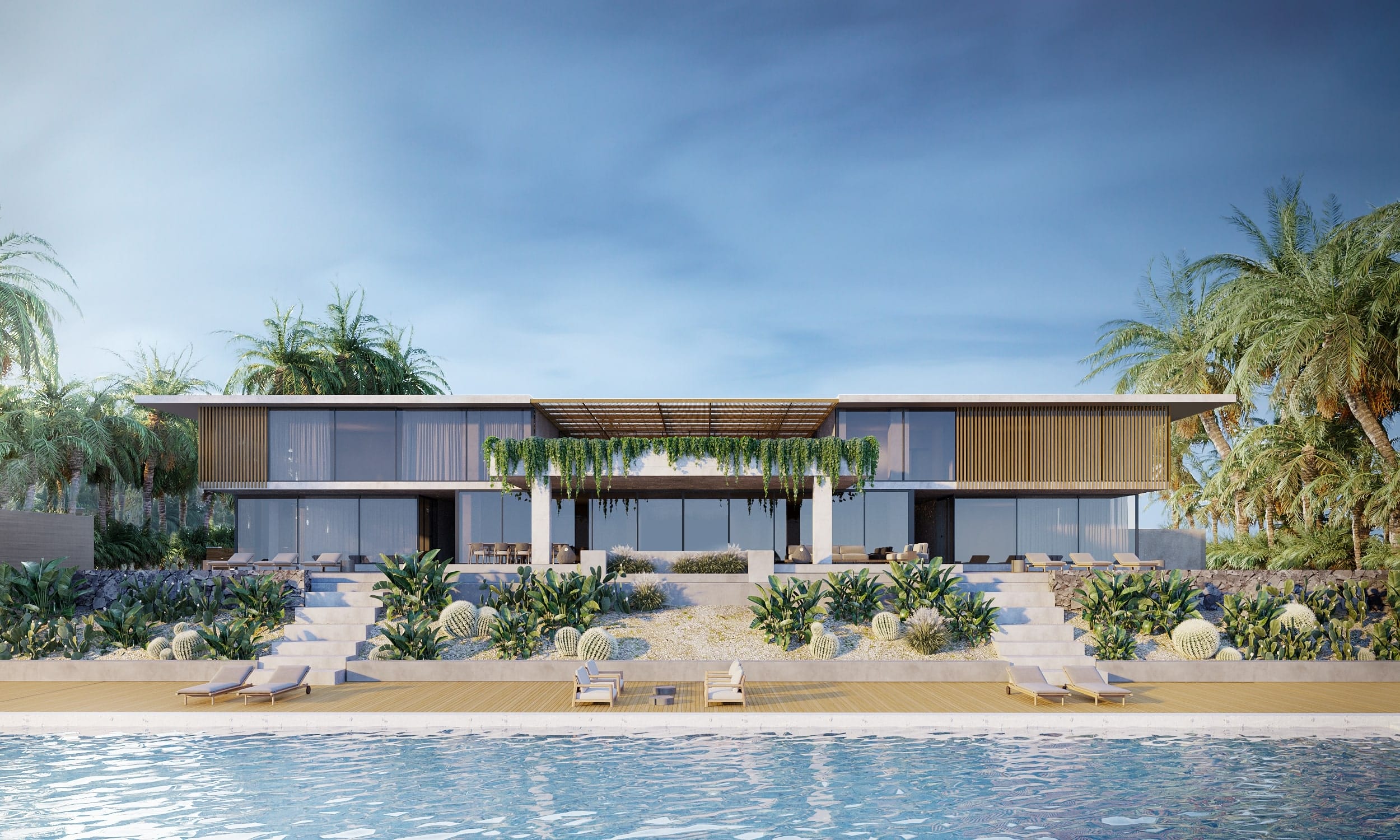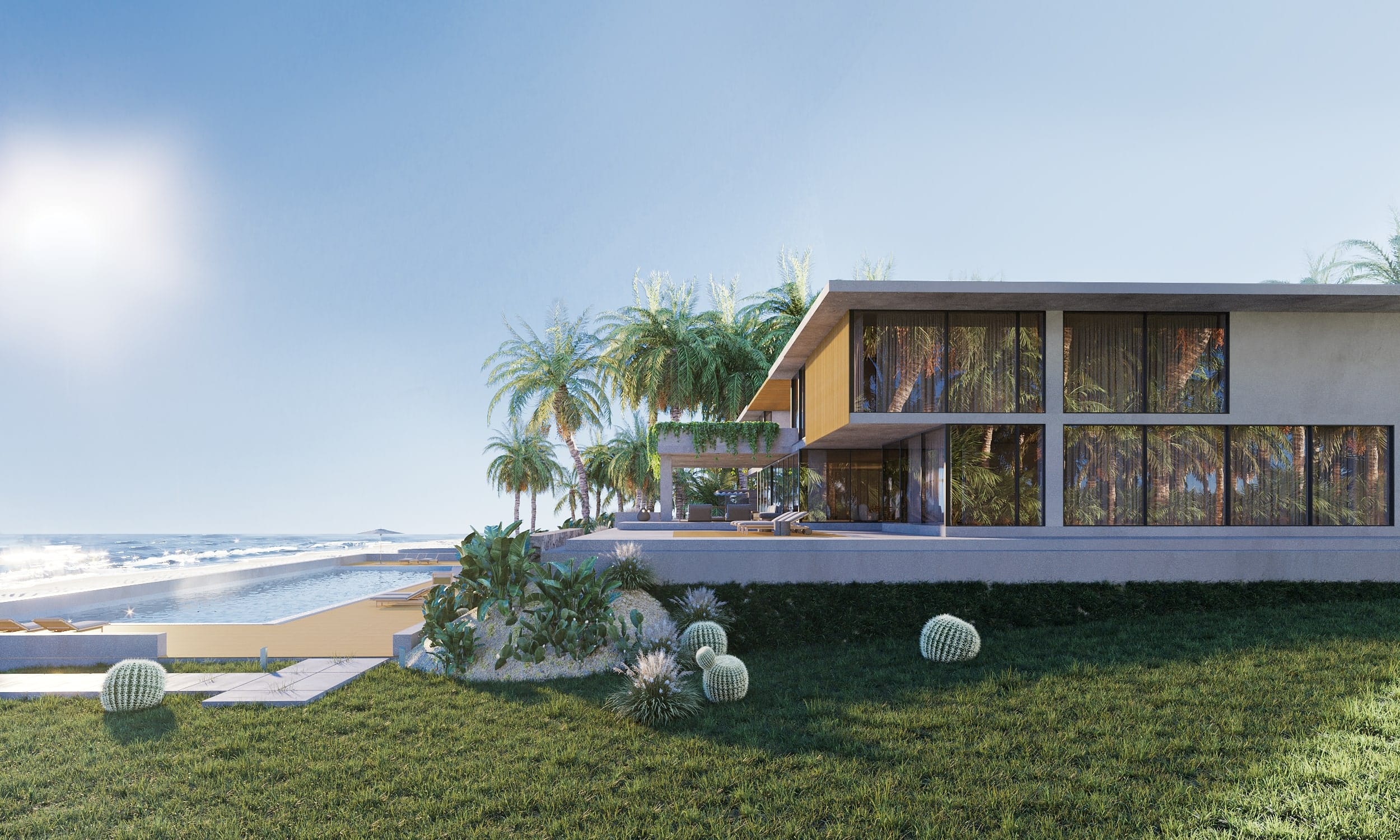 The idea revolves around nature.The main concept of the house is flexibility of volume, inclined planes and diagonal cuts that increase the volume.
The facades of the villa are finished with white putty.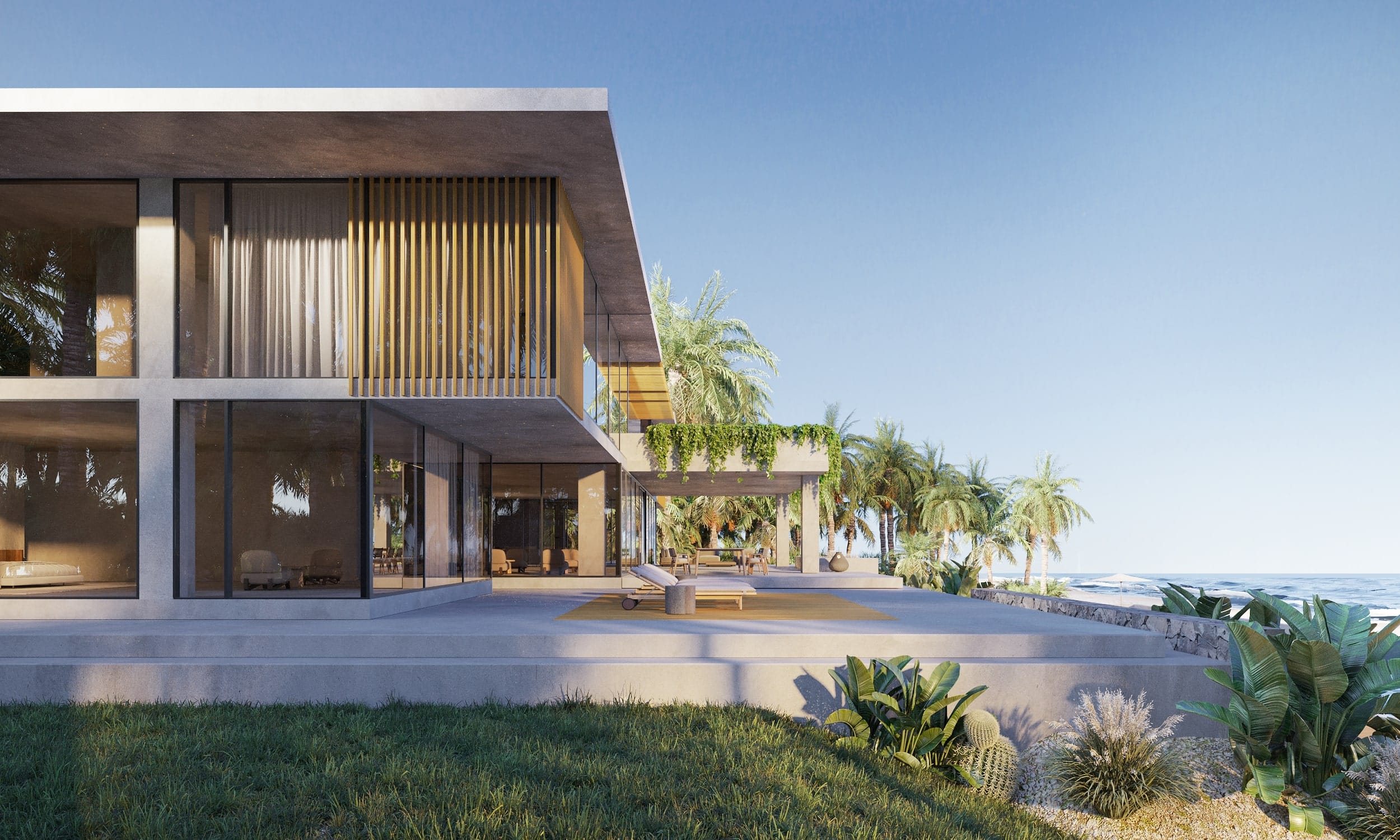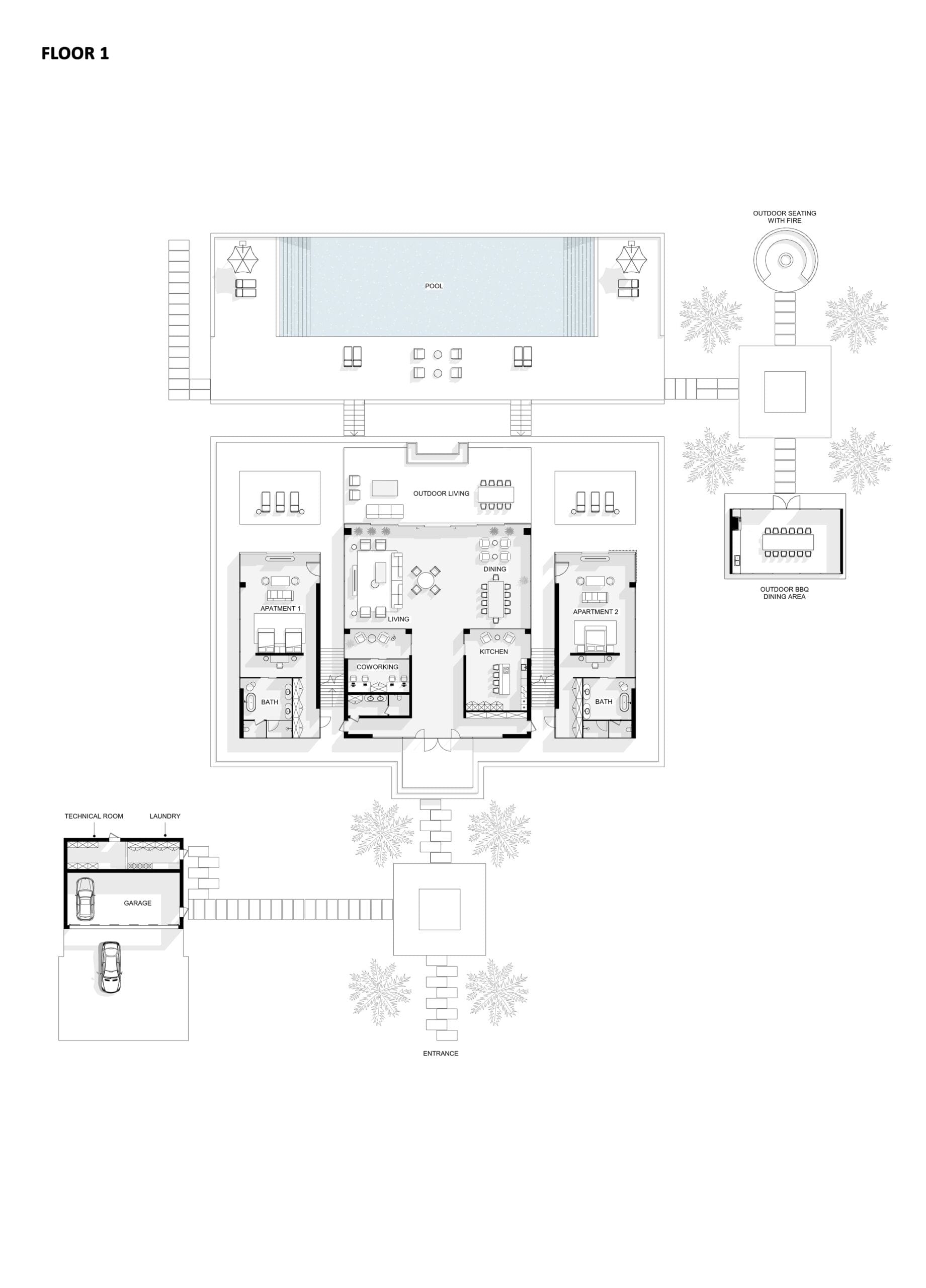 Autodesk Revit, Adobe Photoshop, 3DsMax+Corona Render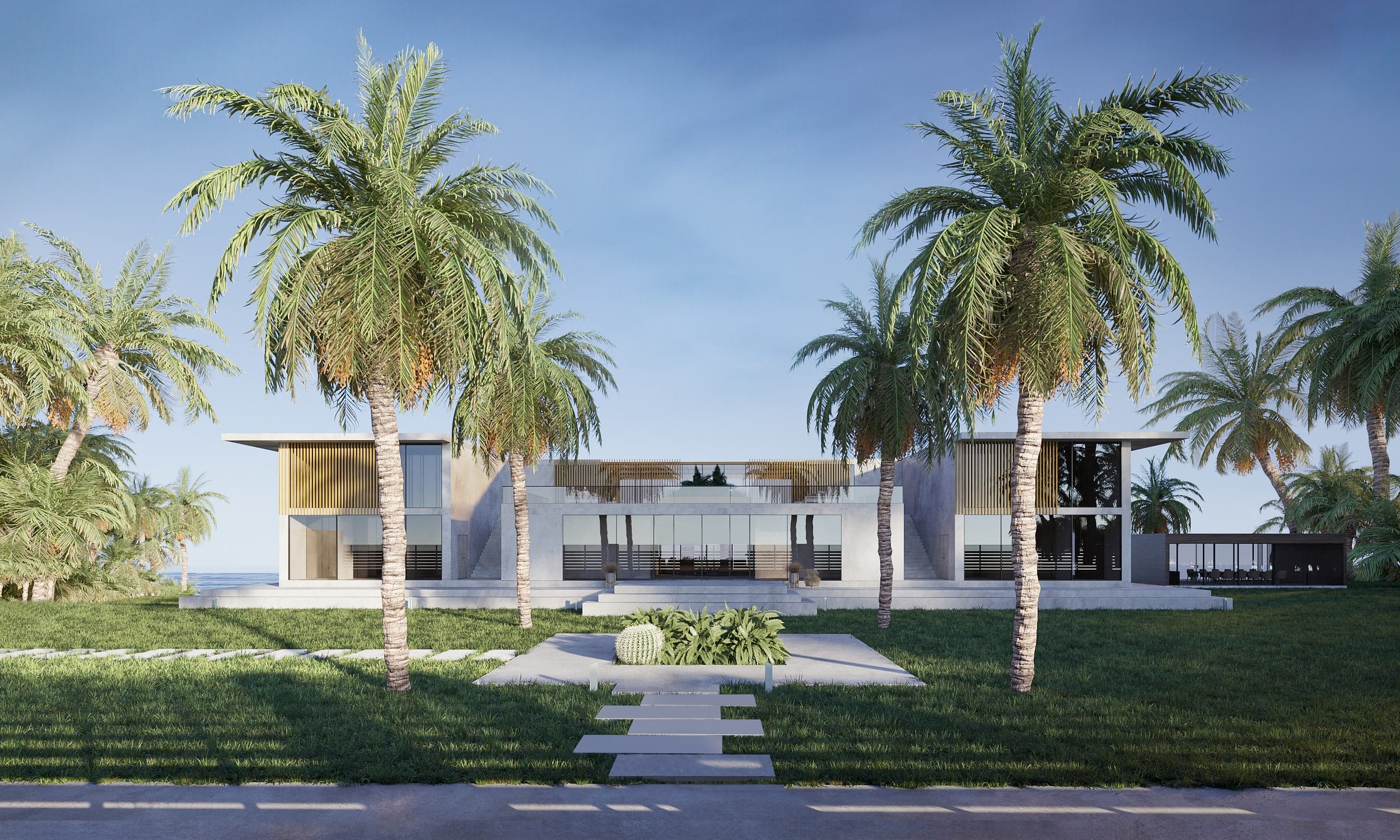 The built environment to the individual, incorporating changing conditions as a positive element of the project, for which a design capable of withstanding the passage of time is necessary, both functional and aesthetic.