Vol.0 Books & Prints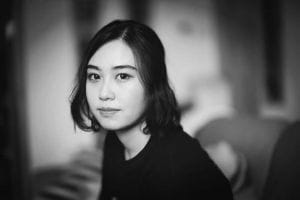 Vol.0 Books & Prints is a branding project. It is an artists' book store aiming to celebrate all printed matters. Vol.0 Bookstore has two branches, one [Volume Zero Books & Prints] sells artists' books and promotes young graphic artists, while another [Volume Zero Workshop & Book Fair] focuses on holding workshops and book fairs.​​​​​​​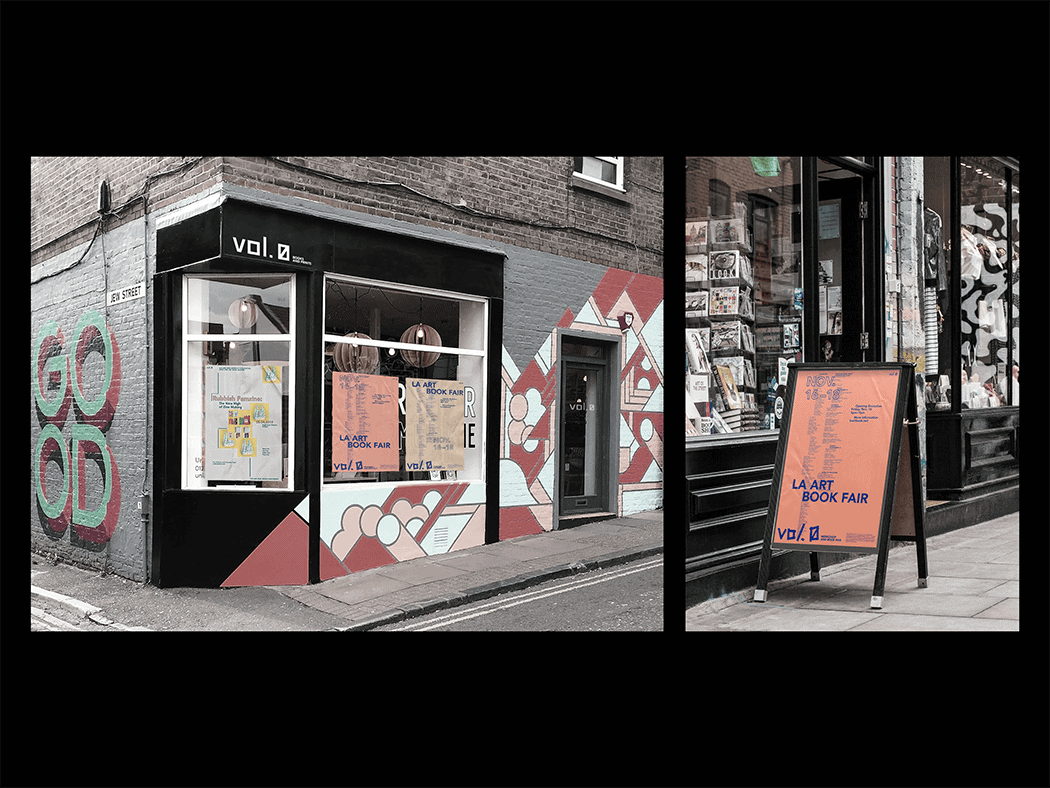 I expand my creative capabilities by diving into the world of physical media. From exposing film in the darkroom, etching copper plates with acid, and forming clay on a pottery wheel. I am really interested in artists' books and printed matters. This project starts with my collection of artists' books. I feel like there is no platform that can allow young graphic artists to promote themselves right now, so I decided to start up a bookstore to celebrate all printed matters while to provide opportunities to young artists to promote themselves.
Artists' book-making is all about the uniqueness of artists themselves. So the whole identity system is very flexible. My color palette was inspired by the risograph inks and the colored stock paper that artists use to create independent zines. One of the branches of this brand focuses on holding workshops and book fairs, so the logo was done with tape to emphasize the making process.
They are all related to the deliverables that I decided to make for this bookstore. I used Adobe Illustrator, InDesign, and Photoshop. I need to think about what I should make in order to bring my bookstore to "life". In the end, I have stationery, posters for each branch, website, flyers, book fair tickets, and other merchandises.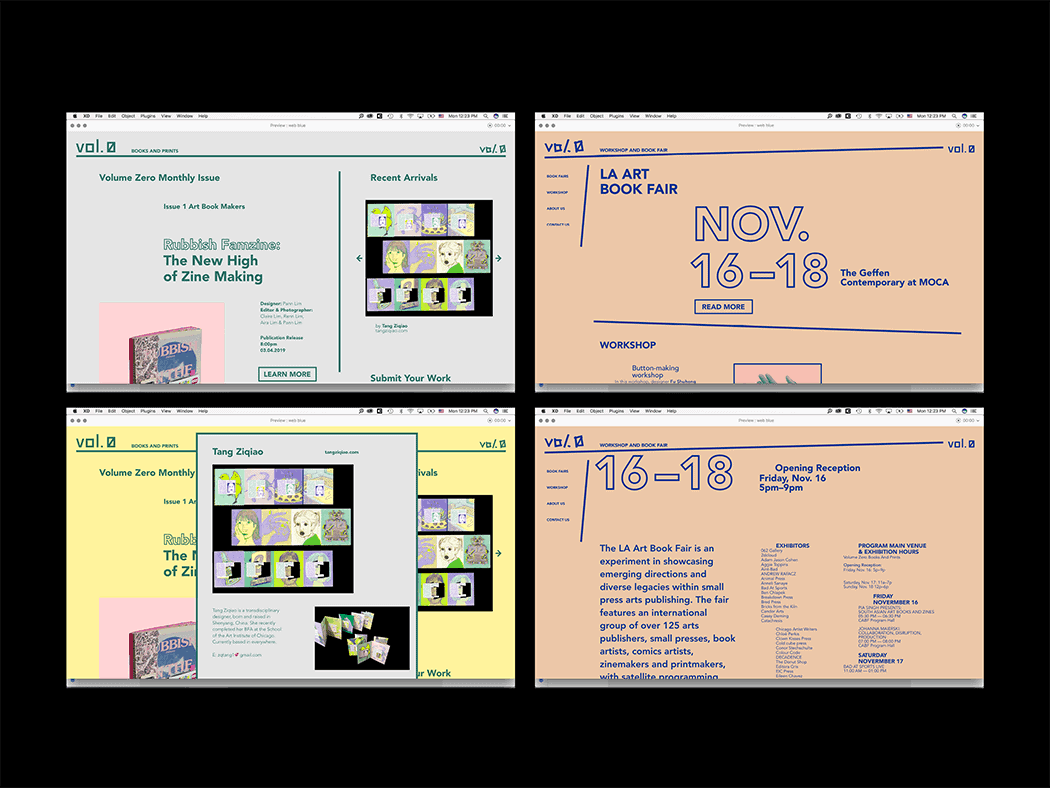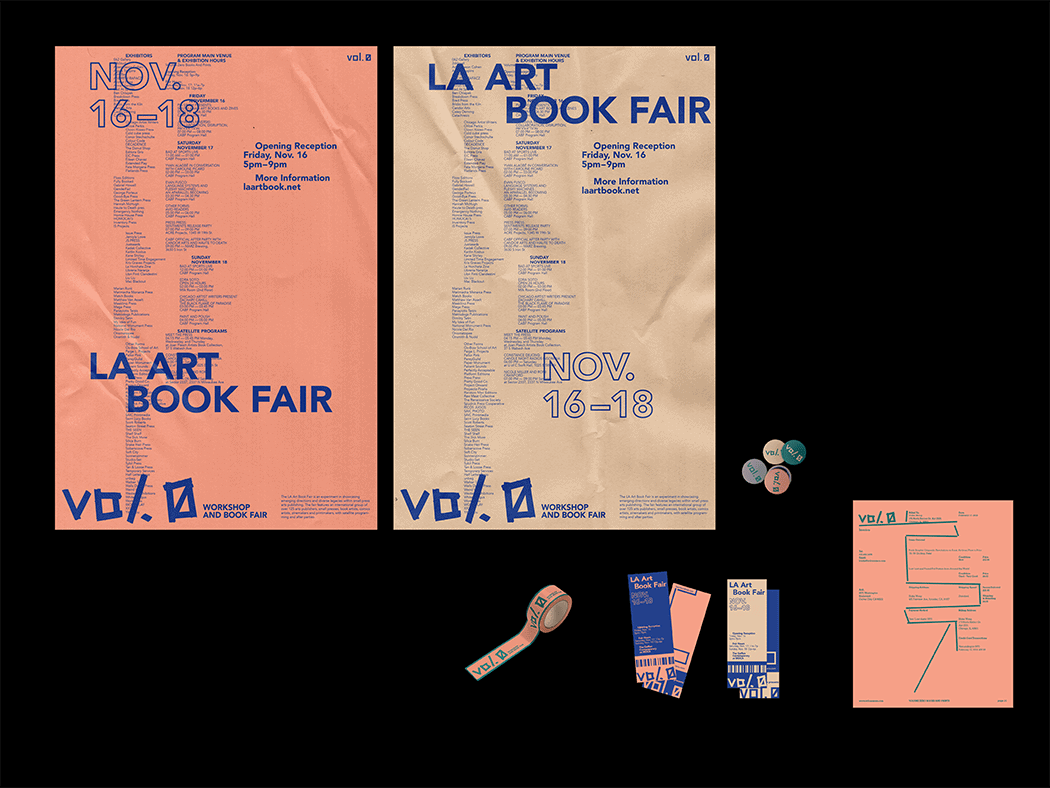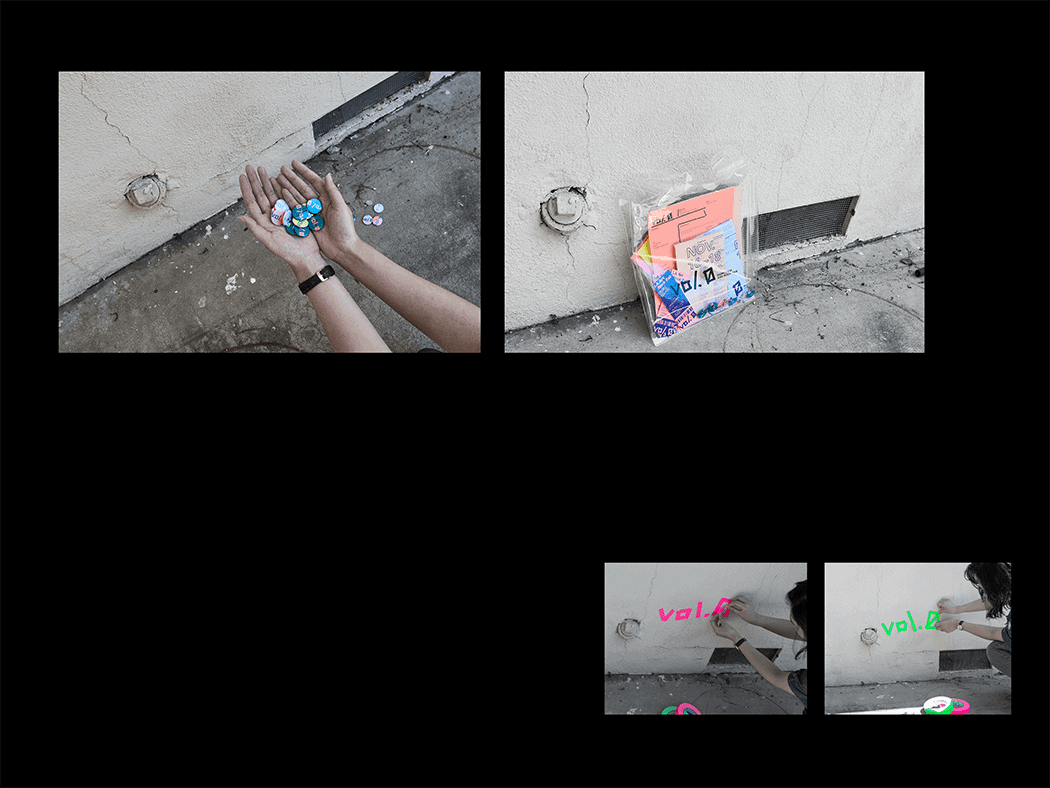 Nowadays, the publishing industry is like a universe filled with energy. When exploring it, you will find many shining publications. No matter it is a bimonthly or quarterly magazine or an artist's book, it's hard to predict the content. You will also find indie zines and numerous intriguing books. 
Some artists might dream to own a book store, stocking the bookshelves with the warmth of culture and sharing wisdom hidden in books with readers. Meanwhile, they can publish books that they like and have a printer of their own, so they can print and experiment different print finished by themselves. They can be involved in the whole process, from conceptualization to printing and selling, and their times are meaningfully filled up.
Vol.0 Books and Prints has brought that dream into reality. Art books are telling stories of publishers in a unique visual way.