Watercolor portraits
Leticia Andressa Gumz Sabino
Watercolor is my favorite technique. Among the many that exist, is the one that I identify myself the most. I started by drawing birds and elements of nature. Over time I mastered the technique more and felt like doing my first portrait. I took the portrait of my husband, hidden from him, after he so much as asked me to draw him. I got help from my drawing teacher at the time. I remember I was very happy with the result, I gave him a birthday present. After a while, an acquaintance of mine asked me to draw his boss. I wanted to present him with a watercolor of mine. What an honor, I thought.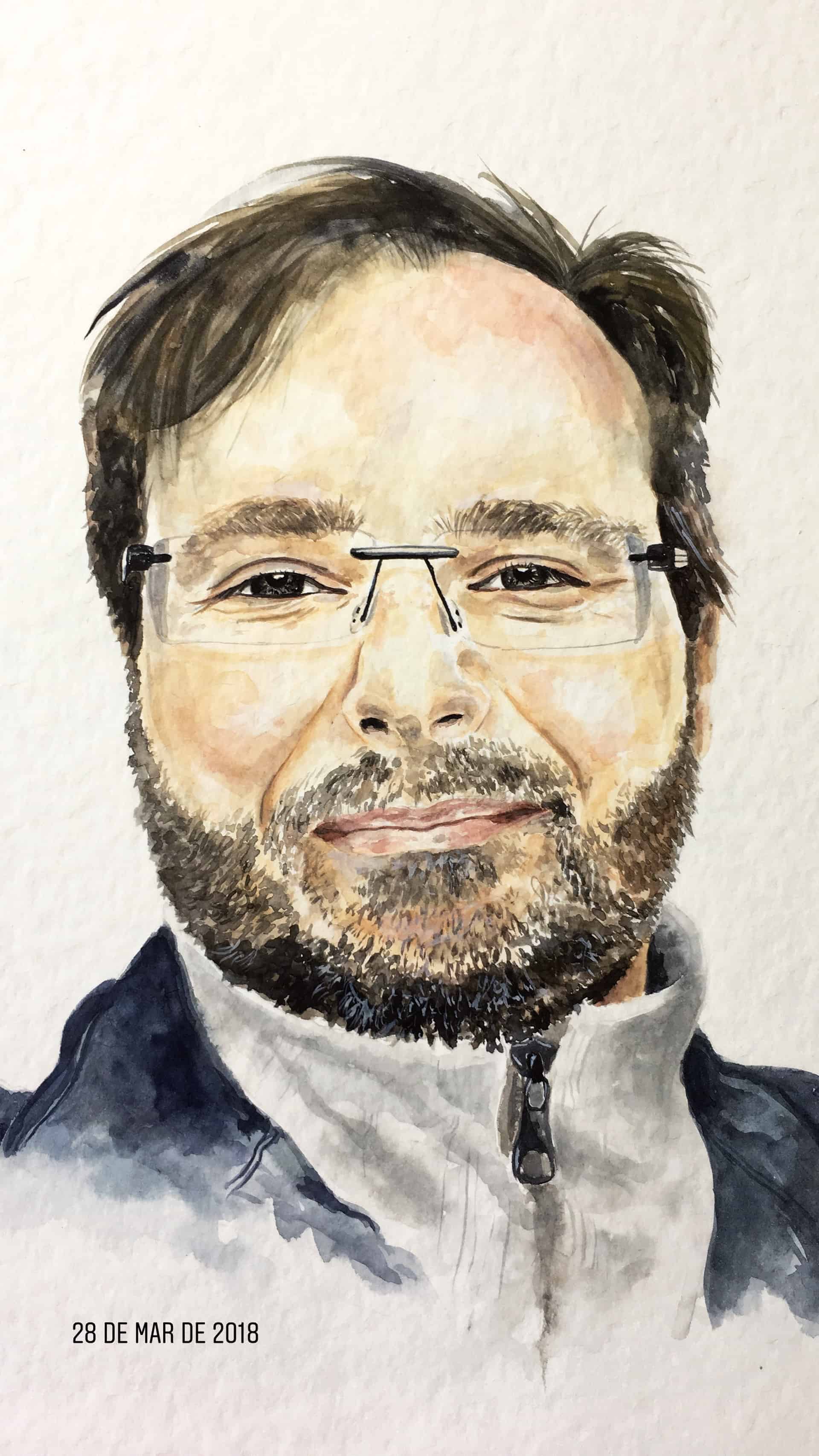 This was my second watercolor portrait. The first being a paid order. The customer loved the result, and the gift also. I was super happy, of course. Soon after, I took as a challenge the portrait of my parents. When I finished I gave the two of them, who loved art very much.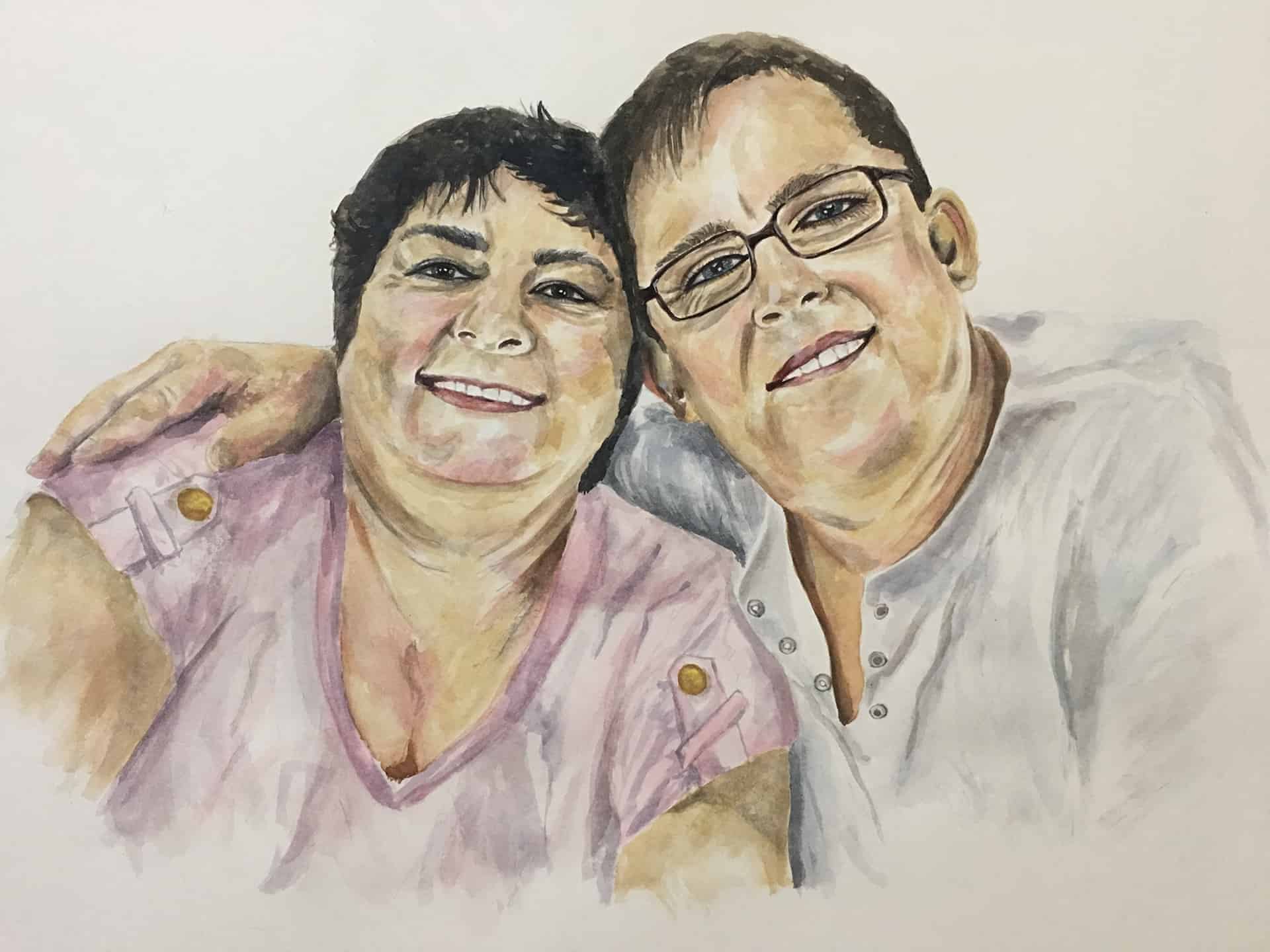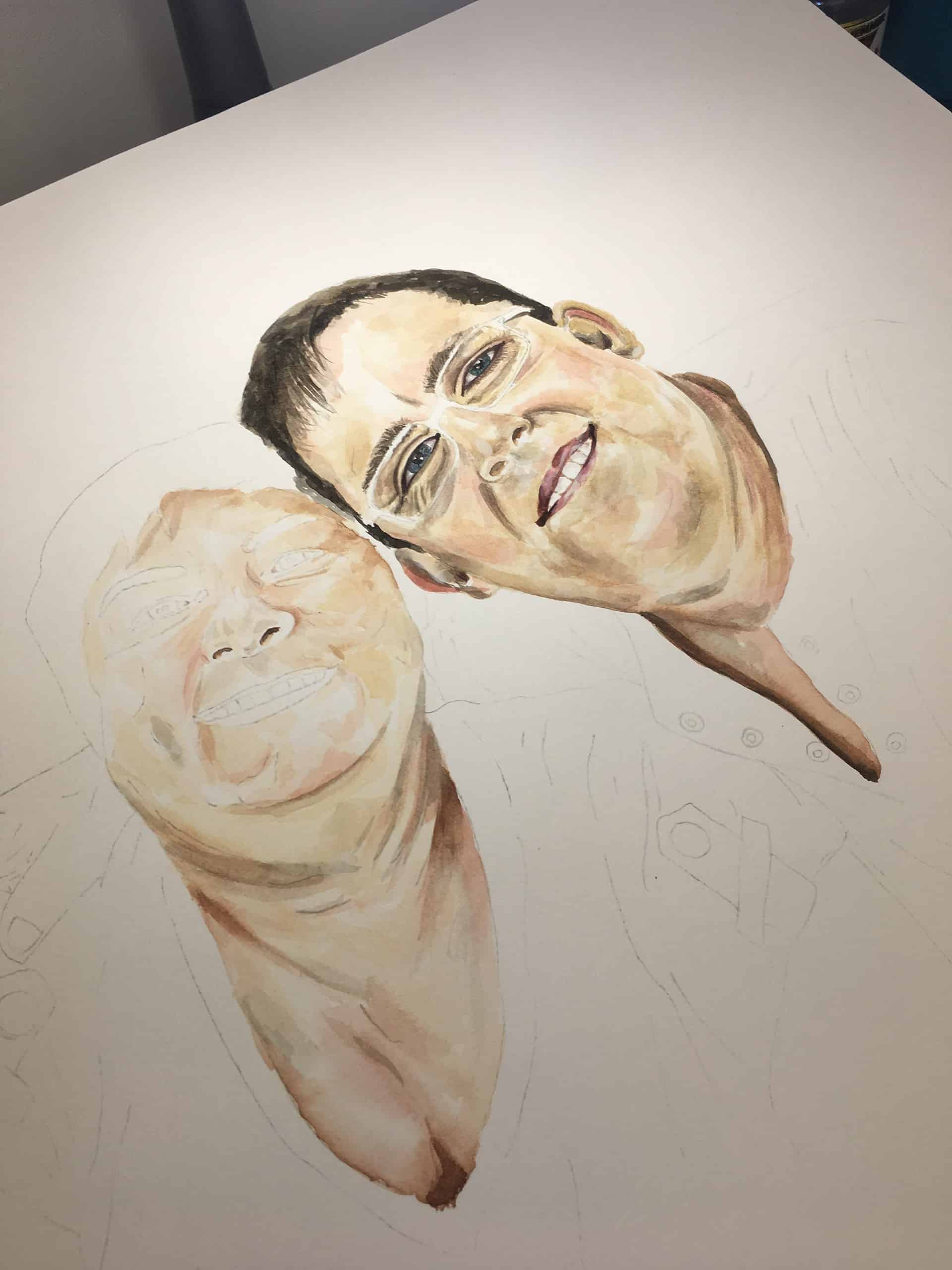 I used special canson paper for watercolor, and van gogh inks. First I make a sketch of the whole face of the person, at that time I use the ilustrator adobe. Then I print this outline and step onto the paper using a lightbox. I do this process because I care about the traits of the person, you have to stay as sure as possible.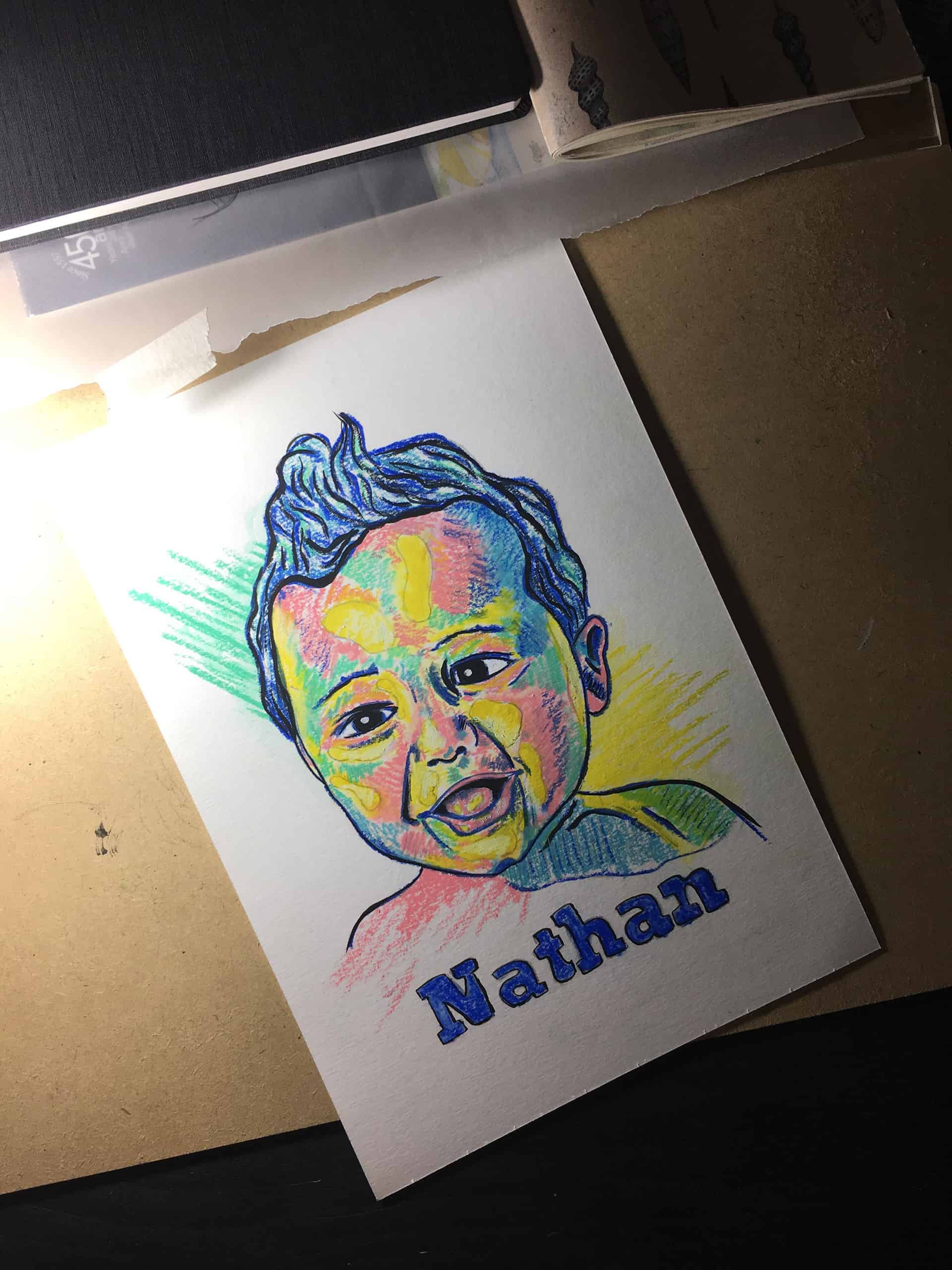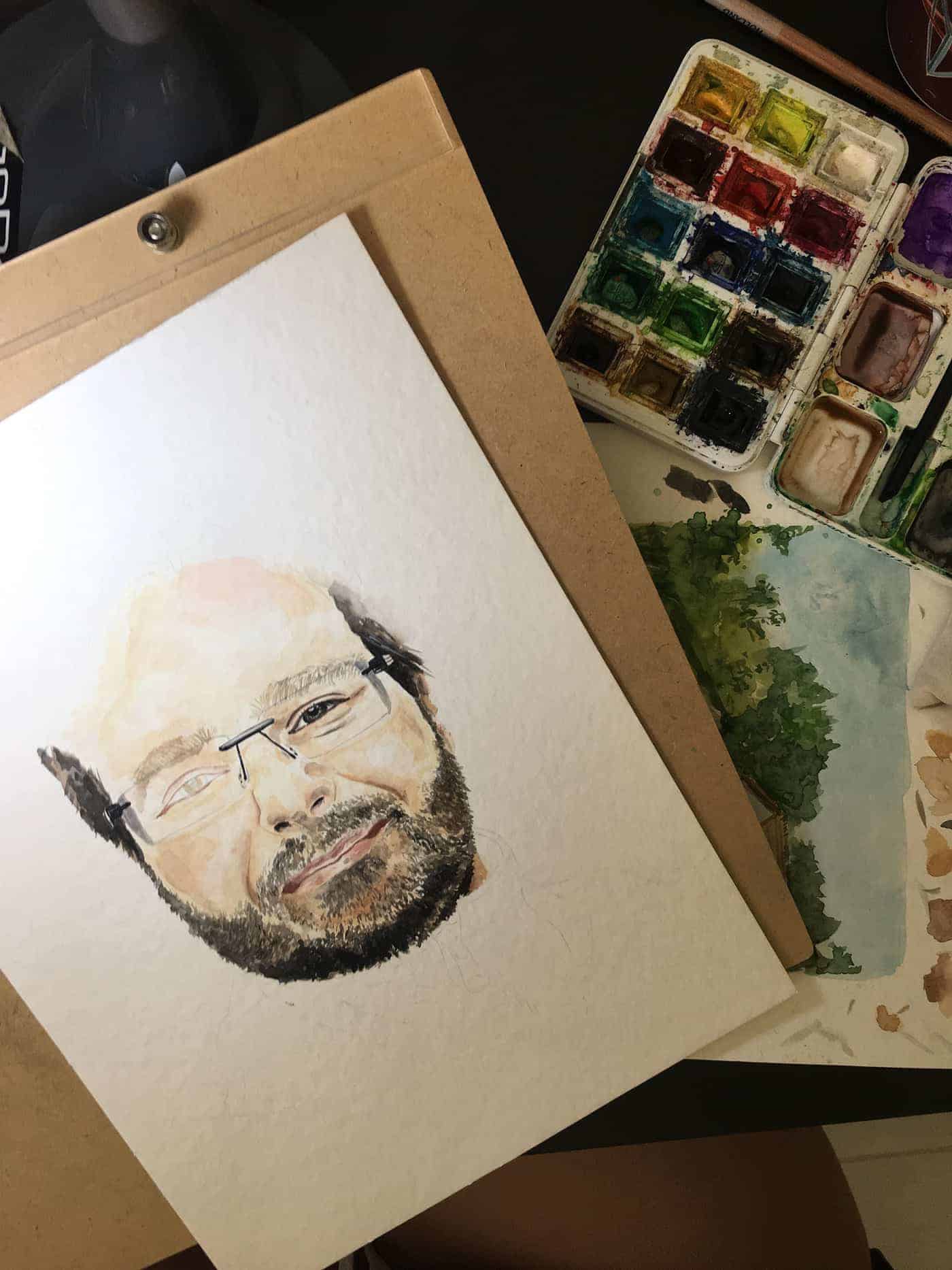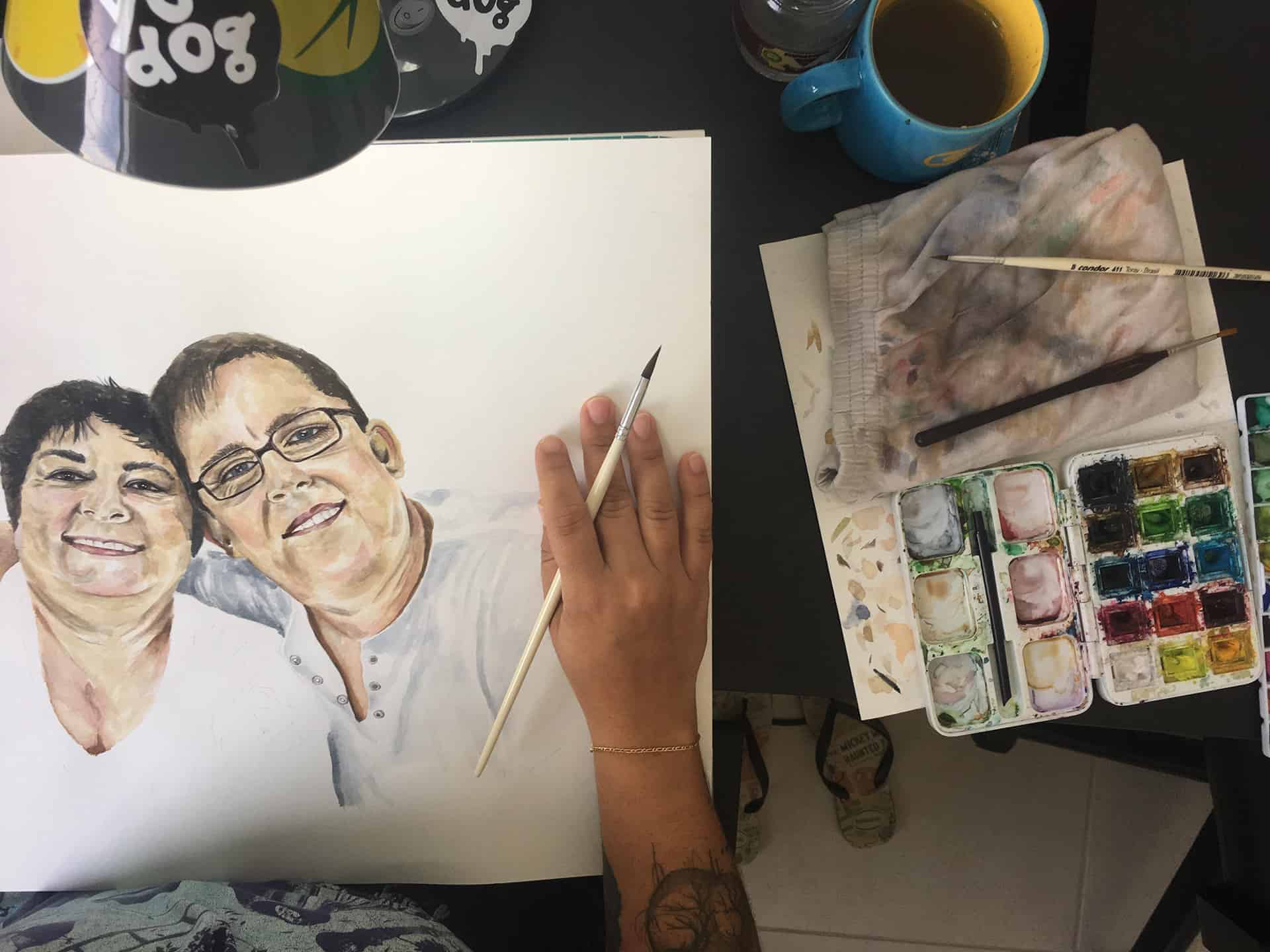 People respond well to drawings. Usually they congratulate me. I think with each drawing I make, I evolve a little more. The more you practice, the more you develop the technique. One technique I was tempted to try, was the water-based pastel chalk. I ended up doing this baby, with more colorful tones and full of energy.