The project is called Winter because Iskren Marinov woke up one morning and saw through the window and everything was covered with snow and the picture of that interior came in his mind immediately. Read on to know further information about this project. Enjoy!
I love the cold weather, more than hot and warm summer. My idea was to make some room, using wood, white walls and some warm tone for accent like yellow. That way the room looks way more comfortable and friendly. I am fan of the raw materials, like metals (especially copper), concrete, wood. I don't like shiny materials.

– Iskren Marinov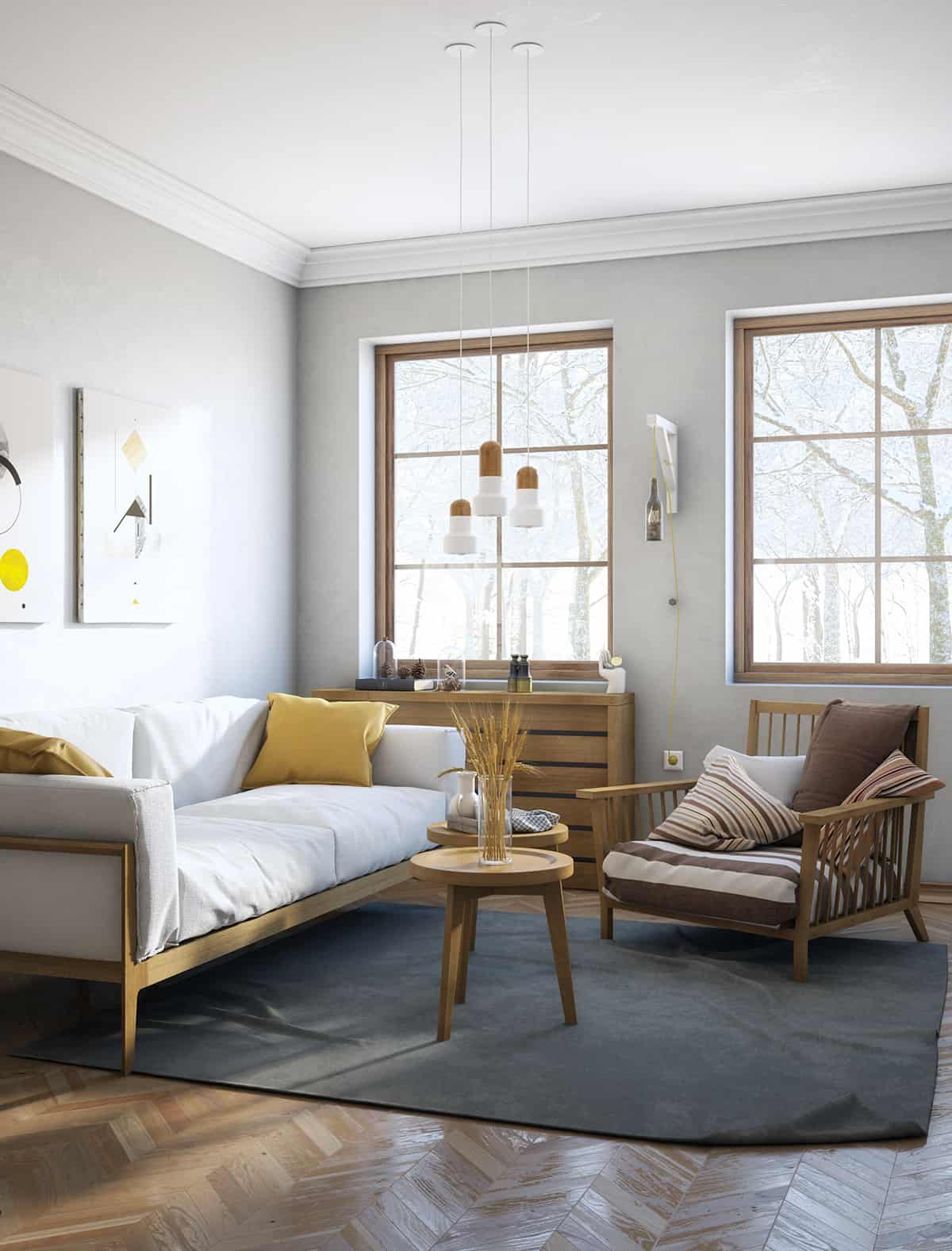 The idea for the furniture came from pinterest. I took a look at few sofas and chairs. My first idea was to add just a sofa, simple chair and some lamps, to create minimalistic scene, but it didn't look as good as i wanted. I changed the chair with soft armchair, which brings huge comfort in the room. It wasn't challenge to create that scene, because I knew exactly what i want to achieve, so it took me about 7-8 hours from the beginning to the end.

– Iskren Marinov
About Iskren Marinov
Iskren Marinov lives in Bulgaria and he is working as freelancer 3D Visualizer. He learned everything all by himself for about a year with the help of youtube tutorials. In order to learn about the light, he took a Photography course which helped him a lot. You can find more of his works on his Behance profile or website.