Wonderland by Johannes Seifert
Wonderland is a sequel to Johannes Seifert's former project, Wanderlust. He liked the idea of multiple planets that are linked to another, yet remain to function as an own micro-cosmos. After having completed the illustration, he knew that he wanted to create a 3D low poly version of the same underlying concept. Although, he deliberately decided to create a new visual world in which the figures are distinctively perceived as a community.
I recreated the idea with the mushrooms, the stream and the cactus and added a snail, some flowers and trees. The characters were built by using low poly elements in Cinema 4D.

- Johannes Seifert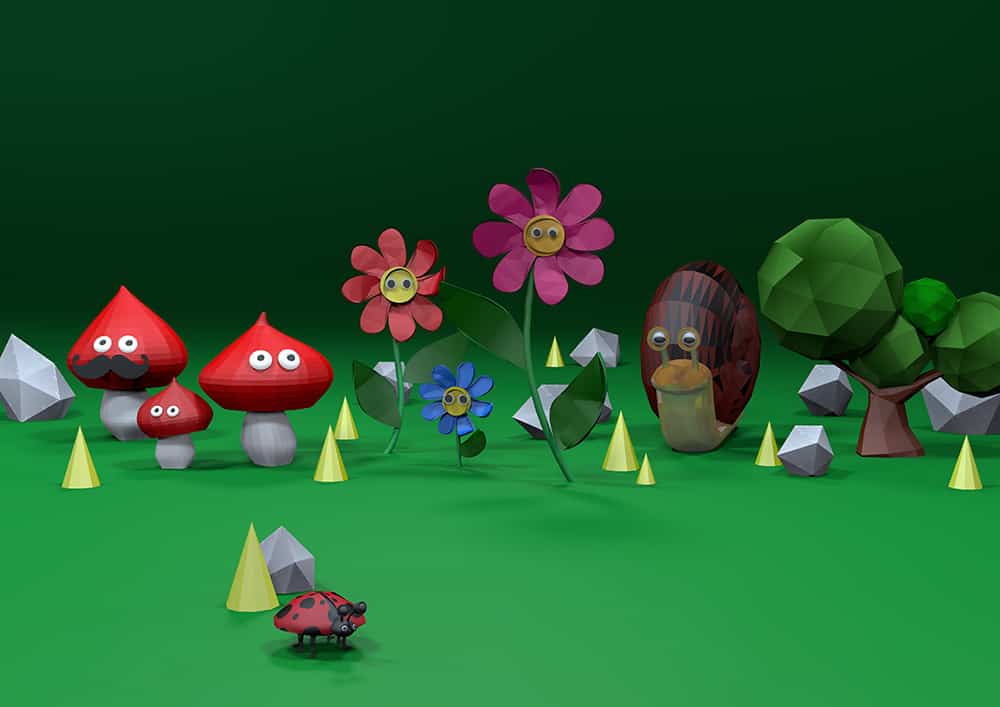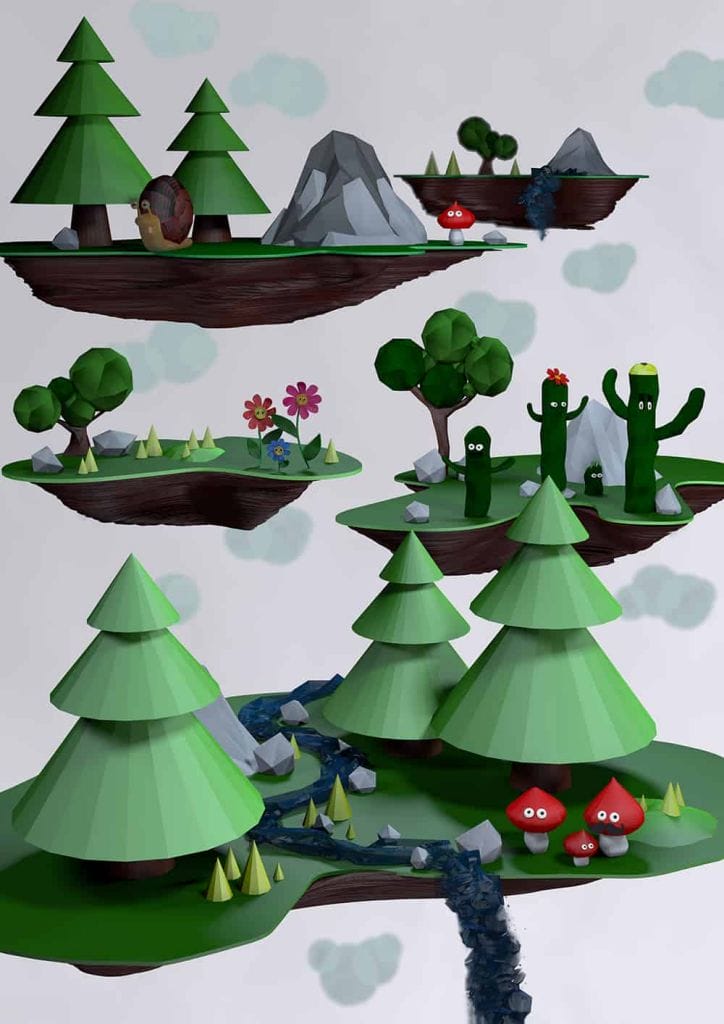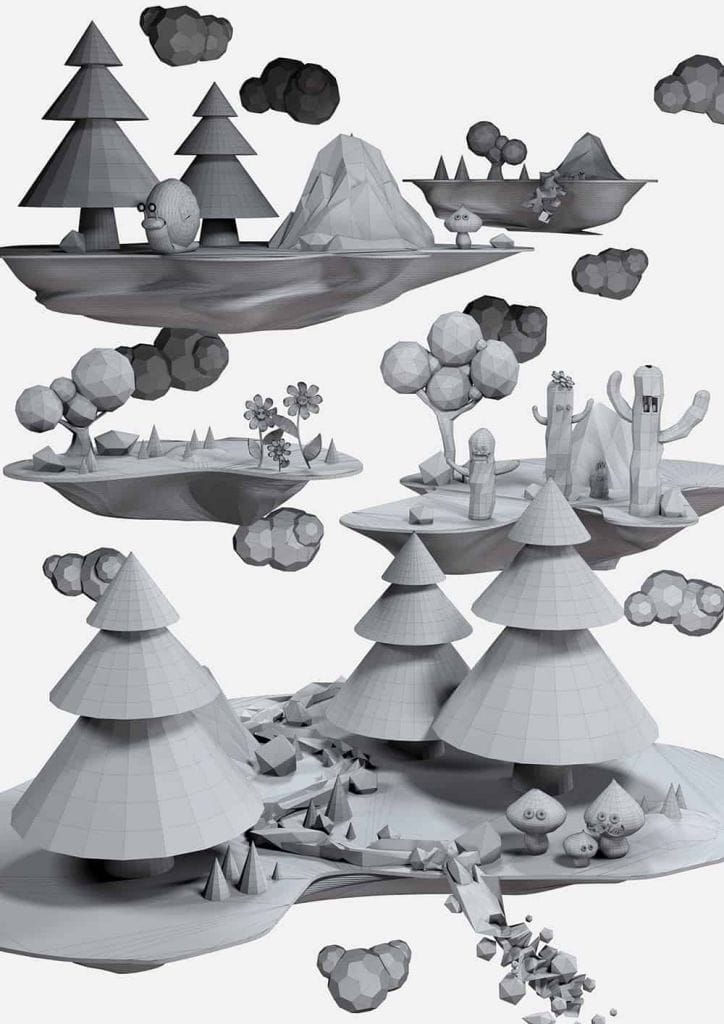 During this process, more and more ideas emerged: e.g. "daddy mushroom", a mushroom wearing a moustache was created. The post-processing of the typo and the water was done using Photoshop. Working with the low poly visual effect and the fantastic figures I got more and
more the feeling that I created a new little dream world, thus spawned the title of my artwork:Wonderland.

- Johannes Seifert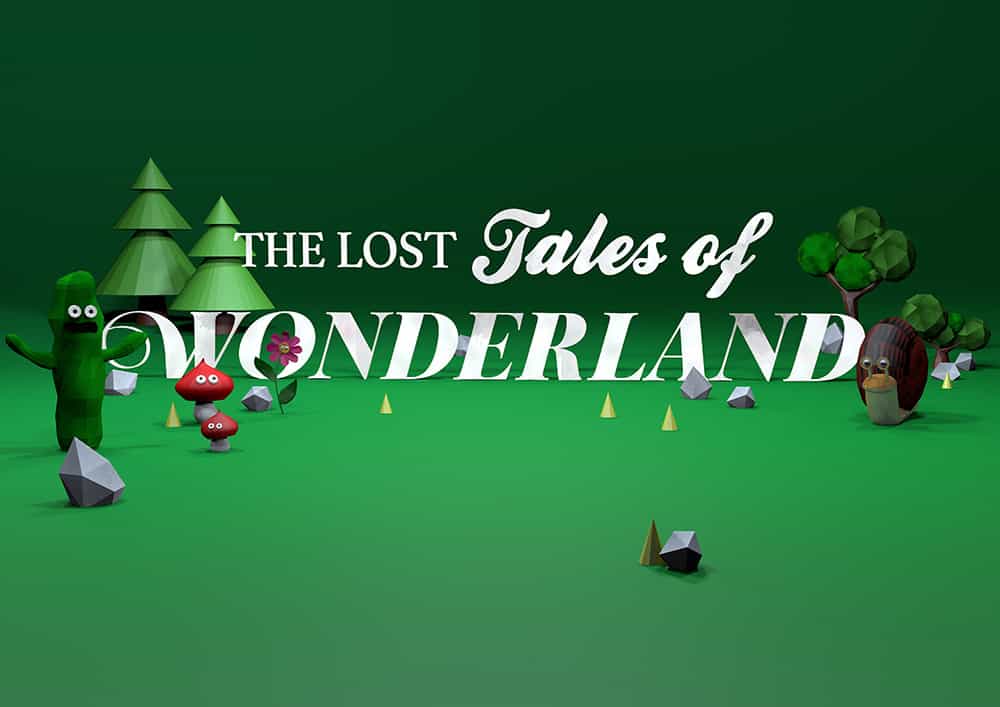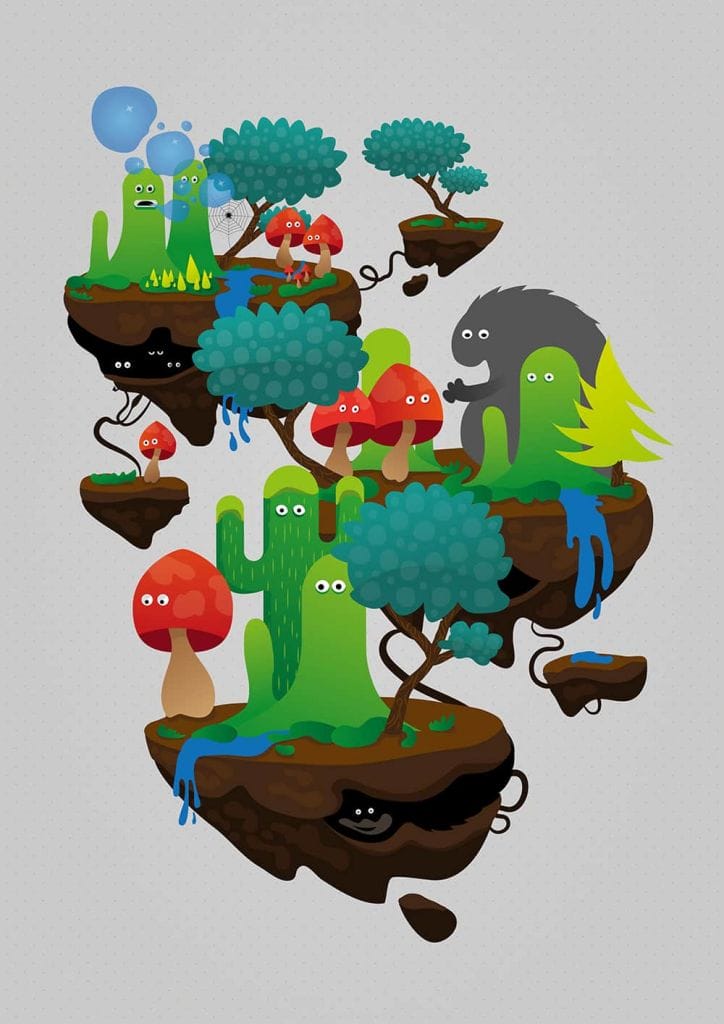 About Johannes Seifert
Johannes Seifert is a 2D/3D artist from Switzerland. Since his everyday life as an art director in an advertising agency and as a father of two young children can be quite stressful at times, he prefers to escape in fantastic surrealist worlds which he creates with Illustrator/3D programs in his spare time. However, he can only be satisfied with his artworks when his little son cheers up at the sight of the end product. Besides artwork, Johannes enjoys
traveling, snowboarding and spending time with his family. You can find more of his artworks on his Behance profile or website.