YZ in Yamaha's product category is all the off road category and Arik Schwarz's project "Yamaha YZ-E" was based on a specific freestyle off-road vehicle. At the same time, he wanted to integrate an electric engine. That is explaining the "E" in YZ-E. Read on and enjoy!
I was surprised that nothing on the market was created for the freestyle motocross guys. Today we can see some machines modified to be more ergonomic and more nimble for this kind of usage but nothing specific. That is why I founded interesting to think about the usage of the vehicle to create the ultimate freestyle machine. This vehicle is exclusively thought for some freestyle runs (not a huge battery autonomy).

– Arik Schwarz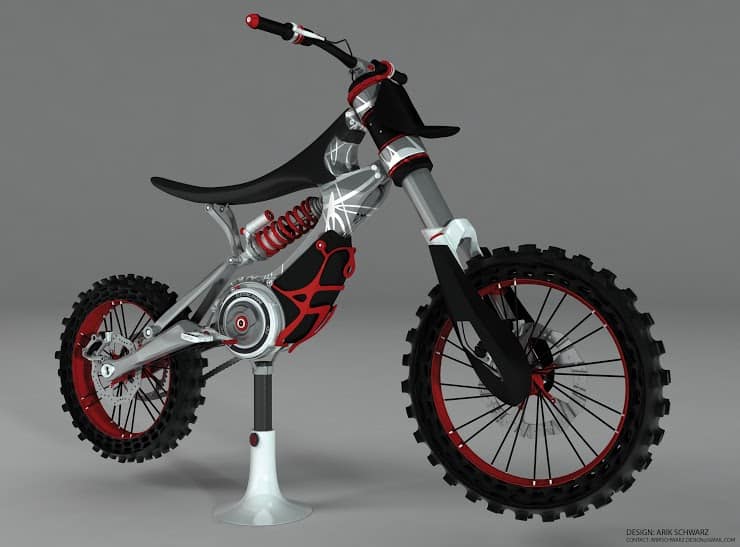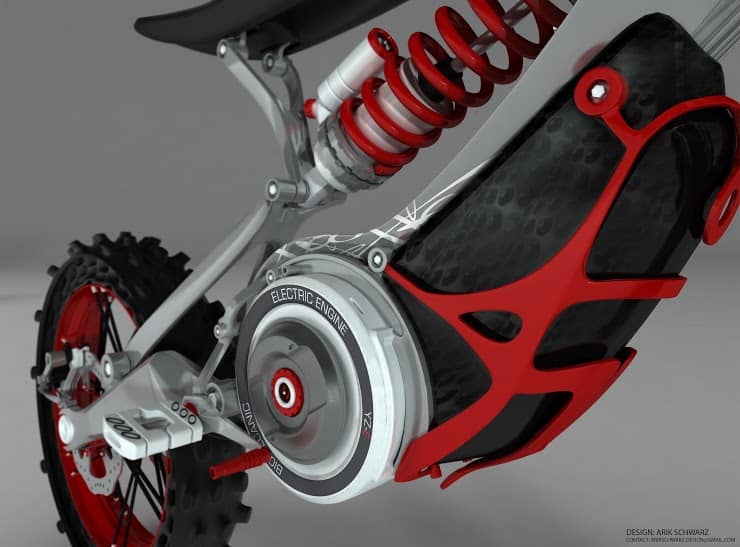 I was inspired by BMX and downhill mountain bikes for the architecture. And for the design language, it was important for me to have something with smooth and organic shapes in order to provide the best ergonomics. Also, the idea was to democratise the sport with an entry level machine with the possibility of a rental system near the tracks.

– Arik Schwarz
It was during a short project at school at the ISD(International School of Design). It was a 2 weeks project. I began an quick analysis on the existing products. After that I was sketching by hand some ideas to define the architecture and the global design. And then, I modelled all the vehicle on a 3D software called 3Dsmax(polygonal software). I was validating the ergonomics and integrating the power pack with all the global mechanics.

– Arik Schwarz
Tools Used: hand sketching, 3dsMAX with V-ray, Photoshop and Illustrator. I got the ideas from motocross as it was always a passion for me. The brief of the school was to create a vehicle expressing our personality. So, I thought that it was the best representation for me; Lightweight, high-tech, cool, ergonomic, and extreme to ride. The biggest challenge was the time. Like many projects. I was attracted to go in detailing each part to achieve the best project ever but it was not possible with the time I had. So I was doing my best in the time I had.

– Arik Schwarz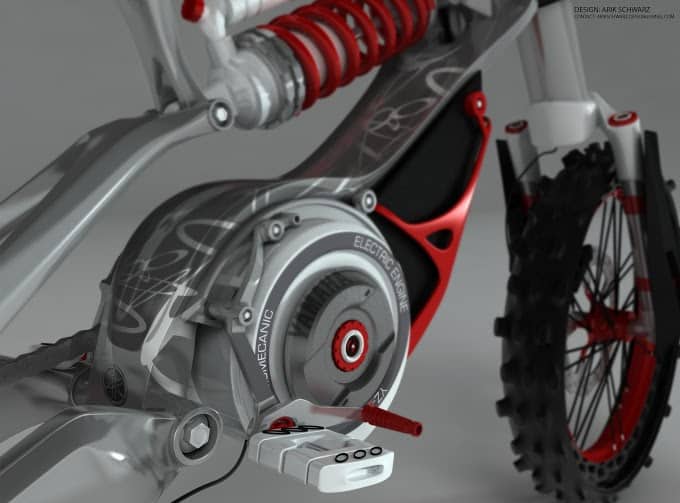 About Arik Schwarz
Arik Schwarz is an active and passionate German Transportation Designer. He graduated from ISD School (International school of Design) in Valenciennes, north of France in 2010. He is currently working at BRP (Bombardier Recreational Products) in the Design and Innovation center in Valcourt Quebec, Canada. Through his experience in this company, he had the opportunity to work on different important projects for SEA-DOO, SKI-DOO, CAN-AM brands and some Advanced Design works. You can find more of his works on his Behance profile or website.