Yellow accent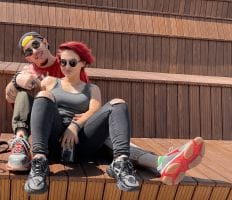 Pavel and Svetlana Alekseev
Bathroom in a minimalist style. There is no load in the interior and in the color scheme. The area of space allows you to place a bath, shower and storage cabinets. Also interesting is the combination of square shapes in design with round ones.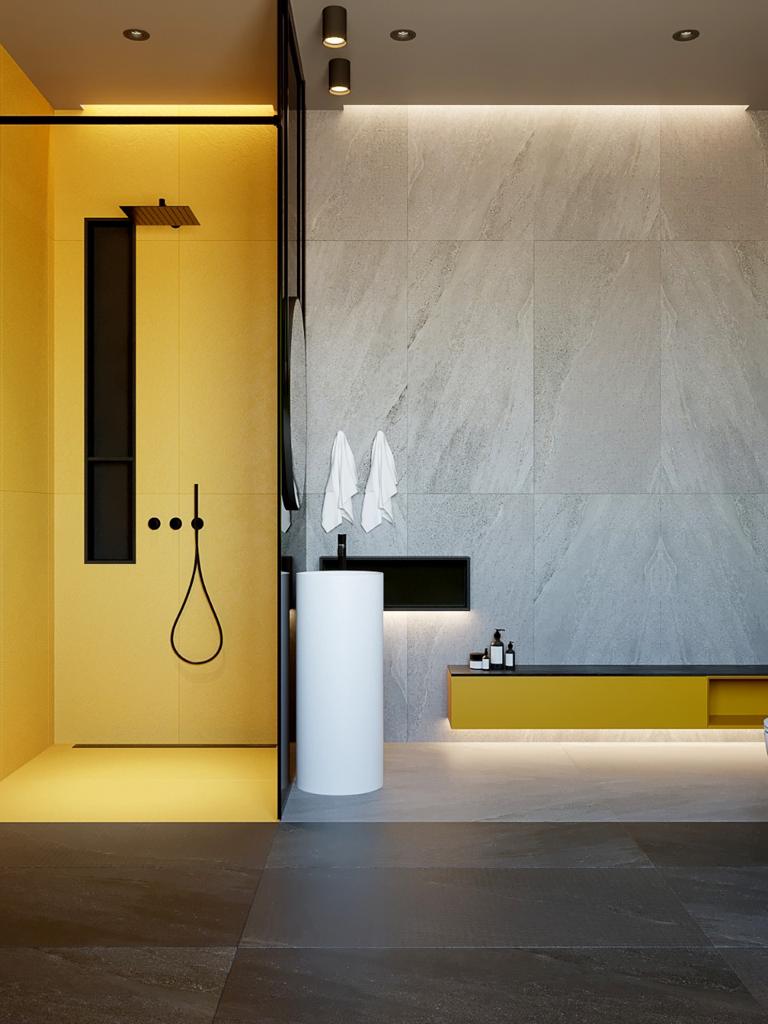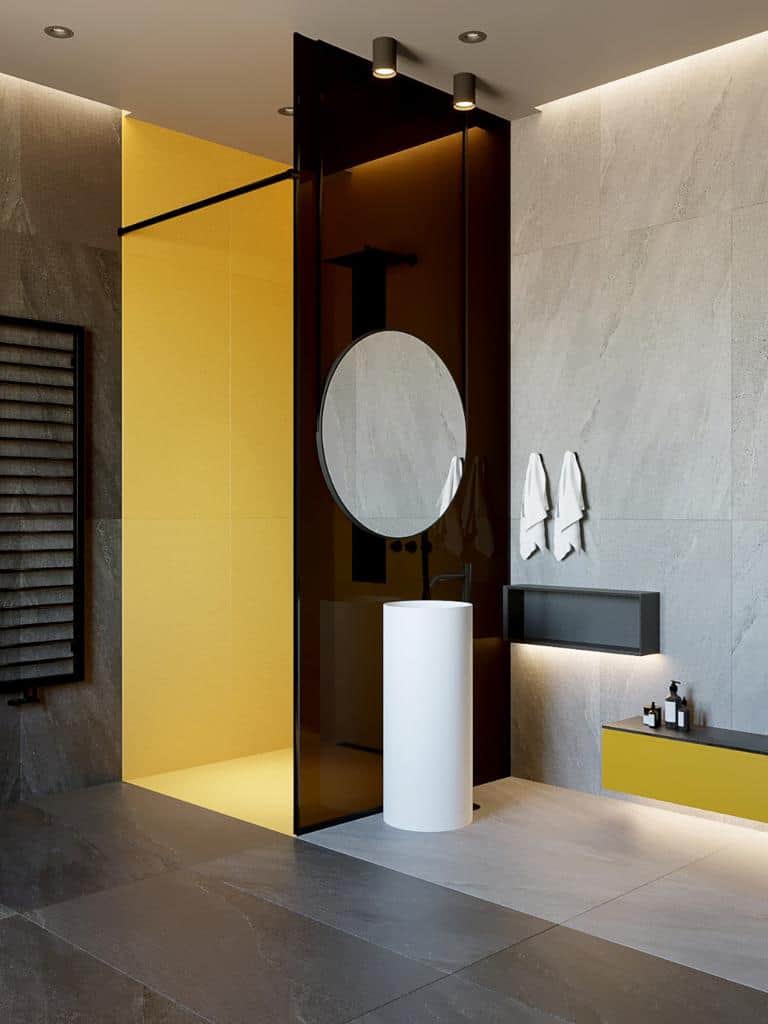 When developing the project, I proceeded from the preferences of the customers, and the parameters of the prostants also played a role.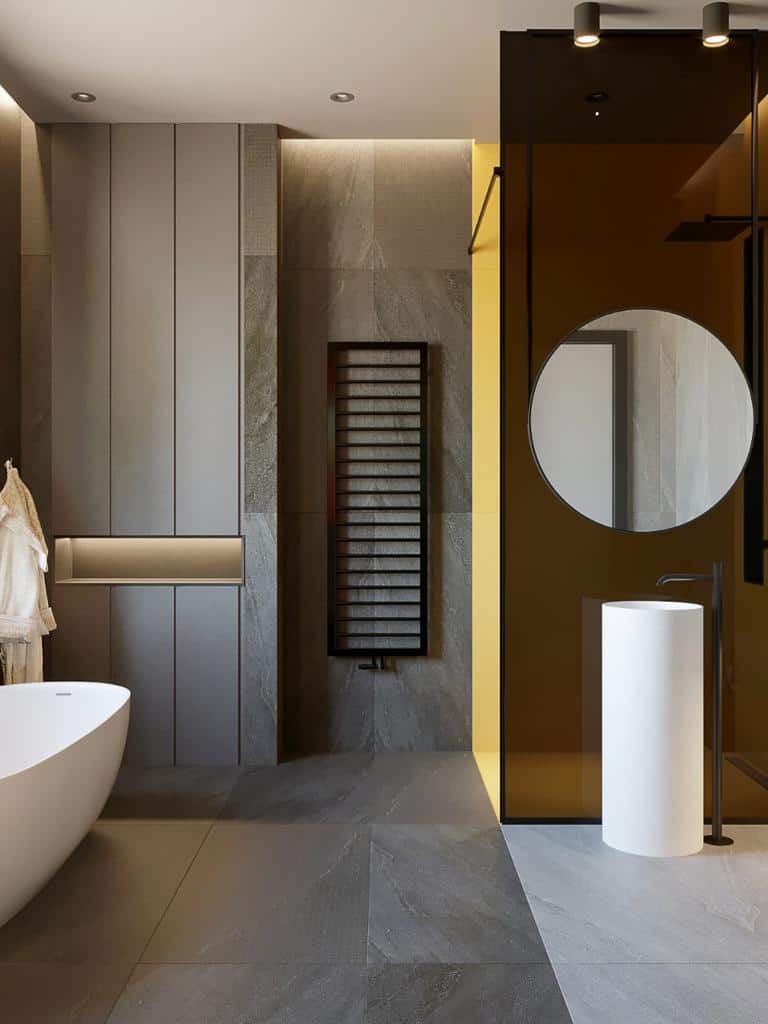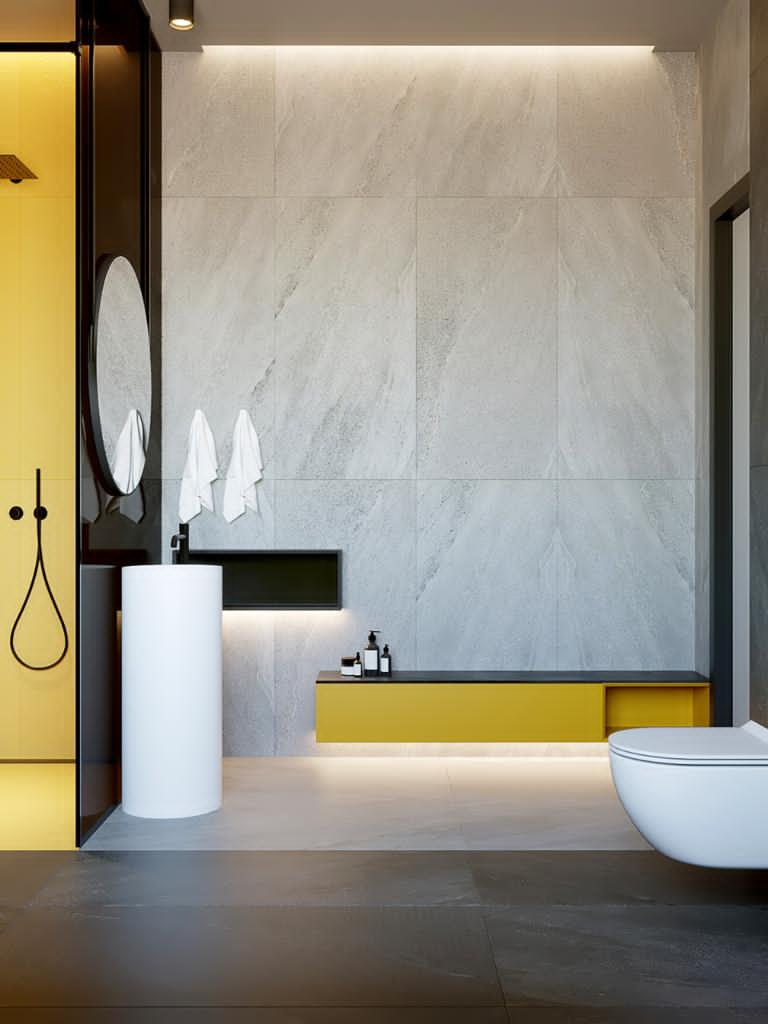 The work was done thanks to a close-knit team and the tools used. The project was visualized in 3D Max. When creating the project, the wishes of customers, their personal preferences and character, including pets, were taken into account.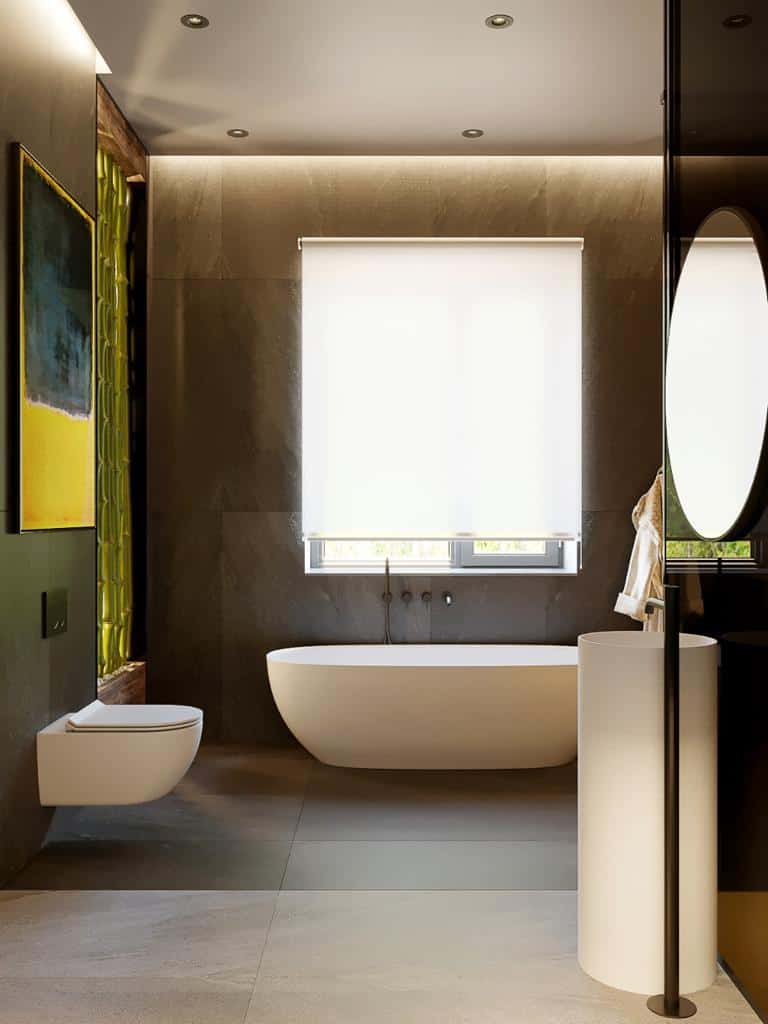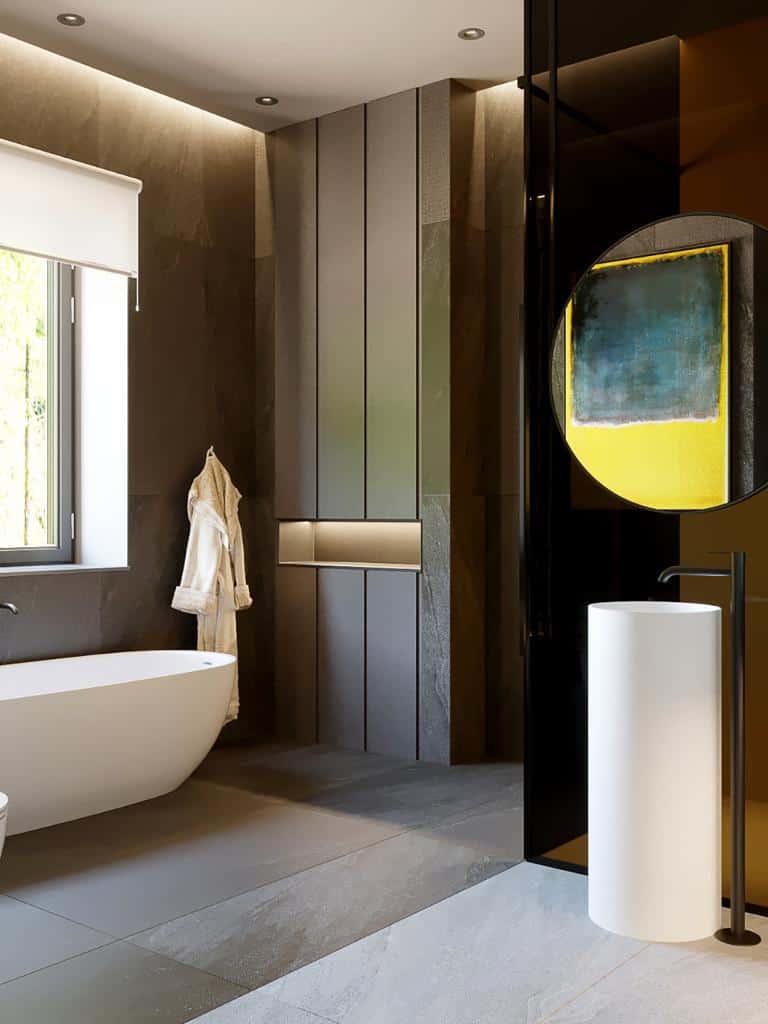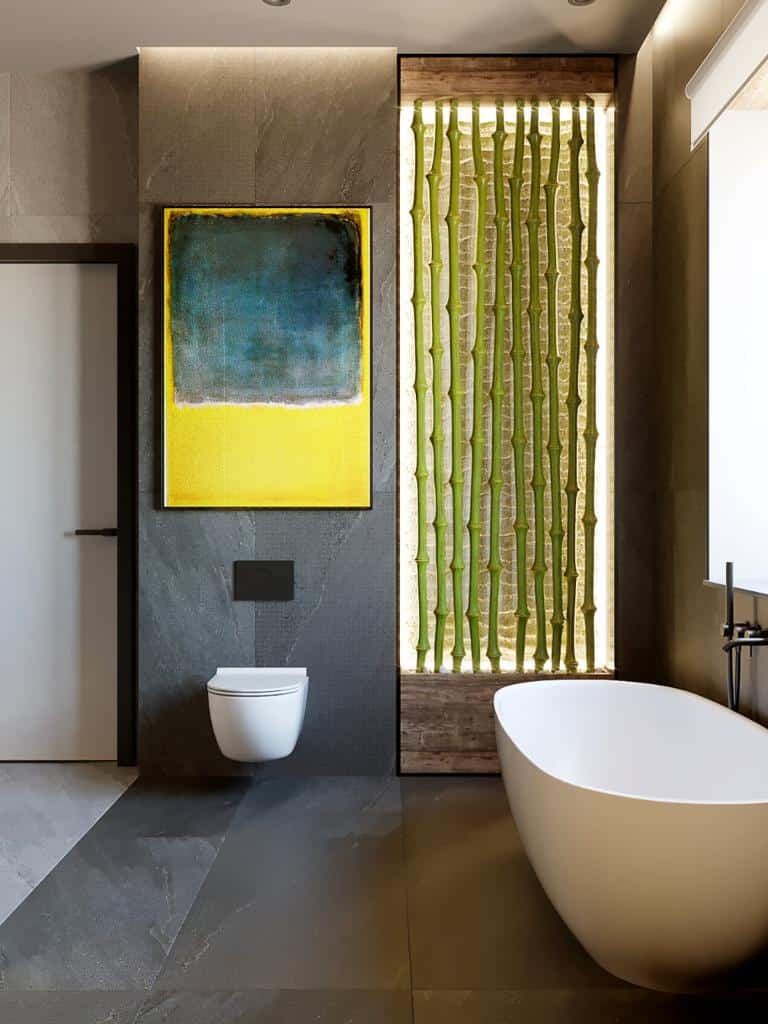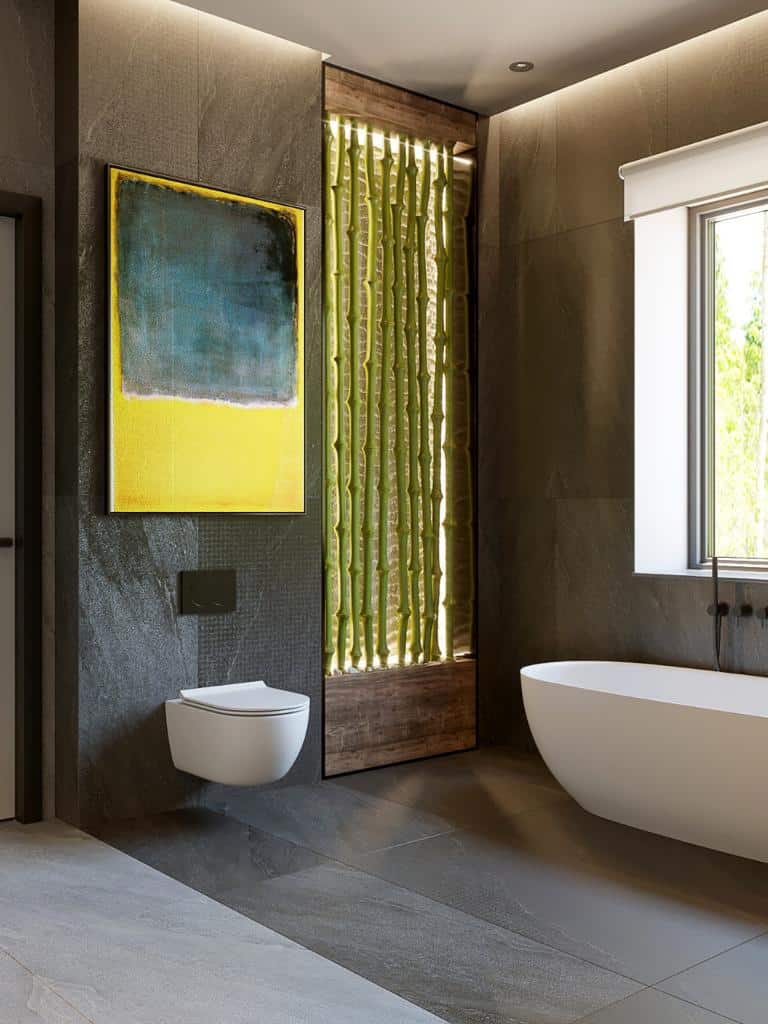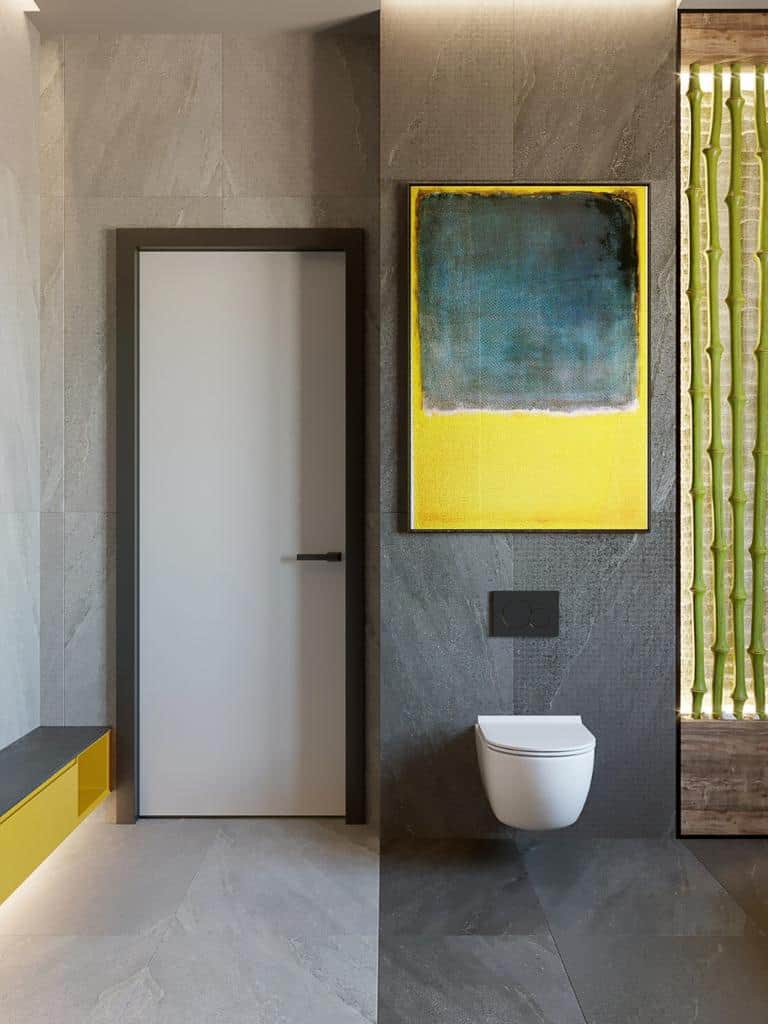 The project caused delight among people who saw it.
You can also become a happy owner of an interior that reflects your inner world. To do this, you need to order a design project from us.
You can contact us here https://vk.com/pavelakekseevdesign