3d Illustrator and Motion Designer Ryogo Toyoda was commissioned by YouTube Japan to create some artworks for their annual "YouTube Space Art Night". He thought of it as a privilege and was very excited to produce artworks for them.

I produced two illustrations for them to give expression to YouTube space. For the first one (vertical one), it tells us the story inside YouTube's iconic "play button". It expresses what various things with YouTube we can do with YouTube. For the second one (horizonal one), it gives the expression of "YouTube Space". "YouTube Space" is a production space to help creators create better videos. It has facility where creators could go to shoot, edit, and so on.
-Ryogo Toyoda
Also you can some buildings at the back, such as Big Ben in London, Empire State building in NY, Tokyo tower, and Brandenburger Gate in Germany. It signifies the YouTube space around the world.
-Ryogo Toyoda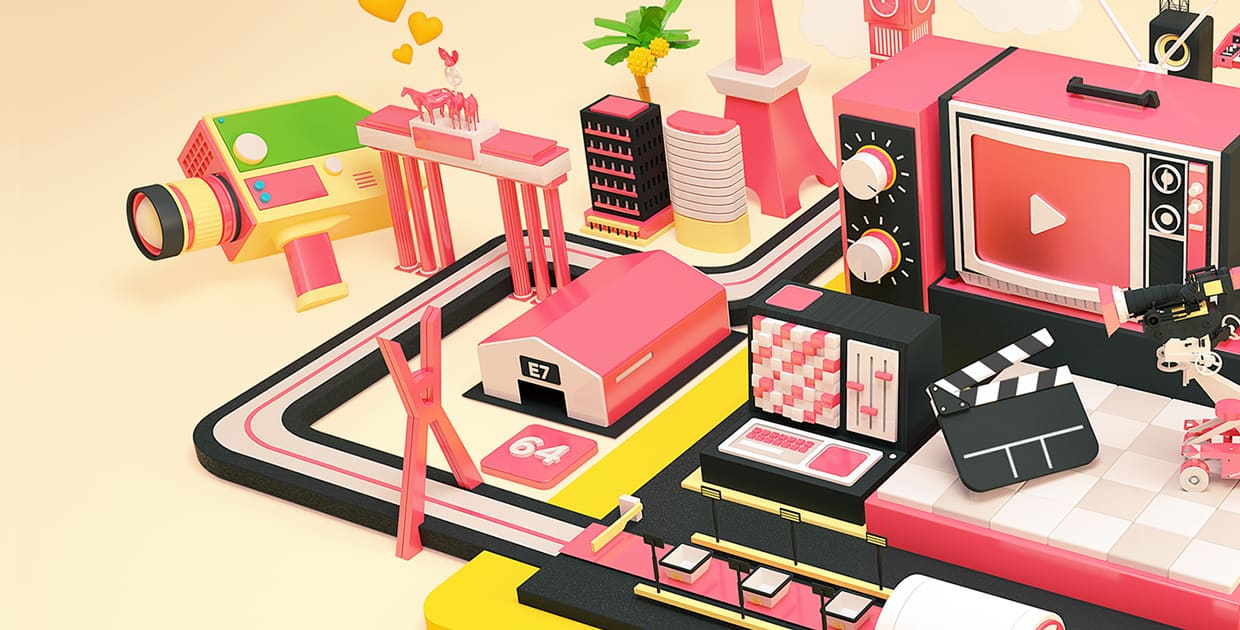 When I was a child, I wanted to become a cartoonist since I loved Japanese cartoons. After that, in 2007, I came across graphic design such as Airside, Vault49… and so on. I was interested in producing graphics because I can communicate with people through the graphic! So, I went to a design school and started working on some design production.
-Ryogo Toyoda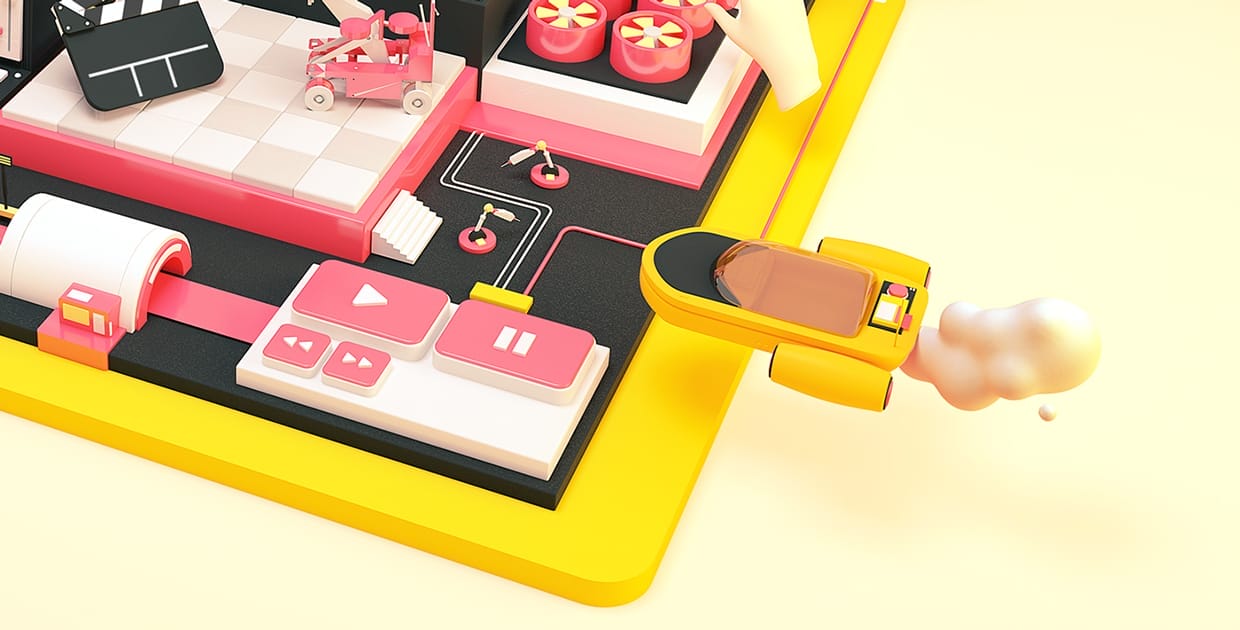 Without a doubt, the main thing that motivates me is seeing the amazing work on the internet! Another source of inspiration for me would be video game such as Nintendo.
-Ryogo Toyoda
I identify myself as 3D illustrator bacause 3D tool is just a tool(such as pen) to express graphics. I was influented by 3D artist such as Beeple, but the best influence is the nintendo's classic video game "Earthbound". Poppy color palette and plastic textures on my work came from the exprerience of playing that game.
-Ryogo Toyoda
"Be different". This is my best advice to those starting out as designers would be to seek your original style. For that, make work that you love doing because the thing you love is your originality.
-Ryogo Toyoda
About Ryogo Toyoda
Ryogo Toyoda is freelance 3D illustrator from Tokyo. He's currently working on commercial projects, such as 3D visual, animation, and interactive content. Previously, he was working on design productions as a graphic designer until a few years ago. Then, 3D illustration was just a hobby for him. See more of his works on Behance or his website.