Zodiac signs male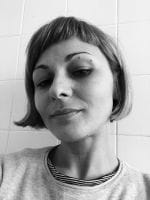 This project came to my mind as I noticed that all the Zodiac signs artists ever create are female. So I decided to create my male version of the astrological signs and give each one a strong personality. Here is what I came up with.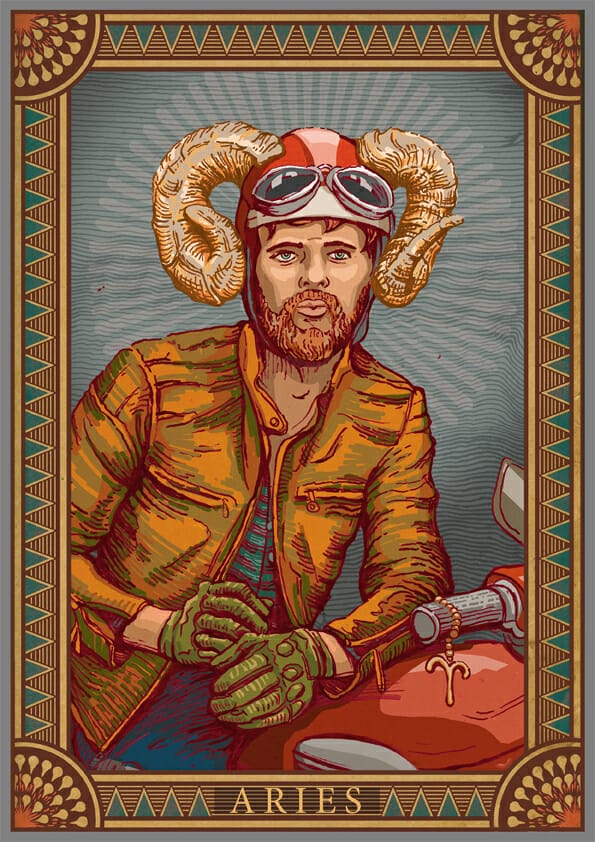 I took much inspiration in garphical works of Afonso Mucha and retro style posters.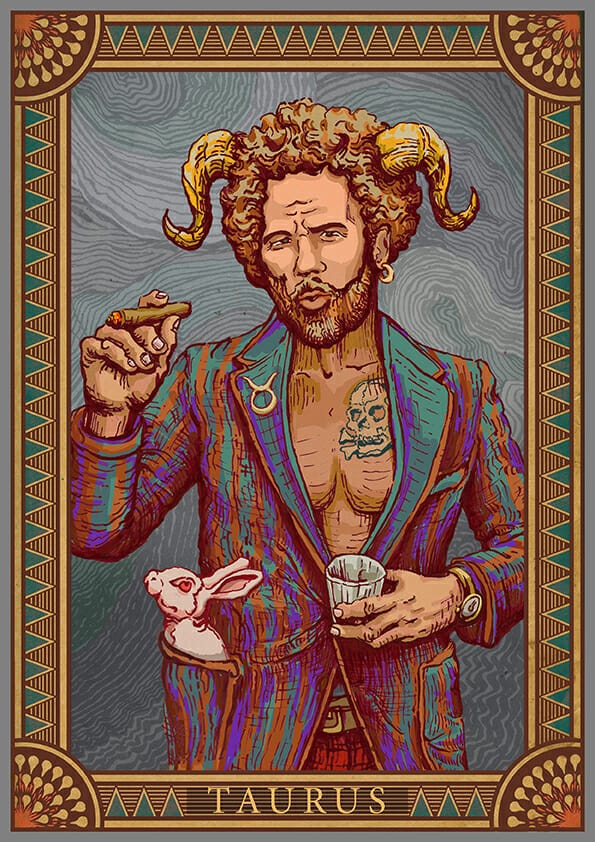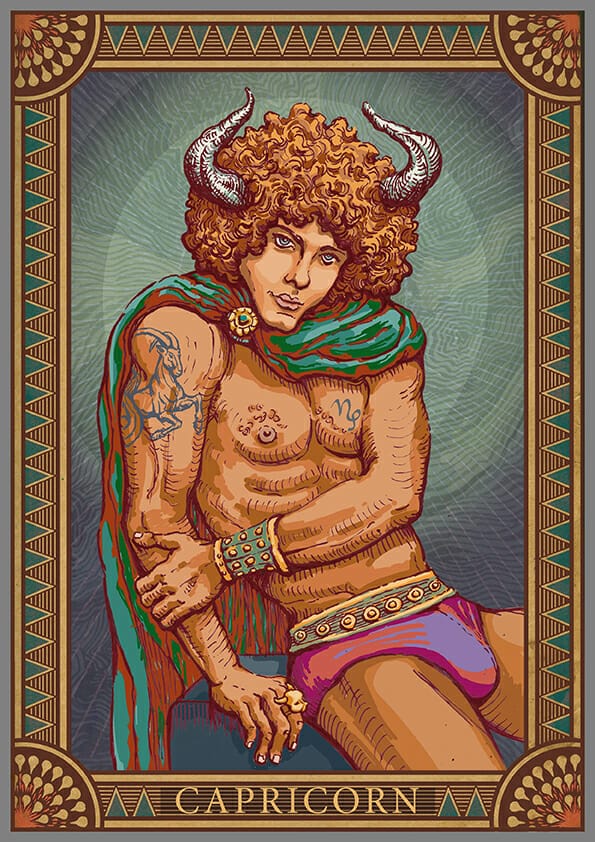 I drew sketches with red ink on high quality textured paper and then scanned the sketches with 600dpi resolution and did the rest of the work such as coloring and adding textures in Photoshop.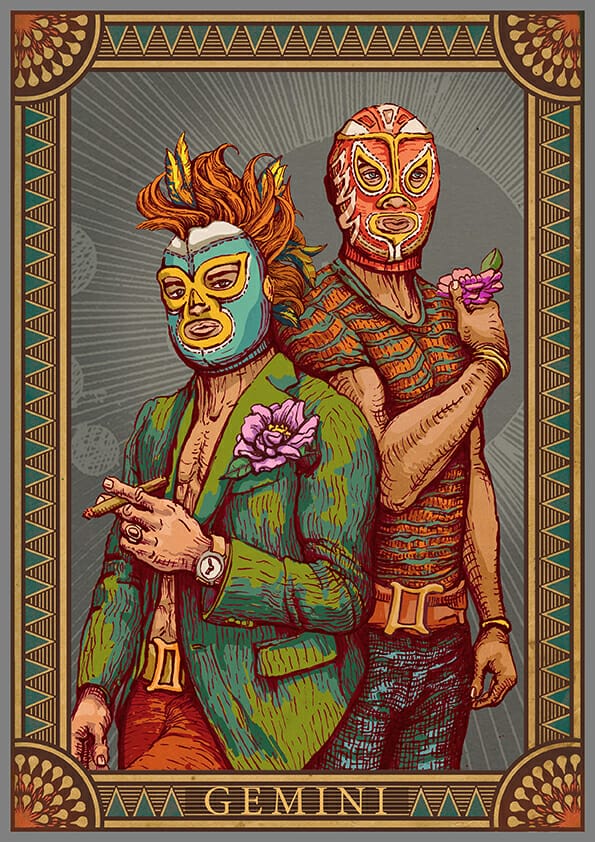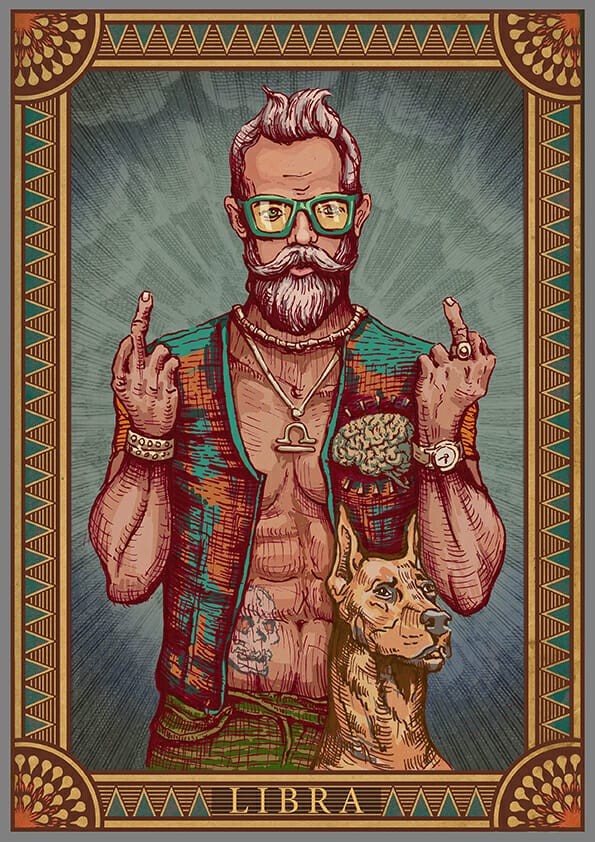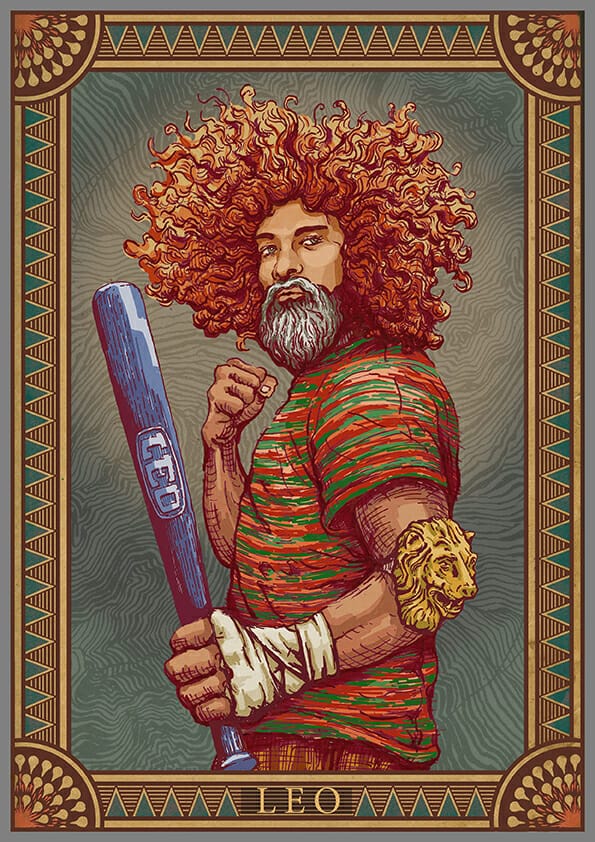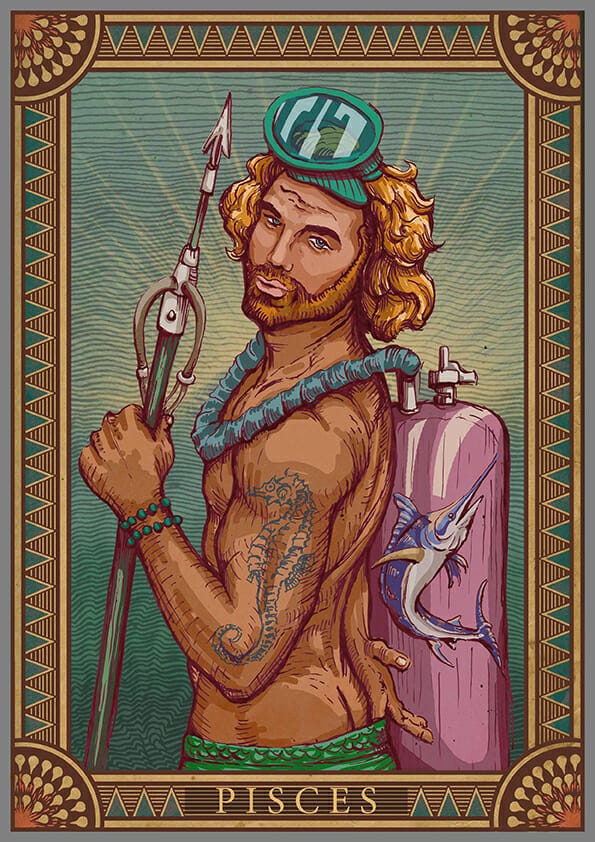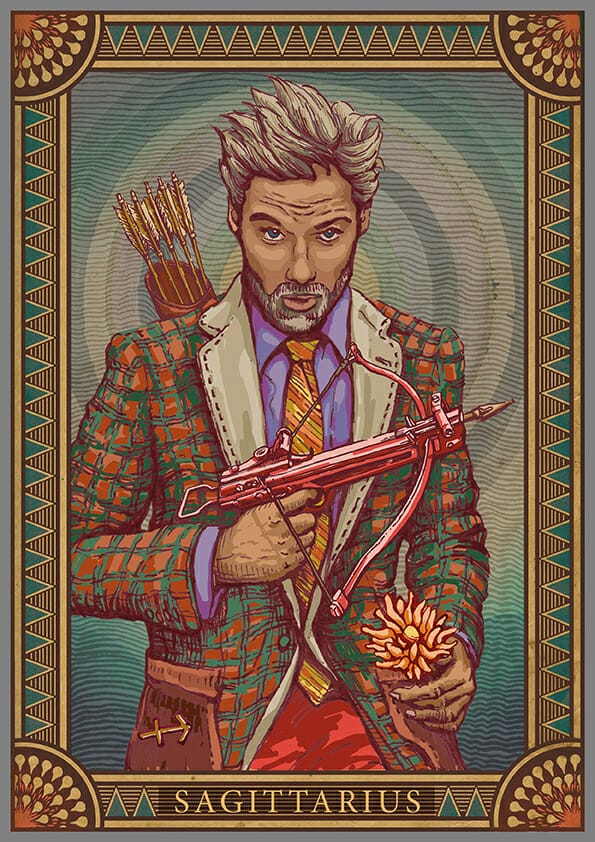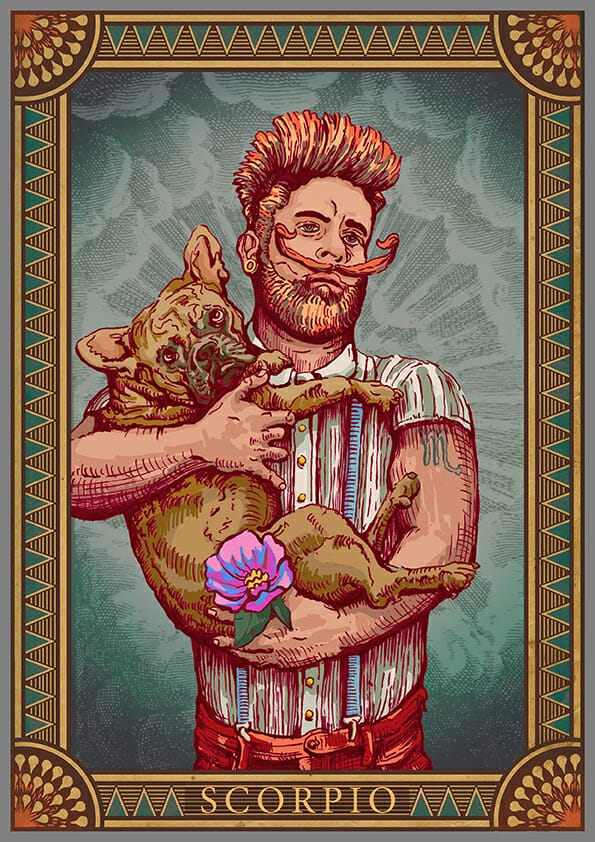 people love it and laugh at it because they find it curious attractive and funny at the same time. Some signs like Taurus caught attention immediately and continue to get peoples sympathy.
The only sign that is missing at the moment is the Aquarius. Somehow the version I created didn´t suit well the series and then it took me quite a while to finalize the character. It will be soon published.