Freeform, designed by a designer based in Liverpool, UK, Dan Hoolahan, is a playful and multifunctional furniture range which can be adapted to the users needs. Screw threads cut into the ash and maple components enable quick and easy construction with no tools and the ability to take varying functions providing seating, tables or shelving. Let us take a look at his fantastic design and be inspired. Hope you enjoy!
Inspired by the lifestyles of people on the move, living in rented accommodation and settling much later in life, Freeform can be constructed and reconstructed to form a range of different furniture pieces for permanent or temporary use. The simple assembly and disassembly allows for ease of transportation and construction takes minutes with no tools required. Each Freeform unit can be combined with another to meet individual needs. Similarly, Freeform can be used as children's furniture, growing as they do.

– Dan Hoolahan
As an alternative to buying cheap, low quality furniture intended for short term use, Freeform is designed to be used and reused. With its simple components being combined to take on new forms and functions as needed, the product life cycle is extended. This approach aims to encourage a more sustainable lifestyle and reduce waste. Freeform is designed and handmade in the UK.

– Dan Hoolahan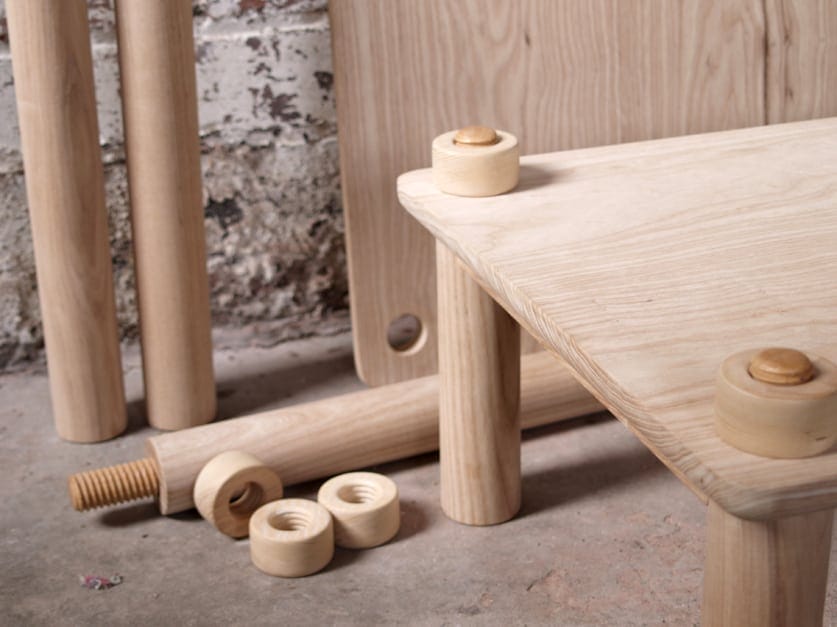 About Dan Hoolahan
Dan Hoolahan is a designer based in Liverpool, UK. He studied 3D Design at University College Falmouth, graduating in 2011. Since then, has worked with various designers and design companies as well as self directed projects and commissions. Dan is influenced by functionality, usability and the way people interact with the things around them. He works in the fields of product, furniture and exhibition, often experimenting with materials, techniques and form, combining craftsmanship with new technologies. In 2015, Dan was selected as one of the Design Councils 70 'Ones to Watch' for his project, Freeform. You can find more of his artworks on his Behance profile or website.