This design project is developed by our studio as a design exercise and template model for potential customers since 2013. It's a modern apartment with an open space, suitable for a young couple.
The design illustrates a modern living room with a dining room, balcony, and a bedroom. The tones and hues of the colors used, create a modern and a cozy spirit, simple but yet sophisticated design. Reflecting a high-quality visualization and more focus on details, lighting, and accessories.
I am very into modern interior design. I make a lot of research concerning the new trends in that segment.
This design empathises natural materials, such as concrete and wood floors and wall bricks, hued by the brown-camel leather elegant furniture in the living room. The blue lighting adds to the mood of the room. The TV unit and dining table are a mixture of brown and white wood with a sophisticated modern design. Chosen accessories add to the room.
the bedroom follows the same spirit but with grayish wood flooring. Black leather bed frame and a mustard armchair. In addition to the concrete tiles wall covering.
The programs used in this project: 3d's Max, Vray 2.8, Photoshop.
I used 3ds Max for modeling and Vray for rendering. I also used Photoshop for Post Production and the final touch of the images.
when this design was developed there was no high-end software to create normal maps like today. So we used Crazy Bump (plug in) to enhance the wall bump effect.
For the floor and wooden panels, we did the modeling manually, but now we use floor generator.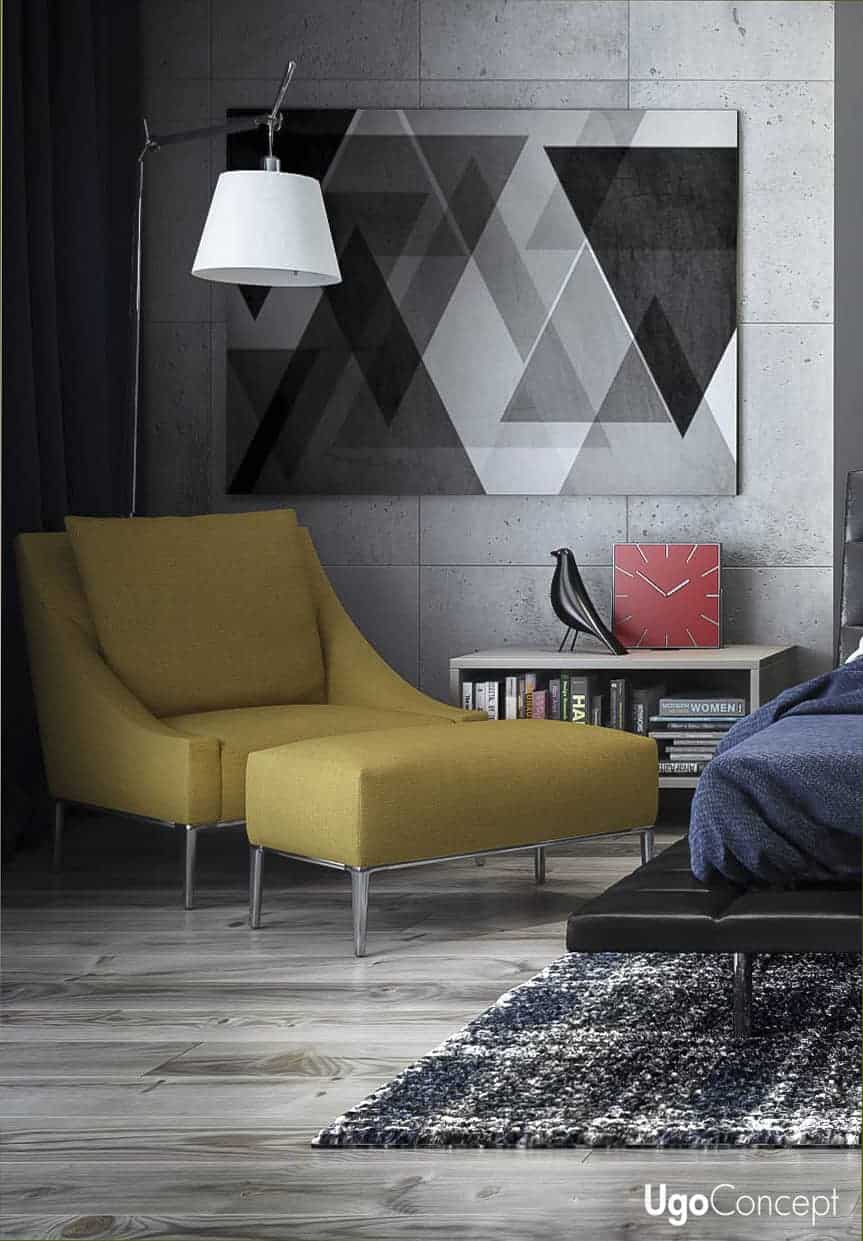 I was happy to work on this project and yet share it with other people. I received a lot of positive reviews and for me it is very encouraging to even produce better designs in the near future. Some liked the contrast of used materials, selected furniture, while some liked the quality of the visualization.
I am open to any reviews and criticism.