Slava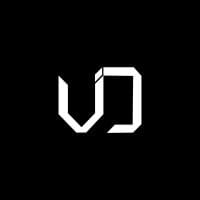 The residential complex consists of four high-rise towers connected by a one-story stylobate and two-story underground parking. The distance between the buildings has been increased to prevent their masses from overlapping. Thanks to the well-planned layouts and the strategic placement of the towers, they have managed to provide expansive views from all apartment windows.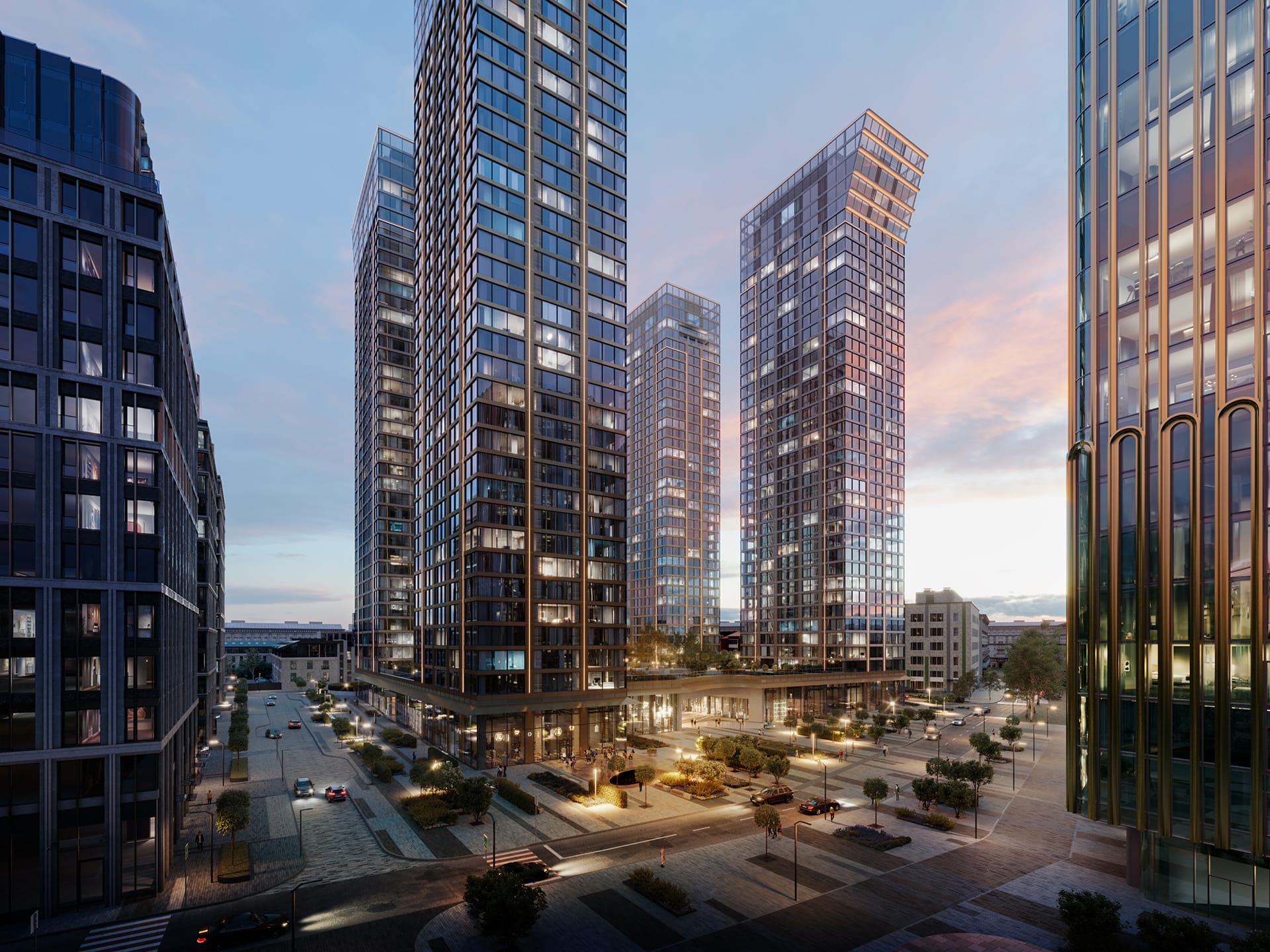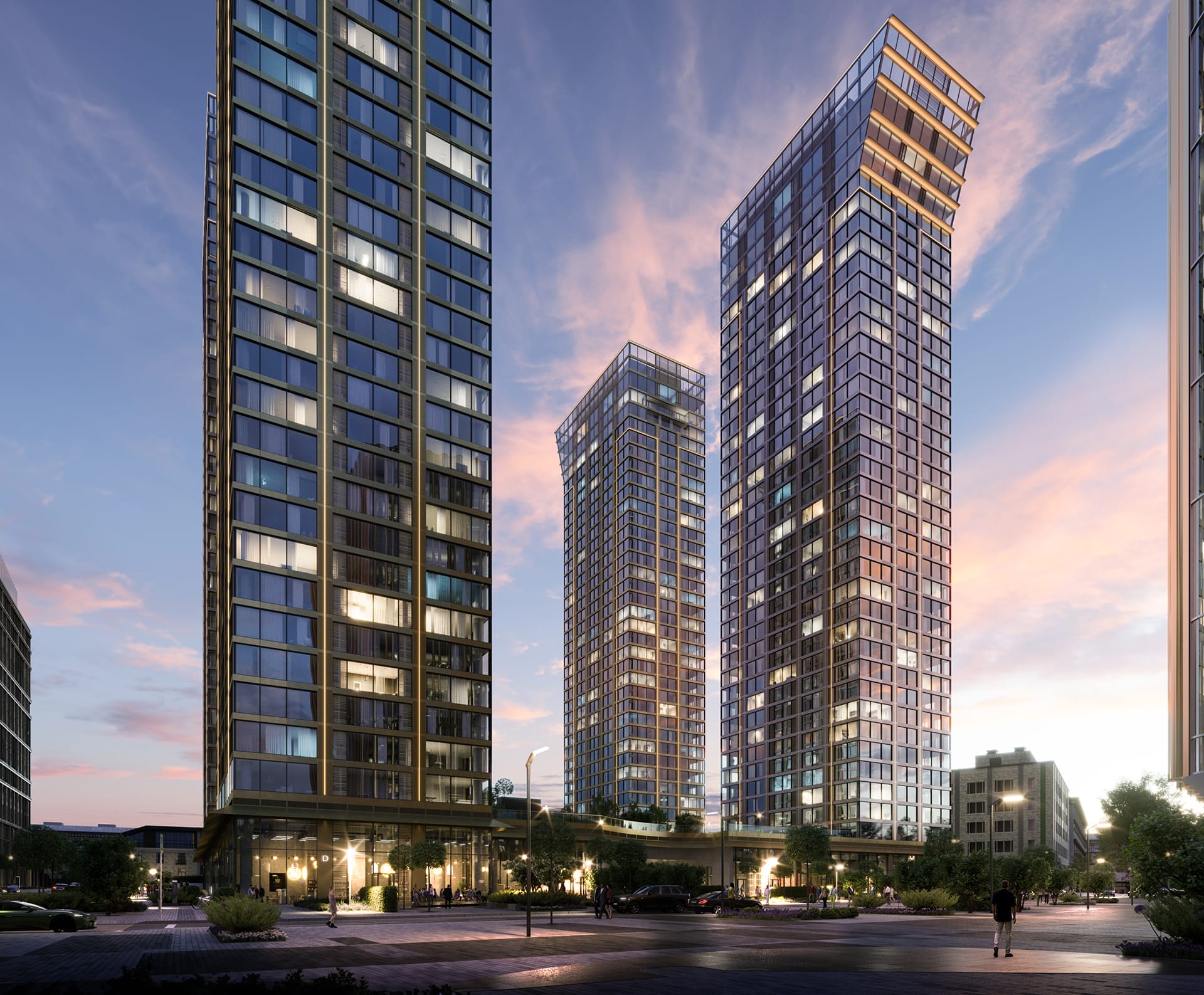 We were inspired by the historical context of the place and the idea that the architects had in mind. The place where the project is built is the territory of a former watch factory.
"The predominant landscape pattern consists of linear elements symbolizing progression from the present to the future. The curved shapes of gardens and sites bear a resemblance to a watch dial.
The streets inside the stylobat seamlessly blend with the external environment, lacking distinct doors, thereby creating a harmonious extension of the city. The Central Square emerges as a vibrant, new space teeming with events for its citizens."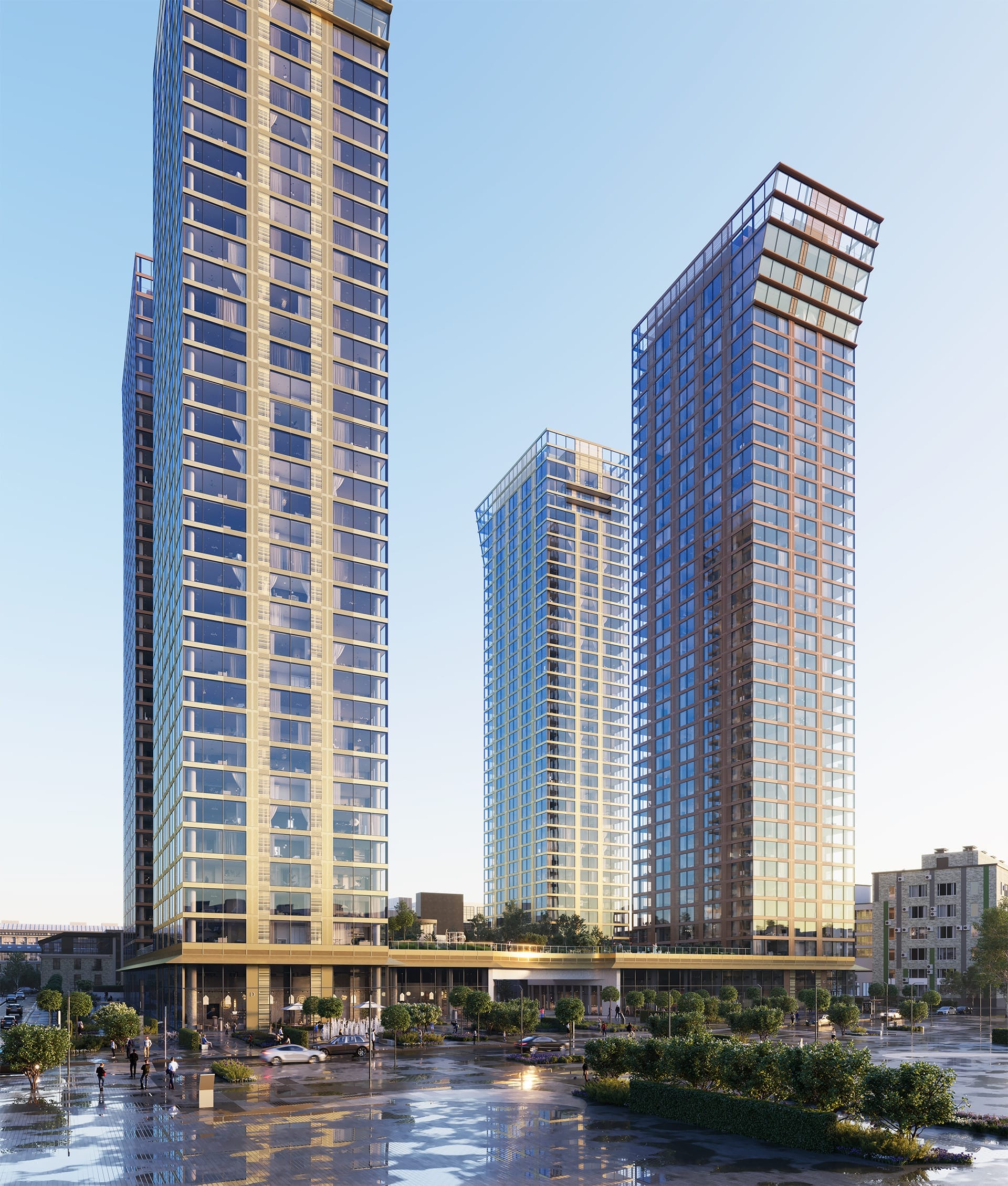 Corona Renderer, 3ds max, Photoshop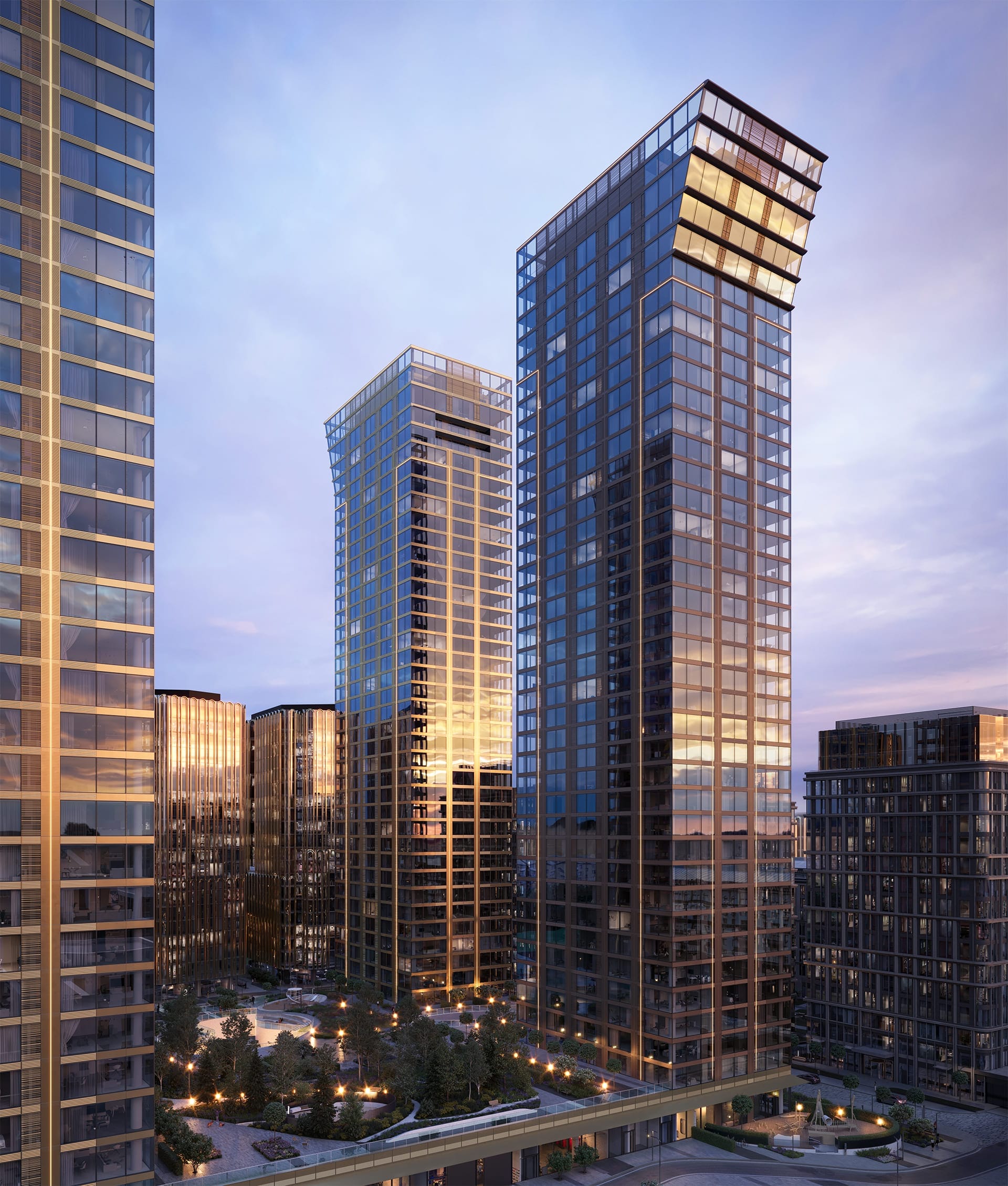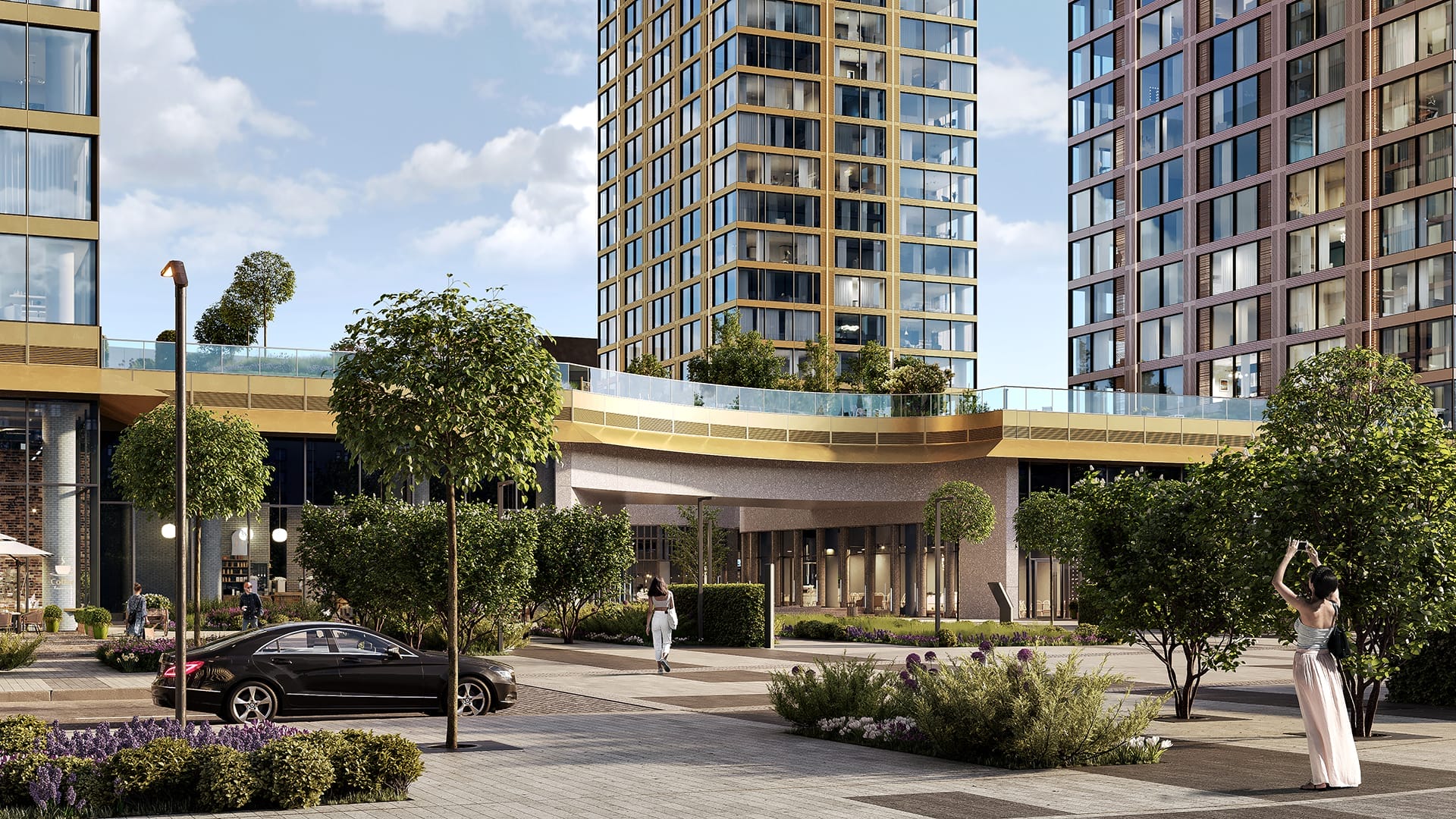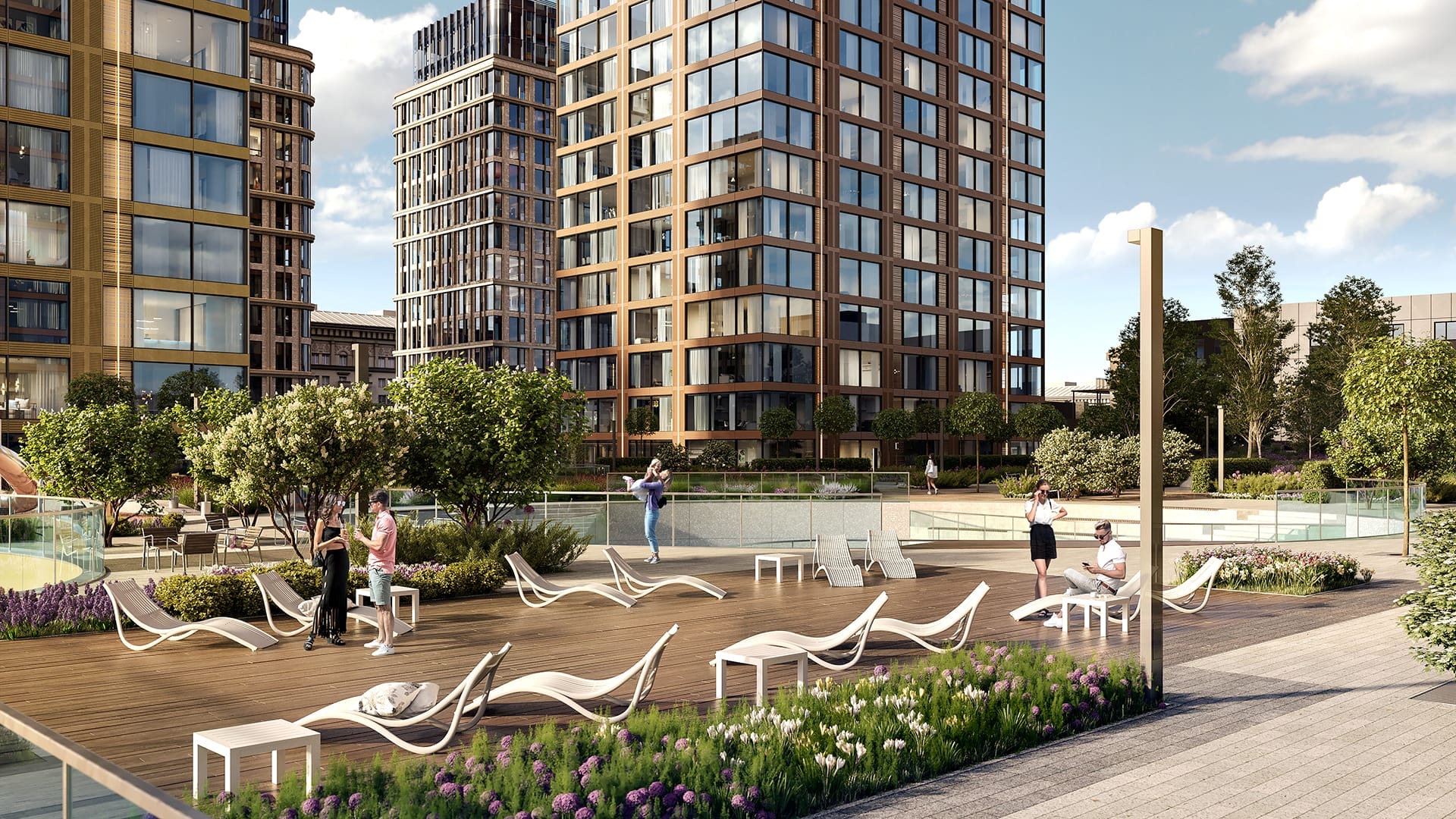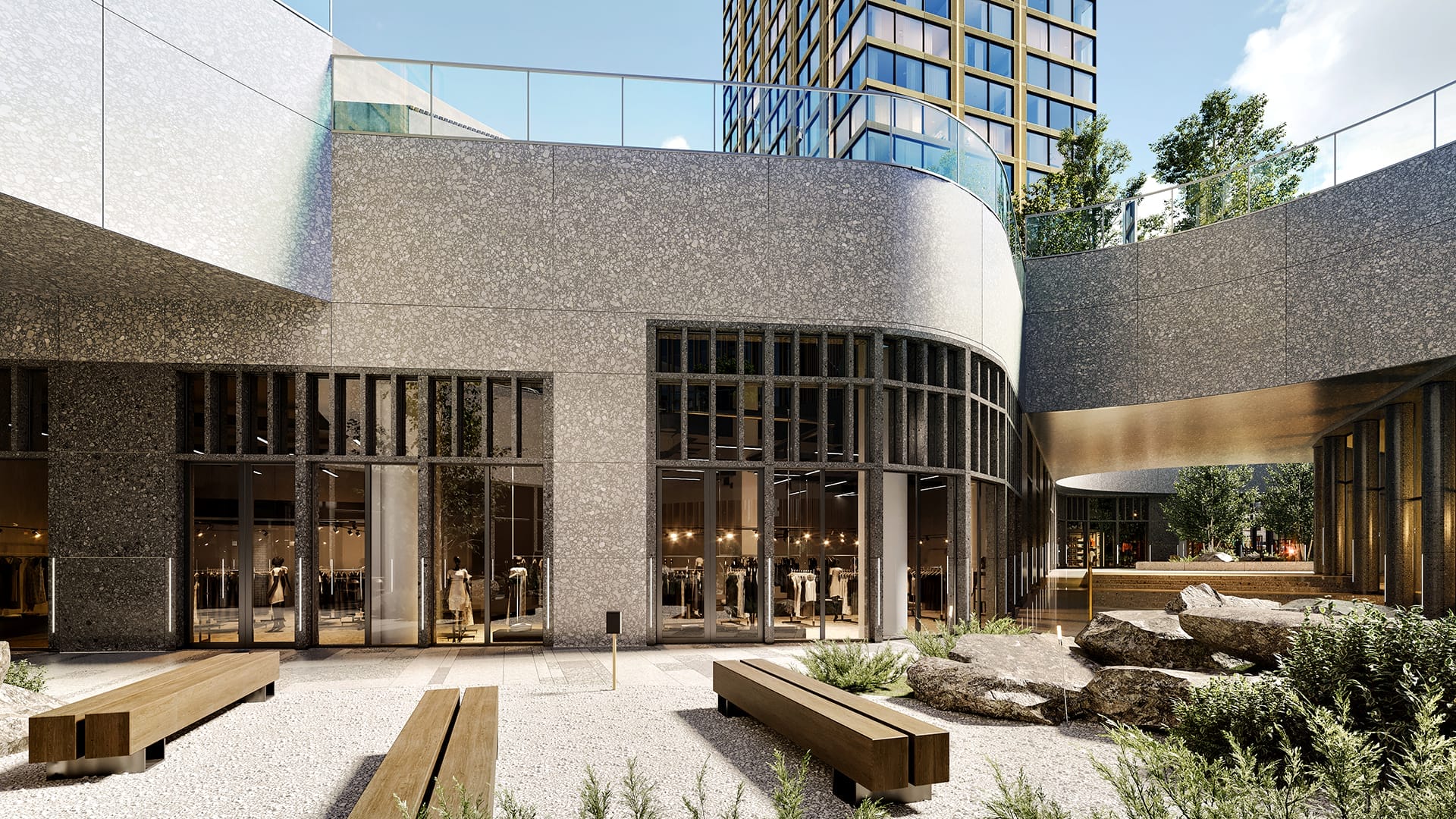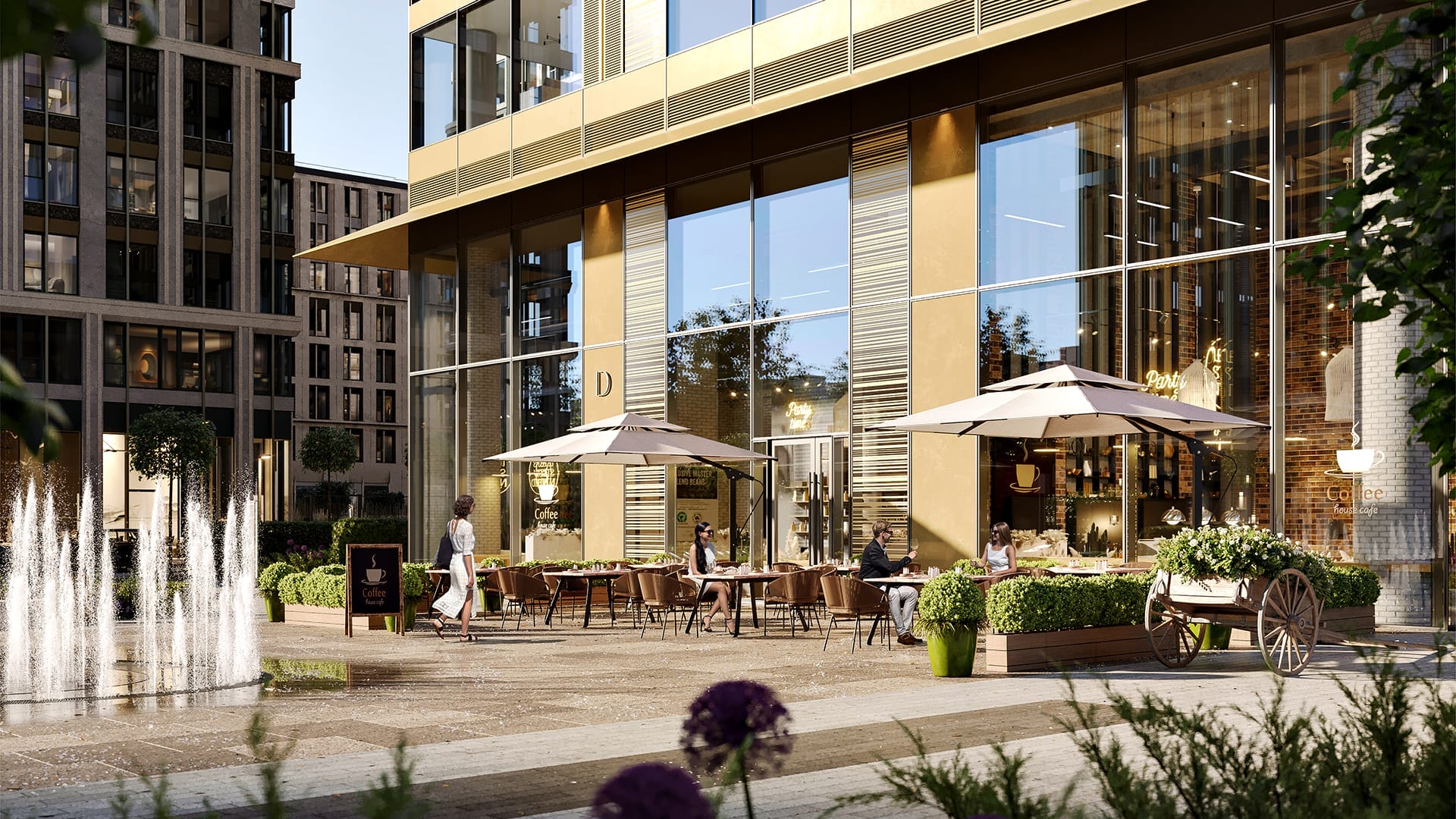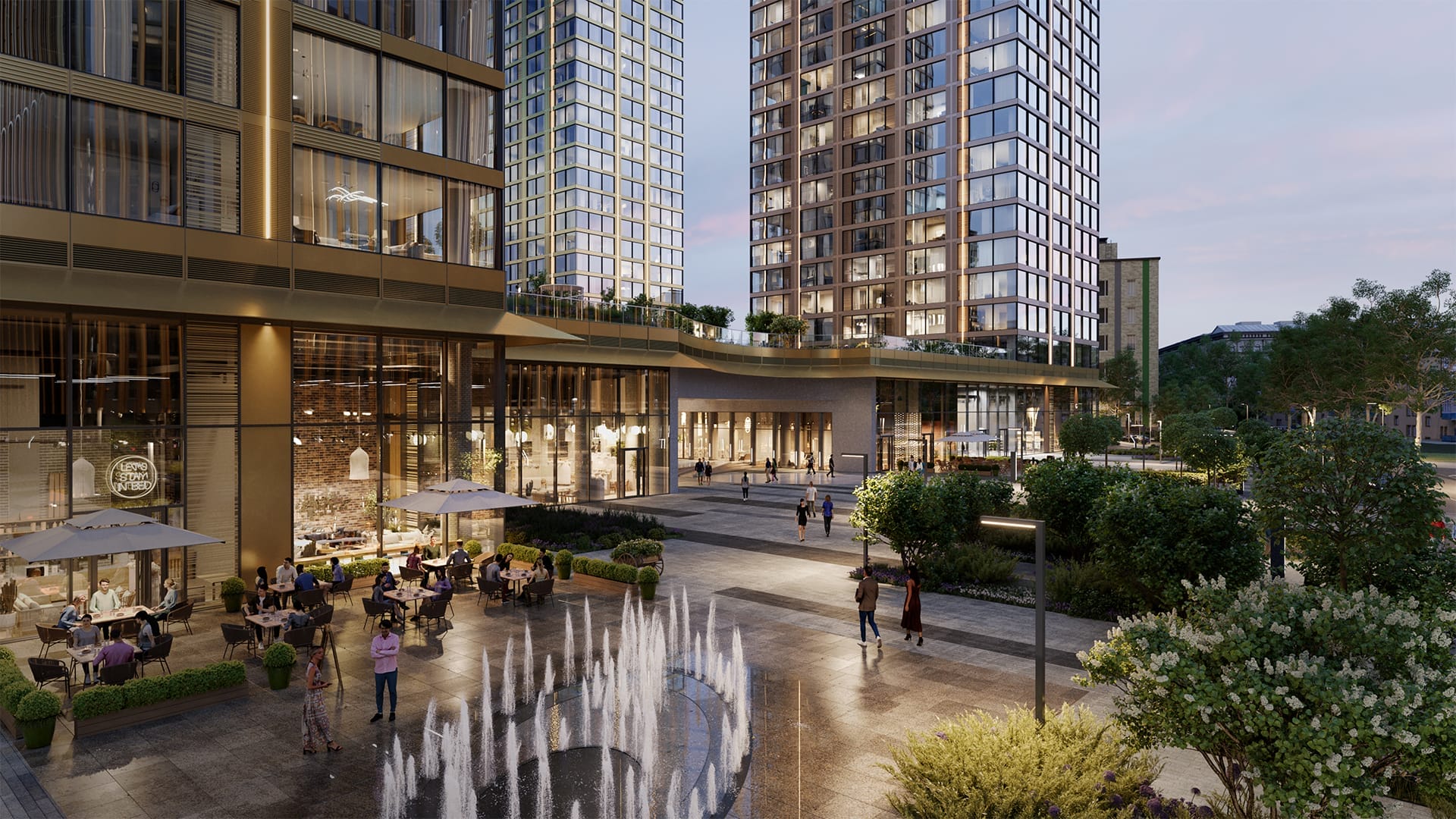 We always learn when we create new projects. This is a large-scale work that is still in progress. We have presented our clients with various options for post-processing renders to showcase different aspects