Dennis Schäfer's project "Vader Tribute" is a nod to Darth Vader. Once a heroic Jedi Knight, Darth Vader was seduced by the dark side of the Force, became a Sith Lord, and led the Empire's eradication of the Jedi Order. He remained in service of the Emperor — the evil Darth Sidious — for decades, enforcing his Master's will and seeking to crush the fledgling Rebel Alliance.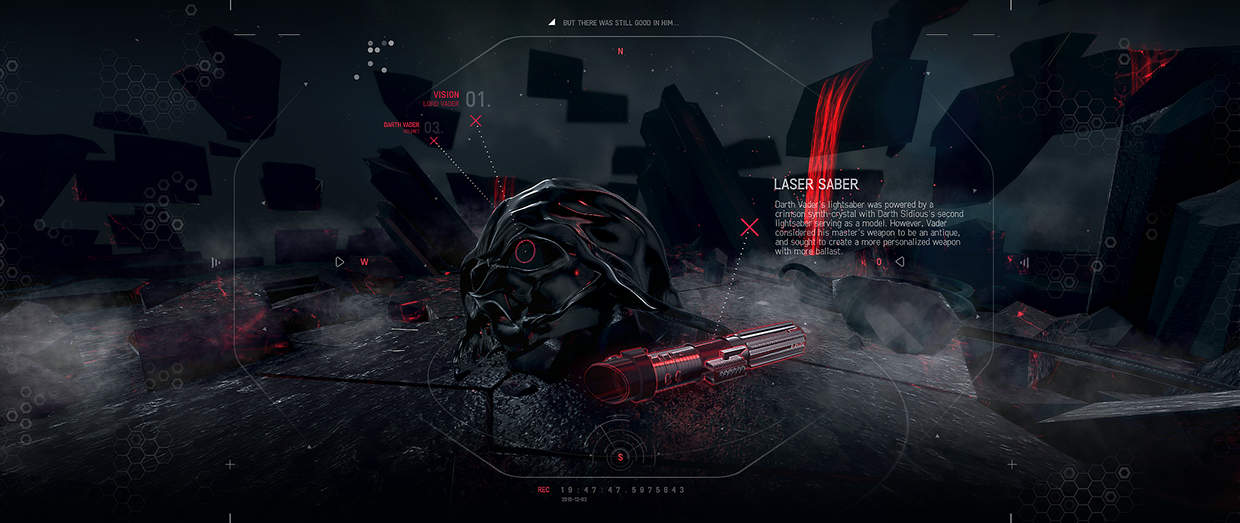 I tried to make something futuristic with aggressive colors.. which would fit to the dark side. It should combine the atmosphere with guide and everything came after I played Starwars Battlefront (a series of first- and third-person shooter video games based on the Star Wars films by George Lucas.), because there's a map with lava around… and that's what has inspired me 🙂
-Dennis Schäfer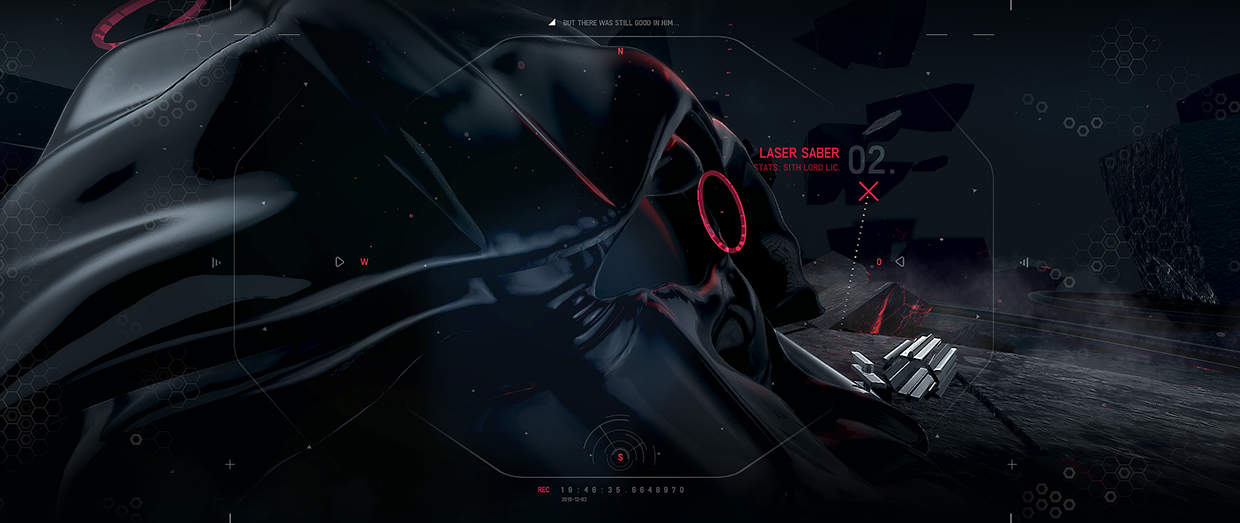 I think you can describe my style as hm.. futuristic? I like to do the things you maybe see in Fantasy movies.. but i do it in real… so you can interact with it in realtime via touch and other interacting tools.
-Dennis Schäfer
No matter what others say stay true to your style.. trust that you know what you're doing!! let not disorient you from others.
-Dennis Schäfer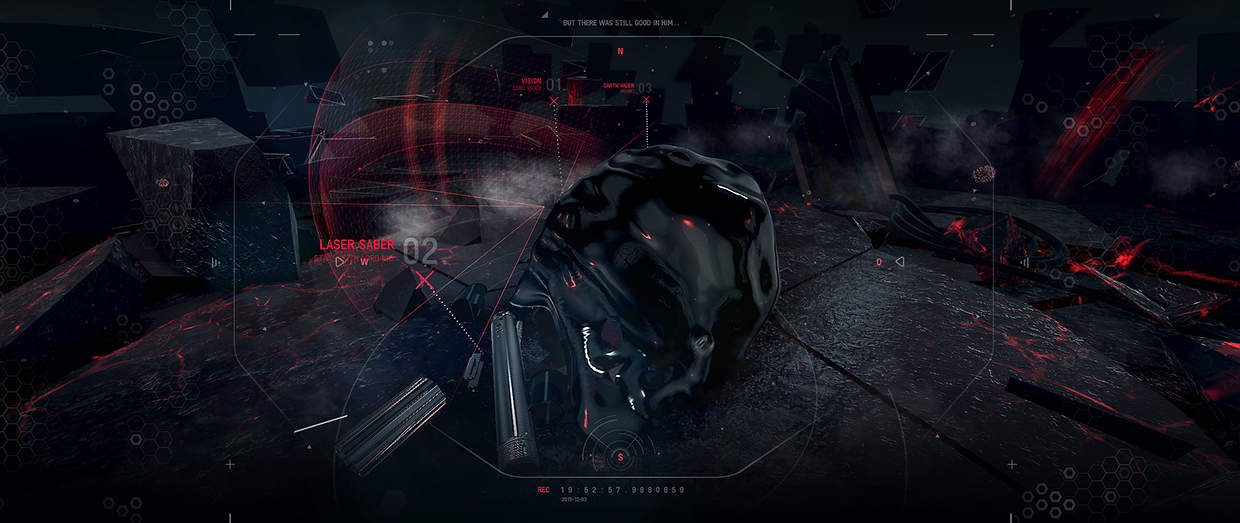 About Dennis Schäfer
Dennis Schäfer is a 27-year-old visionary artist, art director and interface designer from the city of Munich, Germany. See more of his works on Behance or his website.