Quique Santamaria designed this project in order to satisfy the needs of a single person who is occupying the house during warm weather seasons, including vacational use. The project was not conceived at any circumstance for familiar use. Therefore, it only has one bedroom but the storage space is big enough to allow the owner to spend some months without coming back to the continent. Bathroom is just modest but functional and the kitchen has been thought for a person who is not cooking frequently but can receive some visits so a central cooking space that allows people circulation.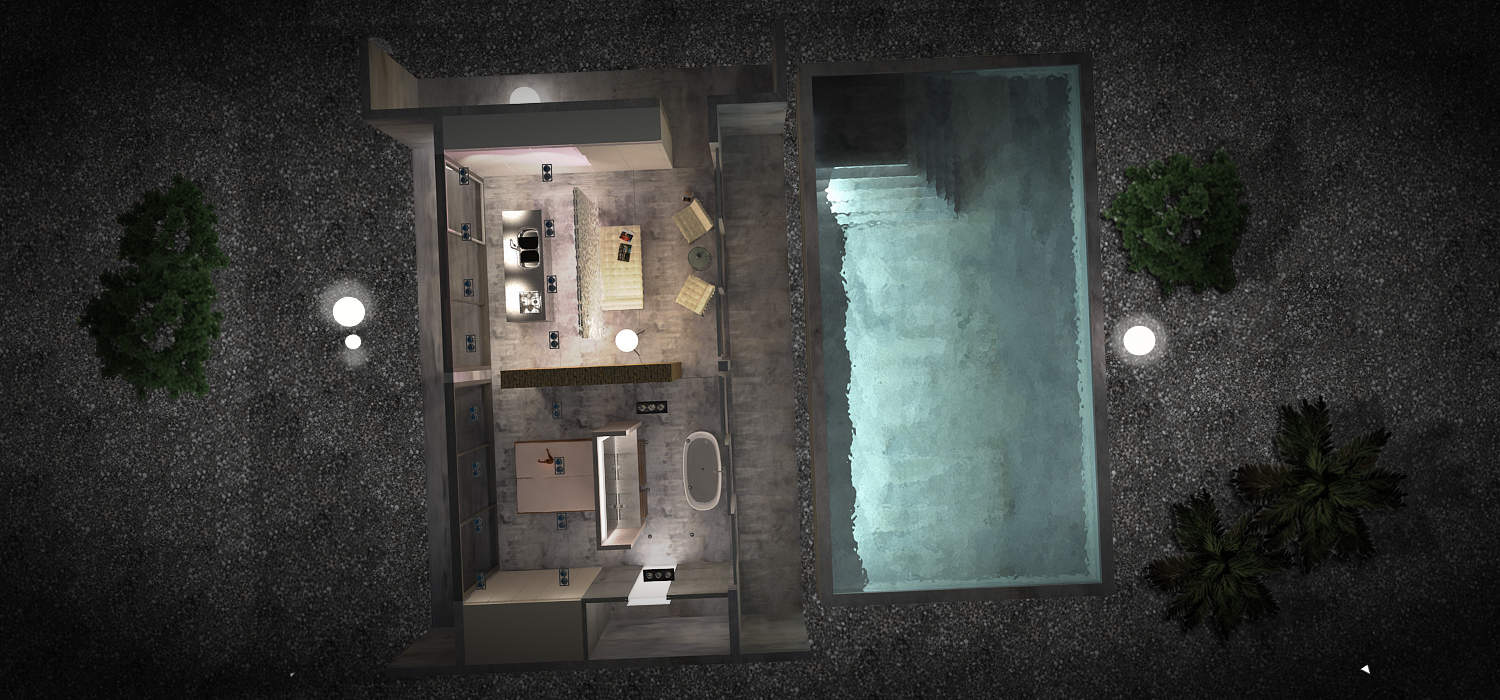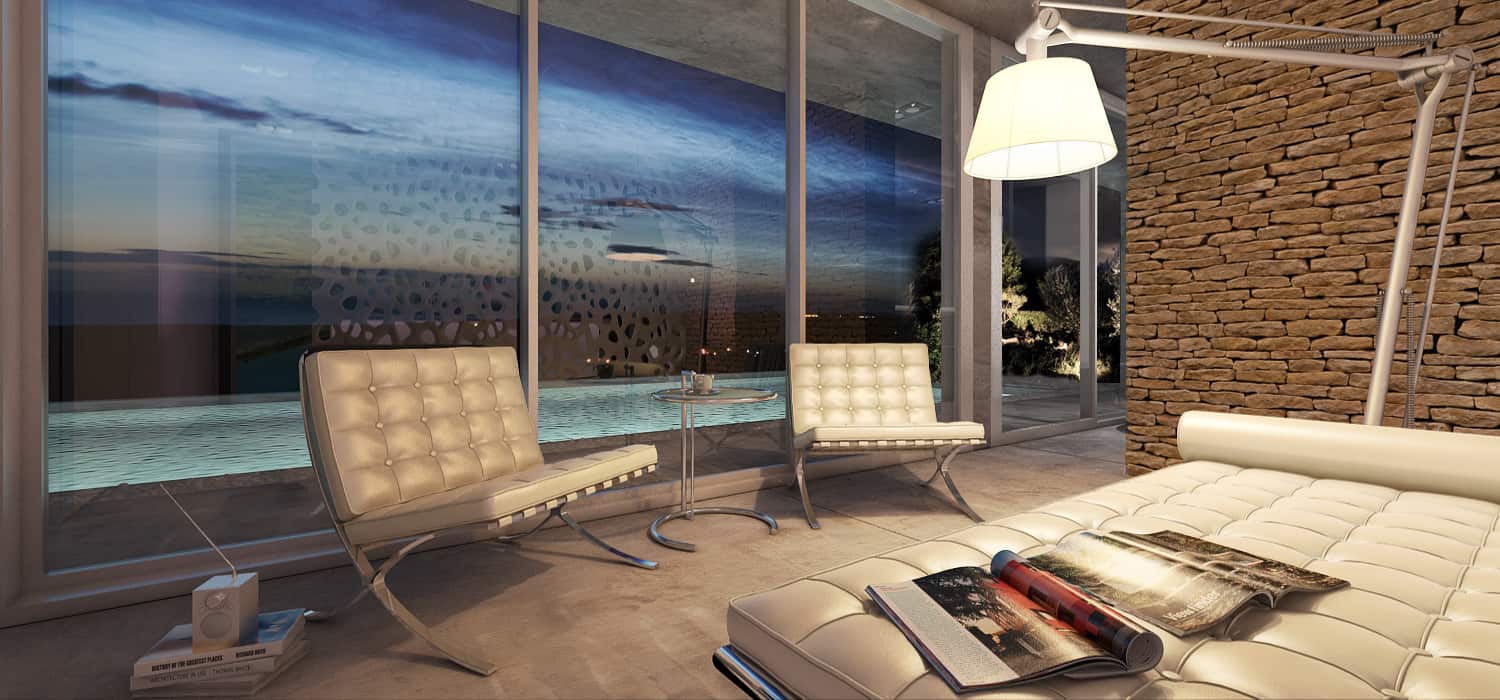 This area is a visual and spacial ways directly communicated with a comfortable living room to enjoy a good book whenever the weather makes difficult to enjoy outside activities common I the island. The use of glass in most of the facades not only allows a free circulation but also provides amplitude and freedom sensations. The final result is a practical and functional home featured for someone who wanted to enjoy the island as well as having some friends at home.
-Quique Santamaria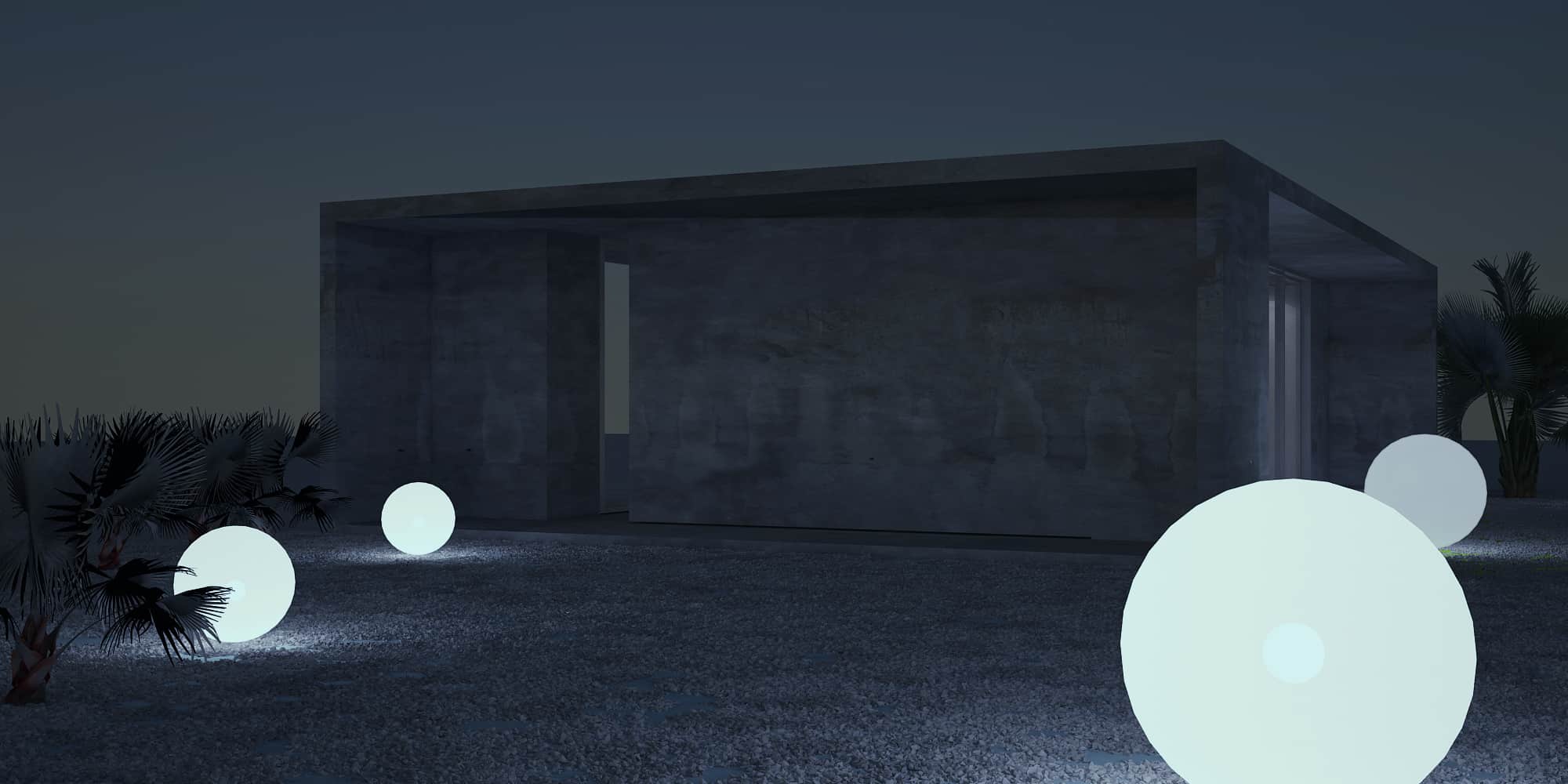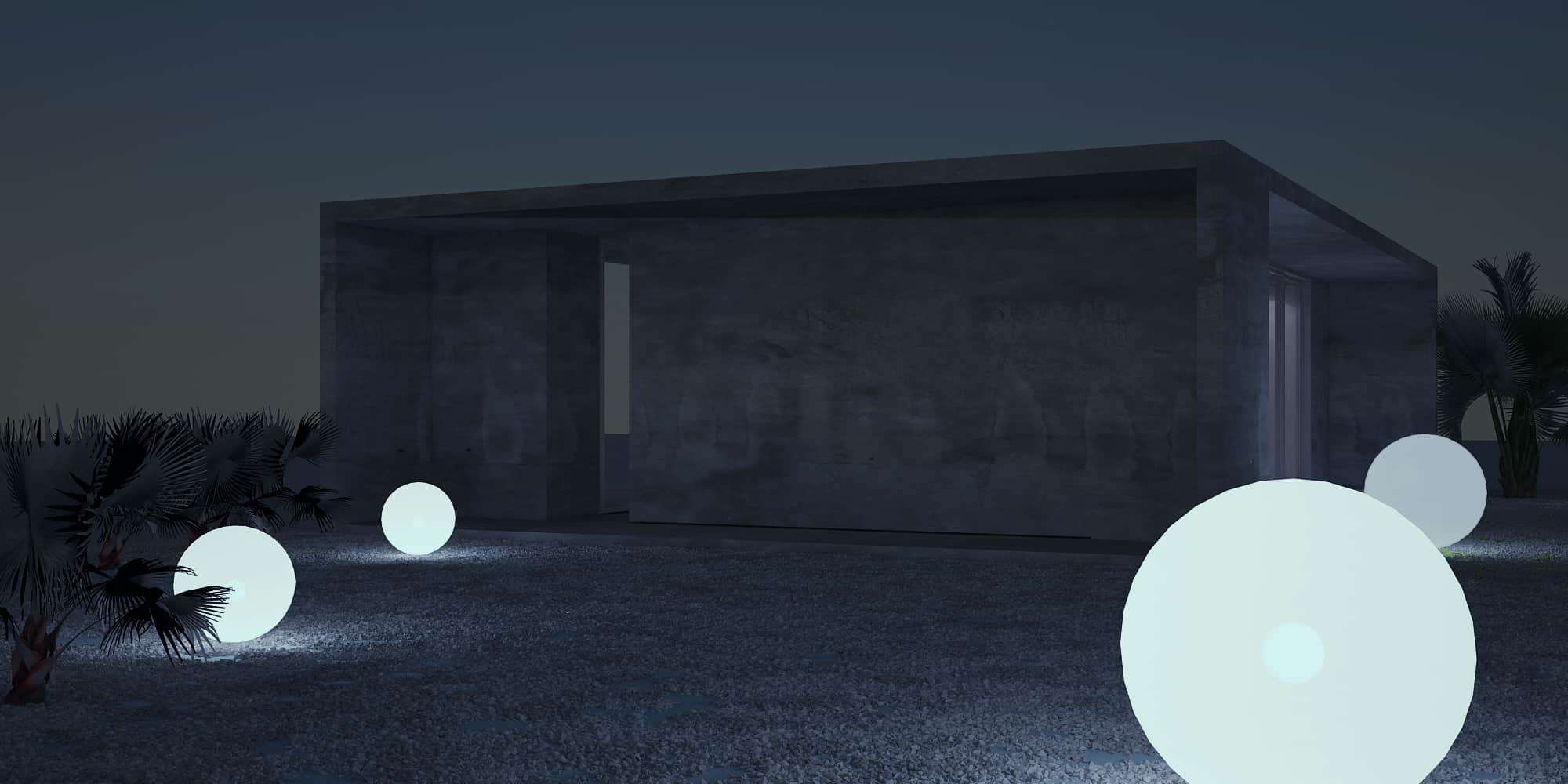 It is a functional cube made of clear and simple lines as clear are the functions to be covered: resting, hygiene and feeding. All of them resolved as a part of the three interconnected areas in which the house has been divided. When Ibiza's way of life turns out to be frenetic, functionality and simplicity are essential. House is designed for a well known Ibiza and its own rhythms. Is not s nonsense to add elements and spaces that are never going to be used? Anybody knows the functionality of a hall or a big eating space that we do not need?
-Quique Santamaria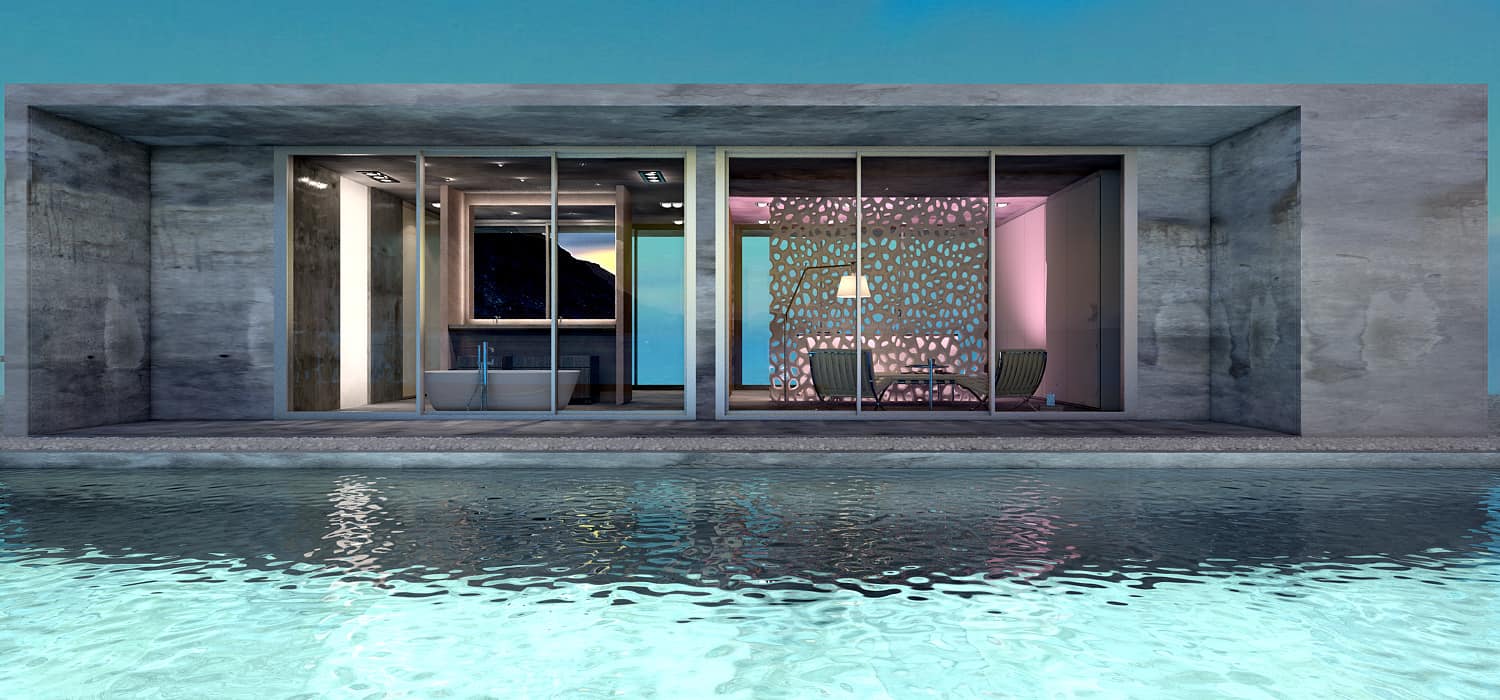 I'm inspired basically small Mediterranean towns, through the open doors with beaded curtains hanging on one side, their shadows, the glow of its whitewashed walls and 3 or 4 austere chairs lining up at strict order on the facade. The straw hat hanging on the back of one of them, the fishing net and the copper pitcher, the oars and the clay amphora. The hurdle porches, the force of light, wooden ceilings, the horizontal boards doors, concrete floors, junipers, rural landscapes … The secret of sobriety and austerity living space.
-Quique Santamaria

Functionality and usefulness are the keystones of this Mediterranean project. For aspiring artists, I would tell them to live enough before designing. I find out very hard designing whatever you do not know how it is like. I am not able of creating a design project in the moon because I do not know how it tastes, smell neither what you feel up there.
-Quique Santamaria
About Quique Santamaria
Quique Santamaria is a Building Engineer born in Valencia whom, after combining his last years of studies with the professional activity in several studios of his hometown, had the chance to be part of Massimiliano Fuksas' team in Rome. There he collaborated in the development of international projects, specializing in model maker and visual rendering roles. Upon his return to Spain, he started working as a freelancer whilst collaborating with important Spanish studios, such as MYAA or Jaime Sanahuja where, thanks to his passion for the Mediterranean architecture and the digital architecture, Quique became a part of his team. See more of his work on Behance or his website.