Maci Automotive - Crossover concept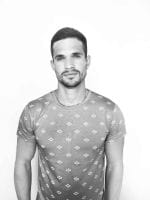 Maci Automotive is a start up automotive company in South Africa. They approached me to help conceptualize a new car they want to develop, below is the brief.
- Design a premium coupe/cross-over car
- Design language should be sporty & aggressive
- Seating capacity - two adults
- Design must portray prestige and status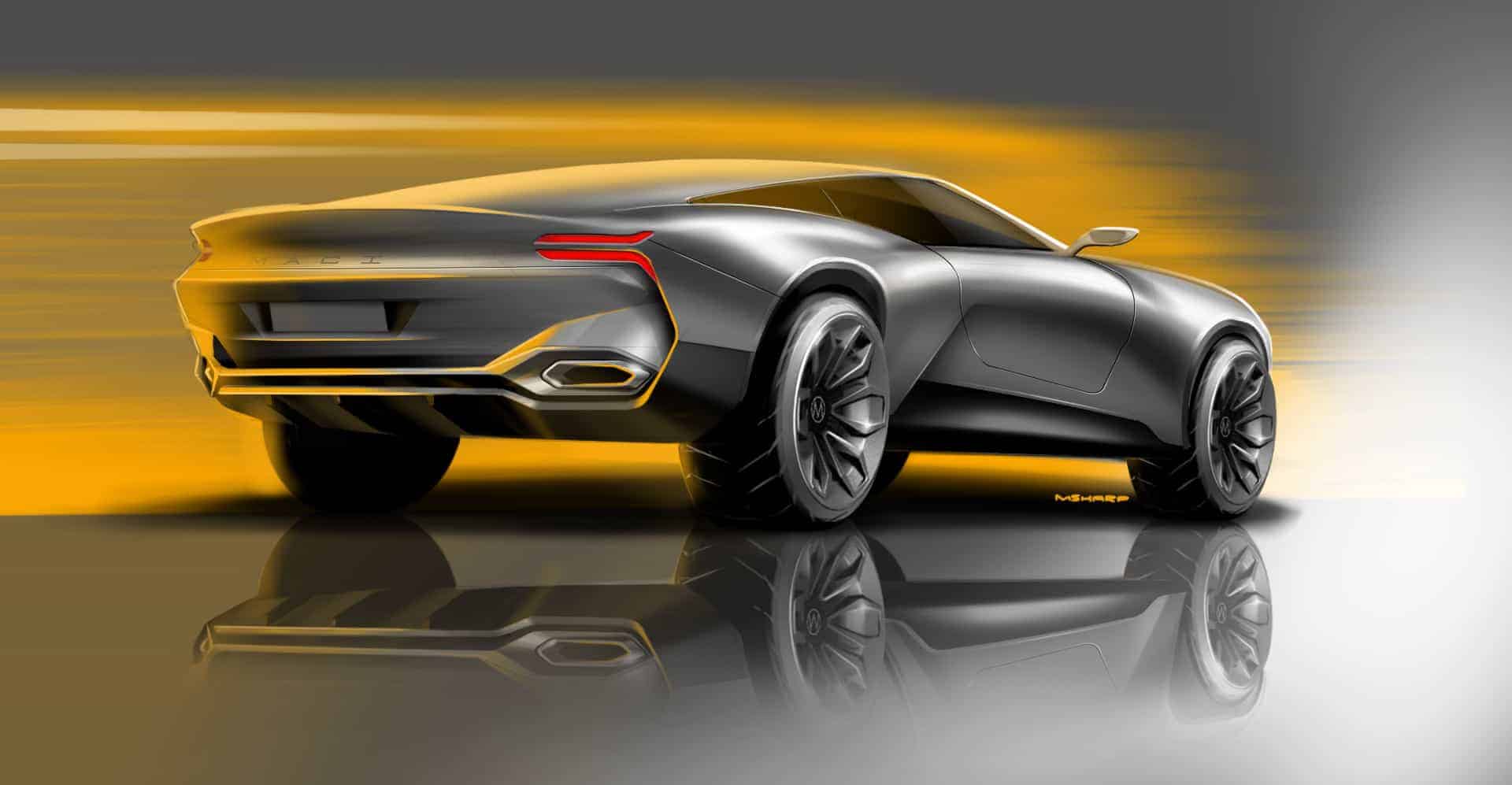 I have designed a car according to the brief, and worked hard to try incorporate all the prerequisites from the client. The closest existing concept I have refered to is the Aston Martin DBX concept, a premium, sporty crossover car. I've tried to keep the design modern and clean with a mix of aggressive features and utilitarian functionality.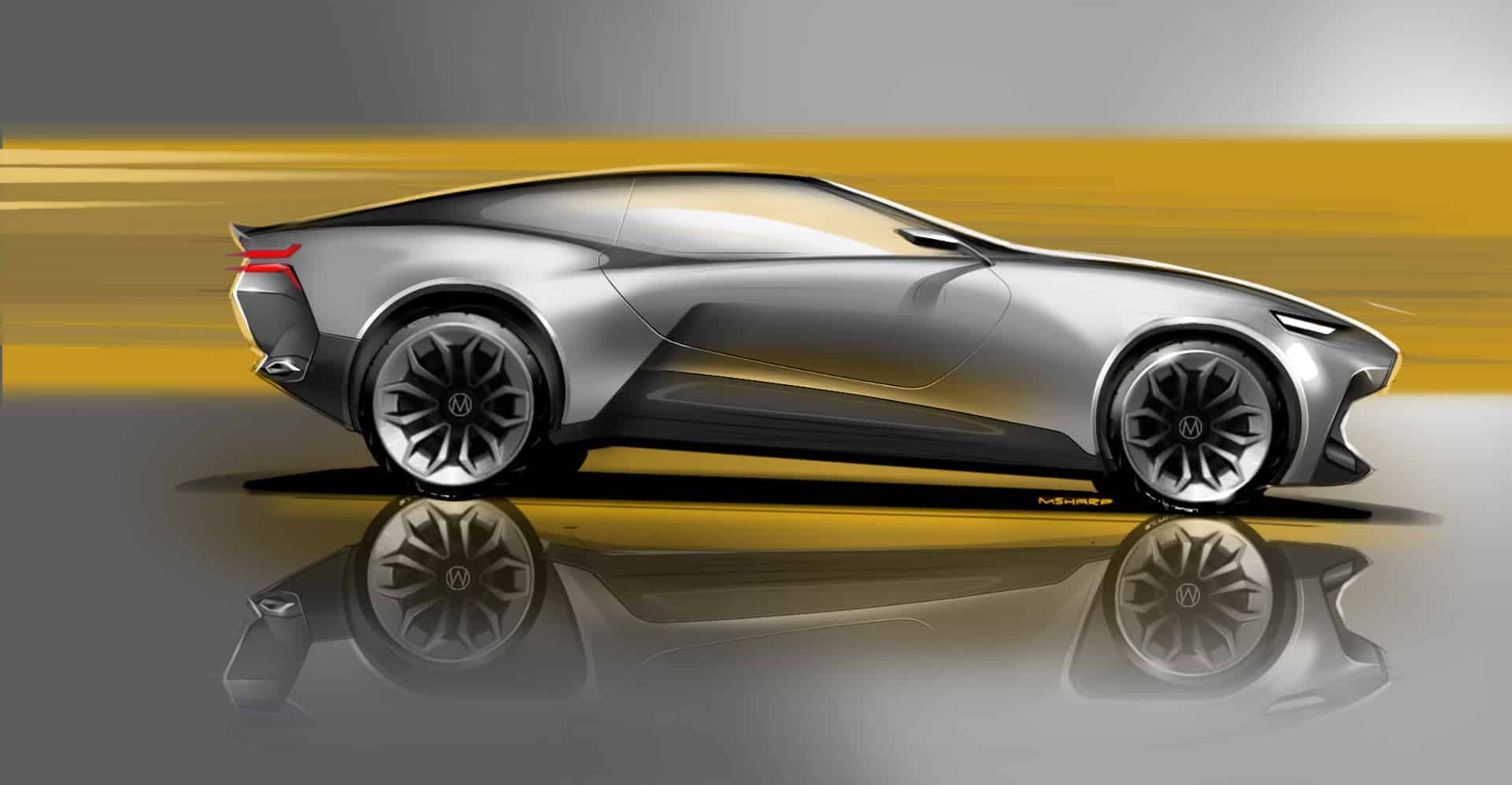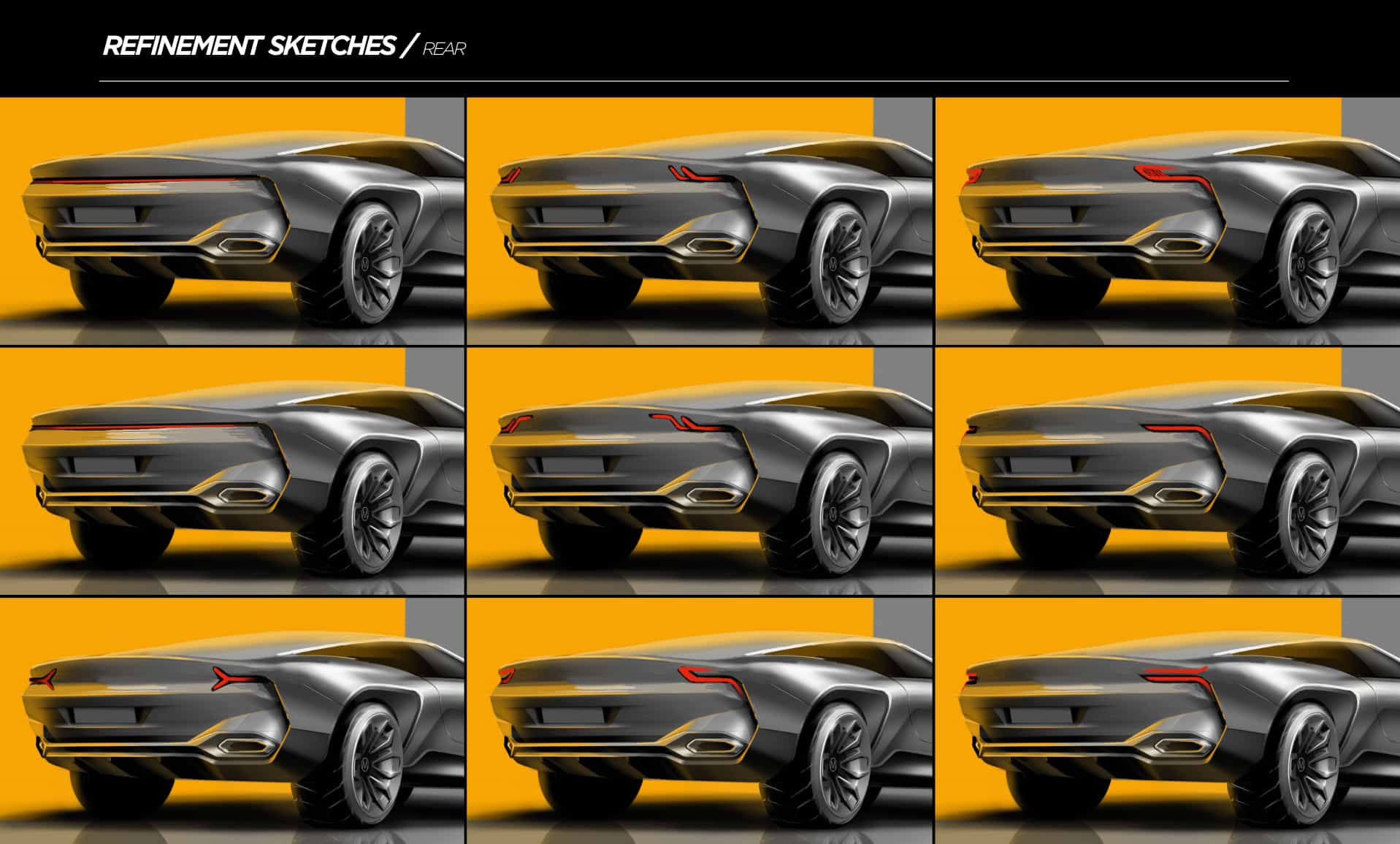 For this project I used pen and paper, Sketchbook Pro & Photoshop
The process begins with pen and paper sketches. I generally start with a side view to get a good idea of the proportions and profile of the car. Once I am happy I will explore a range of details that tie in to the design from all angles. Once I have developed a solid direction on paper I scan in a few sketches and refine them digitally in Sketchbook pro and then Photoshop.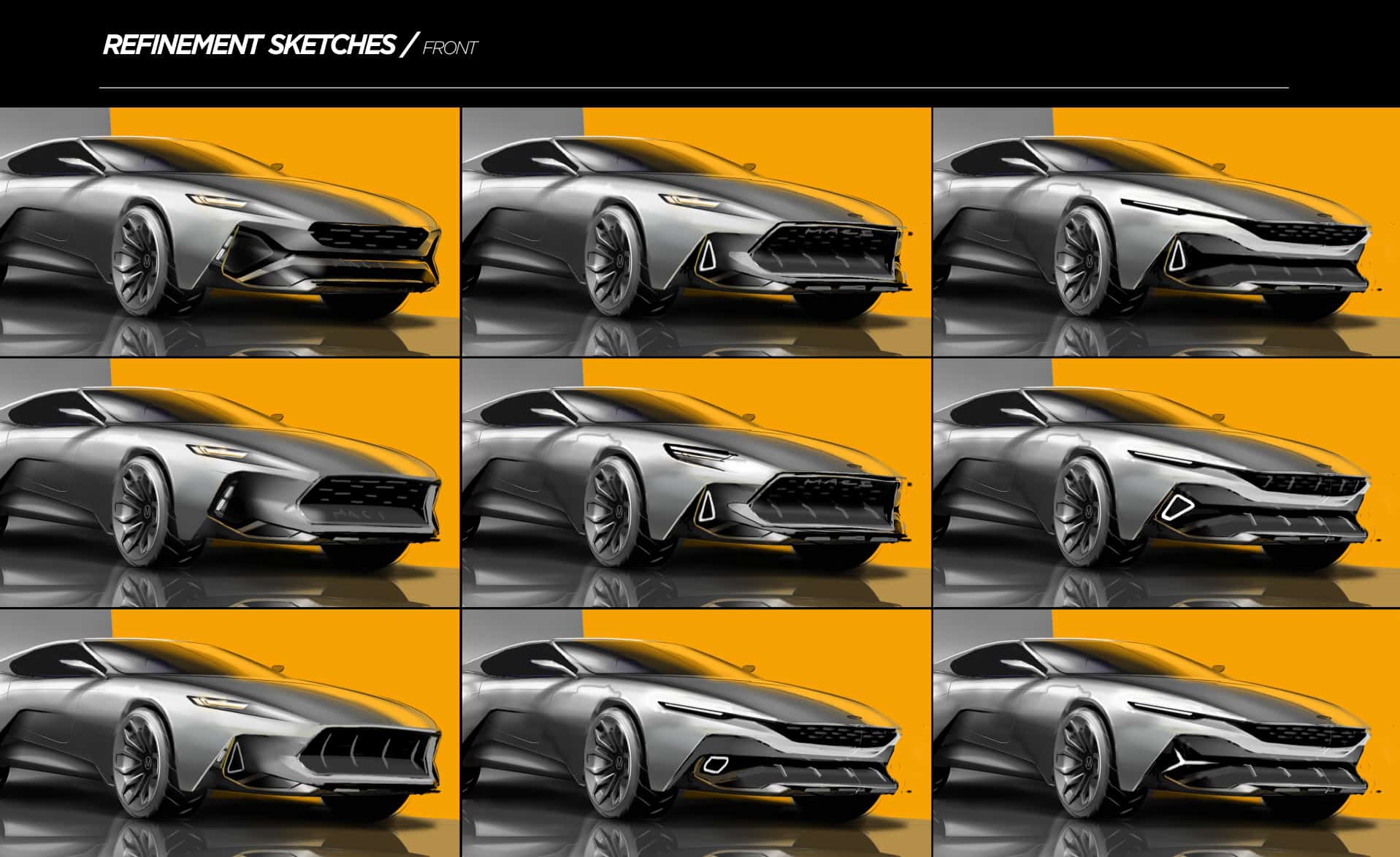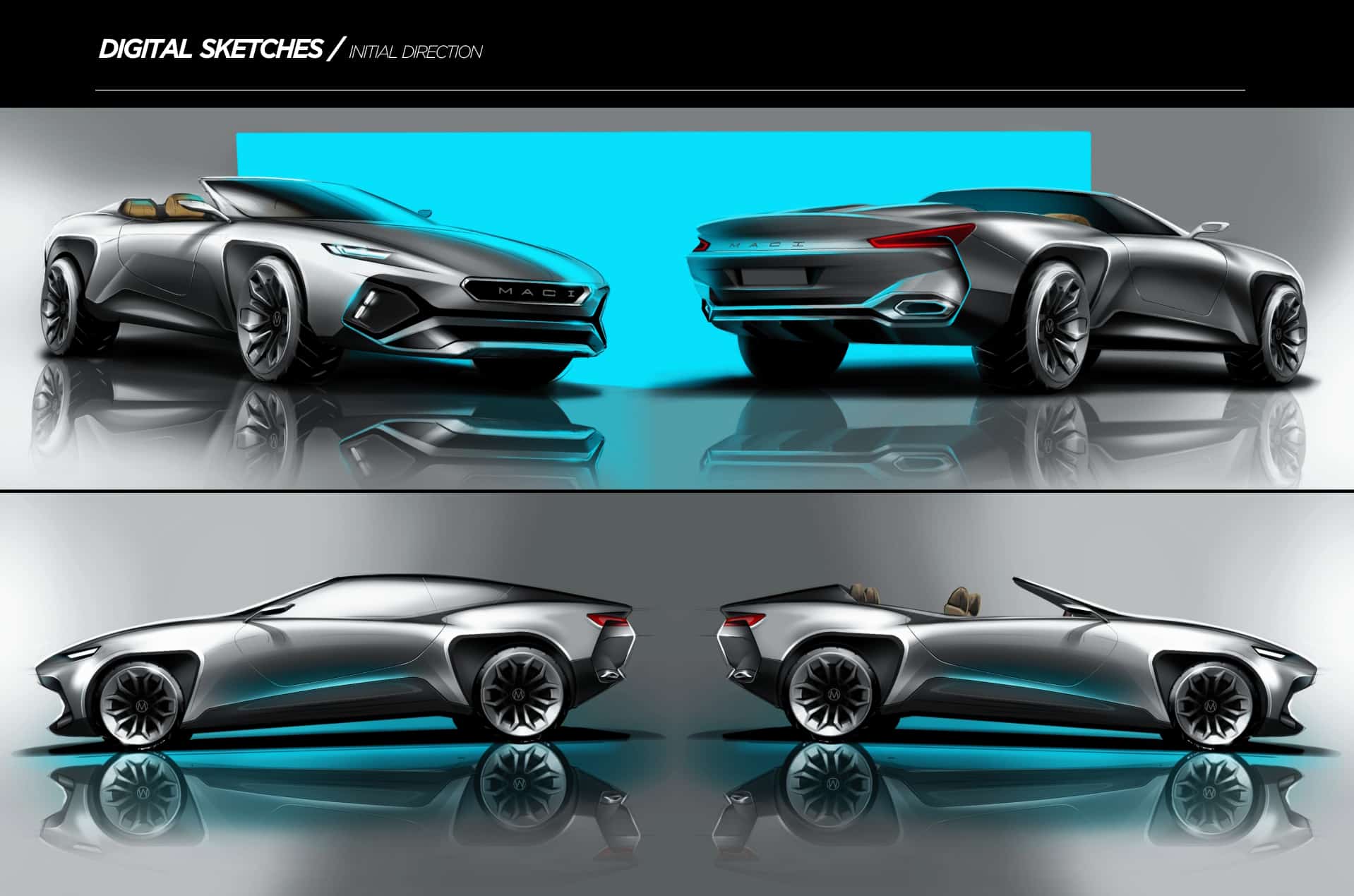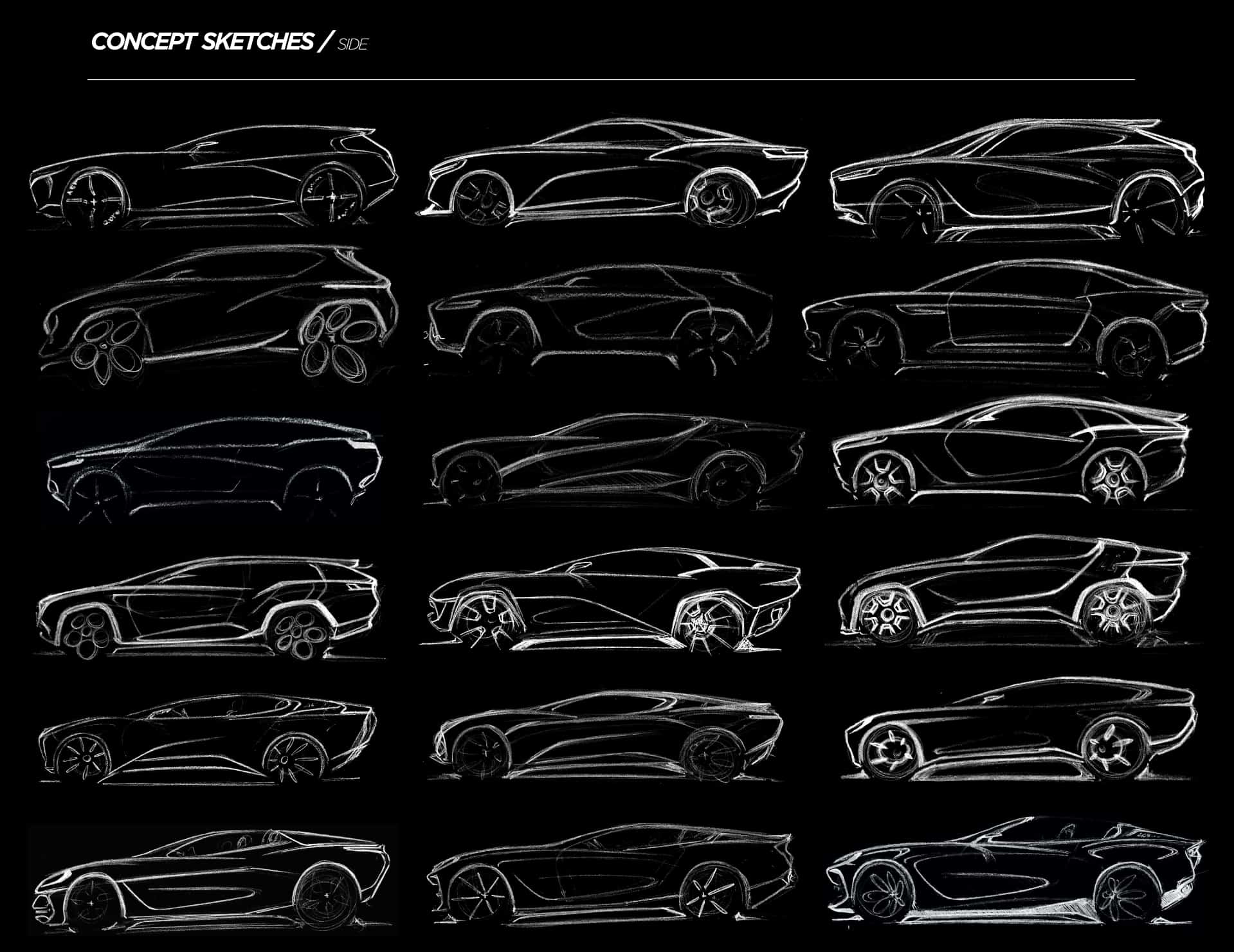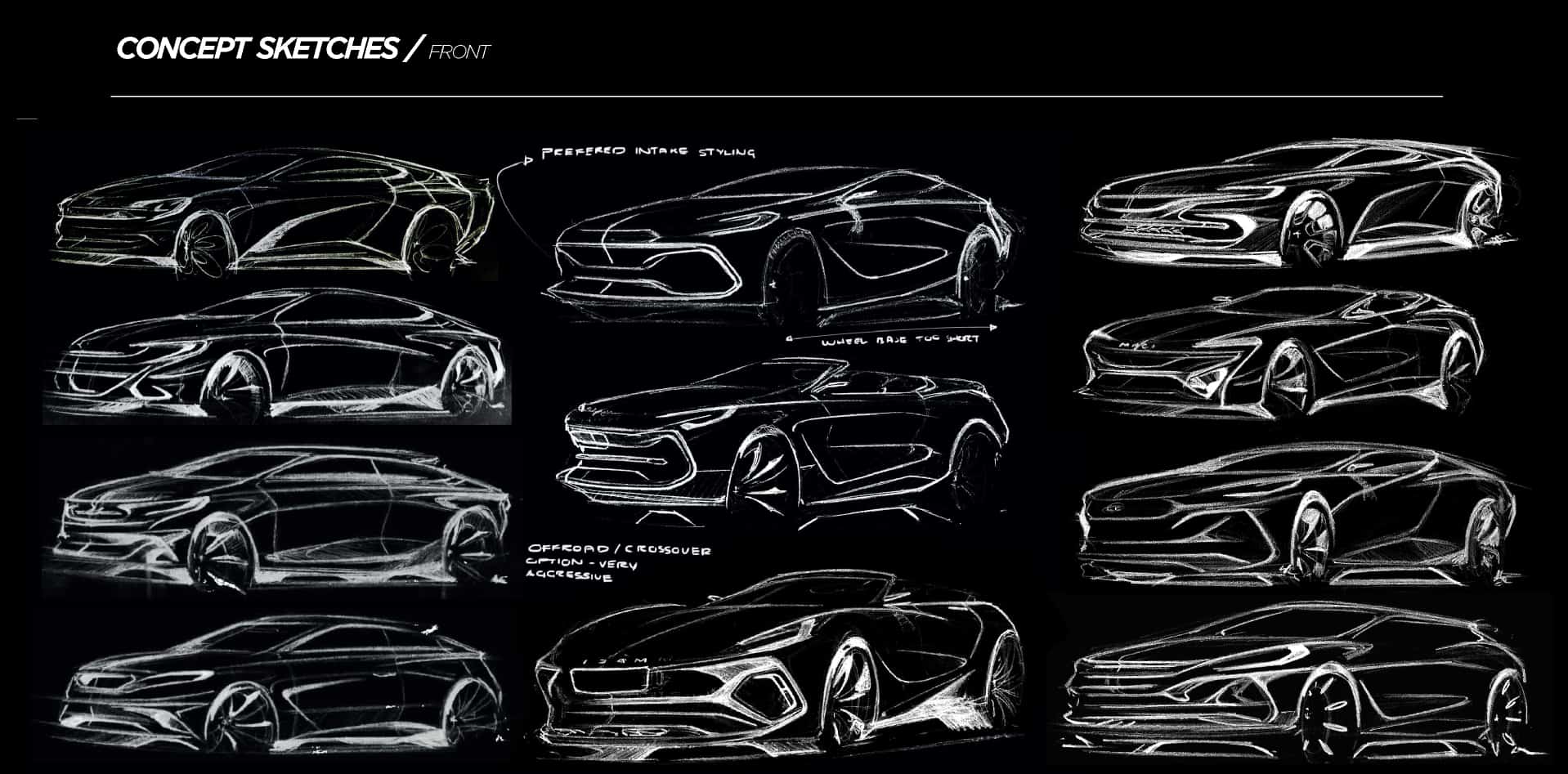 The project has only recently been made public so I haven't had much feedback from the online community yet. The client was really happy with the concept and they are going ahead with the development of the vehicle.
I am constantly learning and growing as I work. Through this project I have learnt new techniques to sketch quicker and better digitally.