Designed and produced in Hong Kong by Italian designer Andrea Ponti, Kanban is a side table that pushes the boundaries of form and aesthetic, past and present. The project's aim was to capture Hong Kong in a product: to convey the spirit of this cosmopolitan metropolis at the crossroads between East and West. Read on and enjoy!
The product was inspired by the large neon signs that light up the busy streets of Hong Kong. The signs jut out into the streets while hanging from a single slender steel bar. Those signs, in Japanese, are called Kanban.

– Andrea Ponti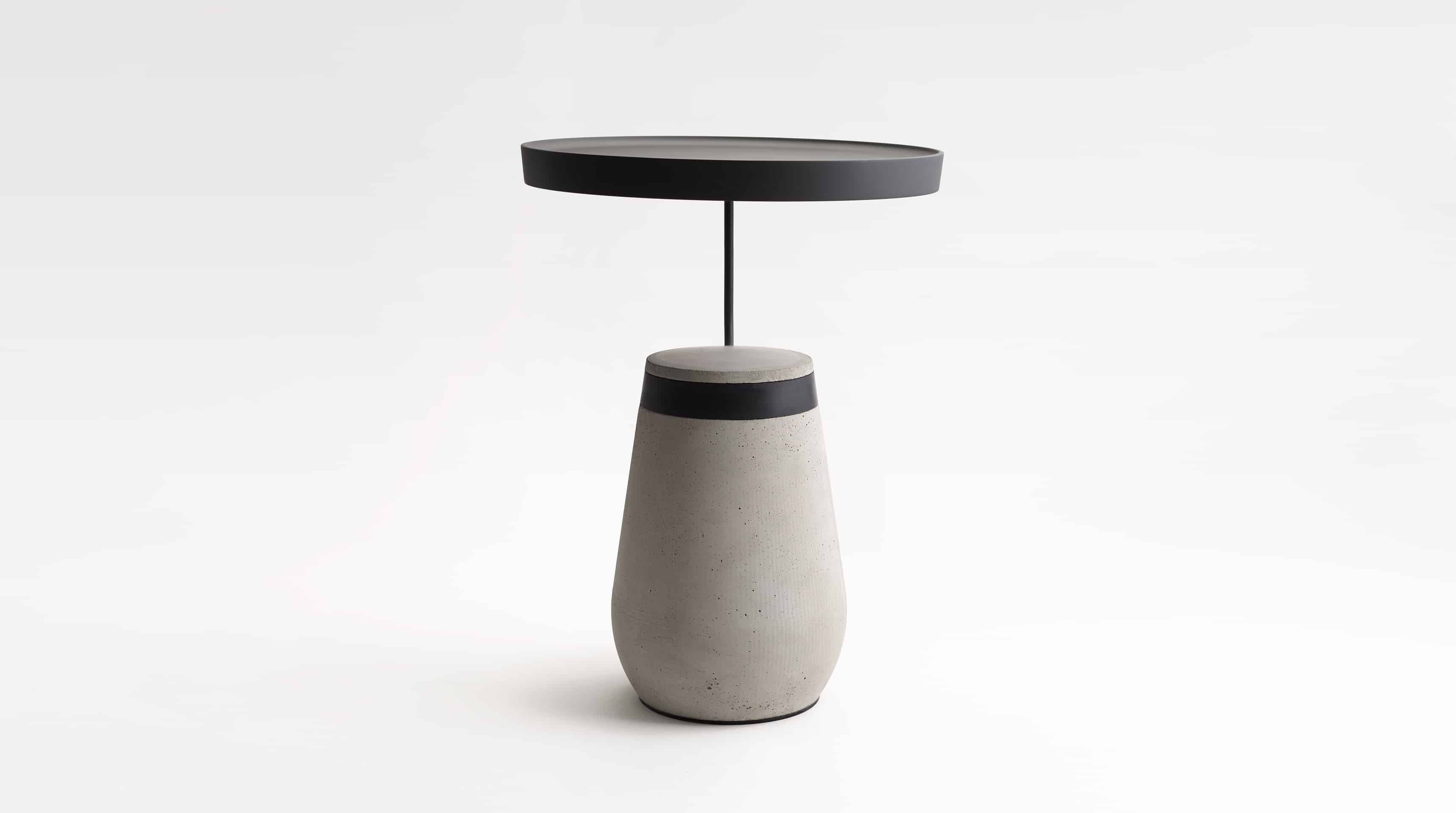 The concept of table was reinvented starting from the essential components of base and top and an innovative use of materials, shape, color and layout. The use of steel and concrete mirrors the style of Hong Kong's historic industrial buildings – former multi-story factories converted into offices and warehouses.

– Andrea Ponti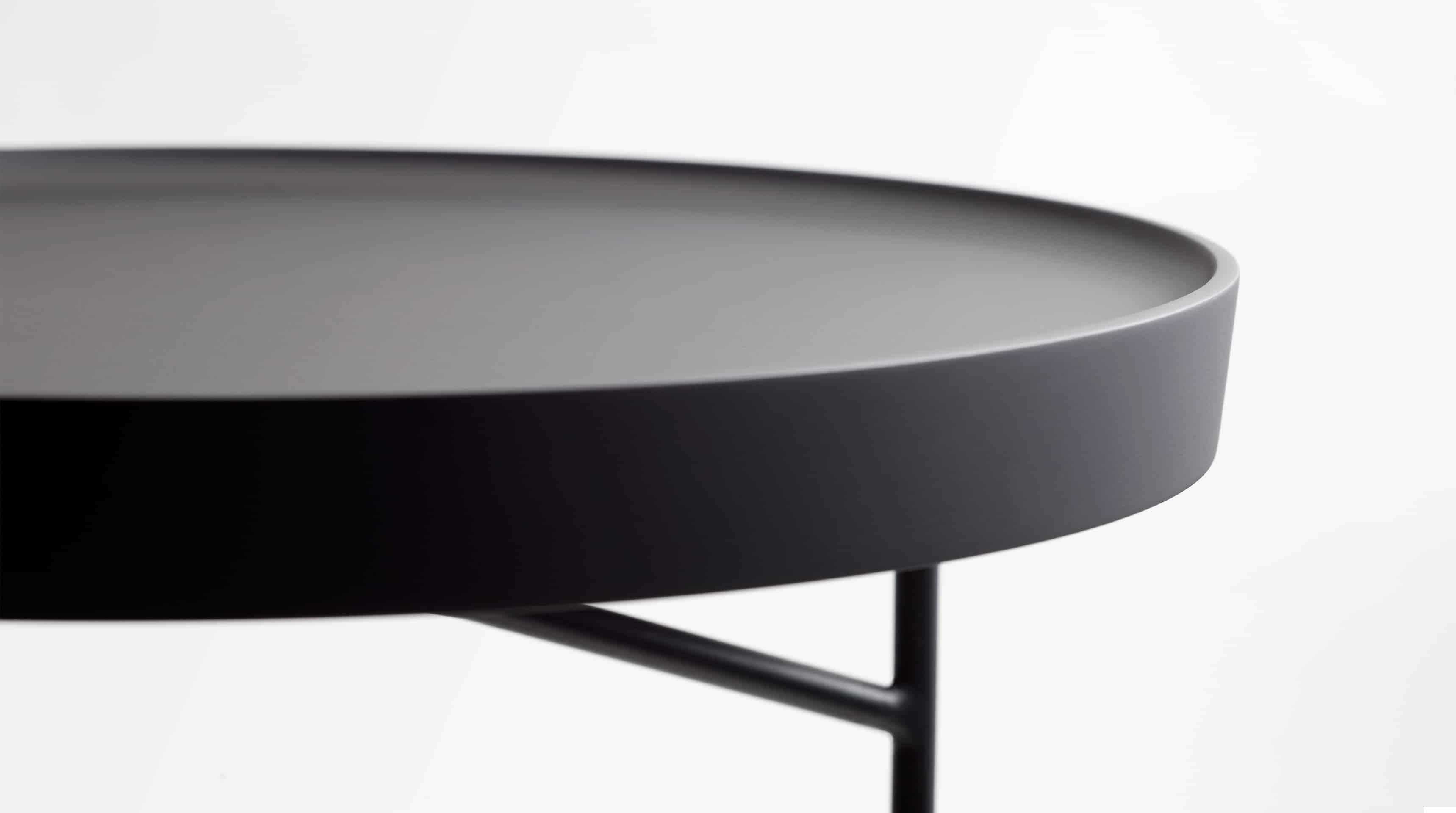 I always like to play between industrial design and craftsmanship, for a product like Kanban some parts are hand-made, others are machined.
The concrete has been produced by hand, but we started from a machined ABS mold. The steel also features a similar approach, hand-made manufacture meets industrial process.

– Andrea Ponti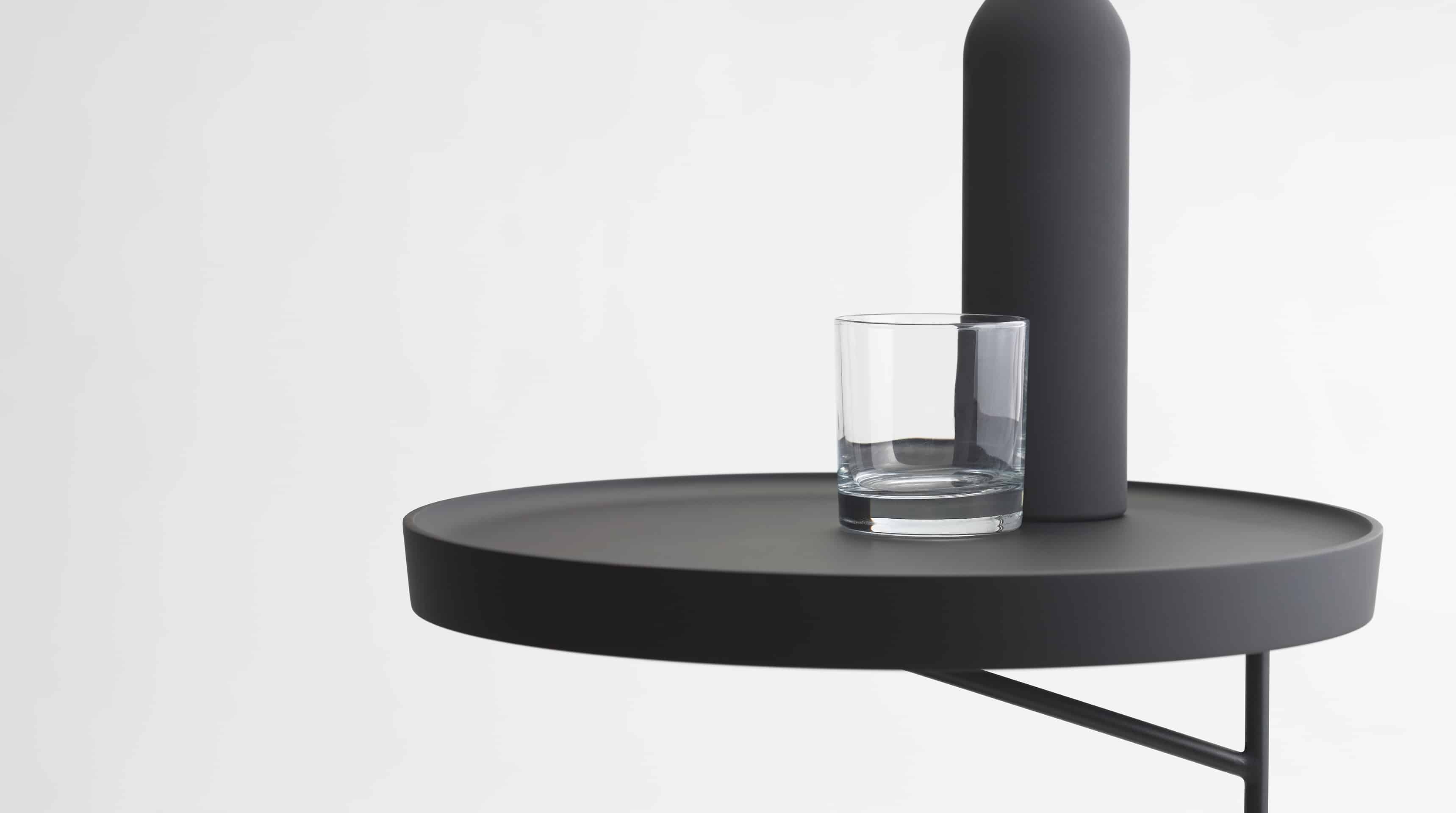 Hong Kong is a crossroad between eastern and western cultures, like no other city in Asia. After 7 years in Japan, in 2013 I moved to Hong Kong where I started my own design company. I wanted to thank this extraordinary city with a product able to describe its intensity and poetry. The biggest challenge was to traslate the identity of the city into a physical product. Materials, forms and colors describe this transition between tangible and abstract.

– Andrea Ponti
About Andrea Ponti
Andrea Ponti is an Italian designer specializing in product design. Since 2013 he has lived in Hong Kong where he founded Ponti Design Studio Limited. After graduating in product design from the Politecnico of Milan, Italy in 2006, Andrea lived seven years in Japan. As a researcher with Kyushu University, he was on various internship programs with leading Japanese companies including Honda, Toyota, and Mitsubishi Electric. Fascinated by rational and minimalist design, he could learn directly from some of the greatest contemporary Japanese designers such as Toshiyuki Kita, Chiaki Murata, and Junzo Yamashita. Andrea has organized many exhibits and events for the Salone del Mobile in Milan, Italy on the theme of product design between Italy and Japan. He has won many international prizes and awards, including first prize at LG Mobile Design Awards 2012 for the revolutionary design of a smartphone for blind people. Currently, Andrea collaborates with numerous global companies such as Philips, Gibson and Dainese, as well as local companies in Asia, Europe and North America. His projects are featured in leading international design media. You can find more of his works on his Behance profile.