Art director Alexey Adamitsky and photographer Alexander Kaldov make it their personal goal to create better imagery for local and global advertising needs. They feel very passionate about still life images and thought there was a gap in quality images for beer products in their local market. They decided to go with local premium beer brand Lidskoe Koronet as the subject in their shoot. The bottle has really nice label and unique packaging design. They saw an opportunity to showcase it in best possible light. Read on and see how the project went. Enjoy!
The execution didn't take long. The most important part was the planning stage. I worked on the concept and Alexander made sure the photography part was covered. The project wasn't very complicated. Yet it supposed to be a composite of several shots for each final image so I planned accordingly. I made sure technically it was done right and thought of the overall flow of the shoot. I thought of the stages the bottle needs to be shot.

– Alexey Adamitsky

Working with my favorite tool, Capture One really made the difference. I could organize the capturing proceeds in a way the naming was clear and logical. When the technical and lighting parts were covered it took them 2 days of shooting. Half of the first day they mostly tested lighting setup to make sure they have best solution. The post-production also took two days.

– Alexey Adamitsky
Basically, I did a thorough research on the trends in beverages genre of photography. I decided on two different looks. The first was a shot no simple white background to show the beer bottle design in its best light and another in a group of thee bottle on black background to with intention to create emotional link to the image.

– Alexey Adamitsky
I am an avid user of Capture One software for organizing and controlling shoots and doing initial raw conversion. My other trusted tools are Photoshop CC and Wacom Intous.

– Alexey Adamitsky
My favorite quote is: "Genius is 1% inspiration and 99% perspiration" – Thomas Edison

– Alexey Adamitsky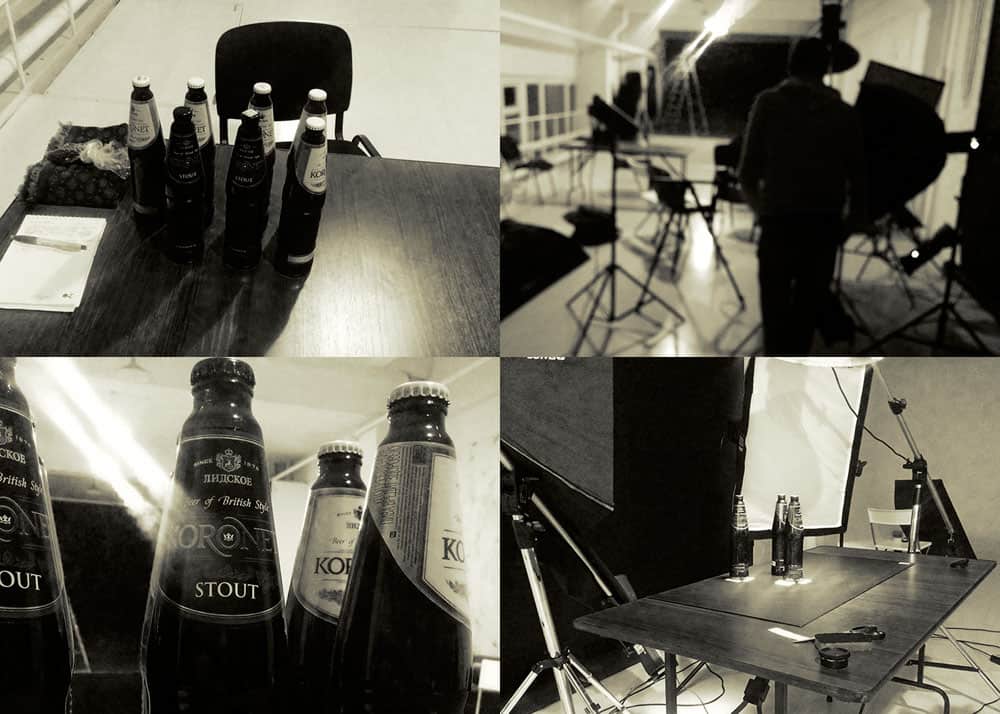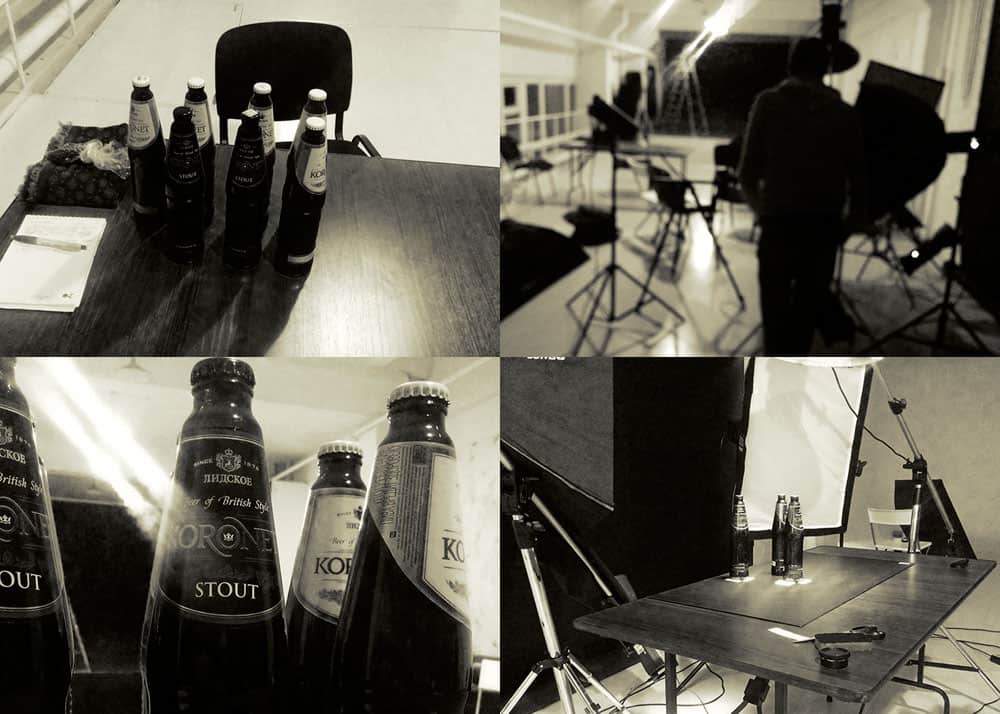 Credits:
Alexey Adamitsky / Art Director & Retouch Artist
Alexander Kladov / Photographer
ABOUT ALEXEY ADAMITSKY
Alexey Adamitsky is an art director and retouch artist. The owner of Asiris Creative studio. He is known for his passion for unique vision and excellence in executing his work. Alexey is extremely experienced in producing complex hair images for various advertising campaigns. He knows how to achieve flawless perfection for beauty images and create special mood for fashion stories. Lately Alexey have been more involved in producing creative still life images for well known brands. His clients stress that Alexey is great to work with. He knows how to listen and execute according to the plan. Making sure client gets what he wanted or maybe even more. Alexey produced work for such brands as L'Oreal, Pantene, L'occitane, Schwarzkopf, Wella, Maybeline, Maybelline to name a few. His work has been published in many well known magazines such as Vogue, Harper's Bazaar, Elle, Marie Claire, Zink, Lürzer's Archive and more.