After six(handmade vodka)
Aftersix is a canadian themed handmade vodka. Made with care and spring water is used in its production. The task was to design a label that felt Canadian and would feel minimal and also show that the vodka is hand made.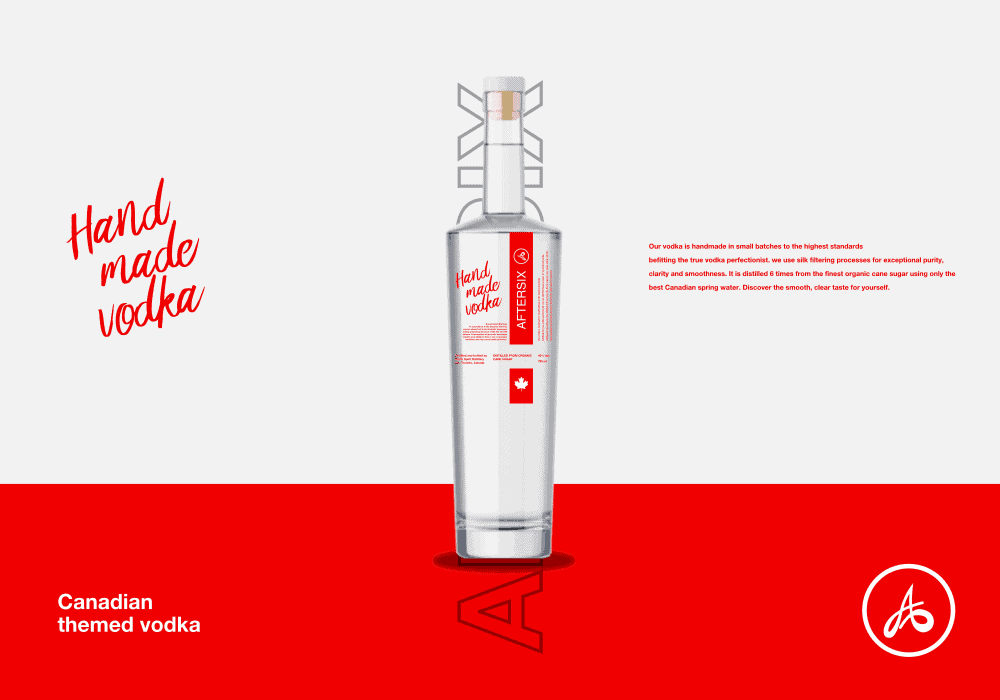 The packaging had to communicate it's Canadian origin which is why the colours red and white were chosen. The hand made vodka was written with a font that makes it look like it was written by hand. All the label's information had to be written in front(client wanted it) so i decided to make use of text in the design.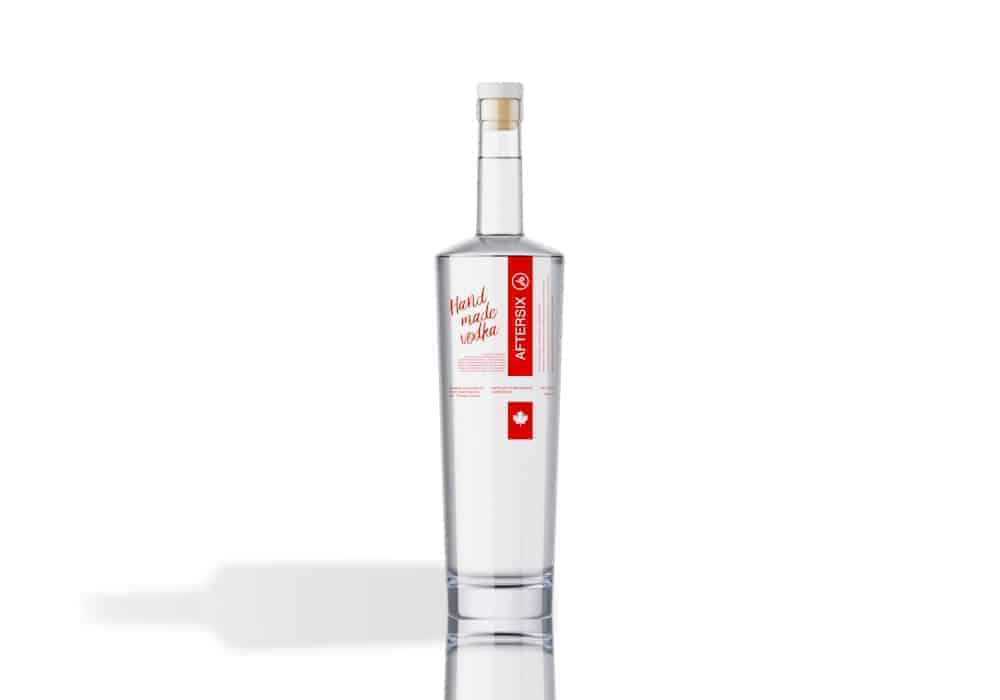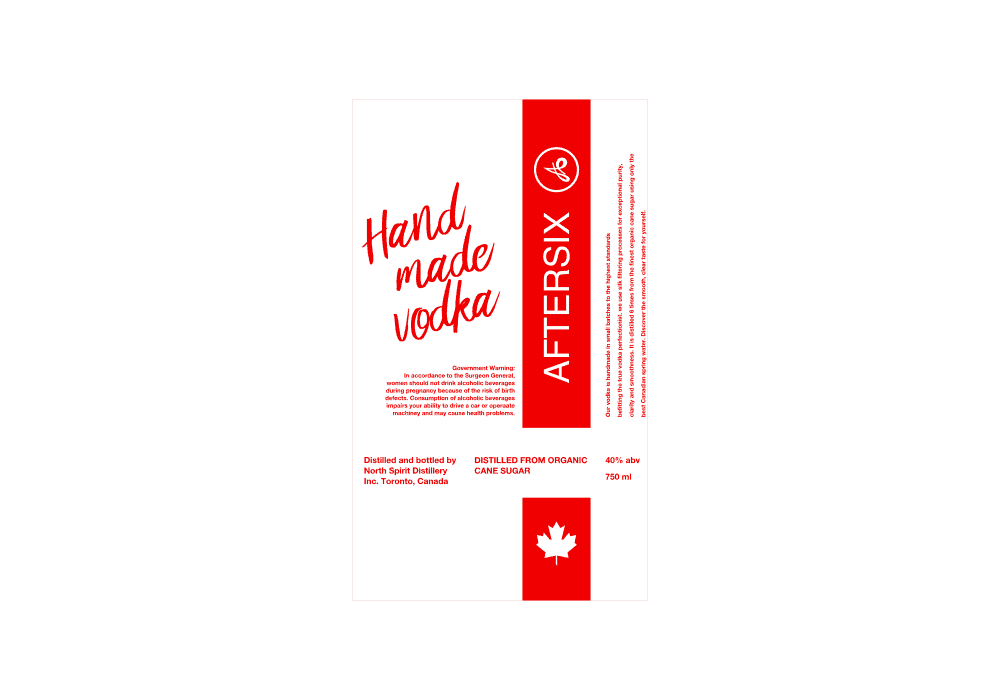 This project was designed in inkscape and gimp. Inkscape was used for the label design while gimp was used for creating the bottle mockups and also for showing the application of the label on the bottleThese tools are really powerful and underrated. They can do almost anything illustrator and Photoshop can do. They have limitations though but they are negligible.
The general response I get is... Oh, this looks Canadian. I learned that words can also speak volumes, type that is layed out well can be beautiful. I also learned a thing or two about Canada while I worked on this project.