Apartments in Zurich, Switzerland.
This visualization was made for the design studio IDL. My task was to convey the atmosphere of the male interior as much as possible. The apartments are located in Zurich, Switzerland and belong to a young guy who works in the IT field.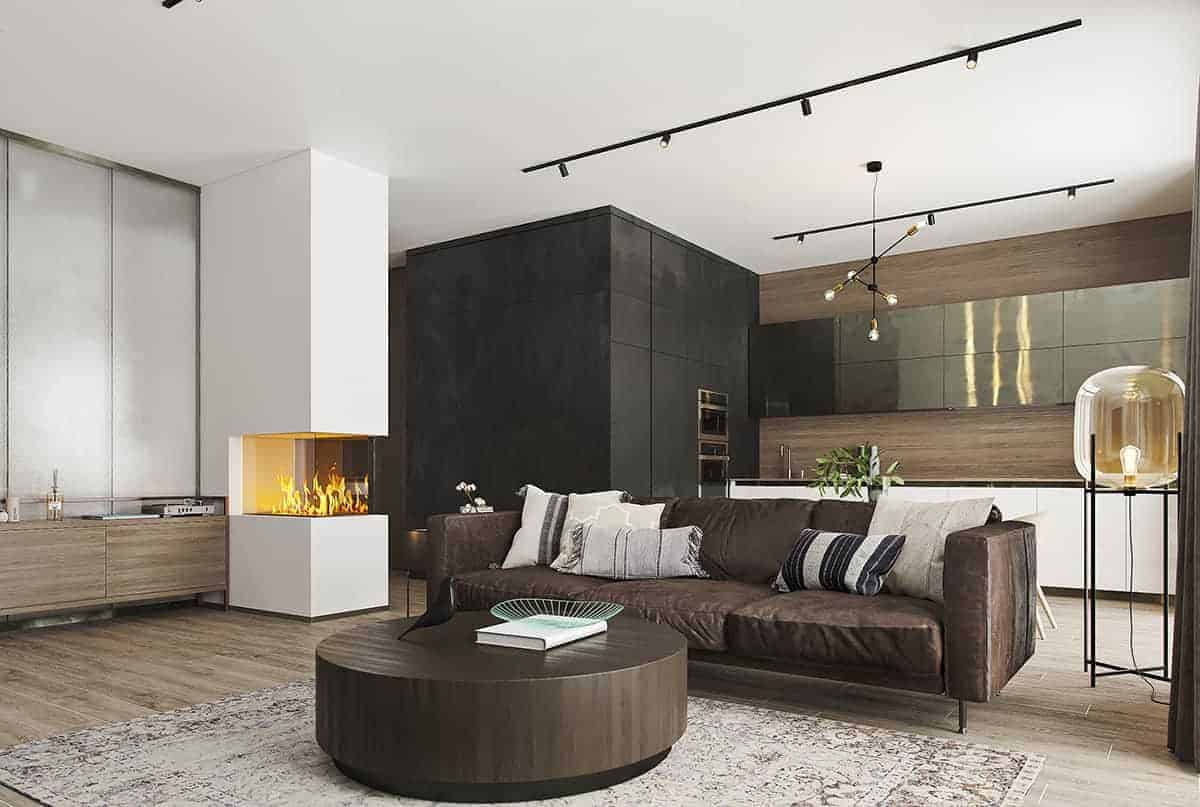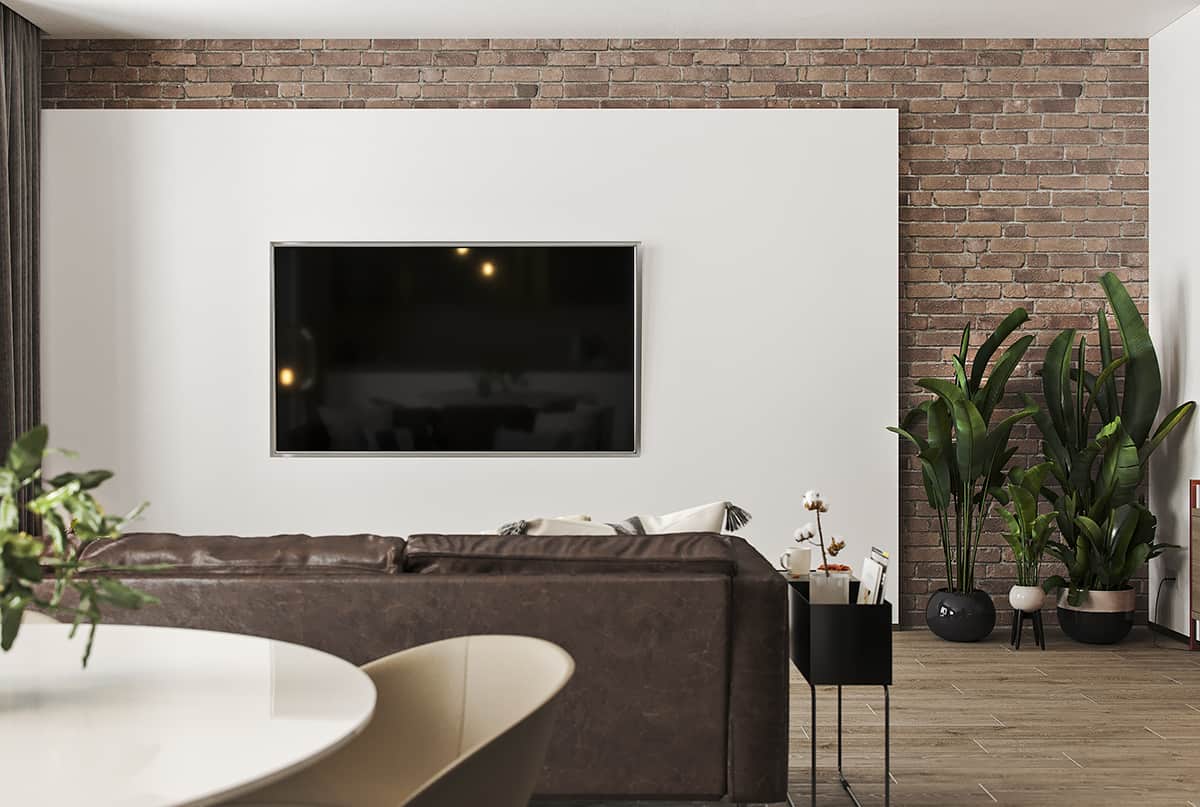 The combination of modern technology and natural materials is the main idea of ​​this project. Brick walls and black color were used as accents. If you look at the space as a whole, such a solution creates the effect as if the brick walls were already in the apartment and are part of the building, adding dynamics. Black color sets the contrast to the interior, and brass kitchen facades emphasize the sophistication of this masculine interior.
Work done in 3ds max. First, an interior box was built and filled with furniture according to the project drawings. Then everything was painted gray. This helps to set the perfect natural light, as well as additional artificial lighting in the interior. After that, the texturing of the project begins. I spent a lot of time on this so that the textures in the project look as natural as possible. When the scene was fully assembled, a rendering was made. It was performed using the Corona Renderer, and image processing was performed in Adobe Photoshop.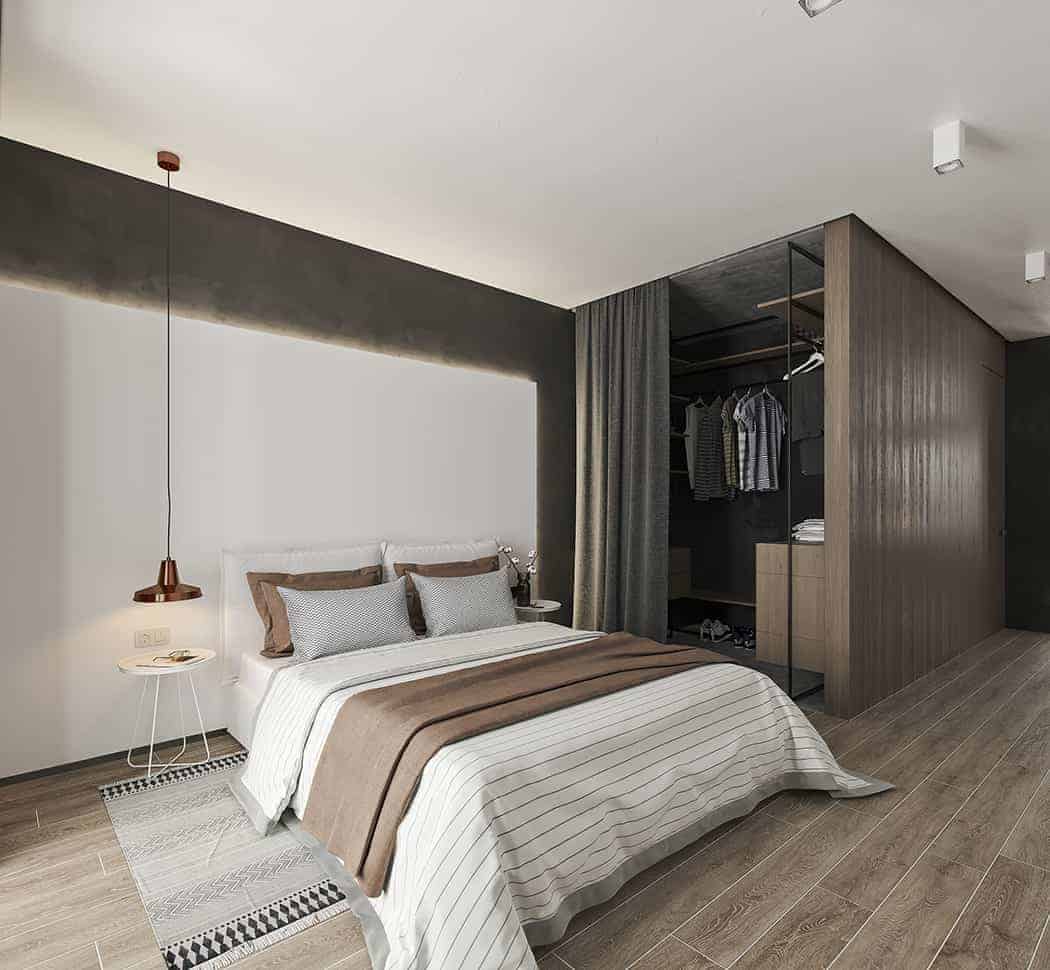 The design studio, as well as the customer himself, was very pleased with the end result of my work. I enjoyed and had a good experience working on this project. I also improved my skills in working with interior visualization.
More works here https://www.behance.net/kupinakaried56
I am always ready for new projects.
Please contact me by e-mail: [email protected]