Blossom Wellness & Spa
Blossom is a newly established spa just outside LA with six treatment rooms and spa spaces. All the latest treatments are performed using skincare products based on local ingredients. The main target audience is women in the 20-50y range, although Blossom is welcoming the male population as well - especially having offers like romantic packages for two.
The main goal was to secure a name and vibe that will underline the feeling that client will have after leaving this modern and relaxing spa. To create something elegant, more on the feminine, caring and relaxing side.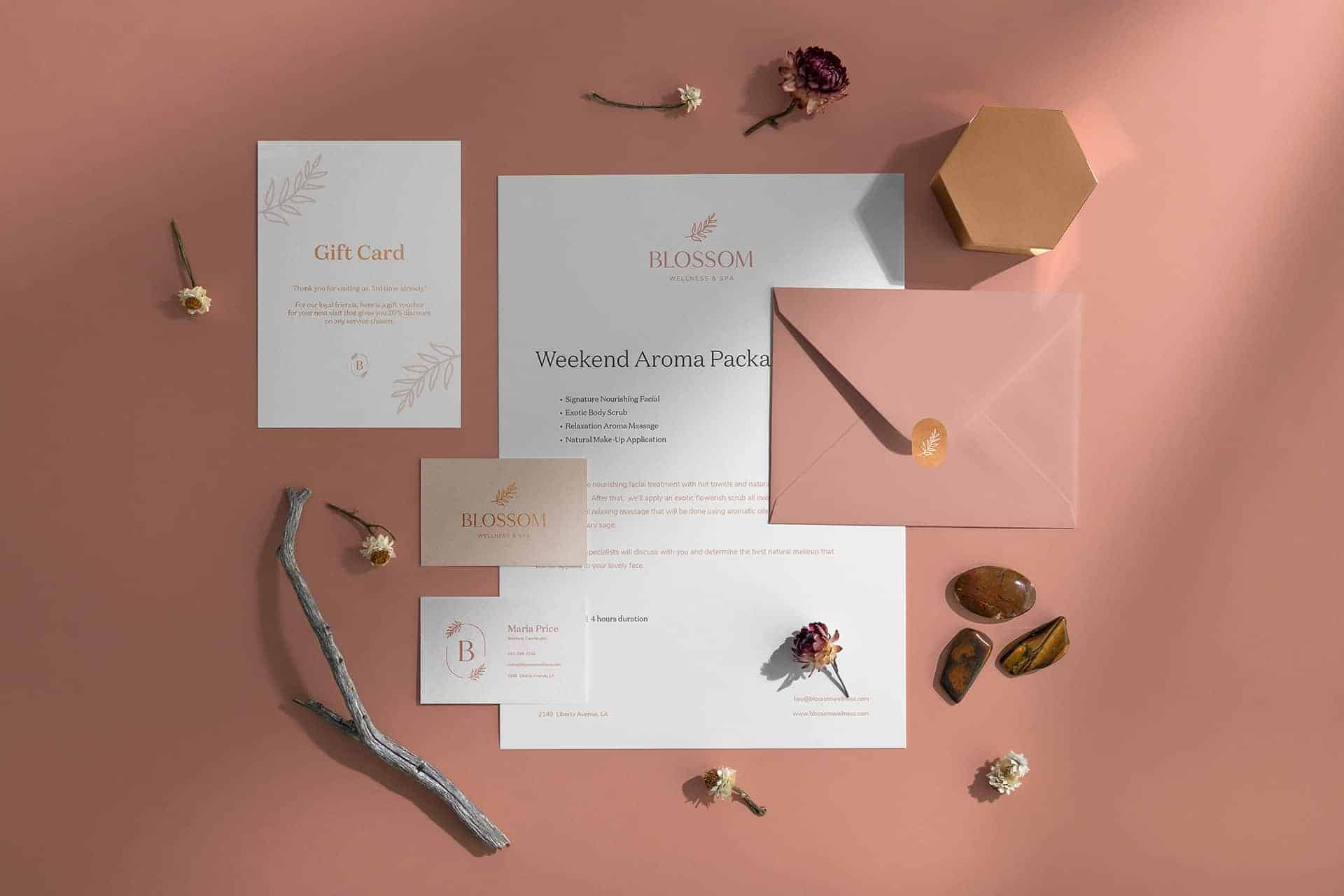 The name comes from the verb blossom, which means to become more attractive, successful and confident. The goal was to underline to feeling the clients will have after leaving this modern, calming spa. We used soft and elegant colors to emphasize a peaceful and relaxing atmosphere in the spa. The logo is simple, representing the blossoming flower.
We have used tools: Adobe Illustrator and Adobe Photoshop.
After analyzing and setting up a correct brand strategy, we've worked on their brand's name, provided multiple options.
And after that, we crafted several logo options along with the brand system, stationery and print designs.
"Don't know what to say, really. The whole experience was outstanding. From having multiple discovery sessions, listening to our pain points, ideas and visions, Ivan & team took in all that and guided us throughout the whole process. Both Britt and I felt extremely relaxed and confident that this will turn out great. And it is.
I mean, since we've launched we are getting praises for the professional approach and interpretation of our brand and story. Another thing that I would like to mention is that Ivan is based in Croatia, so his timezone is completely on the other side from ours, but he managed everything so smoothly and in a timely manner (everything was done much earlier than we expected). So glad and lucky we reached out to you guys, thank you a lot! :)"
Ellen, Co-Owner at Blossom
Thank you for watching!
Are you ready to make your brand awesome?
If you are interested in cooperating with us, drop us an email and we'll get to you as soon as possible.
www.insigniada.com | [email protected]
Skype: Insigniada | © 2020 Insigniada