Flavour Fiend Finishing Butter
Flavour Fiend is a range of flavoured finishing butters specifically to be used in cooking developed by New Zealand chef - Owen Sinclair. Onfire were commissioned create a name, brand and packaging for this small range of butters which would reflect not only the real punchy flavours but also Owen's foodie attitude about cooking and understand of flavours.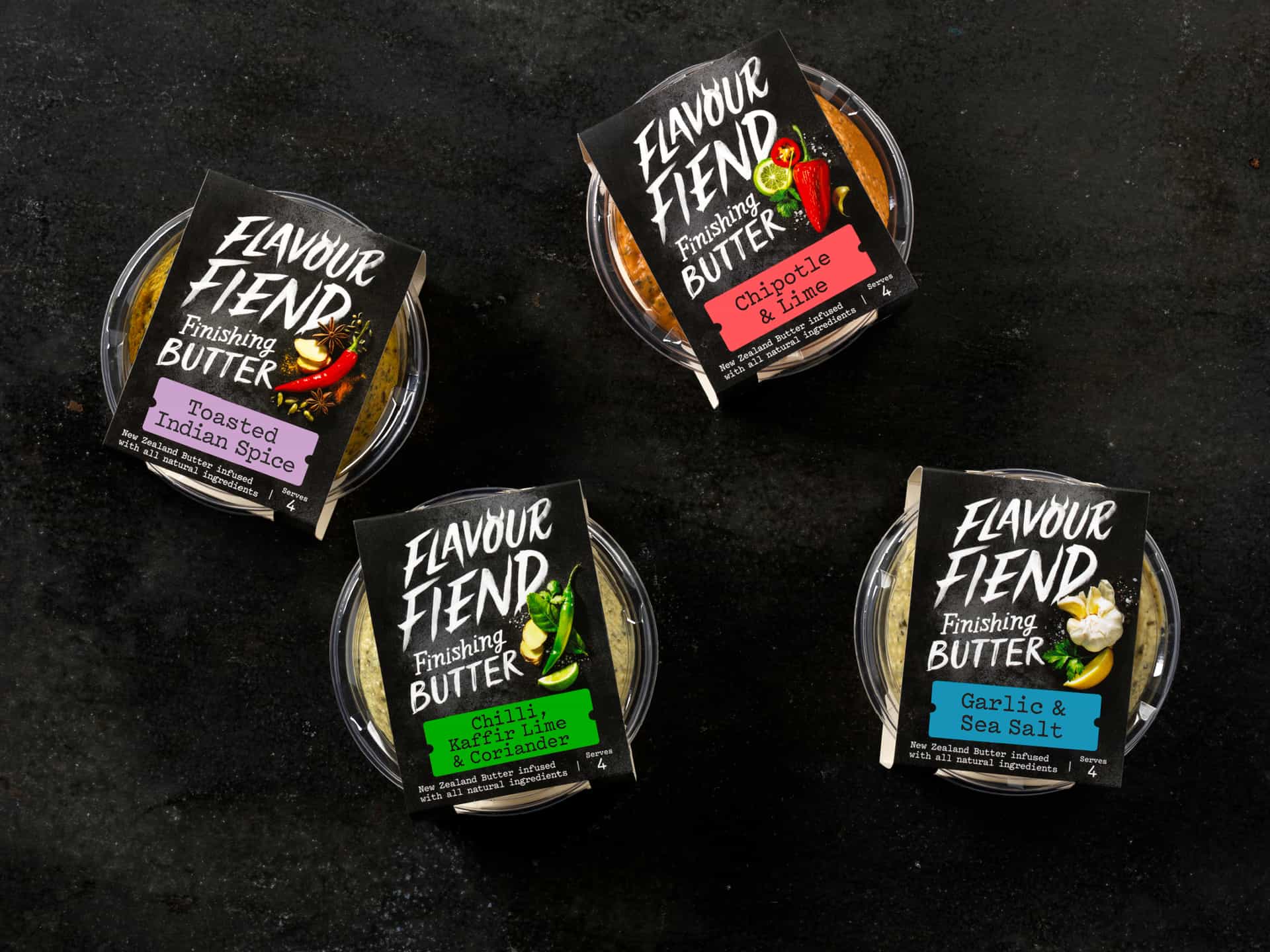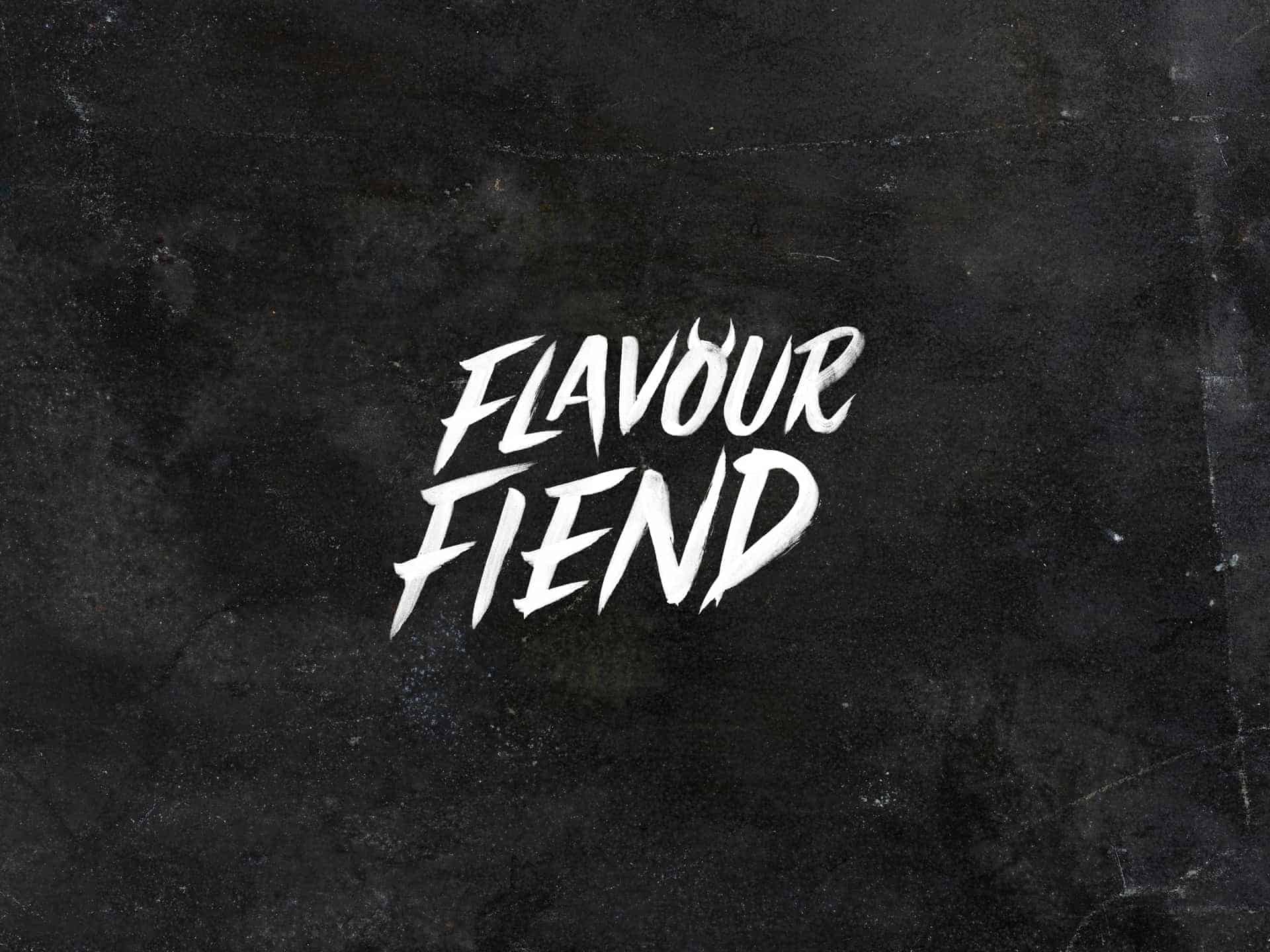 The Flavour Fiend name was inspired by Owen Sinclair himself and his belief in using real ingredients, and lots of them, to deliver strong flavours to consumers home cooking. The idea also extends into creating a community and following - consumers of the butters will become their own 'Flavour Fiends', addicted to real flavours!
The pottle which the butter is packed in lacked space to tell a compelling story about the butters and the ingredients - Onfire developed the idea of a card wrap around the pottle. This created a canvas with which the the brand and foodie photography could be displayed to full effect while also showing the colourful butters in each pottle.
The brand is designed to be loud and non-traditional. In a retail sector that is dominated by retro and traditional brands, Flavour Fiend is all about BIG flavours, BIG attitude - the black background with energetic brush stroke typography is a disruptor in this sector.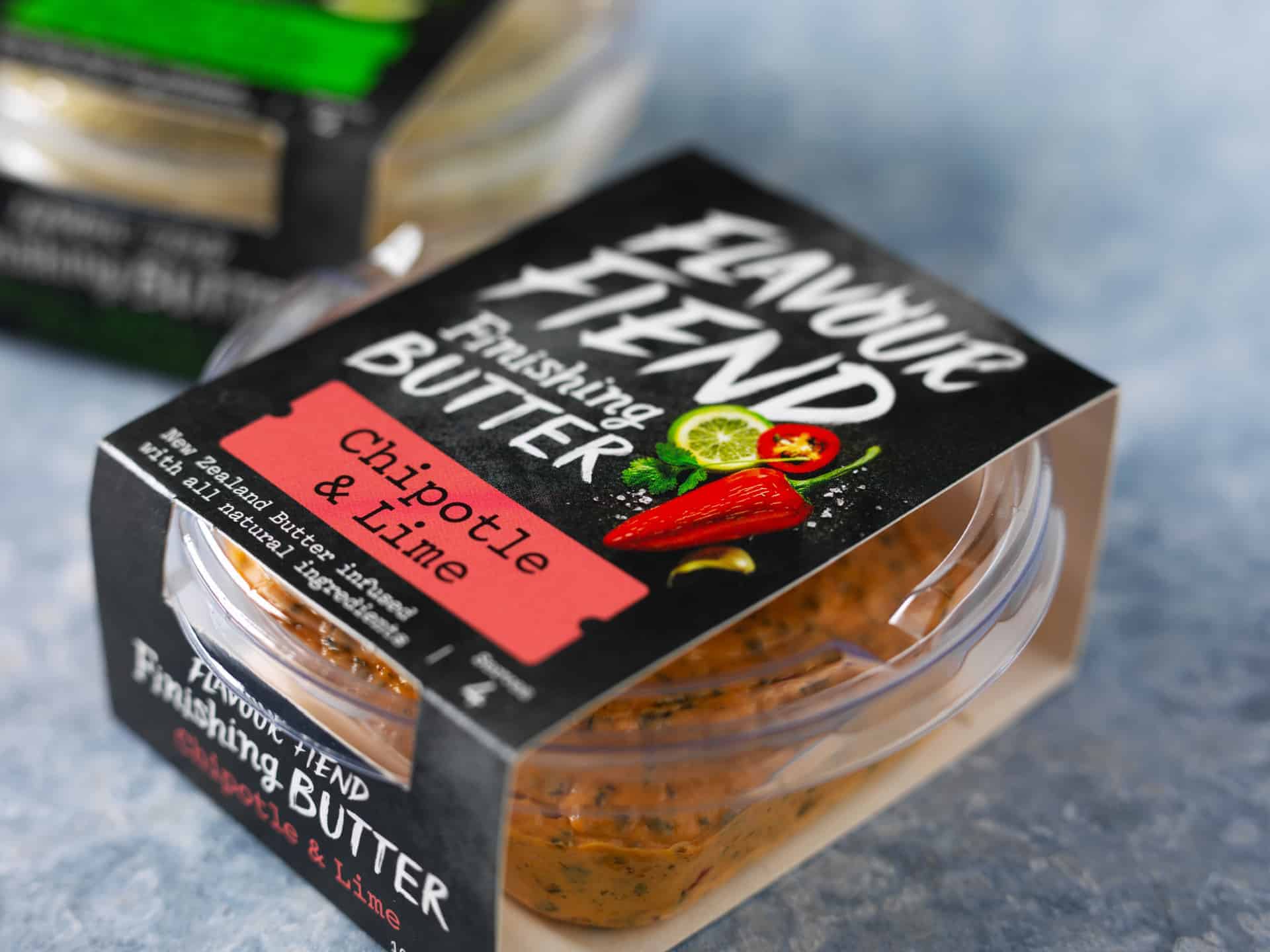 All typography is created by hand, with brush and Indian ink, scanned in then digitally retouched in photoshop. Food photography was taken by an external photographer using Exposure. Image composition created in photoshop and all artworks were built and finalised in Illustrator.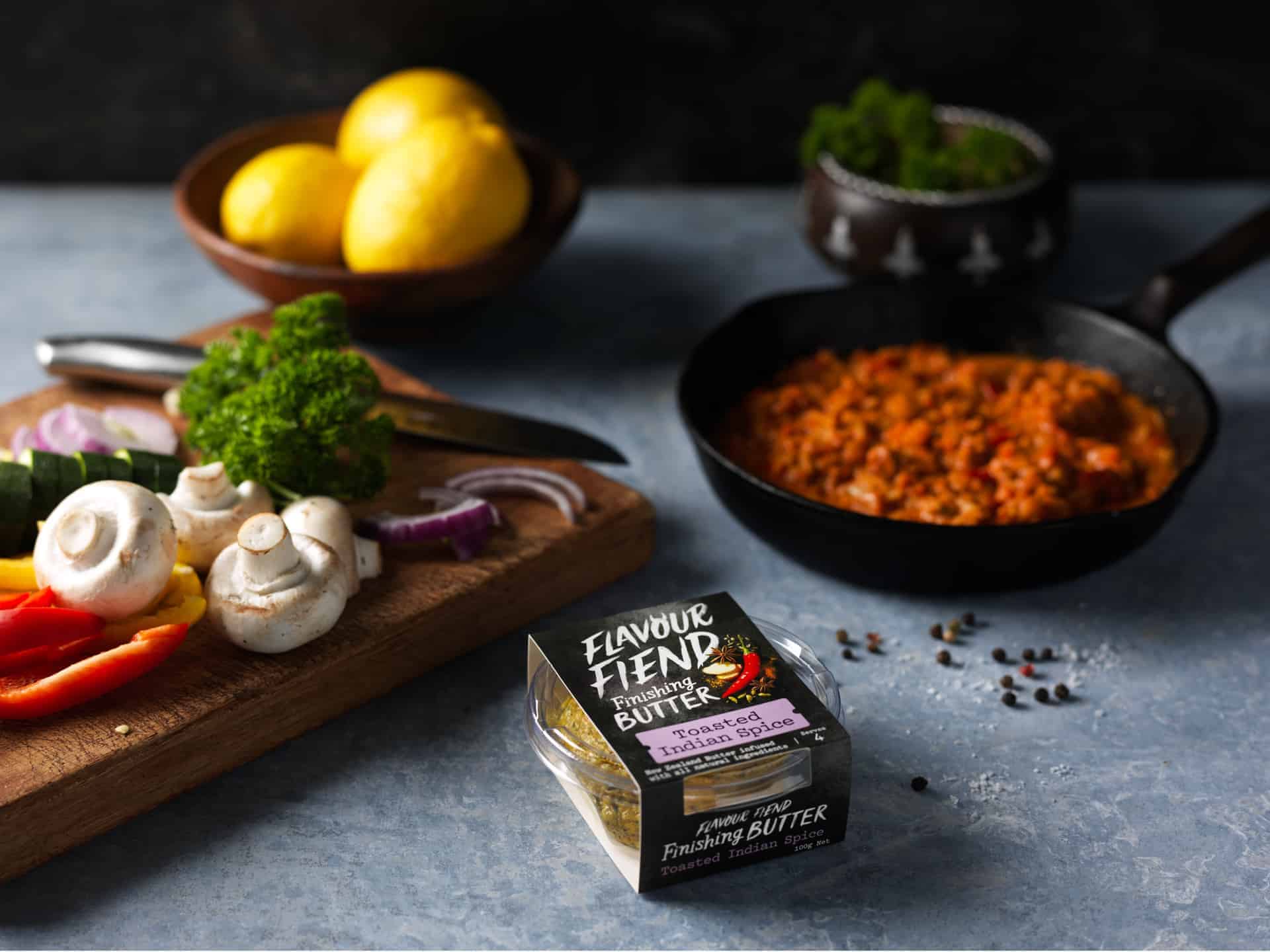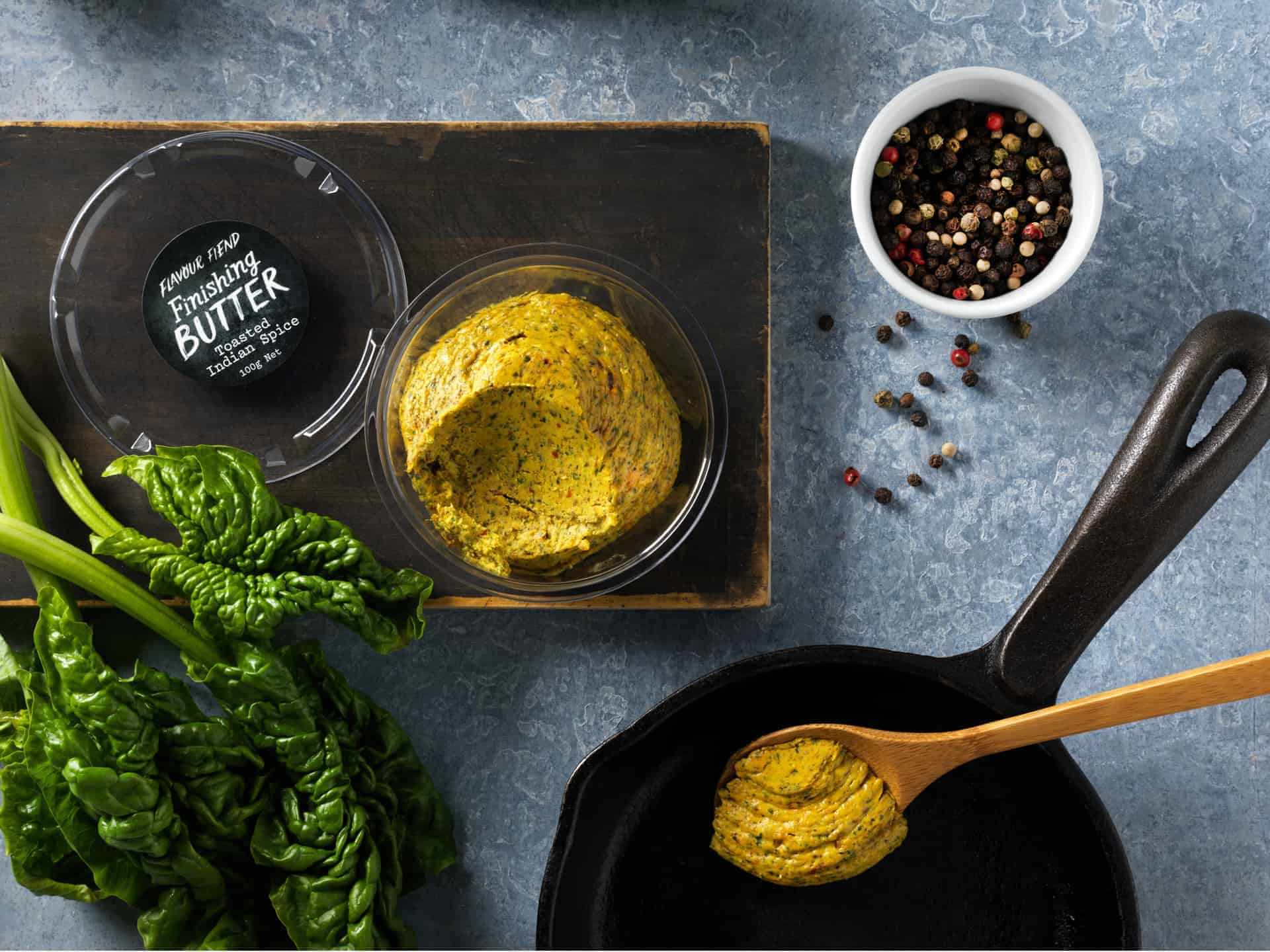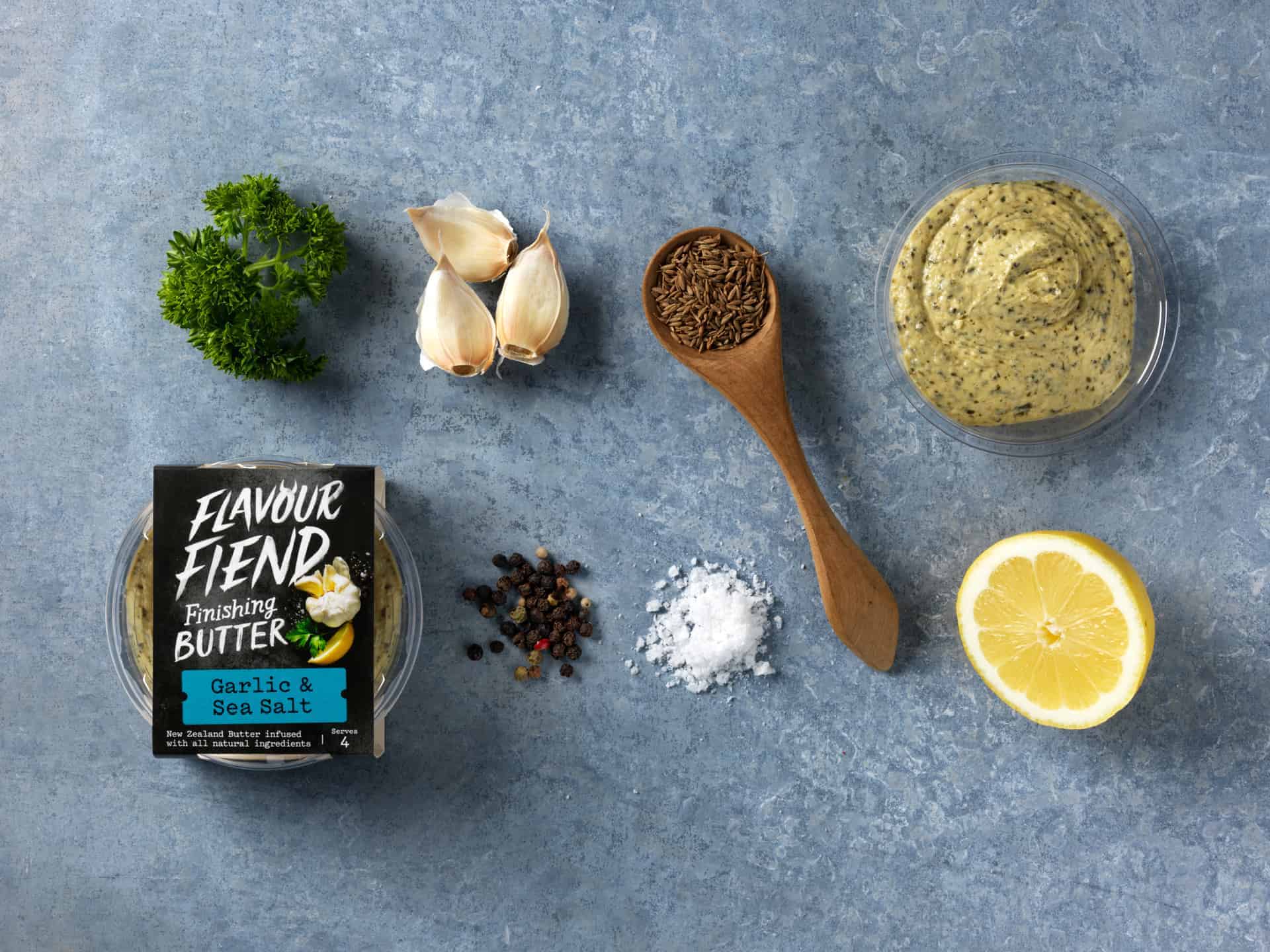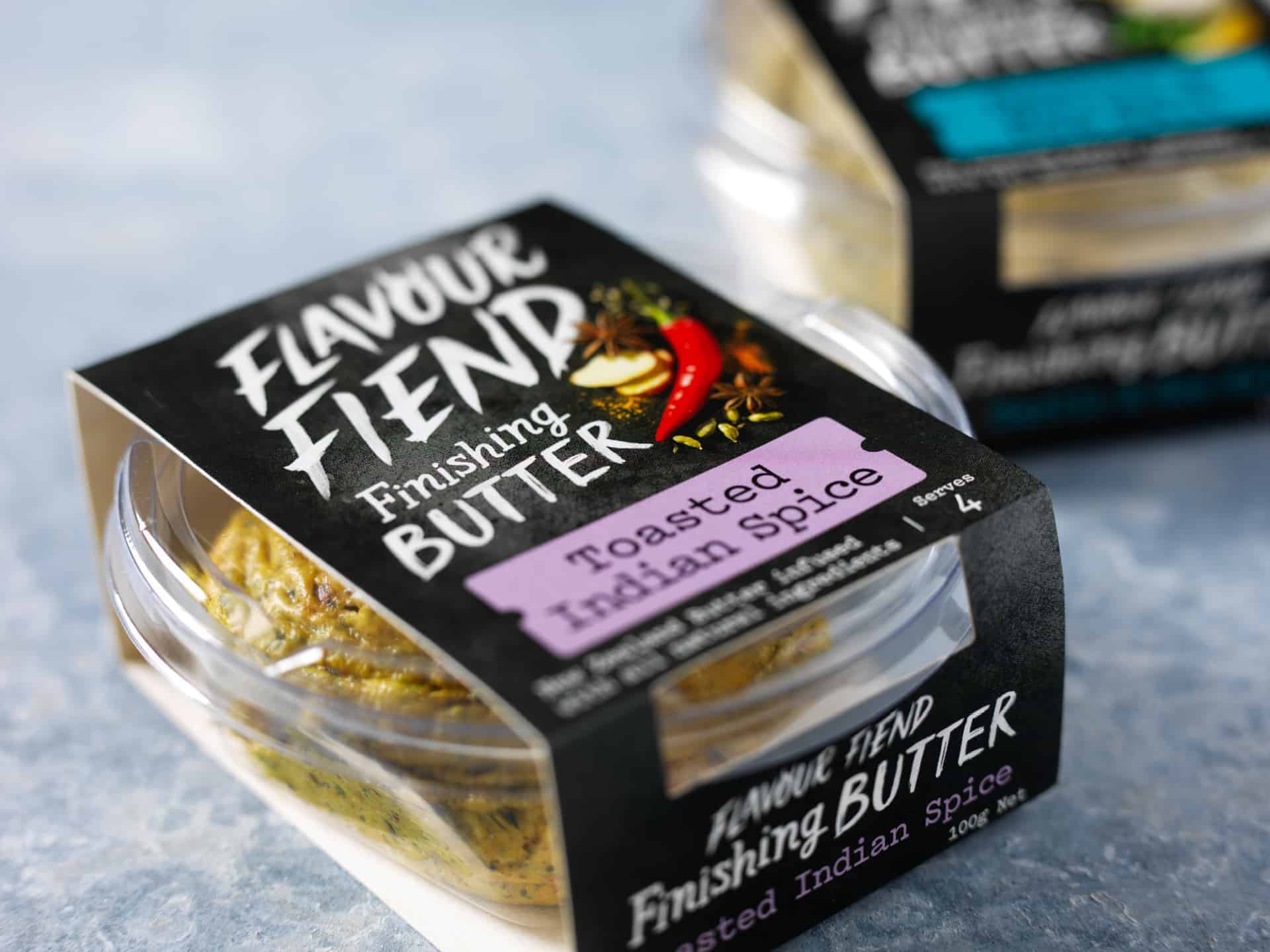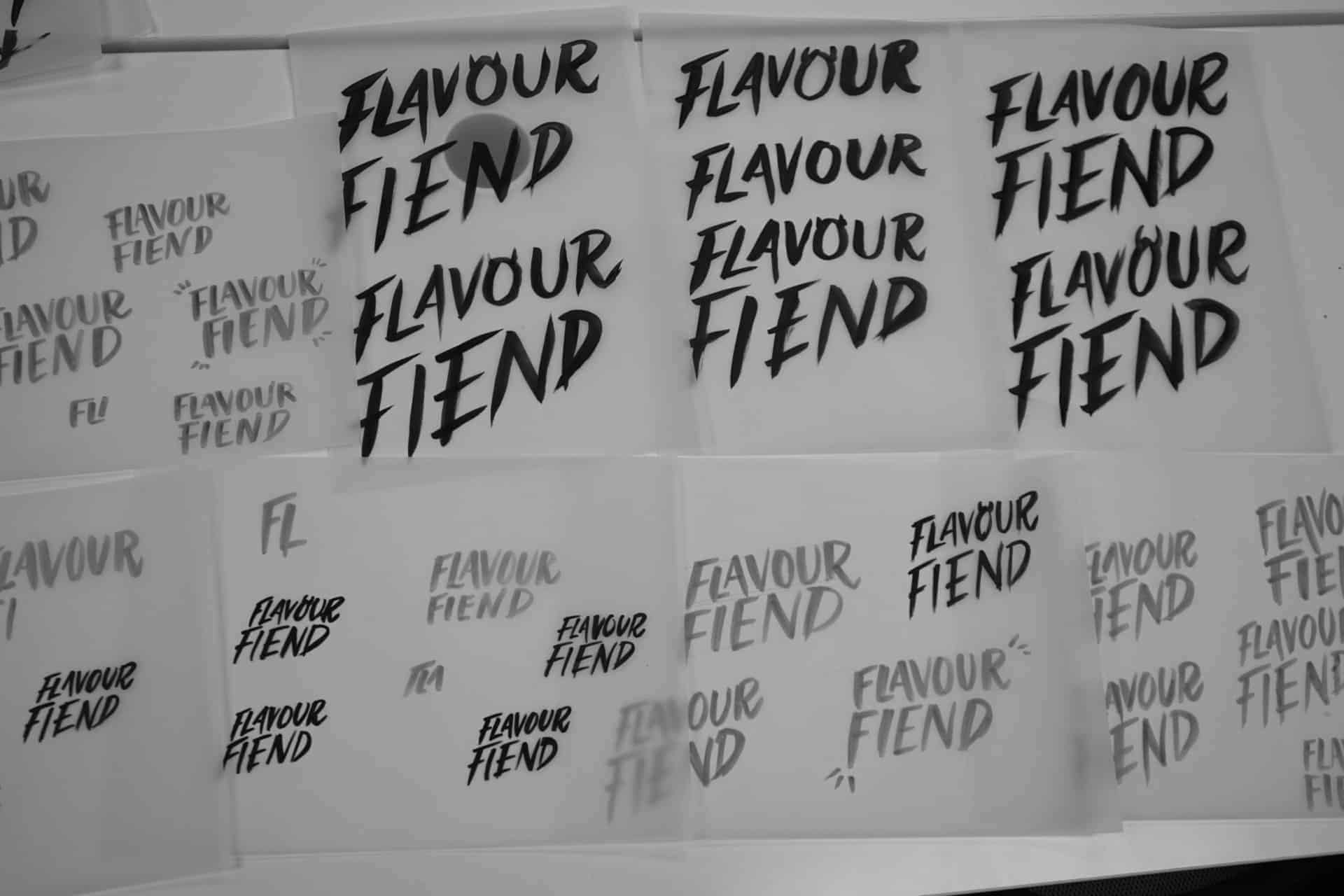 Flavour Fiend has been enthusiastically received in foodie retail - being ranged in premium food stores in the Auckland region and accepted into nationwide supermarket chains. Working with a client who has created the product on his own Onfire has helped him along the way - outside of the design - including selling to retail, marketing material for retail owners and consumers.