Branding Identity for Rich Fries
Rich Fries is a culinary entrepreneurial project for the street. The proposal of this young couple comes to my hands as an unusual menu for typical Venezuelan cuisine, the concept would be: French fries with what you would like to do.
The first thing that was done was the search for Naming for the brand, and after several days of work we arrived at "Rich Fries" because we wanted a sticky name that included the word Fries.
The colors chosen are due to the fact that the client wanted the environment of the place and the brand to remind the places of careers and also that it had a style of the 80s.
Two software from the Adobe suite were used to carry out this project: Adobe Photoshop and Adobe Illustrator. The use of vectors was used to create the logo, which lasted approximately 2 days. In addition, the mock ups were also used for the creation in order to show the client how the proposals of the uniforms, stationery, notebooks, vinyl, etc. would look like.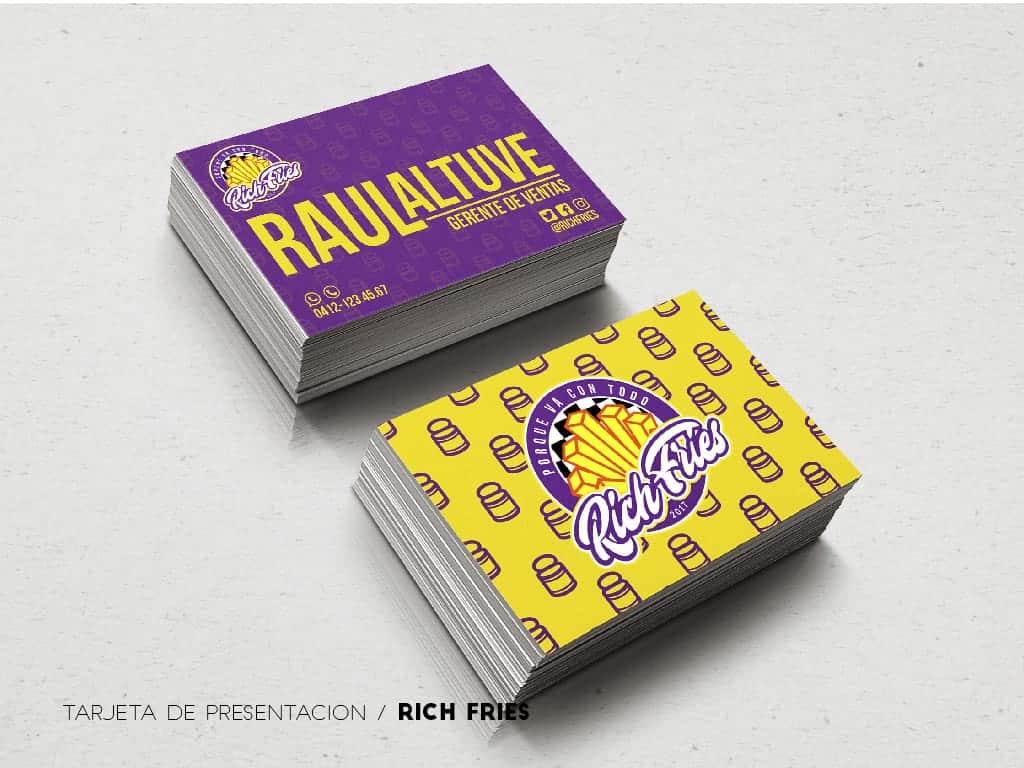 The response from the client and the consumer were excellent, because the proposal is dynamic and pregnant.Once the client approved the proposal, we proceeded to the production of the advertising pieces for the premises, which opened a month after the project, and which until today has been a success.
My clients, who were a happy couple of newlyweds when they started this project, now have a business that is growing and they are waiting for a beautiful baby